There are many amazing benefits of running, from improving cardiovascular health and supporting an optimal weight to reducing anxiety and increasing bone density and muscular strength. Moreover, one of the greatest things about running as a sport is that it doesn't require a ton of gear, making it a relatively accessible and affordable form of exercise. All you really need is a good pair of running shoes and a running trail, treadmill, or safe road, and you can run for miles.
That said, if you're going to be running regularly, investing in a few pieces of high-quality, dependable running gear will ensure you're comfortable, prepared, and equipped to hit the road and enjoy each and every mile you run. The best running gear will not necessarily make you a better runner, but it will make every run better, which in turn can help you fall even more in love with the sport. Take your passion for running to the next level with our picks for the best running gear in 2022.
Related Reading
Best Running Watch: Garmin Forerunner 945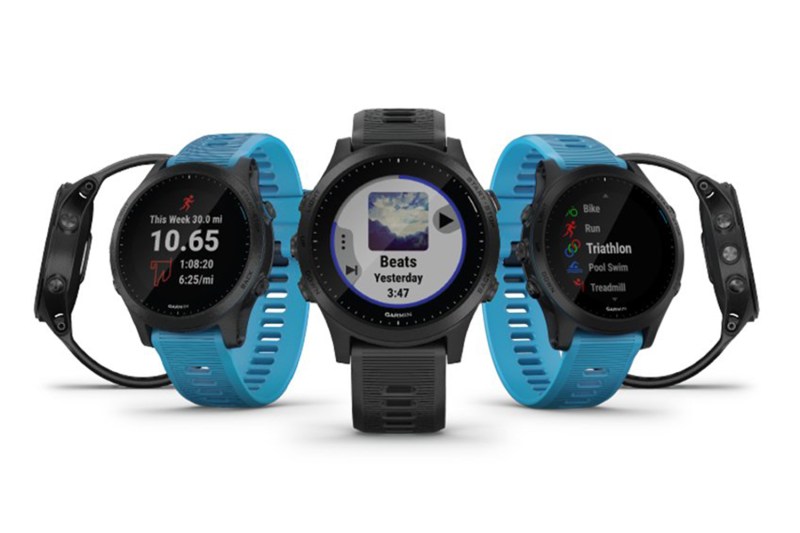 If you're going to be logging some serious miles, you'll want to upgrade your basic fitness tracker to a specialized running watch. The Garmin Forerunner 945 is an excellent running watch. Not only does it look great, but it also comes with a wide range of sensors, including a wrist-based heart rate monitor, a barometric altimeter, a pulse oximeter, a compass, a gyroscope, an accelerometer, and a thermometer. You can use GPS tracking to help you track distance and pace. And serious runners training for a marathon will be happy to see other metrics such as altitude and heat acclimatization.
Best Treadmill for Runners: Echelon Stride
Most runners crave a refreshing outdoor run as a perfect way to unwind and unplug from life and connect to nature. However, when the winter winds are howling or the dark morning makes it unsafe to tackle your favorite trail run, a treadmill running workout can be a viable alternative. If you're going to have to turn to the treadmill to get in your miles, you might as well make it one of the best treadmills for runners. We love the Echelon Stride treadmill, which not only is well built but also features live and on-demand classes from world-class instructors and allows runners to connect with a community to hold them accountable to their goals as well as challenge them to reach new heights. The Stride also has auto-folding technology, which makes it a great pick for small spaces.
Best Running Armband:
TRIBE Water Resistant Cell Phone Armband Case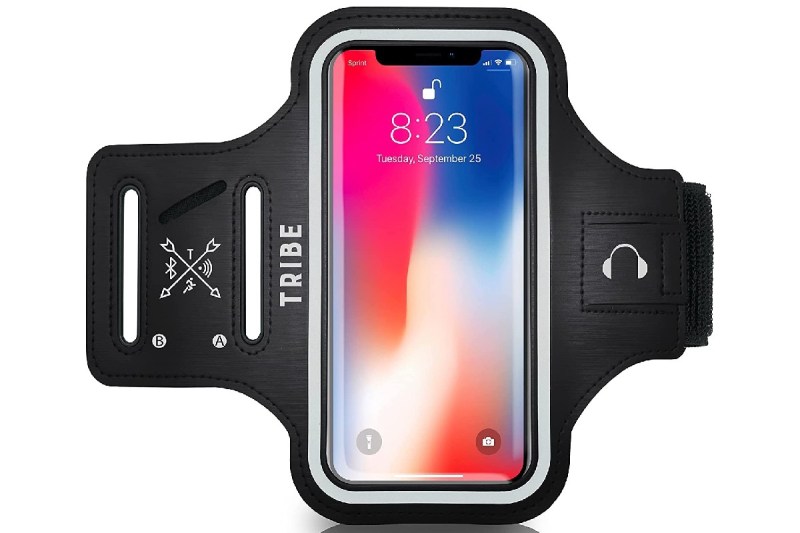 Even when you're out on a run, being reliably connected to your phone is always ideal. A good running armband carries and protects your phone without slipping, bouncing, or getting wet. This running armband stays in place and is so light and flexible that you'll almost forget you're wearing it.
Best Running Shoes: Cloudstratus Running Shoes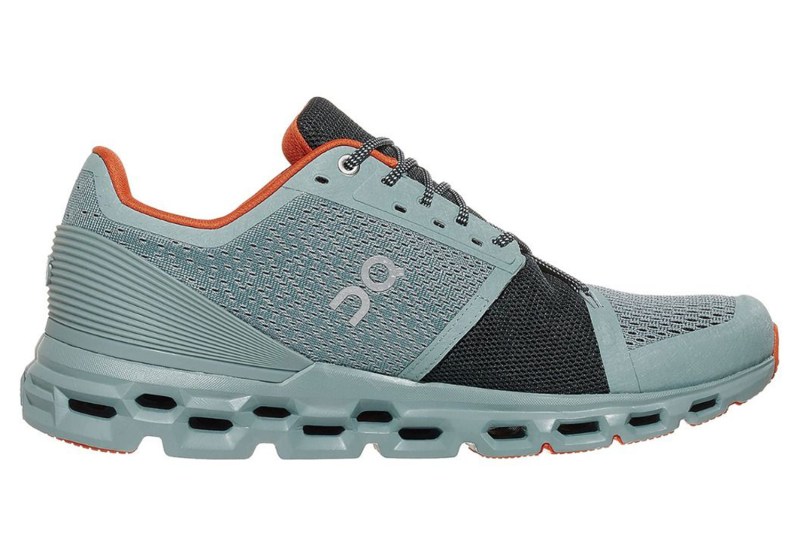 Running shoes are arguably the most important running gear you'll need and it's critical that your running shoes fit properly and support a biomechanically-sound stride. These Swiss-engineered running shoes make it feel like you're running on clouds instead of pavement. The dual sequential cushioning system gives it that plush comfort, while the connected forefoot construction keeps you in control, and the heel counter provides maximum support. The second layer of cushioning helps absorb residual impact and add even more propulsion, so you can run faster and keep running longer.
Best Trail Running Shoes: Saucony Men's Peregrine 11 GTX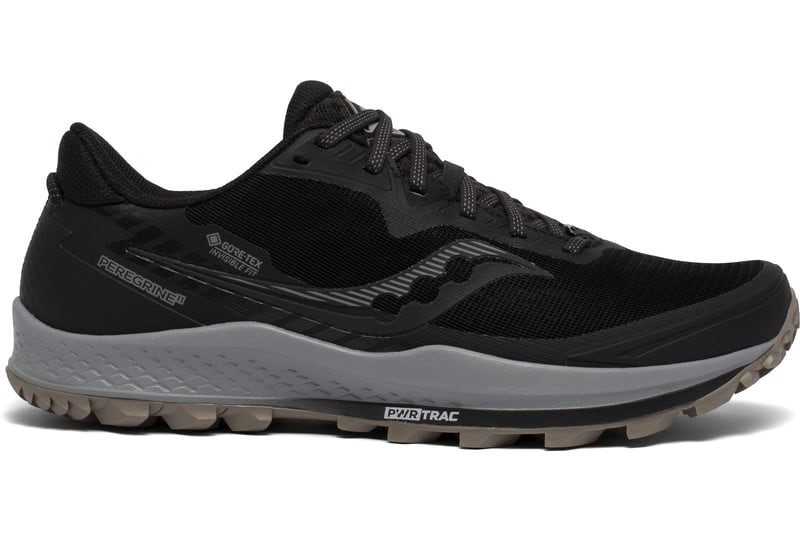 Trail running can almost be seen as an entirely different sport, in the fact that trail running requires much of its own specialized running gear designed for the ruggedness of the terrain and duration of long trail treks. Our pick for the best trail running shoes is the Saucony Men's Peregrine 11 GTX. It's a neutral running shoe with highly effective lugs made from PWRTRAC tacky rubber, ensuring you have reliable traction and grip on wet, slippery, and gritty trails. With GORE-TEX Invisible Fit technology, this trail running shoe is sure to keep your feet dry, as it provides waterproof protection without compromising on flexibility or weight.
Best Running Socks for Men: R-Gear No Show Socks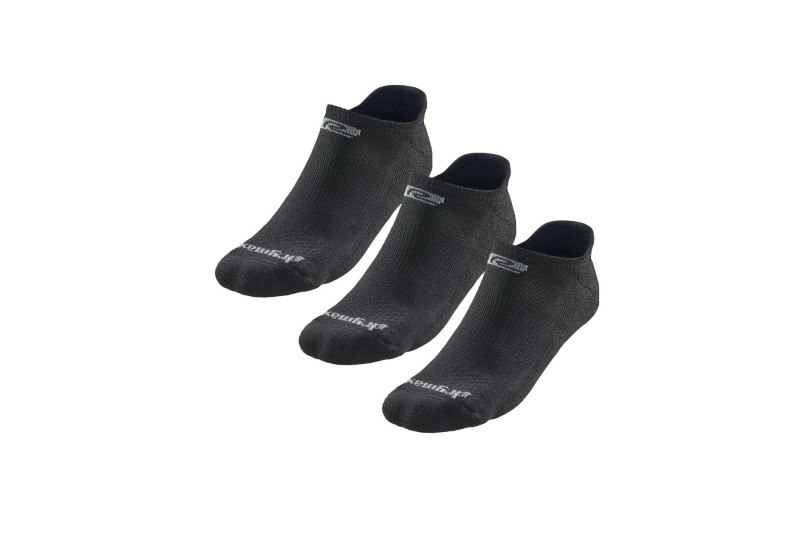 Keep your feet dry, comfortable, and blister-free with these breathable, cushioned, no-show running socks. The secret to their moisture-wicking abilities is in the special dual-layer moisture removal system, which moves moisture off the skin to the outer layer. The flat toe seam and instep-hugging arch band help prevent blisters so you can run far without fear that you'll be limping home.
Best Running Underwear for Men: Runderwear Men's Boxer Briefs
It's something you don't think about as a problem until it's too late — chafing. Runderwear is the epitome of performance underwear for men who live an active lifestyle. Runderwear's selection of men's undergarments is designed to keep you chafe-free and in ultimate comfort throughout the duration of your run, whether you're running a 5K or a marathon. The boxer briefs feature silicone leg grippers to hold them in place during exercise, so you never have to worry about pulling down your pants every half-mile, and the fabric has the perfect amount of stretch and support to keep you feeling good.
Best Running Jacket for Men: Saucony Men's Drizzle 2.0 Jacket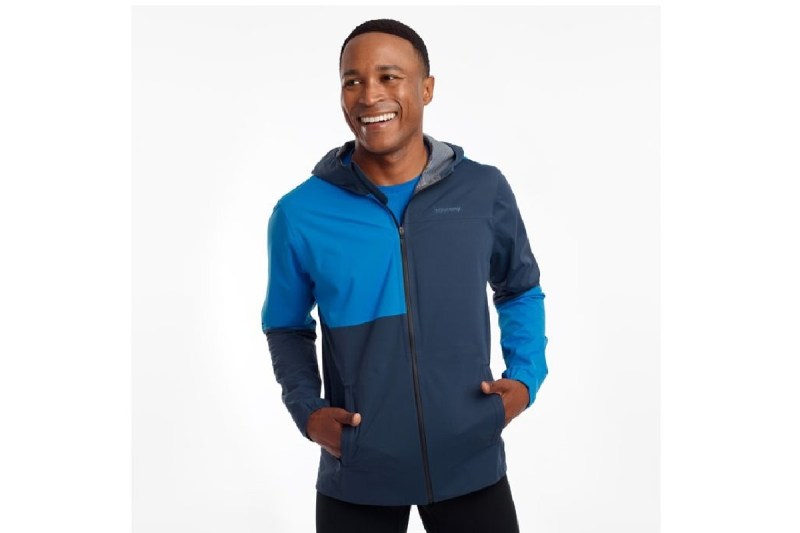 A good waterproof jacket is essential running gear for any cold and wet run. One of the best running jackets for anything from cooler temps to the nastiest inclement weather is the Saucony Men's Drizzle 2.0 Jacket. This aerodynamic running jacket is constructed from a 2.5-layer waterproof shell that simultaneously protects you from the wind and rain while keeping you from overheating. The jacket is designed specifically for runners, so it is lightweight and warm without restricting movement. It has two zippered pockets for your energy gels, phone, or other running accessories, and has an innovative hood with a stiffened visor for better visibility should the sun finally come out. The hood of the running jacket can also be locked down behind your neck to prevent bouncing.
Best Long-Sleeve Running Top: Nike Men's Element ½ Zip Running Long Sleeve Shirt

While most men love the tan one gets from running shirtless in the summer, during the cold months, it's all about wearing layers. We love this long-sleeve shirt from Nike because it's breathable while still keeping you warm and protected from the elements. The Nike Dri-Fit technology accelerates drying and moisture management, so even if you work up a sweat, you'll still be comfortable.
Best Running Tights for Men: DSG Men's Cold Weather Compression Tights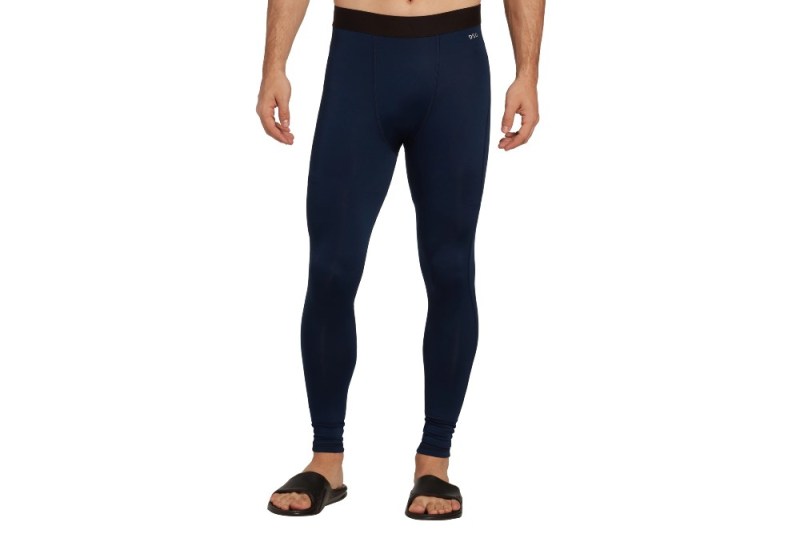 Let's face it: Even the best running shorts aren't going to cut it once the cold weather rolls around. If below-freezing temps can't stop you from getting your miles in, you must be familiar with the world of running tights. A running gear essential, tights might feel a little awkward to wear at first, but once you get outside and feel the cold wind nipping at your heels, you'll be glad you're wearing them. These compression-fit tights feature a wicking technology to keep you dry and brushed interior fabric to keep you warm.
Best Running Shorts: Baleaf Men's 2-in-1 Running Shorts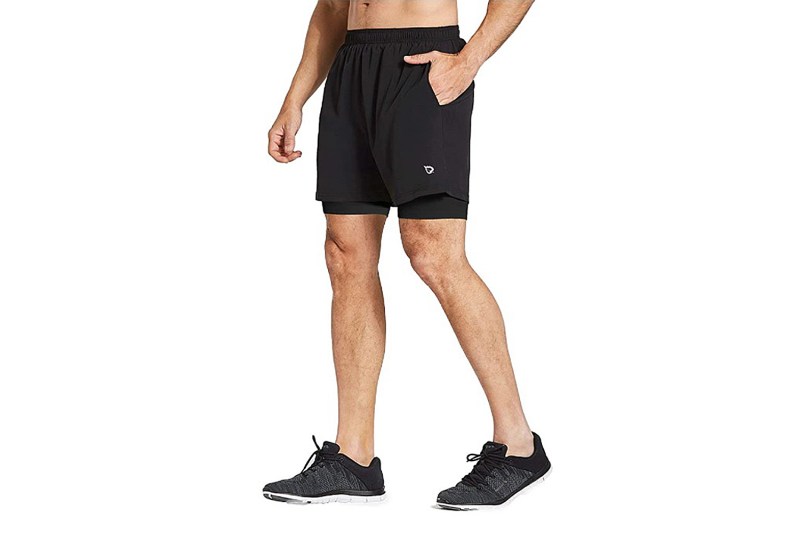 Every runner needs reliable, high-performing running shorts for warmer weather or treadmill runs. The Baleaf Men's 2-in-1 Running Shorts feature a 5-inch inseam, an elastic waist, an internal pocket, and a super lightweight polyester outer layer. There is a spandex base layer to provide support while offering ample room and air circulation to keep you feeling your best. These running shorts also have two side pockets and a roomy back pocket with zipper closure, large enough to hold your phone.
Best Winter Running Accessory: Columbia River Chill PFG Neck Gaiter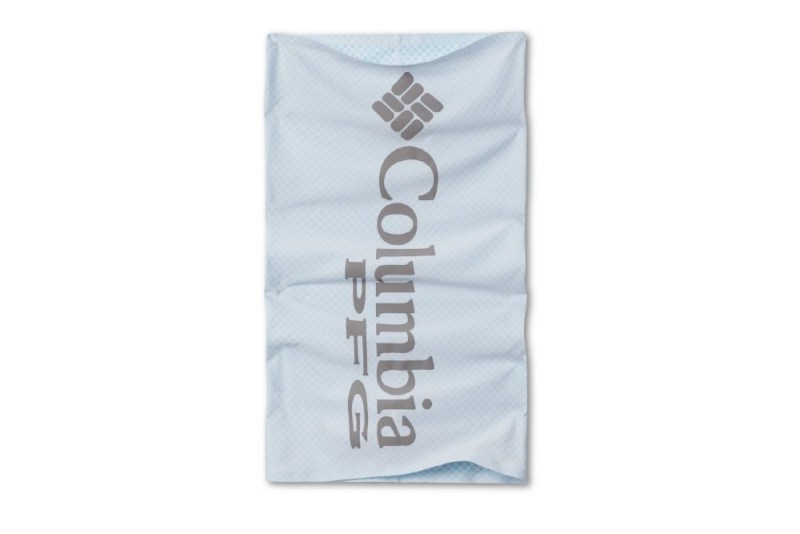 Gaiters are the ultimate multipurpose running accessory. They can be used as a mask while running in a crowded city, as a headband to keep your hair from falling in your face during the summer, and around your neck and mouth for added insulation during the cooler months. This one is fortified with moisture-wicking, sweat-activated supercooling capabilities, and UPF 50 sun protection.
Best Yoga Mat for Stretching: Alo Warrior Mat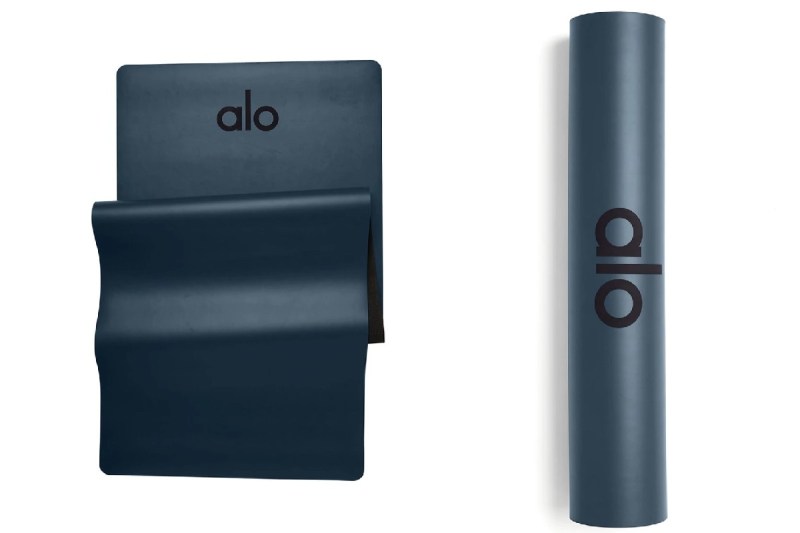 When it comes to running gear, most runners focus on running shoes, running shorts, and other running apparel to wear while out on the road or trail, but it's equally important to the gear you need to support the warmup and recovery for your runs. Perhaps no piece of fitness gear is more essential for this than a high-quality yoga mat. Rolling out your yoga mat for a post-run stretch or doing core exercises to support your training should be a regular part of your workout routine as a runner. Our pick for the best yoga mat for runners is the Alo Warrior Mat. It has a blissful, nearly magical cushioned feel, and is Impressively anti-odor, dry-wicking, and anti-slip, even if you're still dripping in sweat from your trail run or hard track workout. We love that it's made from ethically-sourced natural rubber and the fact that it's 100% formaldehyde-free, non-toxic, and PVC-free.
Best Laundry Detergent for Running Clothes: HEX Performance Laundry Detergent
It may not be the first thing that comes to mind when considering essential running gear, but nearly every runner will nod their head in agreement that running clothes get quite funky. Even with regular laundering, workout clothes can harbor a sweaty odor that seems impossible to shake. Enter HEX Performance Laundry Detergent. This powerful laundry detergent not only smells amazing — like apples and citrus on a summer day — but it uses a proprietary molecule designed specifically to clean and deodorize tight-knit activewear without damaging it. It does the impossible and truly freshens those stinky running clothes so they're as good as new.
Best Hydration Belt or Pack: Nathan TrailMix Running Vest/Hydration Pack 7L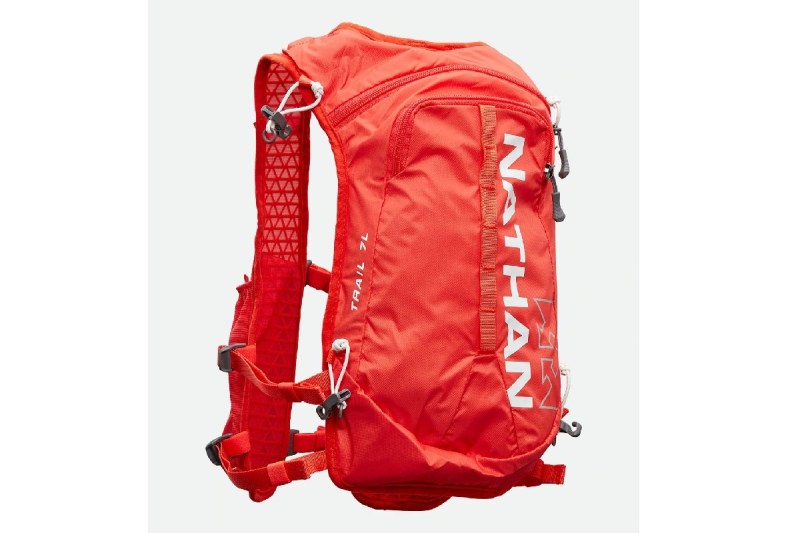 The Nathan TrailMix Running Vest is the best Hydration Pack for trail running or long runs during marathon training. This lightweight, ergonomic hydration pack is bounce-free, highly adjustable, and doesn't chafe. It has a 7-liter capacity so you can stow race fuel and running essentials, and the included 2-liter bladder will keep you hydrated for miles. There's a convenient front storage pocket for your phone, a well-designed compression system for comfort and aerodynamic performance, and comfortable mesh paneling to promote airflow.
Best Recovery Footwear:

Kane Revive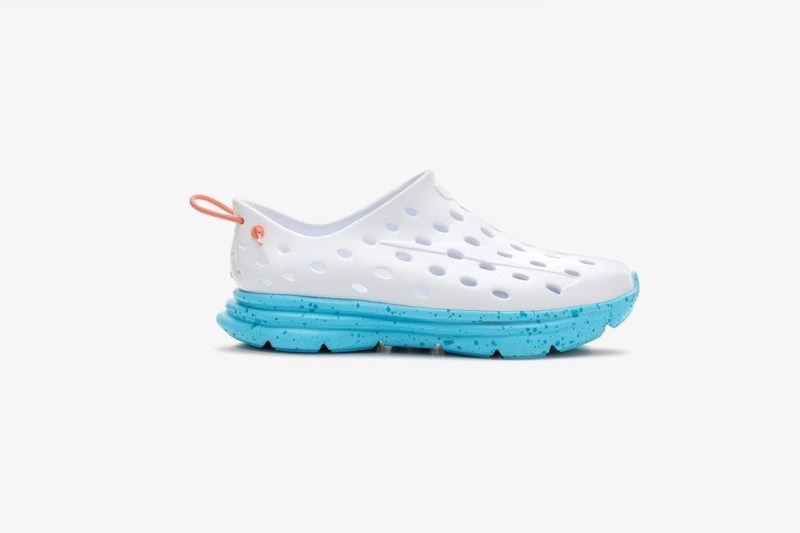 Running shoes may be your companions for all your miles on the roads and trails, but slipping on the right footwear after a run can speed recovery and help stretch your muscles and massage your feet. Kane not only takes the "recovery" side of their footwear seriously but the environmental impact as well. The Kane Revive is a sustainably-made recovery shoe for runners. It has a sleek, contoured design that mimics your foot, which reduces muscle strain, and is crafted from BounceBack foam, a renewable, sugarcane-based alternative to traditional EVA that feels as supportive as it is cushioned and comfortable. The inside of the shoe has nodes embedded in the footbed to stimulate blood flow in key pressure points. Plus, every runner can find Kane Revive they love, as this shoe comes in over a dozen colors and patterns.
Best Running Sunglasses: Tifosi Tyrant 2.0 Polarized Wrap Sunglasses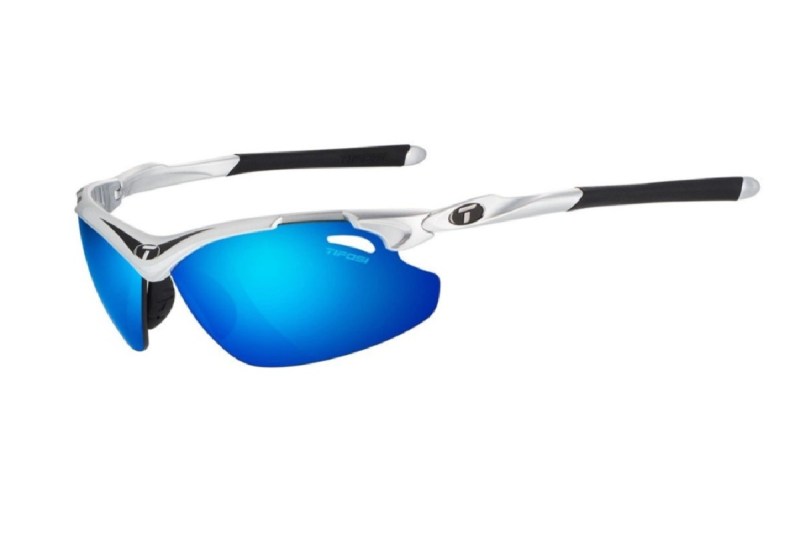 Every runner hitting the pavement anytime the sun is up should protect their eyes from the glare of the sun. Unfortunately, many running sunglasses promise to be anti-bounce but they just don't stay in place once you sweat. The Tifosi Tyrant 2.0 Polarized Wrap Sunglasses deliver on this promise and are a great piece of running gear for all four seasons. They feature Grilamid TR-90 nylon construction, which affords extreme strength even when bent and is supremely lightweight. The clarion blue polarized lenses not only look sleek, but also eliminate glare, protect your eyes from 100% of the harmful UV rays, and are made from a shatterproof material. The running sunglasses have adjustable nose pieces made from hydrophilic rubber so that they keep gripping your skin even as you sweat. Lastly, the Tifosi Tyrant 2.0 lenses are vented to encourage airflow and prevent fogging.
Best Running Headphones: JLAB Epic Air Sport ANC True Wireless Earbuds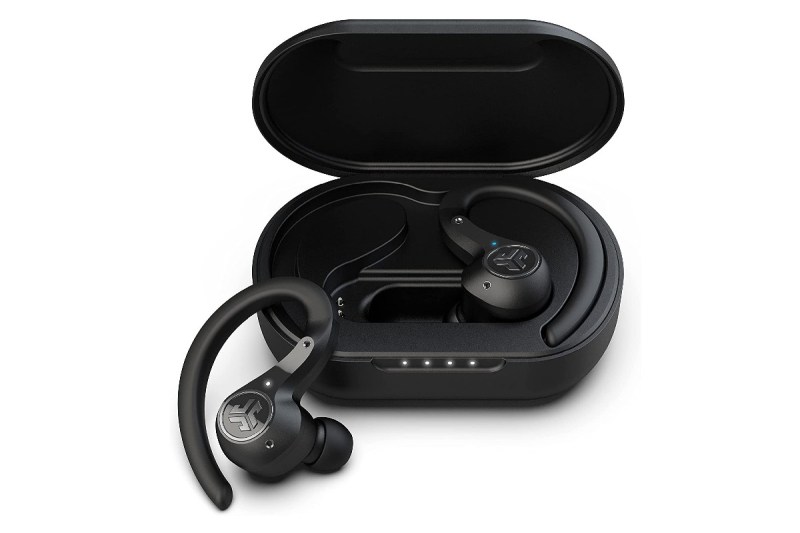 Whether you're hitting the treadmill at the gym or heading out for a run outside, there's a good chance you're going to want to listen to an energizing playlist or inspiring podcast during your workout. The JLab Epic Air Sport ANC True Wireless Earbuds are perfect running earbuds because they not only have the premium sound quality we've come to expect from the best headphones, but they also feature a very effective "sport fit," which helps them stay put in your ears as you run. They have active noise canceling, or you can turn it off for road runs around traffic to increase your safety. The battery life is also impressive — 15 hours for the earbuds themselves with an additional 55 hours stored in the charging case. You can finally put your worries to rest that your headphones won't make it through your marathon. Lastly, should you want to, these running earbuds have a built-in mic so you can take and make calls on the run.
Best Chafing Lube for Runners: Body Glide Original Anti-Chafe Balm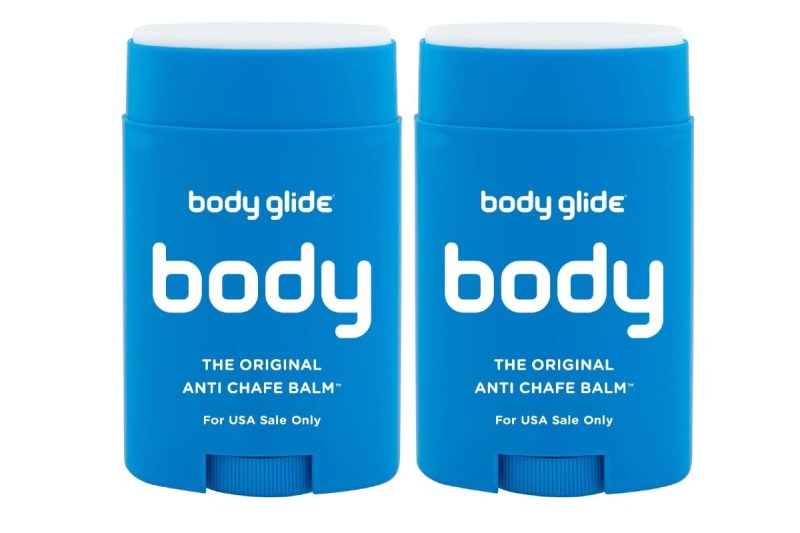 It's not necessarily any runner's preferred topic of conversation, but chafing skin is a beast nearly every runner deals with at one time or another. For men, the nipples, armpits, and thighs can be particularly vulnerable areas to the burning nightmare known as chafing. The key is to prevent chafing altogether, and for this, we recommend Body Glide Original Anti-Chafe Balm. It's easy to apply, not messy, and is made with allergen-free vegan ingredients. Another perk is that this anti-chafing balm doesn't clog your pores, though many creams and petroleum-based ones do.
Editors' Recommendations