Hitting the gym first thing in the morning or after a full day at the office can test your motivation and discipline, and there's nothing more frustrating than getting to the locker room and realizing you've forgotten your sneakers, water bottle, AirPods, towel, or other workout gear. However, with a good gym bag, you can organize and stow all your gym essentials so that you have the clothing and gear you need and don't have to schlep individual items with you into the gym. After your workout, you can separate your sweaty clothes and wet towel from your sneakers, electronics, and favorite protein bar in your gym bag to isolate the gross gear from things you need to keep clean and dry.
The best gym bags are durable, roomy, and odor-resistant while also being stylish and functional enough to look good at the office or on a long commute home, especially if you hit up the gym before or after work. Additionally, it should be comfortable to carry, easy to clean, and have enough pockets and compartments to keep your essentials organized. Below, we gathered our picks for the best gym bags for men in 2022.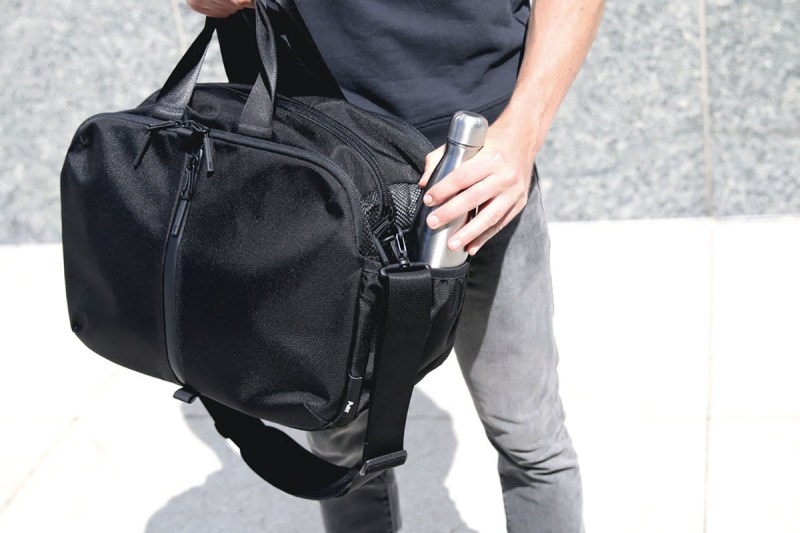 Related Guides
FocusGear Ultimate Gym Bag 2.0
As the name suggests, the Ultimate Gym Bag 2.0 by FocusGear is a rough-and-tumble pack ready to take on whatever gym challenges it might face. Two water-resistant pockets meet a reinforced base for a one-two punch of durability and toughness, making this a must-have for those folks looking to use their duffel both in the gym and out in the world.
Stuart & Lau The Regimen Gym Bag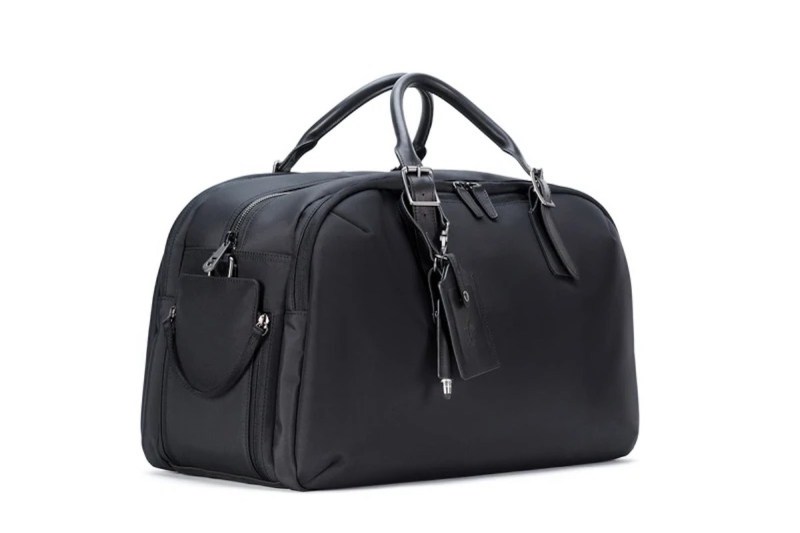 The Regimen Gym Bag from Stuart & Lao is chic, rugged, and incredibly functional for the ultimate in gym-to-street-to-office use. Whether you are traveling, working out, heading to work, or walking around town, this bag looks fantastic and works great. The outer compartments on each side offer a convenient place to store business essentials. There is even a padded laptop pouch, cord and card organizers, a hidden phone pocket, and a luggage tag for travel.
The gym bag has a roomy 35L capacity in the center storage pocket. With a ventilated shoe pocket, washable laundry bag, rubber base for wet surfaces, and numerous pockets to sort your workout gear, this gym bag is ready to stand up to even the most grueling workouts. Plus, there is a lifetime warranty.
Finally, the Regimen Gym Bag is made from waterproof DuraLite fabric with antimicrobial ripstop linings and full-grain Italian leather trim. It has a lightweight, fully-collapsible design.
Herschel Premium Cotton Novel Duffel
Herschel is well-known for its sleek, smart designs, and no bag on the site better embodies this aesthetic than the brand's Novel Duffel. Waxed cotton canvas produces an attractive exterior, while reinforced carrying handles, a spacious main chamber, an interior mesh storage sleeve, and an isolated shoe compartment make for a supremely pragmatic pack.
Thule Chasm 40L Bag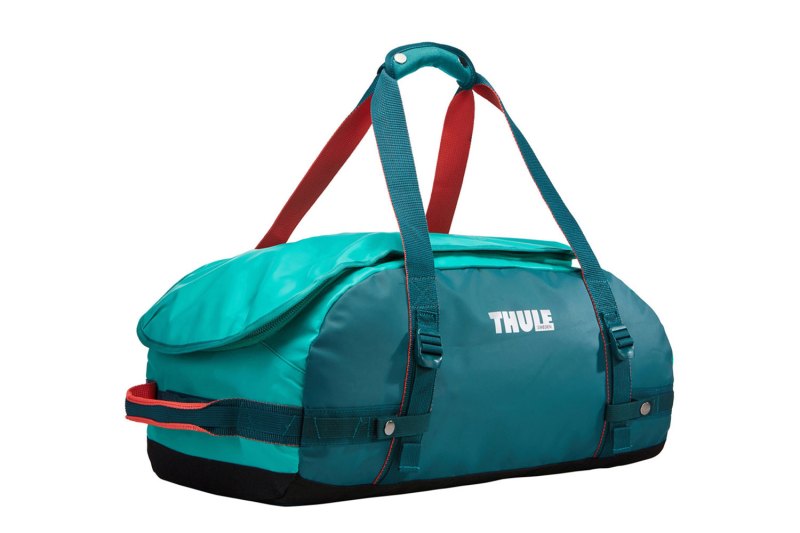 Available in a variety of playful colors, this 40-liter gym bag from Thule puts the fun in functionality (sorry, we had to!). Though a lot of the features here are pretty standard gym bag fare, two factors stand out: First, it can be worn as either a duffel or backpack, making it uber-versatile, and second, it features a wide opening, which is a big plus for accessibility and ease of use.
Rapha Weekend Bag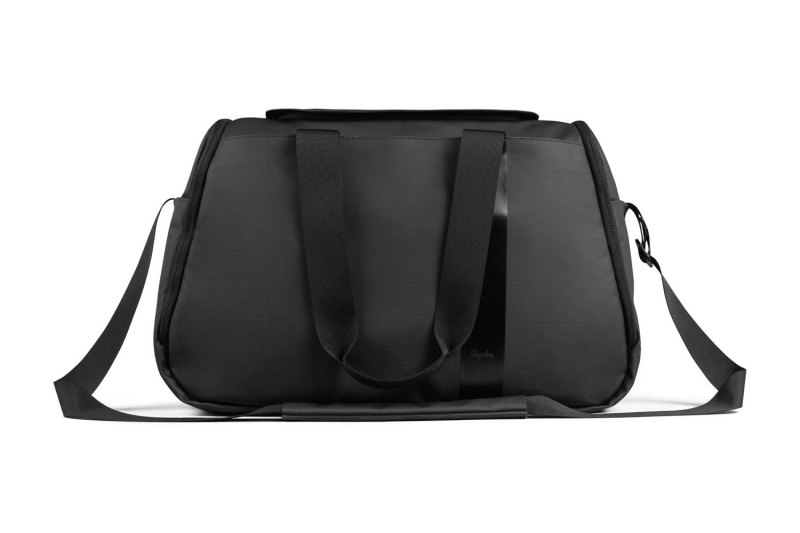 If you're looking to drop some hefty coin on a premium gym bag, we'd suggest going with this leather beauty from Rapha. Inside the attractive exterior, you'll find a large main compartment, a padded laptop sleeve, and pockets for shoes (and even a helmet!). But what's perhaps most unique about the pack is its front opening, which makes for incredibly easy access.
Alo Yoga Utility Mat Bag
If you like to find your flow on the yoga mat and are a regular at your yoga studio's Vinyasa class, you'll want a gym bag that can hold both your yoga mat without squishing or ruining it. Alo Yoga is known for its high-end yoga clothing and gear and the Utility Mat Bag is no exception. It is lightweight yet durable and looks sleek and trendy. The gym bag has three zippered pockets — one for your yoga mat and two for storage of small essentials like keys, earbuds, protein powder, and dry socks. There is a soft, adjustable earring strap, a convenient carabiner hook for your keys, and bungees for additional storage.
Patagonia Black Hole Water Repellent 55-Liter Duffel Bag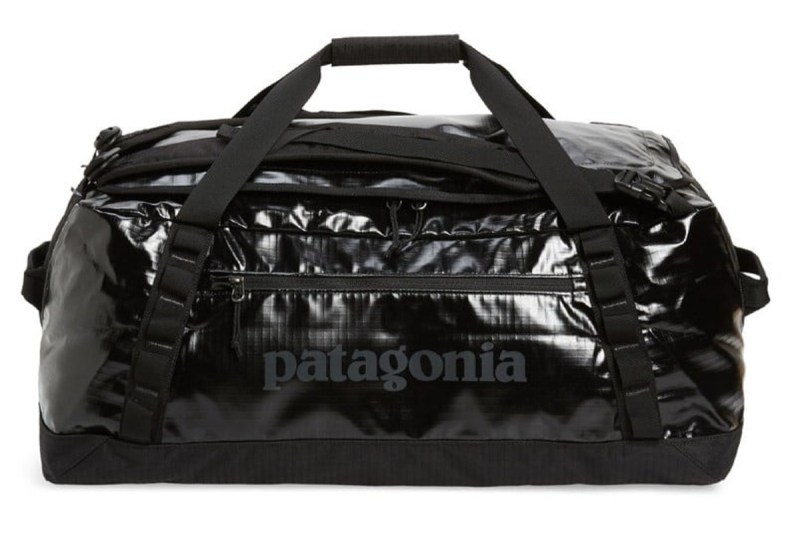 If you're torn between getting a backpack or duffel as your gym bag, why not have both in one? Patagonia has this spacious bag to fit everything you would need. This convertible gym bag is perfect for daily use with its weatherproof ripstop fabric and water-resistant finish. This duffel bag also has daisy chain loops where you can easily attach additional gear to the exterior.
Under Armour Undeniable Duffel 4.0 Gym Bag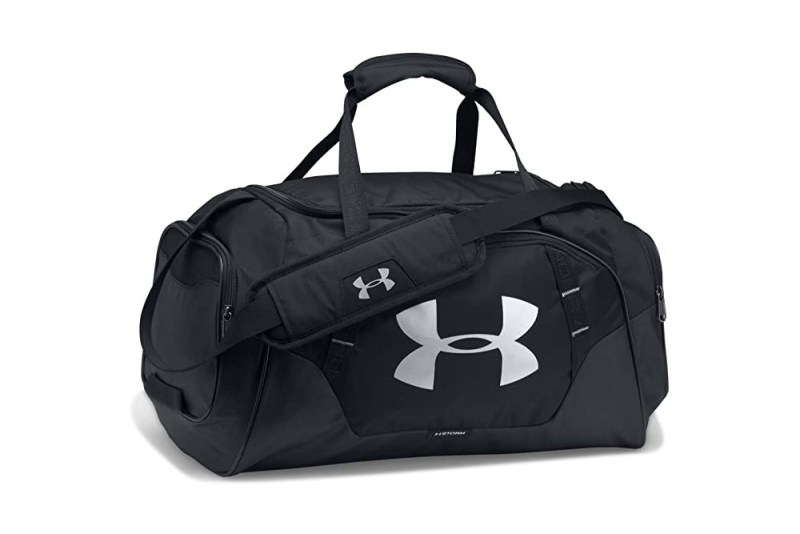 Get ready to conquer any trip, whether it's to the gym or to your next vacation, with this bag. Perfect for daily use, the bag is made of water-resistant materials and has an abrasion-resistant bottom. It's also comfortable to wear with its padded HeatGear shoulder strap. This may look like your standard gym bag, but the classic Under Armour logo is a guarantee that it'll last for a long time.
Puma Men's Contender Duffel Bag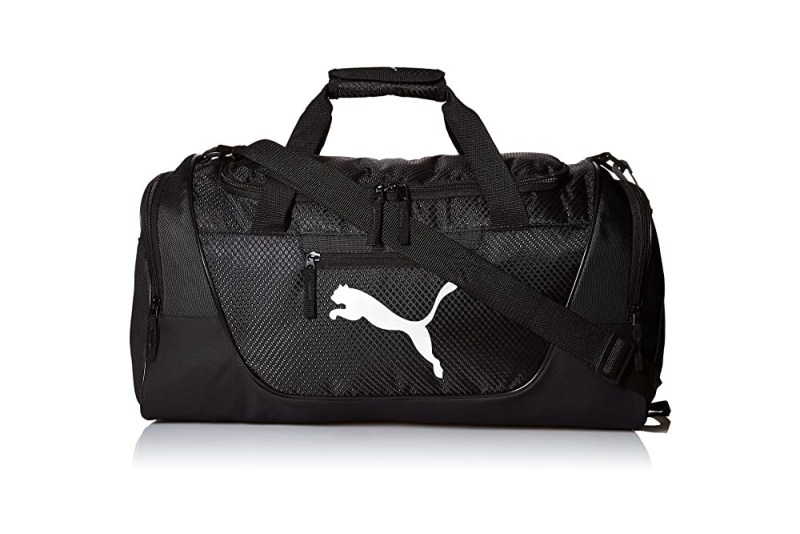 Who says you can't get yourself a great gym bag on a tight budget? Puma's Contender Duffel Bag is the ultimate challenger in the value for money category. This bag has a simple yet stylish design that doesn't compromise on storage capacity or durability. Although it doesn't have a lot of compartments, you can still put your trusted pair of shoes in it without a problem.
Need some extra gym clothes to fill your new gym bag? Take a look at our picks for the best gym shorts and workout shirts and see what strikes your fancy.
Editors' Recommendations