Spring is finally here again, and it's time to think about upgrading your hydration situation. Let's face it, we're all guilty of neglecting to drink water when we're hitting the slopes in negative 20, but as the sun comes out, there's no excuse. Whether you're looking to make the most of late-season ski touring trips or digging out those hiking shoes to hit the newly snow-free trails, you need a quality water bottle to keep you hydrated.
And if we're looking at true quality, thirst-quenching options, well, then they just have to be insulated. On hot days, you can look forward to that cool drink in the shade to take the edge off, while on cold spring afternoons, you can put a little warmth in your water bottle and don't give yourself a severe case of ice cream head with every sip. These might sound like minor issues, but be real; do you really want to drink a freezing cold drink on a cold day or take a gulp of water that's been warming in your hiking pack all day? Of course you don't. You want the best insulated water bottle you can get.
Stanley IceFlow Flip Straw Tumbler
Now, I'm not sure it's possible to put together a list of the best insulated bottles without certain brands appearing, and Stanley is one of those brands. As one of the brands synonymous with insulated flasks, you can guarantee that the IceFlow Flip Straw Tumbler is going to be high quality.
These bold flasks are available in 20 different colors and are guaranteed to keep your drink iced for up to two days. This is some serious insulation from one of the industry leaders and comes with a leak-proof straw so you can throw it in your backpack and hit the trail. It doesn't look out of place in the office, gym, or yoga studio, either.
Stanley IceFlow Flip Straw Tumbler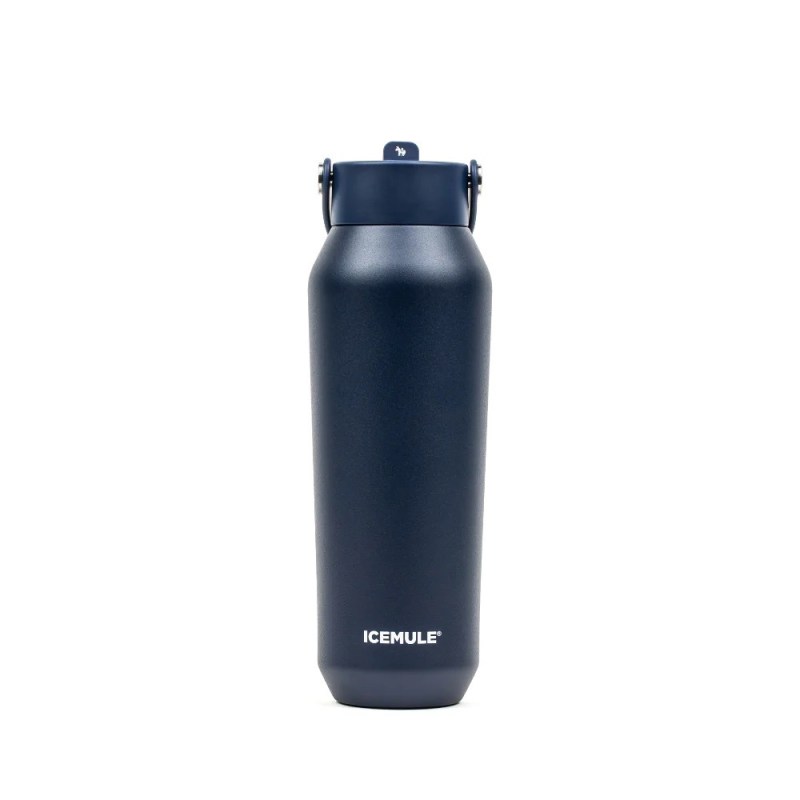 IceMule 32 oz Sports Bottle
From the company that has brought you some of the most reliable on-the-go coolers on the market comes this 32 oz insulated water bottle. This pro-grade stainless steel bottle is built for adventure and ready to withstand the rigors of the trail.
It comes complete with a splashproof lid and a flip straw for easy drinking, and a carrying handle that you can open up to slide through a backpack strap. This insulated water bottle also has a rubberized, nonslip base, which is great for filling your bottle on the go, but also gives you peace of mind when you take it into the office with you. Don't believe me? I have one next to my laptop right this minute.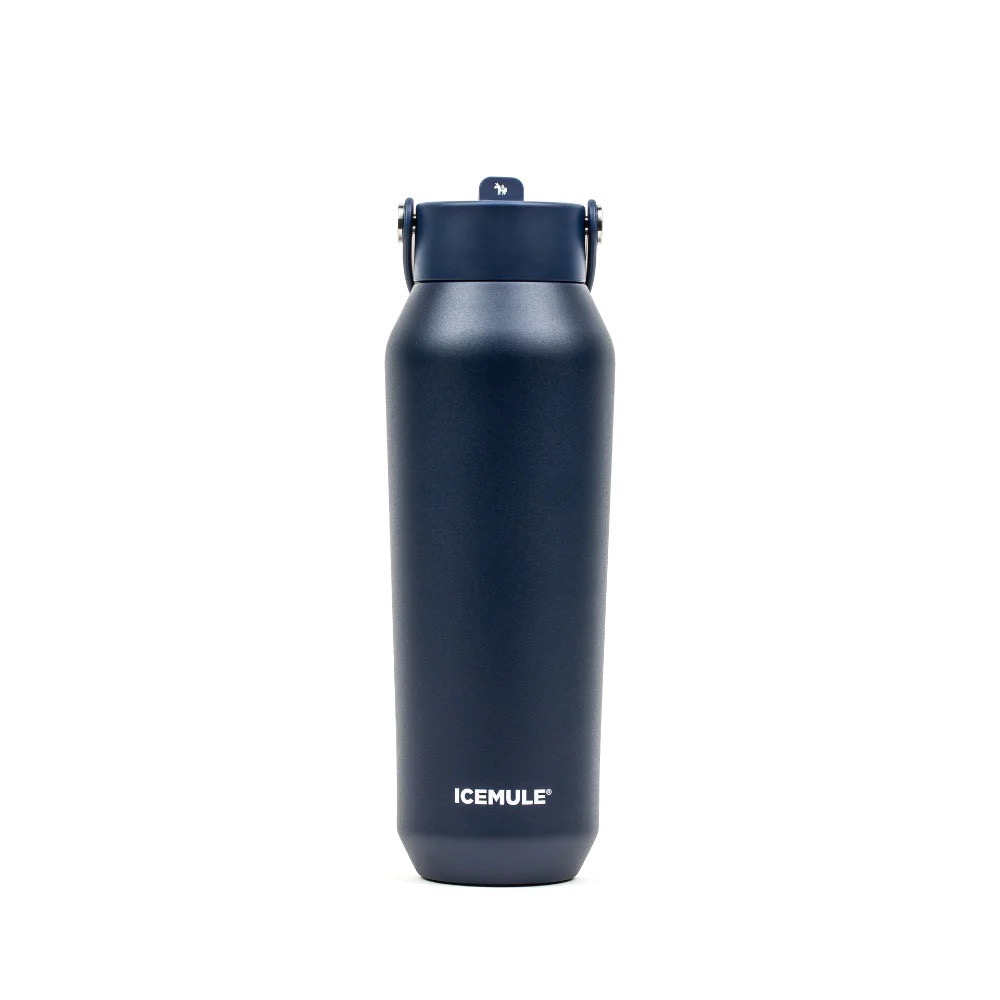 IceMule 32 oz Sports Bottle
Yeti Rambler Vacuum Bottle With Chug Cap
Use the Rambler to keep your hot chocolate hot, your cocktails chilled, and your water from spilling during all sorts of adventures, whether it's a simple commute to the office or an extended camping trip.
This new model features the addition of a chug cap to your favorite insulated water bottle, so you can chug away without fear of spilling — ideal for road trips or on bumpy ground. The Rambler is available in five great colors, is 100% leakproof, and is entirely dishwasher safe.

Yeti Rambler Vacuum Bottle With Chug Cap
Hyrdo Flask Wide-Mouth Vacuum Water Bottle With Straw Lid
Great insulation, simple design, bold color choices, easy-to-carry handle, lifetime warranty — what else could you want? What about a company that cares about our green spaces? Through its Parks for All program, Hydro Flask provides grants to nonprofit organizations focused on building, maintaining, restoring, and providing better access to parks.
Couple this with a long-lasting stainless steel design that keeps drinks cold for 24 hours or hot for 12 hours, and you've got a bottle that can work for everyone, especially for the outdoorsy person in your life. This version of the Hydro Flask has a straw topper, making drinking on the go even easier and reducing spillages on the trail, chairlift, or on the road.

Hyrdo Flask Wide-Mouth Vacuum Water Bottle With Straw Lid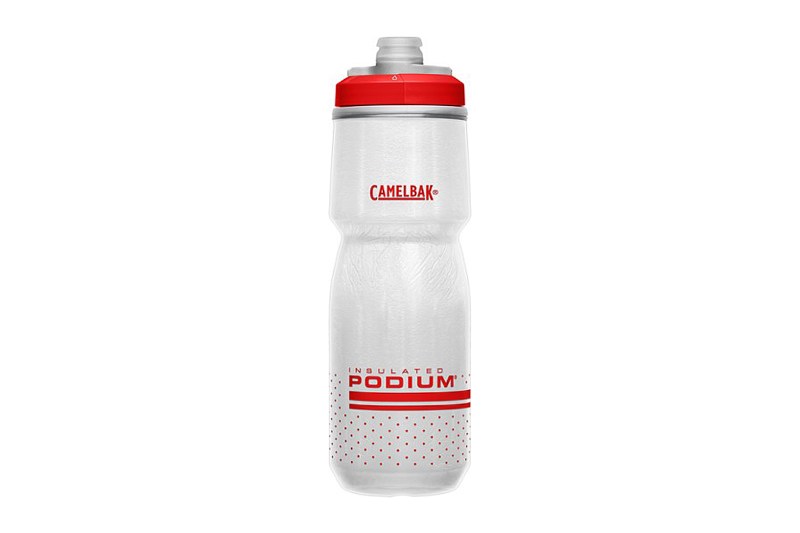 CamelBak Podium Big Chill Insulated Water Bottle
Whether you're crushing the pavement on a road bike or tossing a Frisbee at the park, you can take down the heat with CamelBak's Podium Big Chill insulated water bottle. Constructed from non-BPA, BPF, and BPS plastic, this double-walled bottle with closed-cell foam technology should replace any standard water bottle you've got stashed alongside your outdoor gear.
The Podium Big Chill's self-sealing cap allows you to hydrate without pause, and once you're done for the day, you can keep your drink from leaking in your bag with a secure lockout. With a handful of different color and design options, this bottle can fit both your active and style needs.
CamelBak Podium Big Chill Insulated Water Bottle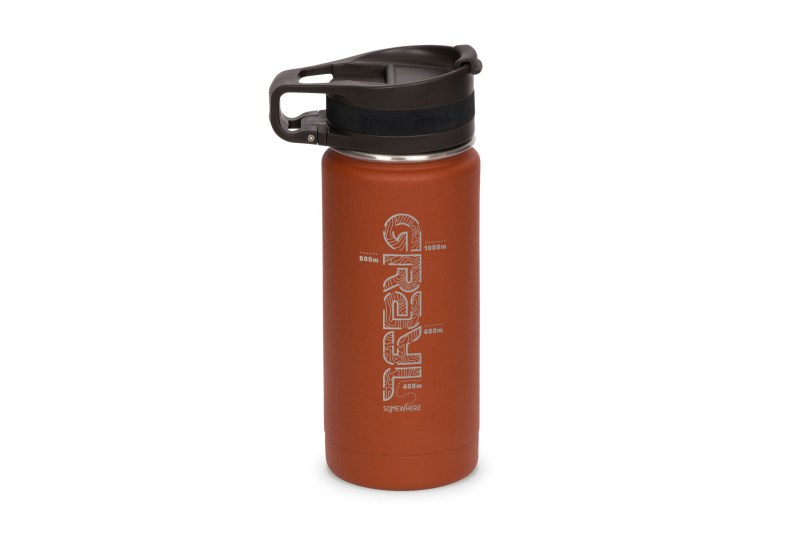 Earthwell x Grayl 16 oz Roaster Loop Bottle
We've been huge fans of Grayl ever since discovering the clever Geopress Purifier bottle. The company recently teamed up with Earthwell for the Earthwell x Grayl Roaster Loop Bottle. The design features handsome, laser-etched stencil artwork on the outside.
But it's more than a pretty face. The bottle's TempLock double-wall vacuum insulation promises to keep your drinks ice cold for up to 40 hours, beer chilled for up to 16 hours, and hot beverages piping for up to 10 hours. The patented cap dispenses the contents of the bottle at a sip, drink, or chug, and the x Grayl features a thick loop for attaching it wherever is most convenient.
Earthwell x Grayl 16 oz Roaster Loop Bottle
Editors' Recommendations