One-person tents have historically had a tainted reputation in the outdoor world. For many years, these tents were like crawling into a tube and you would barely have enough space to get changed — and don't even think about drinking a coffee or reading a book. The good news is that one-person tents have come a long way in recent years and you no longer have to haul a two-person tent just to get the space and comfort on a long thru-hike.
When we're picking our one-person tent to add to the top of a packing list, there are three factors to consider: price tag, weight, internal space. In order to get the best one-person tents, we have balanced these three factors against one another so that whichever you prioritize, there is a tent on this list for you.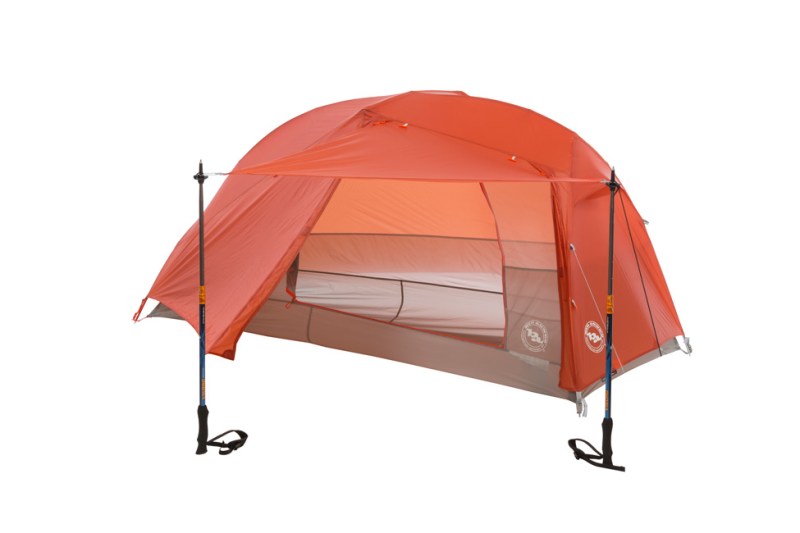 Big Agnes Copper Spur HV UL1
Big Agnes' Copper Spur line of shelters is known for delivering outstanding livability without a weight penalty, and the Copper Spur HV UL1 is one of the most comfortable "ultralight" options out there for solo campers.
It features top-notch material quality, storage is fantastic both inside and out, and the rainfly even converts into a shady awning with the help of your trekking poles when the weather is good. The floor and rainfly are made from thin materials (to help keep the Copper Spur's weight down), so you'll want to be mindful of where and how you pitch it; otherwise, this shelter earns high marks across the board.
Big Agnes Copper Spur HV UL1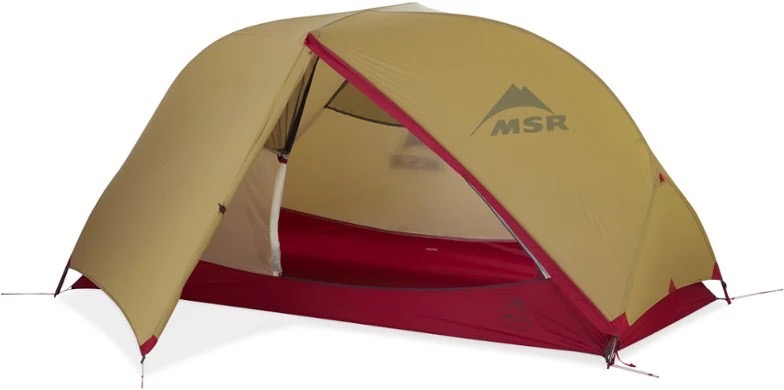 MSR Hubba Hubba 1
The MSR Hubba series has been a mainstay in the tent market for years, and the new iteration is no exception. The MSR Hubba Hubba 1 is a lightweight backpacking tent with enough internal headroom to get comfortable. Gone are the days of crawling into your one-person tent, with companies like MSR instead prioritizing comfort on the trail. Sure, there are lighter tents on this list, but there is a reason that the Hubba Hubba 1 is favored by long-distance hikers and backpackers looking for dependable reliability.
Going beyond the impressive technical details — a 1,200 mm hydrostatic head and a pack weight of a little over 2 lbs. — the Hubba Hubba 1 has abundant hiker-friendly features. A non-tapered floor gives you internal room for your pack and the ability to sleep whichever way around nature dictates. Interior pockets are positioned to be tech-friendly, with ports for headphones and charging cables.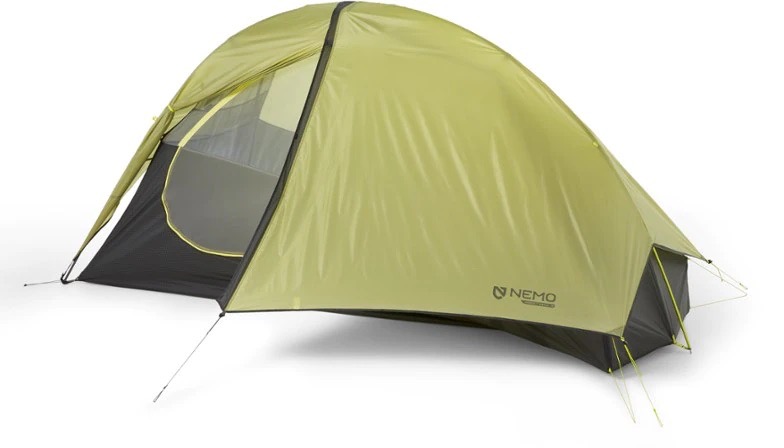 NEMO Hornet OSMO Ultralight 1P
The Nemo Hornet OSMO Ultralight tent has a minimum trail weight of just 1 lb. 13 oz. Typically to get a one-person tent that light, you have to sacrifice some serious interior space, but through some kind of technological wizardry, Nemo managed to pack over 22 square feet of floor space into the Hornet (making it the second-largest option on our list), and it has an impressive 39 inches of headroom.
The Hornet's 1 pole design makes it quick and easy to pitch, while the 100% recycled OSMO polyester ripstop fabric has been designed to have 4 x more water repellency and 3 x less stretch when wet than previous Hornet models.
NEMO Hornet OSMO Ultralight 1P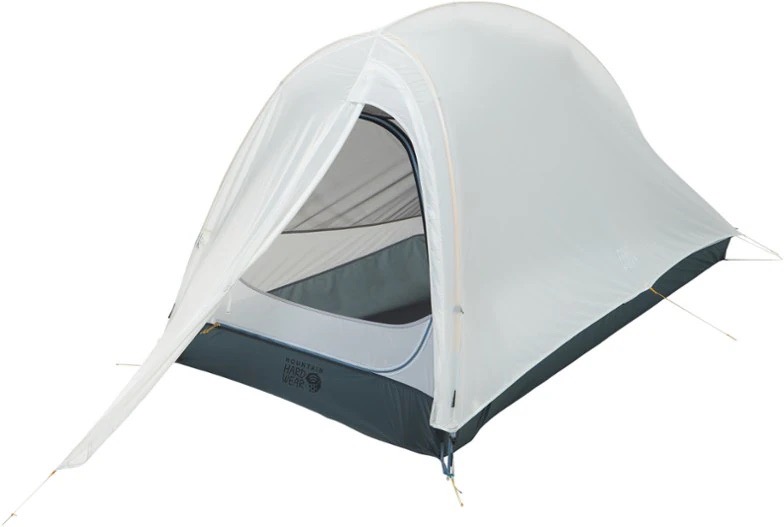 Mountain Hardwear Nimbus UL 1
Mountain Hardwear is no stranger to ultralight outdoor gear, and the Nimbus series consist of some of the toughest ultralight tents on the market. The 20-denier Nylon fly is impregnated on both sides with silicone to not only give it a 1200mm hydrostatic head but to ensure it can handle the hardships of the trail.
The Mountain Hardwear Nimbus UL 1 is a thru-hiker's dream. The internal canopy is 3/4 mesh, giving you enough ventilation to prevent your wet hiking gear from turning your one-person tent into a steam room. On clear nights you pitch the inner alone and enjoy a clear view of the stars, safe from hungry bugs.
Mountain Hardwear Nimbus UL 1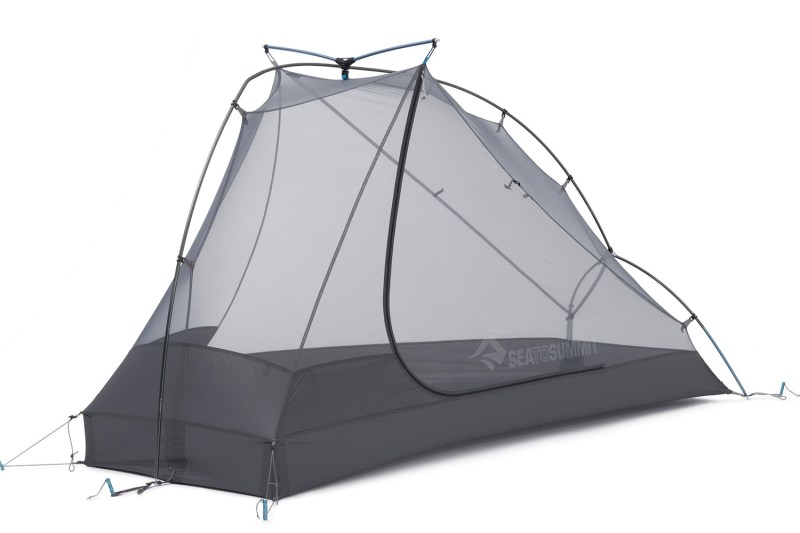 Sea to Summit Alto TR 1
The Alto TR1 is a classic Sea to Summit design: High-quality materials, innovative construction, and a premium price tag to match. In our testing, this shelter performed well in every metric: It's lightweight, packs down small, stays dry in the worst weather, and provides excellent ventilation in all conditions.
Sea To Summit's tension ridge system makes the most of the Alto's available interior space (it's the tallest tent on our list), and the exterior vestibule provides ample storage for your pack and boots. You'll pay extra for Alto's tech, but it's worth every penny if you've got the budget.
Marmot Tungsten Ultralight 1P
The Marmot Tungsten is the heaviest tent on this list, coming in at 3lb 8.8oz. At first glance, this might seem weighty, but considering that your tent will still weigh less than the two liters of water you're carrying, it's a respectable weight for a backpacking tent.
One of the most interesting features of the Tungsten is the shorter pole sections. Backpackers or backpackers with limited space will find packing their tent much more straightforward. A 60-denier outer fly and two-pole design make this tent the hardiest on this list, and the low price tag doesn't exactly hurt its case, either.
Marmot Tungsten Ultralight 1P
Well, there you have it. Six of the best one-person tents currently on the market that represent every possible combination of the 'weight, space, price' continuum. Regardless of your budget, any one-person tent you choose strikes some degree of compromise between the three. If you don't mind carrying a larger and heavier pack, by all means, buy as much tent as you want. Otherwise, it's time to figure out how much (or how little) sleeping/storage area you're willing to live with and narrow your search.
Editors' Recommendations