One of the best feelings on any backpacking trip is that moment when you step into camp and remove your backpack, knowing you don't have to heave it back on until the following morning. As much as we don't want to take away the little moments of joy on your trip, wouldn't it be better if you didn't have to have that moment at all? That's not to suggest you keep your backpack on while you sleep, but what about if your bag didn't have to weigh so much that you couldn't wait to remove it?
Minimizing the weight of your backpack lets you enjoy the trail and the scenery around you without that voice in your head telling you to take the weight off your shoulders. You can also move faster, cover more distance, and make the most of your time off. Our ultralight backpacking list is perfect for fastpackers, thru-hikers, or anyone who wants to hit the trail ahead with fresh legs and lightweight gear.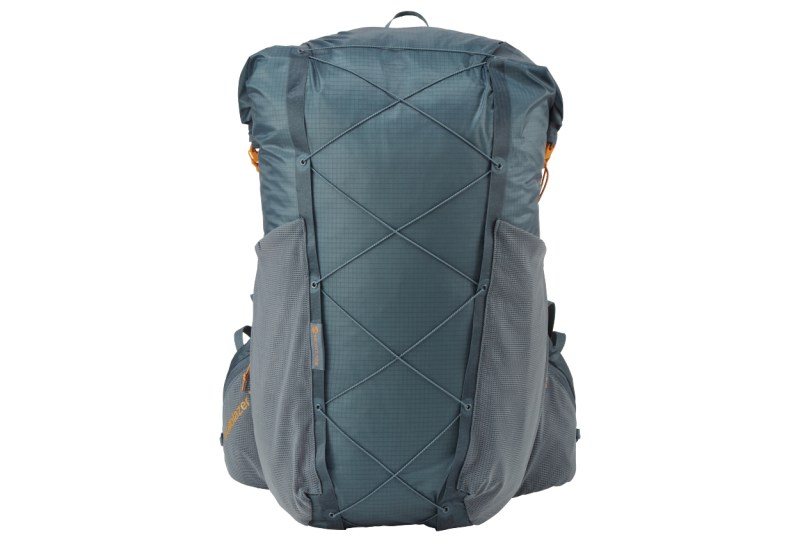 Montane Trailblazer LT 28L
A small, lightweight pack is the first step to outdoor minimalism. While there are plenty of lightweight packs on the market with a larger capacity, the true ultralight enthusiast knows that starting with a small pack stops you from overindulging as you pack. Keeping everything within a 28-liter backpack lets you keep moving at speed along the trail and encourages you to consider the value of every item on your list.
The 28-liter capacity of the Montane Trailblazer LT may not sound enormous, but with ultralight gear to load up into it, you can fit everything you need for a fast and light trek. The spacious, elasticated side pockets on this pack are accessible on the go, giving you access to snacks and drinks without stopping to drop your bag. What's more, even when fully loaded this pack doesn't bounce on your back, no matter how rugged the terrain underfoot.
Weight: 13.8 ounces
Montane Trailblazer LT 28L
Big Agnes Fly Creek HV UL 2 Solution-Dyed Tent
Shelters are often a contentious issue in ultralight conversations. Sure, you save some weight if you go without, or even bivvy, but the security of a tent is not to be ignored. A great night's sleep is worth its weight in, well, nylon in this case. The Fly Creek HV Ul weighs just 1 pound, 15 ounces and sleeps two people comfortably.
The single DAC Featherlight NFL pole includes a hub in the middle to make setup easy. Once your mesh is up, just throw on the fly and clip each corner to the color-coded clips. The vestibule to the end door opens on the side to store gear while you roam. You can even leave the mesh at home and just pitch with the fly, poles, and footprint for an even lighter setup.
Weight: 1 pound, 15 ounces
Big Agnes Fly Creek HV UL 2 Solution-Dyed Tent
Therm-a-Rest Vesper Down Quilt 32
Sleeping bags are often some of the bulkiest items in our packs. Down is still the ultimate ultralight insulation, packing smaller and weighing less than its synthetic counterpart. But how can you make a down sleeping bag even lighter? Don't carry the bottom half.
Therm-a-Rest Vesper Quilts match up with their sleep pads — more on that shortly — so you don't need the bottom half of your sleeping bag. The bottom end of the quilt is still fitted with a warm foot box, to keep your toes toasty, and there are still draft tubes on the sides and around the neck to keep the breeze out. This 900-fill Nikwax Hydrophobic down-insulated bag has a comfort rating of 41°, perfect for summer and warm fall nights.
Weight: 15 ounces to 1 pound, 1 ounce
Therm-a-Rest Vesper Down Quilt 32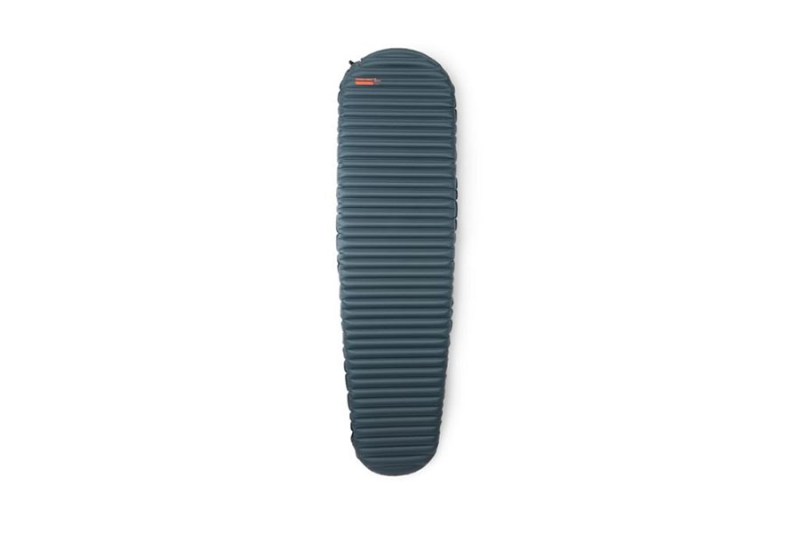 Therm-a-Rest NeoAir UberLite Sleeping Pad
Not content to put a ridiculously light down quilt on a heavy sleeping pad, Therma-a-Rest had to make something to match. Following the success with the brand's NeoAir line of small and light sleeping pads, the UberLite mat compresses down to the size of a beer can and weighs even less. The UberLite is a full-size, 20-inch wide, 72-inch long mat with an R-value of 2.0. It's not going to keep you warm in the winter but there's nothing like it for warmer weather. It's 2.5 inches thick, keeping you far away from the rough, cold ground. There's also a larger option available that is 25 inches wide and 77 inches long.
Weight: 6 ounces to 12 ounces
Therm-a-Rest NeoAir UberLite Sleeping Pad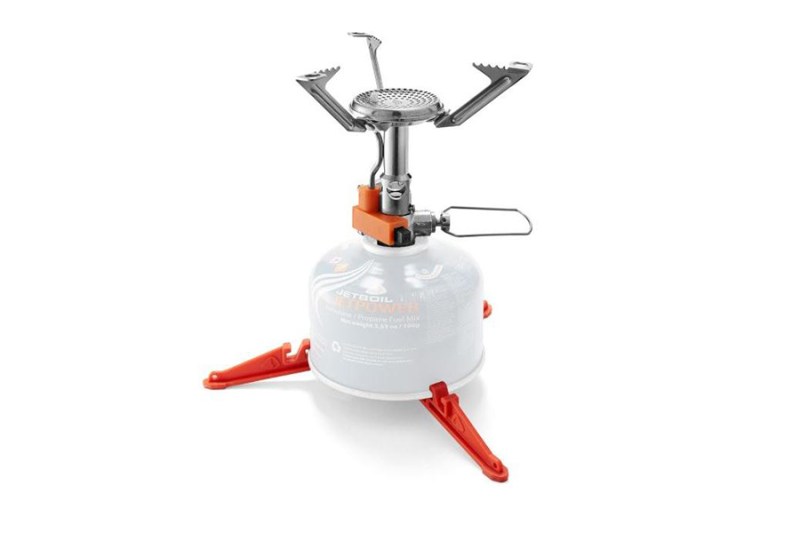 Jetboil MightyMo Backpacking Stove
Jetboil is best known for making fully integrated stove systems, where the stove and pot lock together for efficiency. With the MightyMo stove, Jetboil has stripped back to basics to give you efficient power in a lightweight package. Ultralight backpackers tend to rely on non-glamorous, often dehydrated camping meals. The 10,000 BTU burner boils water in just three minutes, so you don't have to wait around for your food when you're hungry. What's more, this efficiency uses less gas, saving you the weight of extra canisters in your pack.
Weight: 3.3 ounces
Jetboil MightyMo Backpacking Stove
Sawyer Products Micro Squeeze Water Filter
Hydration is an essential part of trekking success, but when each liter of water weighs over 2 pounds, you want to minimize how much you carry at any one time. This ultralight water filter from Sawyer weighs just 2 ounces and saves you from carrying excess water. The Micro Squeeze screws onto the end of a squeezable — hence the name — bag for easy filling and filtering. It also fits onto disposable plastic bottles. A syringe is included to backflush the device with clean water after each trip and each filter is good for about 100,000 liters.
Weight: 2 ounces
Sawyer Products Micro Squeeze Water Filter
BioLite Headlamp 200
For a long time, ultralight headlamps lacked a key component — brightness. The BioLite Headlamp 200's 200-lumen output is bright enough for most walks (or even runs) in the dark. With a flood distance of eight meters and a spot reach of up to fifty meters, you're unlikely to lose track of the trail under your feet. This ultralight headlamp barely notices on your head, with a moisture-wicking band that helps to eliminate bouncing or slipping as you move. The 700mAh lithium-ion battery provides 40 hours of battery on low settings, and 3 hours on high from just one charge.
Weight: 1.71 ounces
Altra Lone Peak 6
There are some trails that call for a sturdy pair of hiking boots, but when you're packing ultralight gear and moving fast, you want the freedom of a pair of trail running shoes underfoot. The Altra Lone Peak 6 is the latest in a long line of trail shoes popular with everyone, from day hikers to long-distance athletes. Balanced cushioning across the sole means zero drop from heel to toe for a stable surface for hiking (or running if you really need to get to camp). The wide toe box gives your toes room to spread out and breathe, reducing the chance of blisters or foot pain. TrailClaw lugs under the balls of your feet give extra grip with every step.
Haglofs Men's L.I.M GTX Jacket
The Scandinavians know a thing or two about bad weather, so it's a safe bet that their waterproof jackets are going to keep you dry. Haglofs L.I.M range — Less Is More — is minimalist gear with maximum effectiveness. In high-speed activities, you're going to sweat a lot no matter the weather. The Haglofs L.I.M GTX jacket is made from 2.5-layer Gore-Tex Paclite Plus to keep you dry from the inside and the outside.
Weight: 15.2 oz
Haglofs Men's L.I.M GTX Jacket
Ultralight backpacking gear often comes with a hefty price tag. Rather than heading out and buying everything at once, start replacing your gear with lighter, smaller items. When you're fully kitted out with ultralight gear, you can move smoothly and quickly along the trails, and look on smugly as other trekkers forlornly haul their heavy bags onto sore shoulders to trudge the trail ahead.
Editors' Recommendations