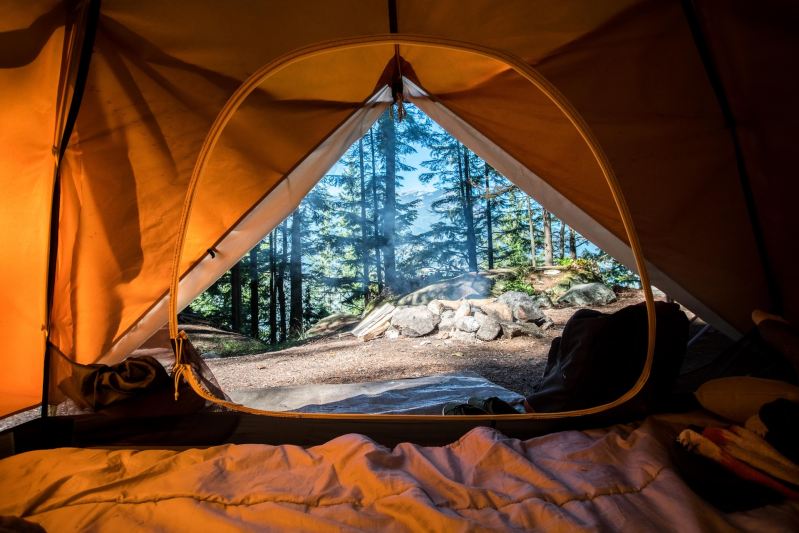 Three words we've so longed to hear: Summer. Is. Here! It's about time to break out all of your best camping gear from the garage and head out to enjoy nature. Chances are, you haven't looked inside your gear closet or storage bins in a while, and some things may either be broken, outdated, or not particularly useful to you anymore. (In which case, here are the best ways to discard your unused gear.)
To help you out, we've put together our ultimate camping packing list to ensure you're ready for a good time in the great outdoors. From the essentials (a tent, sleeping bag, and sunscreen) to the nice-to-haves (playing cards and pancake mix), here's everything you might ever need to camp this summer.
The fundamentals
A reliable camping tent (with at least ten stakes)
Tent footprint or tarp (if your tent didn't come with one)
Tent rain fly and/or sunshade (if your tent didn't come with one)
Sleeping bag
Folding furniture (based on your specific needs and headcount)
Light sources with batteries (think flashlights and/or headlamps)
Sunscreen (at least SPF 30)
Lip balm (at least SPF 15 with a moisturizer)
Any required camping/backcountry permits or parking passes
Paper map of the area where you're staying & exploring
Guidebook of the area
Camera
High-quality Sunglasses
First aid kit
General repair kit for sleeping bags, pads, and tents
Your favorite multi-tool
Some cash and a credit card
Matches/lighter
Outdoor clothing
Moisture-wicking shirts and underwear
Quick-drying bottoms (hiking-ready pants and shorts)
Wide-brimmed hat for sun protection
Boots or shoes suited for the terrain
Water shoes
Cheap pair of flip-flops
Packable waterproof jacket (even if the forecast is 90 and sunny)
Socks (synthetic, quick-drying, and/or wool)
Quick-drying, packable towels
Waterproof gloves (based on the weather/adventure)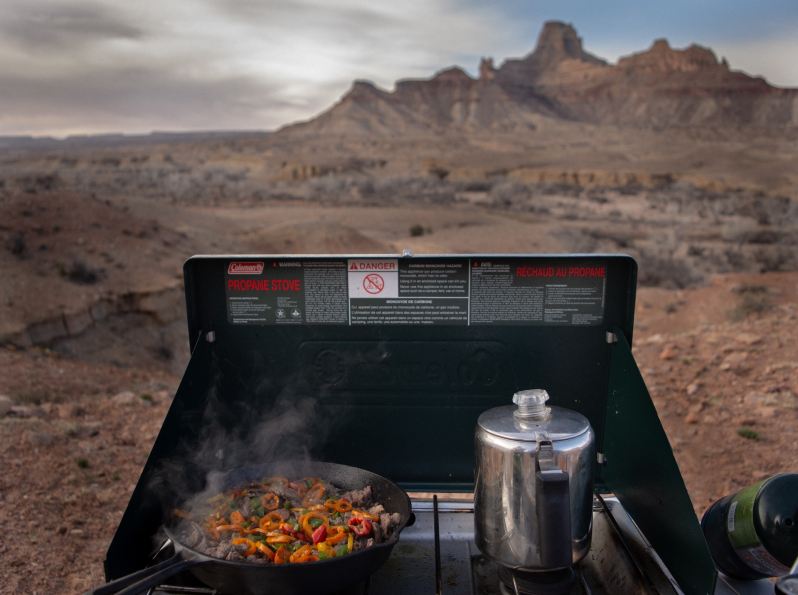 Camp kitchen supplies
The right food and beverages can turn a good camp into a great one. This is one area of your camping packing list that you don't want to forget a thing.
Appropriate fuel for stove
Waterproof matches
Windscreen
Firewood (check with local regulations first)
Cast-iron pan or pot
Portable coffee and tea maker
Ice
Reusable water bottles
Water jugs (limit smaller bottles to limit campsite footprint)
Trash bags
Resealable plastic bags
Lightweight, insulated cups (one per person to limit campsite footprint)
Plates and utensils (biodegradable or light metal)
Paring knife
Chef's knife
Aluminum foil
Biodegradable soap
Hand sanitizer
Skewers
Can opener
Roll of paper towels
Collapsible water container
Camp food (will vary based on specific needs)
What food you choose to pack all comes down to a matter of personal preference. You'll likely want to consider how long you'll be camping, any food allergies or sensitivities, and the types of adventures you have planned. If you're planning on high-energy activities like hiking or mountain biking, for example, consider packing easy-to-prepare, high-calorie foods.
Coffee & tea
Bread
Eggs
Peanut Butter
Energy bars
Cooking oil/spray
Meat
Grilling vegetables
Fruit
Salt/pepper
Spice kit
Trail mix (your favorite kind)
Pancake mix
Drink mixes
Marshmallows
Chocolate bars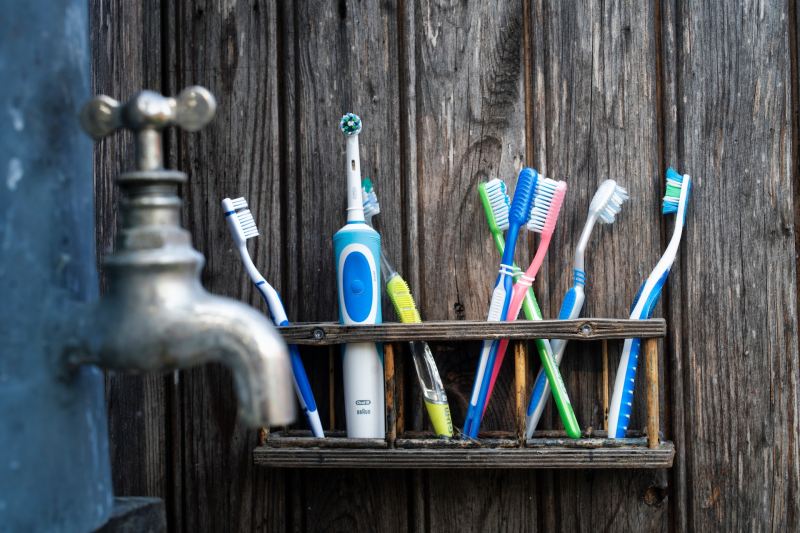 Personal items
These will vary from camper to camper, but there are some essentials that most of us just can't do without.
Toilet paper
Toothbrush
Toothpaste
Brush/comb
Eye mask
Ear plugs (especially if you're a light sleeper)
Insect repellant
Deodorant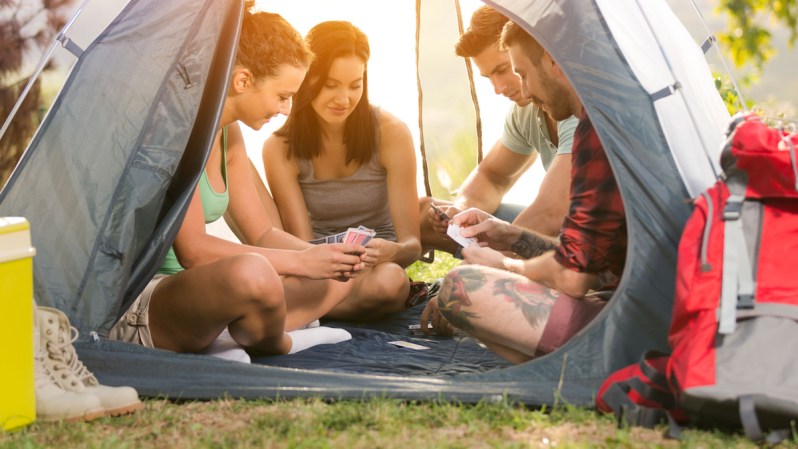 Add-ons
Backup battery or portable power station (with correct USB connectors)
Playing cards
A good book
Water toys
Notebook/journal
Packable poncho
Trekking poles
Pro tip: Pack with an app
Unless you're a packing nerd (this humble author proudly raises his hand), you probably don't enjoy packing, and you probably enjoy making packing lists even less. But we're speaking from experience when we say that they can literally make or break a camping trip. That's why we highly recommend downloading a good packing list app to do the hard work of remembering everything for you. A little preparation can go a long way because when you're miles from anywhere, hopping over to the nearest store to grab something you forgot might be impossible. Make one camping packing list (or steal ours) of everything you might ever need for your camping trips and live by it. We promise you'll never forget anything ever again. Scouts honor!
Editors' Recommendations