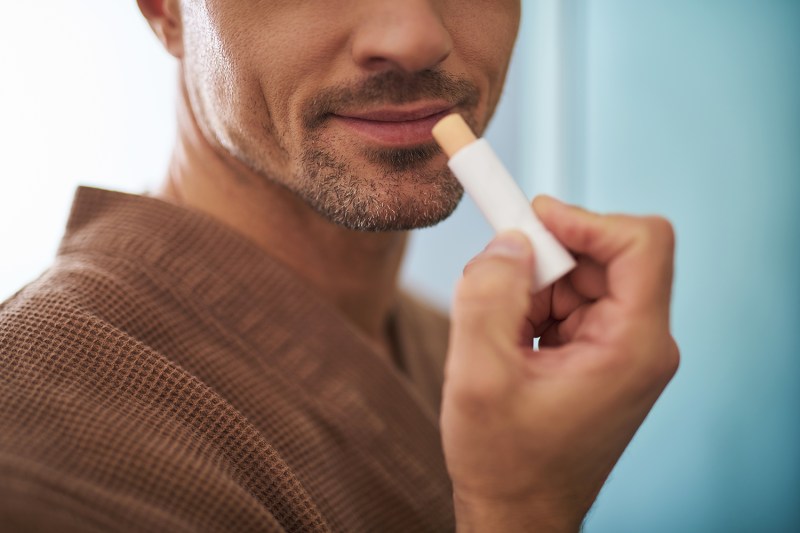 Whether it's scorching hot or freezing cold outside, it's essential not to neglect a necessary step of your grooming routine: Your chapped lips. It's quite normal that direct exposure to the sun causes our skin — especially our kissers — to become dry. That's why we put together the best men's lip balms packed with oils, acids, SPF, and all the crucial ingredients your lips need to thrive this season and beyond. Below are our favorites, from minty fresh to ultra-hydrating.
Best Lip Balm Overall: Dr. Bronner's Organic Lip Balm Peppermint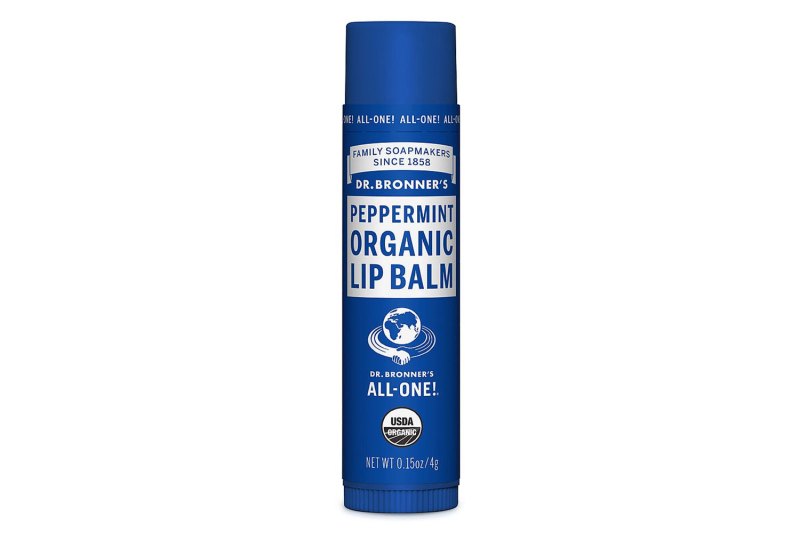 This certified organic lip balm is crafted with the most refined oils and will protect your lips year-round. Dr. Bronner's organic lip balm doesn't leave that flaky residue that we all hate, and the refreshing peppermint flavor offers you an easy way to freshen your breath. Just don't go overboard and try to eat it.
Best Luxury Lip Balm: La Mer Lip Balm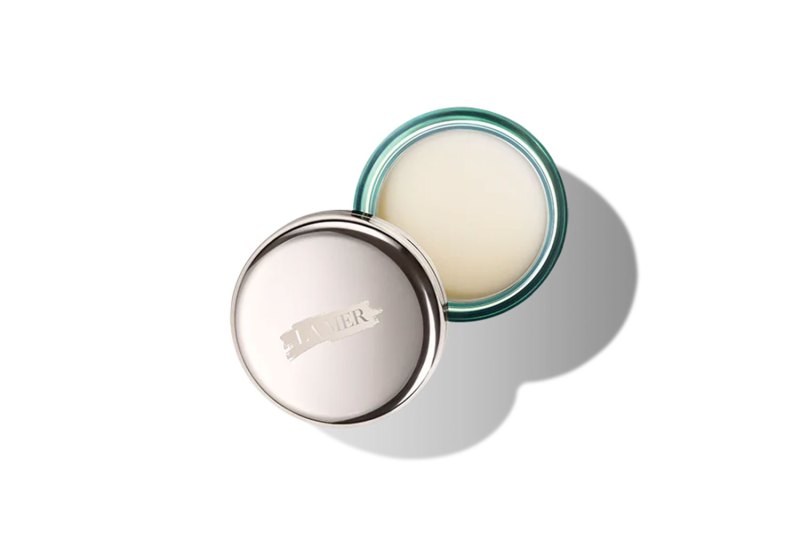 Ideal for normal to dry skin, this elite balm delivers a refreshing mint fragrance while calming and instantly restoring your lips to its best condition — no surprise, given La Mer shot to beauty stardom for its uber-rich, seemingly age-reversing night cream. Formulated to restore and rejuvenate your lips immediately, this is the product to use if you're looking to give your lips the ultimate luxury experience.
Best Lip Balm for Damaged Skin: Jack Black Intense Therapy Lip Balm SPF 25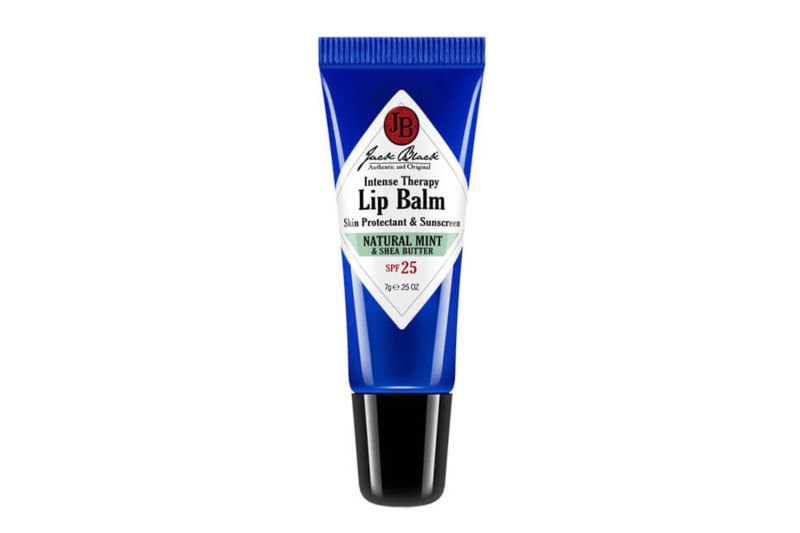 If you are in the market for a top-notch medicated lip balm that will relieve your dry and chapped lips but doesn't come with a hospital-room scent, this one's for you. Jack Black's therapy lip balm delivers a pack of moisturizing ingredients like shea butter and avocado oil. And if you're out of mints, don't worry because it features a natural mint flavor that can help cover up bad breath.
Best Sustainable Lip Balm: Salt and Stone SPF 30 Lip Balm
This California mint lip balm is full of goodness. Salt and Stone is your all-natural hydrating sunscreen lip balm; with an SPF 30, this stuff will protect your lips from the sun and wind damage. Even better, it's made with sustainably sourced materials enriched with sweet almond and argon oil to lock in moisture. A brand focused on going the green extra mile, all of its packaging is recyclable and made from post-consumer recycled materials. It also manufactures its products with renewable solar and hydroelectric energy.
Other Lip Balms We Love
Malin and Goetz Lip Moisturizer
This hydrating gel lip balm is perfect for anyone who doesn't want to apply lip moisturizer every 15 minutes. Made with a blend of fatty acids that offers all-day protection, this gel penetrates the skin and provides a healthy amount of shine. It's fragrance-free, which makes it ideal for sensitive skin.
Dr. Barbara Sturm Colorless Lip Balm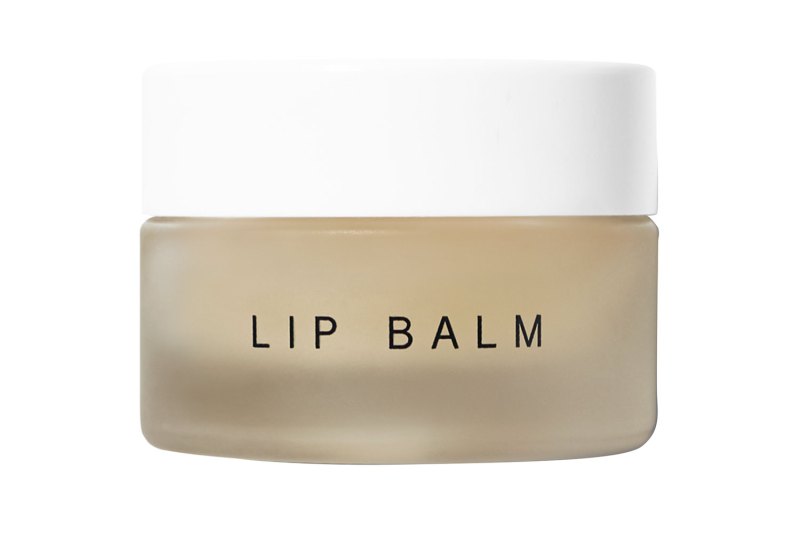 If you're struggling to rebuild the damaged skin around your mouth, then it's time to call in the experts. Dr. Barbara Sturm's colorless lip balm works to rebuild and nourish your lips back to health. Free from artificial fragrances and full of essential hydrating oils, this is worth the sticker shock if you're serious about healing your skin.
Le Labo Lip Balm

Le Labo, known for its premium, vegan-friendly products, has done it again with its very own plant-based lip balm. Made with shea butter (to nourish), olive oil (to moisturize), jojoba seed (to soften), this lip balm feels super light yet effective thanks to its unscented and non-sticky formula.
Baxter of California Hydro Salve Lip Balm
Formulated with coconut, grape seed, and jojoba oils, this balm will hydrate and soothe your dry skin. It glides on like silk and quickly absorbs, leaving you with a non-sticky lip. But what makes this an all-around winner is its mojito-flavored formula. Let's face it: Who doesn't want to think about escaping onto a beach?
Neutrogena Formula Lip Moisturizer with SPF 15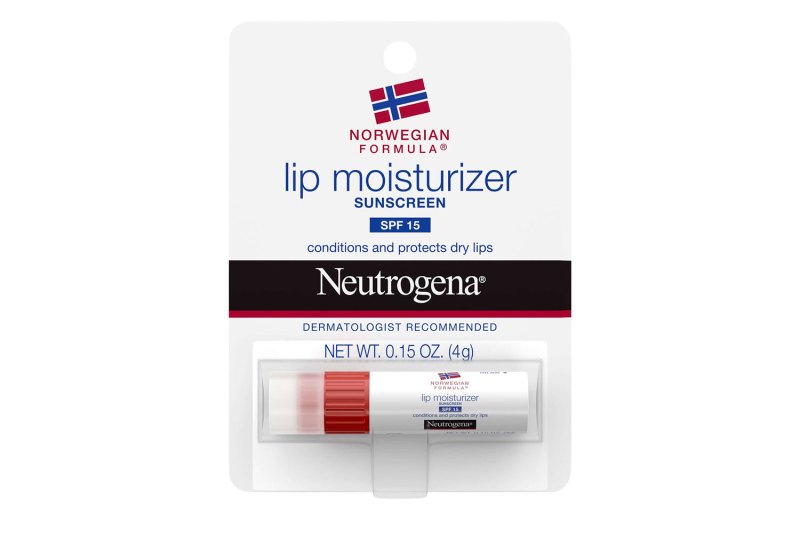 Looking for a lip balm to keep in your car, desk, nightstand, and anywhere else that your heart desires? This is it. It's also fragrance-free, so you don't have to worry about that chalky taste or smell that some SPF lip balms leave. Better yet, it absorbs quickly and is an instant dry lip reliever — we definitely suggest you run and grab a few of these.
Kiehl's Facial Fuel No-Shine Moisturizing Lip Balm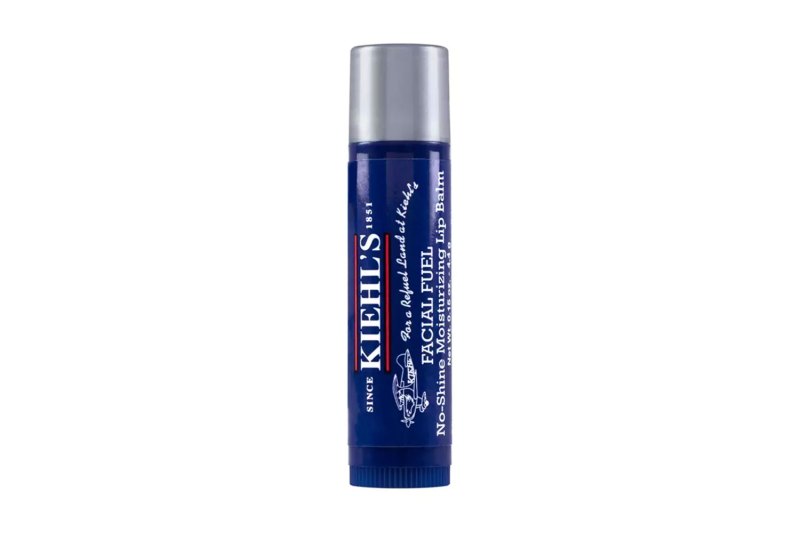 Full of hydrating oils that will provide your lips with a shield of protection, Kiehl's products are also known for their signature scent, and this lip balm delivers a subtle peppermint and sweet almonds fragrance. It's also shine-free, so go on and apply as much as you need. You'll never have to worry about your lips looking glossy.
Aquaphor Lip Repair 3-pack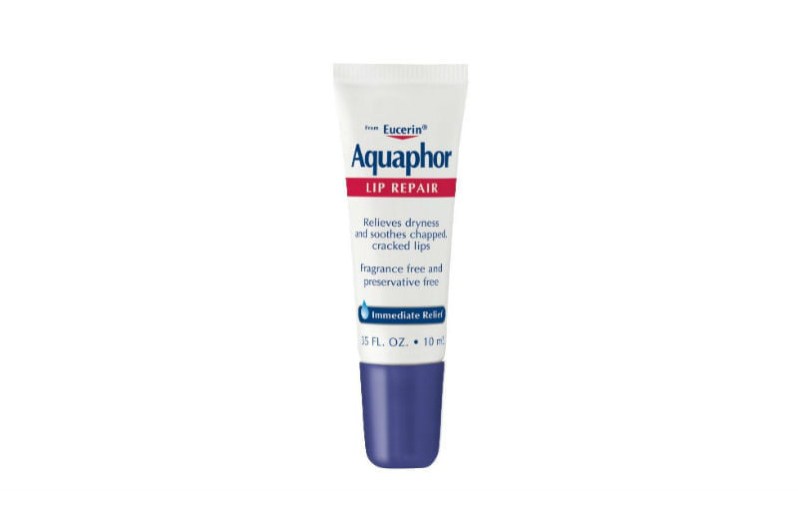 Tried and true, Aquaphor has been a trusted name in skin therapy for decades and is touted as the No. 1 dermatologist-recommended brand. This balm immediately relieves dryness and soothes chapped, cracked lips on contact. Packed with shea butter and chamomile essence, this is a proven balm to keep on you at all times.
Editors' Recommendations