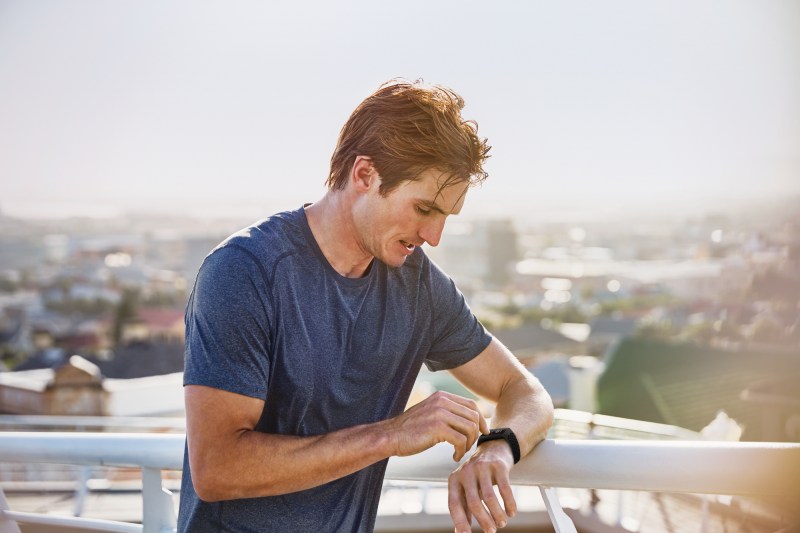 Until recently, the finer details that added up to physical fitness were often something of a guessing game. That's all been changed by the advent of wearable fitness trackers. Designed to monitor and analyze everything from your heart rate and calories burned to how you're sleeping and even your GPS location, the best fitness trackers keep an eye on your body to help ensure that you're getting the most out of your workouts and wellness efforts.
Below you'll find a list of the best fitness trackers for a variety of purposes. These recommendations include suggestions for a variety of fitness lifestyles and goals and represent the latest and greatest that money can buy.
Best Fitness Tracker Overall: Fitbit Charge 5
Right out of the gate, Fitbit established itself as one of the pioneers and leaders in fitness tracker technology. While each successive Fitbit generation has delivered a consistently outstanding performance, the new Fitbit Charge 5 has truly kicked things into high gear. While most fitness trackers are designed to suit a very specific niche, the Charge 5 covers all the bases, helping with stress management, calorie counting, heart health, sleep cycles, and a whole lot more. It looks pretty slick to boot.
Best Fitness Tracker for Runners: Garmin Forerunner 945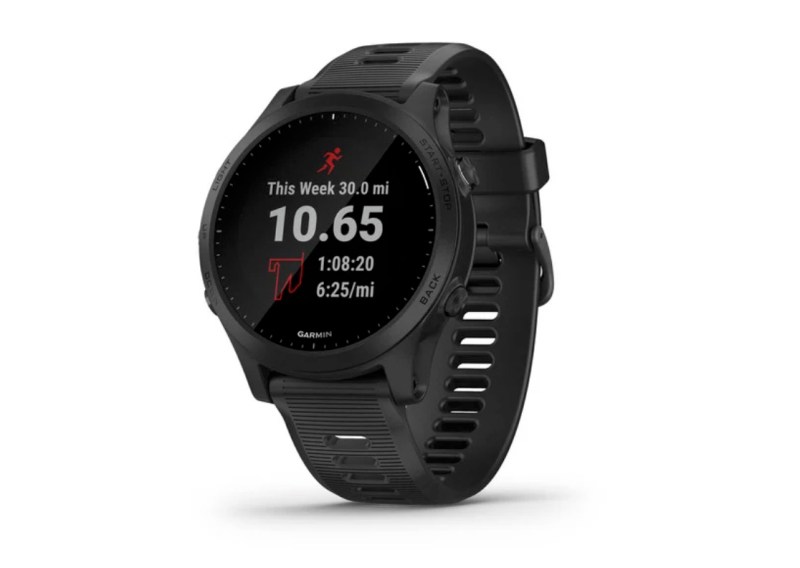 Garmin pioneered the wrist-mounted GPS and has been perfecting it for decades, so it's no surprise that for the core runner pounding out miles, it's a solid option. The Forerunner 945 is the flagship of this running-specific line, and it comes packed with features that distance guys will find handy, from a slim design to heart rate, VO2 max, GPS, performance evaluation, evaluative recovery time, and even a coach-like function to supply you with fitness-building workouts. It even allows you to sync music. When it comes to the trial of miles, there's no beating it.
Best Fitness Tracker Watch: Withings Steel HR Sport
To the naked eye, Withings' Steel HR Sport passes as just another mechanical watch. But inside its sleek steel case is a fully modern machine, replete with GPS, heart rate, activity detection, and massive 25-day battery life. It also connects to your smartphone for data access and text notification. While it includes a rubber band that's ready to get wet, there are also leather options that further refine this already elevated tracker.
Best Apple Fitness Tracker: Apple Watch Series 7
The latest Apple Watch takes everything you loved about previous generation and gives it…more. It's got nearly 20 percent more screen area, faster charging, more durability, and more health functions. These include heart monitoring, blood oxygen content monitoring, activity-specific calorie monitors, guided workouts, and even fall detection. On top of all this, it comes equipped with all the computing power you'd expect from Apple, and is available in a seemingly endless array of styles.
Best Discrete Fitness Tracker: Whoop 4.0
It might not look like much, but the latest Whoop is one hell of a fitness tracker, and that's kind of the point. While the device itself is minimalist and discrete, it transmits a crazy amount of information to an app on your phone. While it does everything you'd expect a modern fitness tracker to do, it excels in two areas. First, it monitors how much "strain" you put into each workout, learning progressively how much you're pushing yourself and how much harder you can go. Second, it has one of the best sleep tracking programs you can find.
Best High-Performance Fitness Tracker: Coros Pace 2
When it comes to getting the most out of your extreme outdoor sports performance, the Pace 2 is an outstanding option for several reasons. It's equipped with all the capabilities you could want it to have, ultra-accurate running trackers, and it's super durable, capable of being worn while swimming or taking otherwise rough treatment. It's also purported to be the lightest GPS tracking watch on the market. Arguably coolest of all, however, is its muscle heat map, which shows you which muscles you've worked the hardest after training.
Best ECG Fitness Tracker: Frontier X Smart Heart Monitor
The Frontier X changes things up by having you wear the fitness tracker directly over your heart, providing continuous ECG monitoring that keeps you aware of your heart function and strain. Because it's on your chest, it also provides more accurate measurements of your breathing rate, then determines how much effort you're expending accordingly. It's suitable for all sports, including swimming — thanks to its IP67 waterproof rating.
Editors' Recommendations