Neck gaiters were always a super-versatile garment long before they found a new level of popularity during the pandemic. While they are absolutely one of the best options out there for a comfortable indoor face covering, the outdoors are where a good neck gaiter really shines.
Who'd have thought nearly any outdoor activity you can imagine would benefit so much from the addition of a fabric tube? Going fishing? Throw a gaiter on to protect your neck and face from the sun. Got a ski or snowboard trip in the works this winter? Throw a gaiter in your pack to keep your body heat where it belongs. Taking your trusty dual-sport motorcycle out into the desert? A nice breathable gaiter keeps all that dust out of your mouth and nose.
The list goes on, but you get the idea. Neck gaiters are one of the simplest, least expensive, yet most useful garments you can add to your outdoor gear list. We've rounded up the best neck gaiters for men, and you might be surprised at how much technology can be packed into a tube.
Related Guides
Skida Alpine Neckwarmer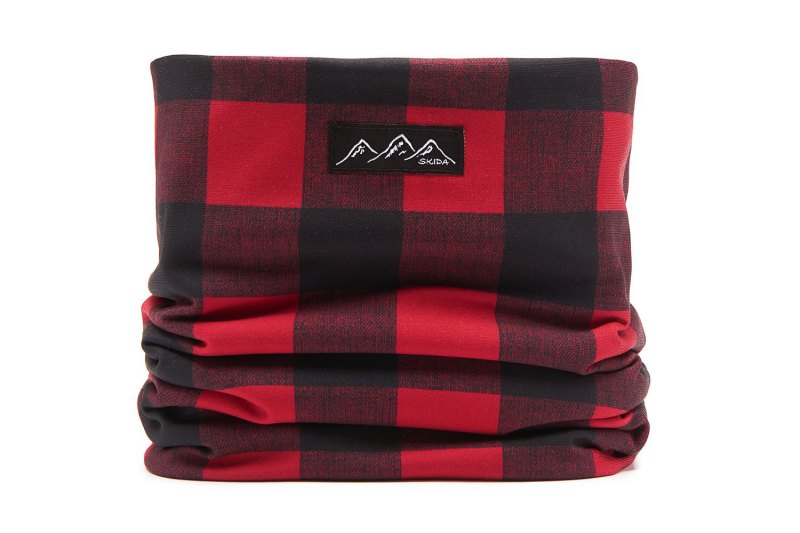 Skida's catalog leans heavily on products designed to keep everything from your shoulders up protected from the sun, cold, or both. Its Alpine Neckwarmer wears around the neck like a standard neck gaiter but offers enough extra fabric to pull up over your nose when the mercury plunges. The outer layer features a poly-blend that's durable and wicks away moisture, while the Polartec micro-fleece lining is buttery soft and warm. Plus, it's available in a wide variety of colors and patterns, so you can color-coordinate your adventure wear.
Ibex Indie Quick Link Neck Gaiter
When it comes to serious adventuring, merino wool is the one fabric to rule them all. That's why Ibex has long been a go-to outdoor favorite for us here at The Manual. Its Indie Quick Link is one of the brand's most versatile products. It's a 100% merino wool neck gaiter that protects your precious neck and face skin from the sun, wind, and cold all winter long. The ultra-soft fabric is breathable, moisture-wicking, and never itchy.
Patagonia Micro D Fleece Gaiter
Of course, if you're not a fan of merino wool, synthetic fibers are the next best thing for neck gaiters (and, really, any piece of outdoor apparel). Patagonia's Micro D Fleece Gaiter is crafted from 100% recycled polyester fleece. The dual-layer design translates to a well-insulated, moisture-wicking, and quick-drying piece of gear. A seamless, tube-shaped construction also ensures a smooth, itch-free feel against your skin. Bonus: It's Fair Trade Certified sewn to boot.
Fjallraven Bergtagen Neck Gaiter
Fjallraven knows a thing or two about serious exploring in serious conditions. The Bergtagen Neck Gaiter is designed to protect your neck in even the worst weather. The merino wool fabric is all-natural, pliant, and buttery soft with a jersey knit feel. Like the best merino wool products, this neck gaiter is designed to channel moisture, insulate in both dry and wet conditions, and resist odors. It also features ethically traceable wool, so you can feel good about wearing it.
Buff Coolnet UV Insect Shield Gaiter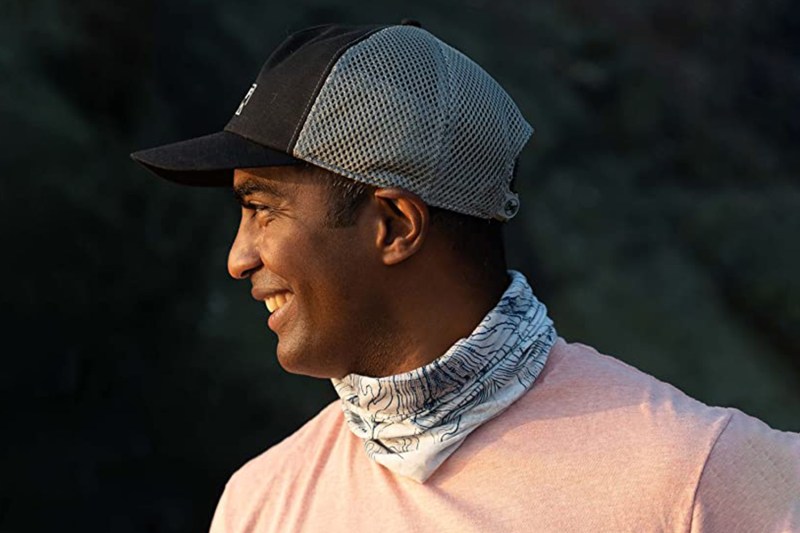 If there's one feature of the great outdoors we could all live without, it's gotta be bugs. Don't get us wrong: Most bugs are cool. But the buzzing, swarming, and stinging variety really know how to ruin a good time. That's why we're huge fans of the new Coolnet UV + Insect Shield from the folks at Buff, who have raised the bar on what a neck gaiter can be.
This version packs many of the same features as Buff's other beloved gaiters like UPF 50 sun protection, antimicrobial odor control, seamless construction, and active cooling technology but adds in a new treatment to the fabric that repels all of your least favorite bugs at camp, on the trail, or even just out cutting the grass. Buff claims the new Insect Shield technology works to repel everything from mosquitoes to ticks and has been tested to last the lifetime of the garment (about 70 wash cycles).
Klim Tek Sok Motorcycle Neck Gaiter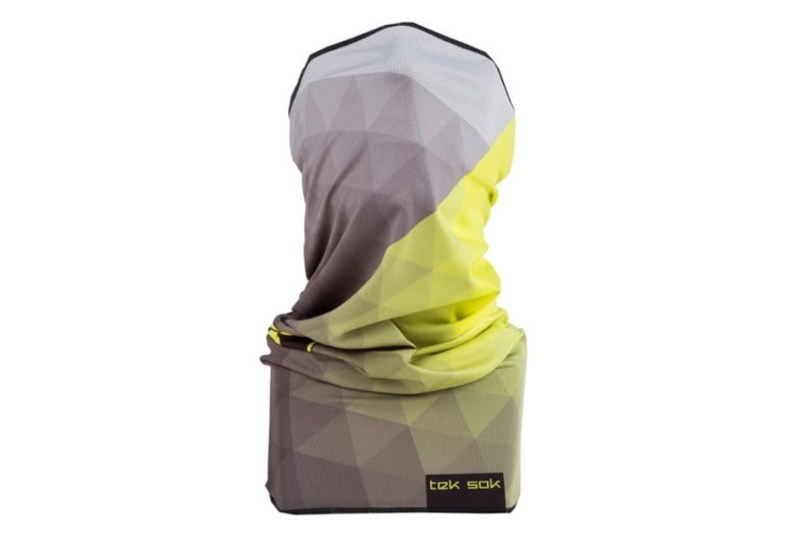 When it comes to technical motorcycle gear, Klim makes some of the most innovative products out there. Its premium line of jackets, pants, gloves, and helmets are no stranger to high-tech materials like ceramic-infused Superfabric, Koroyd impact protection, and carbon fiber galore. So it should come as no surprise that Klim's take on the neck gaiter, the Tek Sok, takes a similar approach.
The Tek Sok provides excellent moisture-wicking and cooling performance thanks to the use of Coolcore, a patented fabric with proprietary technology to keep you cool and dry without chemically treated fibers. That's good news for you because where chemically-activated neck gaiters will slowly lose their cooling performance over time, the Tek Sok provides consistent performance after one, 10, or even 100 trips through the washer.
Huk Fishing Neck Gaiter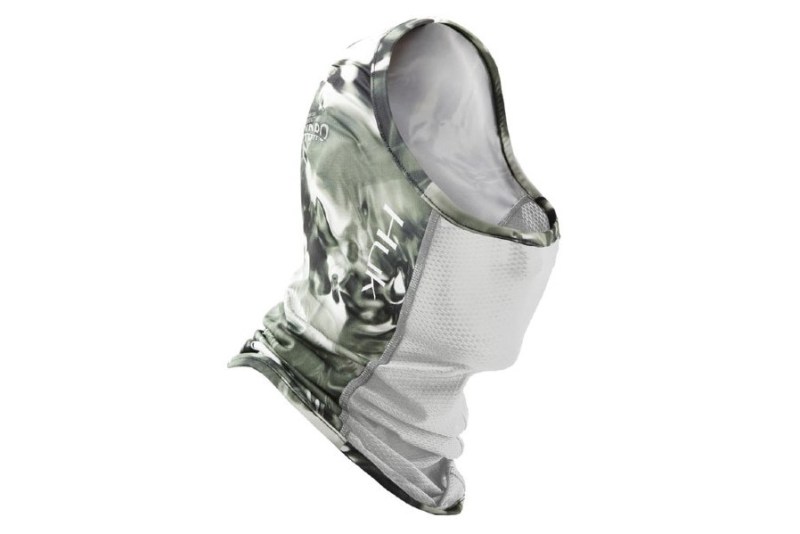 Nobody knows the importance of a good neck gaiter quite like an angler. If you've ever spent a day out on the lake without adequate sun protection, we'll wager you've learned that lesson the hard way yourself. That's why most fishermen opt for protective clothing for all-day coverage rather than relying on (and having to constantly reapply) sunscreen.
We're fans of the Hydro Gaiter from the folks at Huk, who use a polyester/spandex fabric blend that delivers UPF 30-plus protection (that includes both UVA and UVB rays) while still being lightweight and all-day comfortable. Anglers will appreciate both the super-breathable fine mesh fabric used in the mouth/nose area as well as the extra length in the rear of the garment, which allows you to wear this gator under or over your favorite fishing hat without it creeping up over your face. This Huk neck gaiter comes in several of the latest Mossy Oak Elements Hydro camo patterns as well, so you're sure to find one that works with your current kit.
Scentlok Multi-Panel Gaiter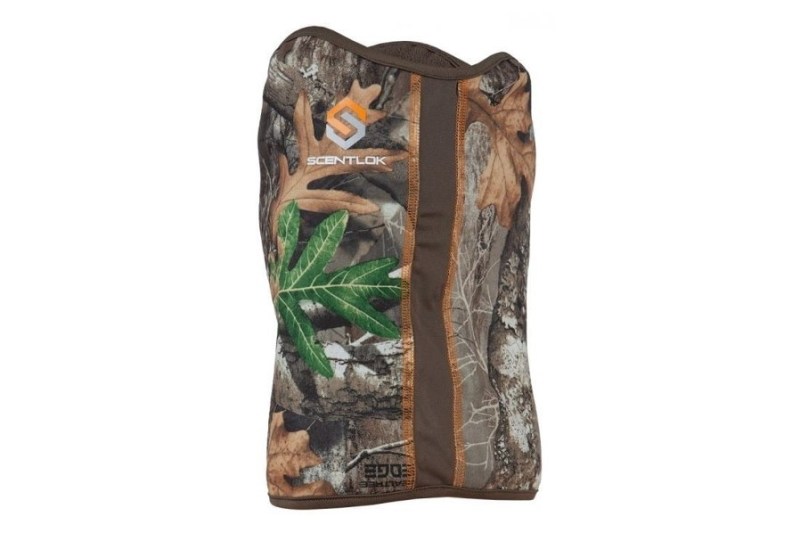 If you're an avid hunter looking for the ideal neck gaiter for your next outing, check out this high-tech example from the folks at Scentlok. We like the Multi-Panel Gaiter because it uses the same "Carbon Alloy" technology as Scentlok's popular line of hunting jackets, pants, and base layers. This odor-absorbing construction uses a layer of active carbon inside the fabric to absorb any odors coming from your breath or skin, giving you a leg up on game during a hunt.
Scentlok also designed this camouflage hunting gaiter with a three-panel design, each with its own tab for your nose. That means you can simply rotate the gaiter to a new tab each day to maintain maximum odor absorption. The Realtree Edge camo exterior also utilizes a DWR finish, which will help keep your gaiter from soaking in moisture during light rainfall or on foggy mornings.
Smartwool Merino 250 Reversible Neck Gaiter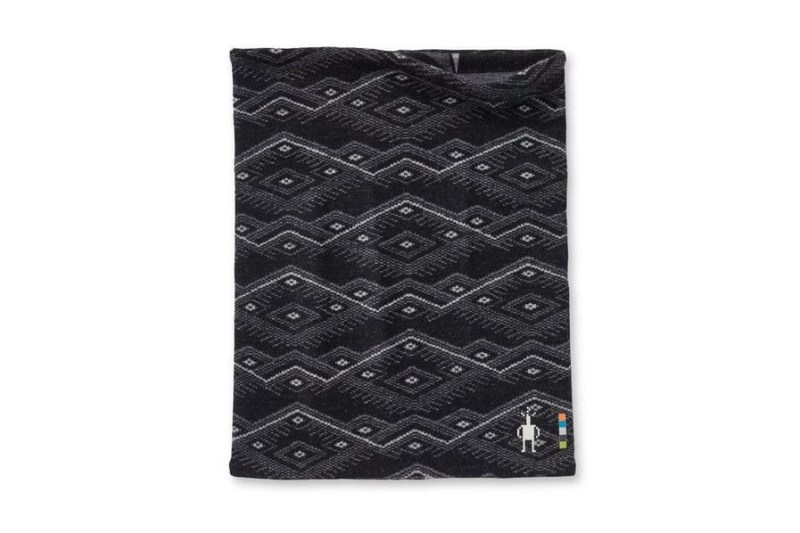 When it comes to performance outdoors fabrics, few are as versatile or capable as good ol' 100% natural merino wool. Smartwool is arguably the biggest name in merino, and we've been taking their base layers, beanies, jackets, and underwear out into the wilderness for years with fantastic results.
The Smartwool Reversible neck gaiter is an ideal outdoor companion. The 250-weight wool knit provides more warmth and insulation than Smartwool's 150 range fabric while maintaining the same moisture-wicking and breathability we love about merino. The reversible design also gets props for its double-layer/double-pattern design, which lets you turn the neck gaiter inside out to get a fresh piece of fabric and a new design to match.
Buff Original Multifunctional Headwear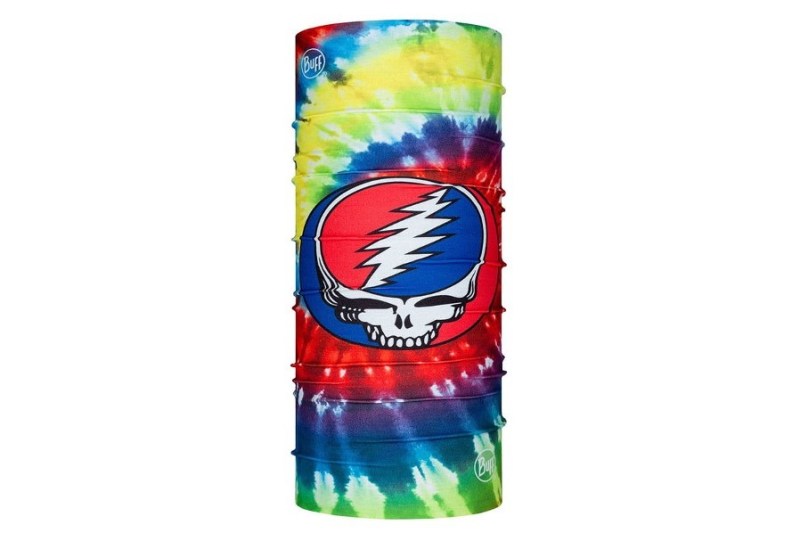 If you've ever heard a neck gaiter referred to by its "other" name, the neck buff, you can thank the folks at Buff. The Buff name has become synonymous with "tubular neckwear" because Buff literally invented the garment 30 years ago and has been making them ever since.
Their tech and design have come a long way, but the versatility of the garment has remained the same. The latest version uses a seamless construction made from 95% recycled performance microfiber, which provides UPF 50 sun protection, excellent breathability, and all-day comfort. Buff is always releasing new designs, but we couldn't help but notice its Grateful Dead licensed designs like the "space your face" tie-dye above or the classic "dancing bears" print you'll also find at the link below.
Editors' Recommendations