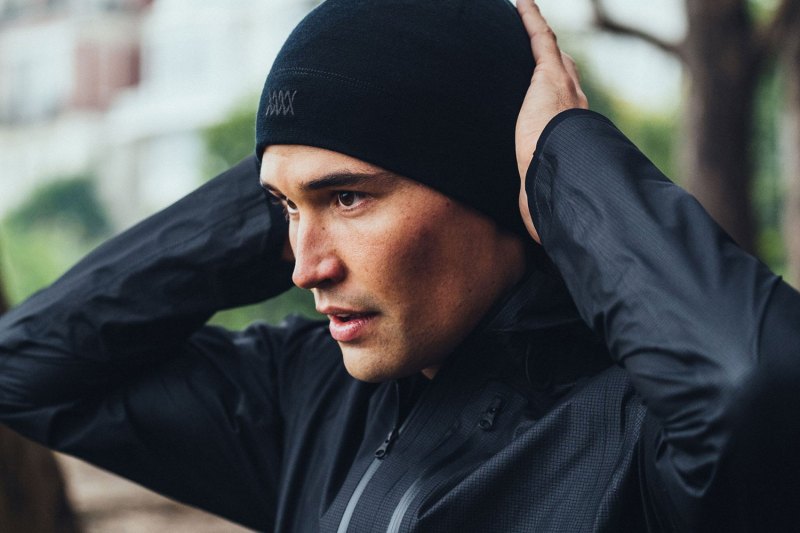 Like strong beer and Medieval swords, Merino wool has been a favorite of human beings since at least the Middle Ages. The Merino sheep's warm, fuzzy coats yield ultra-fine fibers that are softer than cashmere and smoother than silk. They're so soft because they are incredibly thin: A single Merino wool fiber measures less than 22 microns (a micron is a millionth of a meter), compared to the average human hair at 50 to 100 microns. That same structure guarantees breathability, natural moisture-wicking, thermo-regulation, and odor resistance — all of which make it a near-perfect fiber for performance clothing.
Another plus: The best Merino wool is now grown in Australia, using sustainable farming practices. The raw ingredients churning through each four-legged fuzzy factory are sunshine, fresh air, water, and grass. Each sheep produces new fleece every year, making Merino wool a completely renewable resource. The fiber also takes color beautifully, so it's a favorite choice for designers from a wide range of product categories. Here are just a few of our favorite pieces from the world's best Merino wool brands.
Meriwool Unisex Merino Wool Cuff Beanie Hat
What more could you ask from your favorite beanie? This one accomplishes job one: It looks really cool! Best of all, because it's breathable Merino you can wear it just about year-round. It's soft to the scalp and won't be itchy. Merino's natural wicking and odor resistance mean it's also great for a cold-weather run or ski. It's also easy to care for: Just toss it into the machine on cold, and lay it flat on a towel to dry.
Orvis Barbour Merino/Cashmere Tartan Scarf
A scarf sits right next to your neck and face. Naturally, you want it to be extra soft, and Merino wool delivers. We like the simple, timeless design of this one from Orvis. The tartan pattern works with nearly any outfit, from casual day hikes to morning commutes. Plus, the unique fabric blends all the best parts of Merino wool with cashmere, so it's performance-oriented and buttery soft.
Icebreaker Men's Merino Tech Lite II Short Sleeve Tee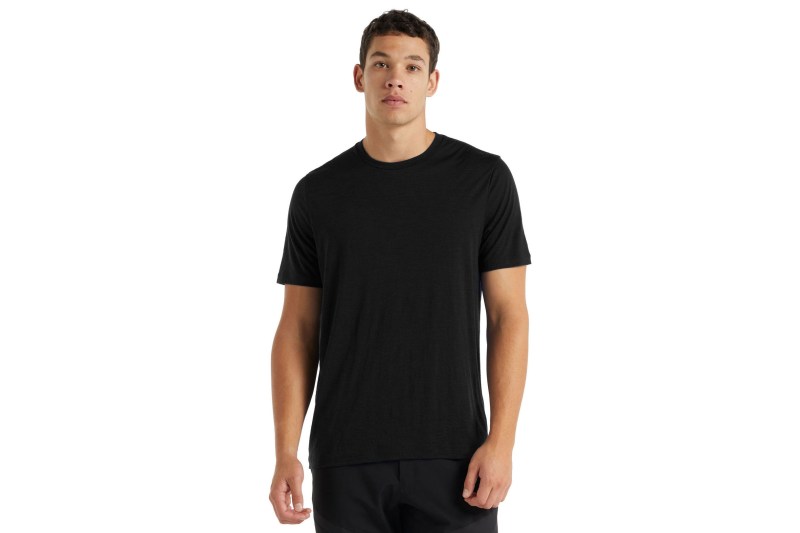 Classic cotton t-shirts are a wardrobe foundation, but they can start to look a little ragged before long. A Merino wool one, on the other hand, will look great for a long time, particularly if you take a few extra steps to care for it. What's great is that, with Merino's natural anti-odor capabilities, you can pack a few for a trip, air one out for a day, and wear it again without having to wash it. Icebreaker even has outdoor-inspired graphic tees if you're looking for a more casual look.
Woolly Clothing Men's Merino Wool Rugby Polo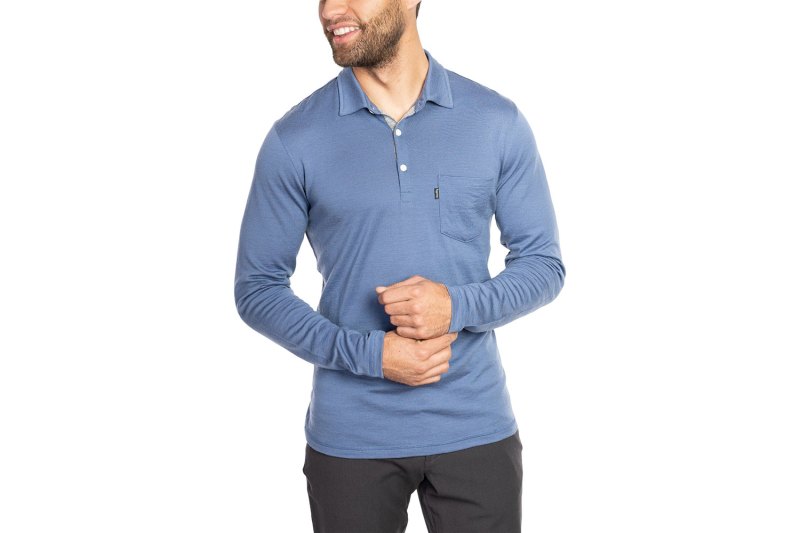 A fine-knit Merino polo shirt adds miles to your wardrobe. It's a classic, tasteful look that's easy to wear to the office or a nice dinner out, especially when paired with a sport coat in a coordinating pattern. Yet, it also offers practicality: The breathability and wicking make it super comfortable during days where you might be moving from winter's chill outside into an overly heated office space. This Rugby Polo from Woolly Clothing fits the bill perfectly.
Wool & Prince Denim Shirt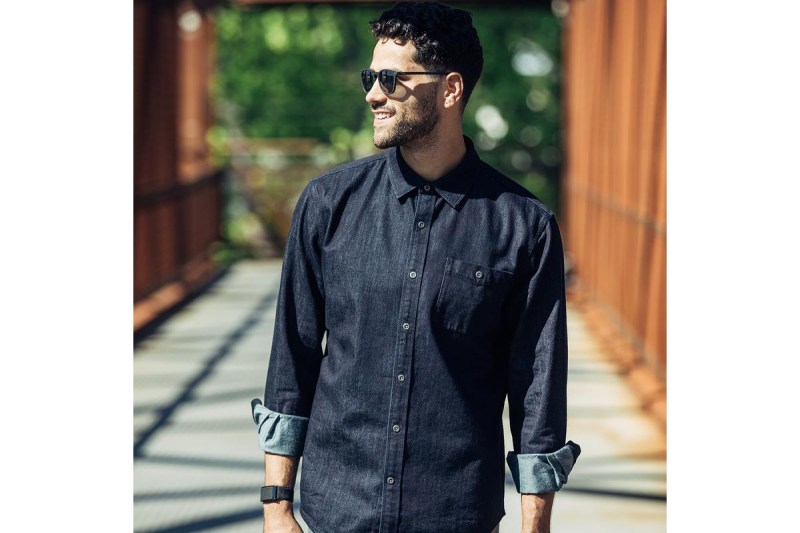 We're big fans of a perfect denim shirt around here. Wool & Prince has paired two of our favorite things — a great-looking denim shirt made from a Merino wool and cotton blend. It's stitched up in a classic, wear-anywhere style, with a slight Western nod with metal buttons. It's another wardrobe workhorse piece that looks great on its own, worn as a layer over a t-shirt, or with a great blazer.
Smartwool Men's Smartloft 60 Vest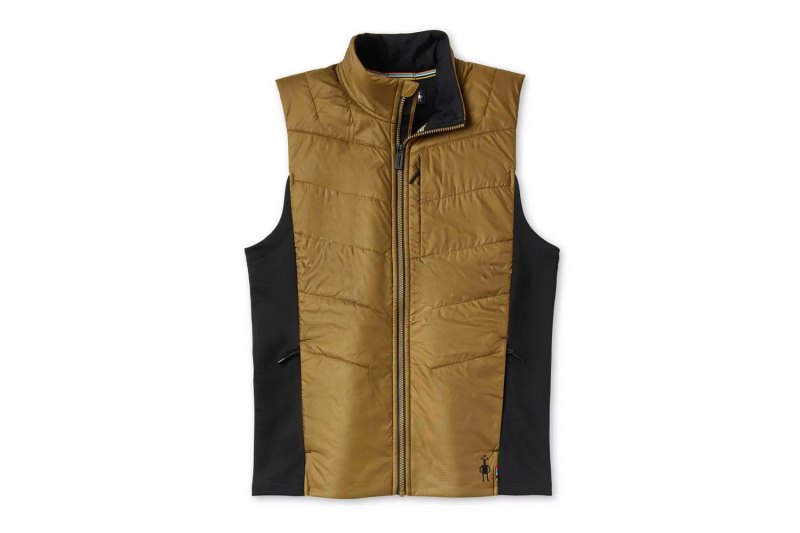 We love the versatility of a lightweight vest. Smartwool's Smartloft 60 Vest is an ideal mid-layer for everyday wear. It's light enough to toss in your day bag and forget about it until you need it. But, the mostly Merino wool construction keeps you warm on all but the coldest days, while a DWR Finish helps shed snow and rain from the fabric's surface. Two internal dump pockets, two zippered hand pockets, and a chest pocket (with a built-in media cord outlet) provide all the space you need for stashing your everyday carry.
Ibex Men's Woolies 2 Baselayer
Everything starts with a good base layer, and there's no base layer like Merino wool. For all the reasons listed above, it's hands-down the best fabric for next-to-skin warmth, comfort, and moisture-wicking. Ibex's all-new Woolies 2 Bottoms are designed as an everyday winter staple with a solid 240 gsm weight to keep you nice and toasty whether you're cold-weather hiking, biking, or skiing. Pair it with the matching top (available in half-zip or crew) to create the perfect neck-to-ankles base layer set.
Swiftwick Pursuit Seven Merino Wool Socks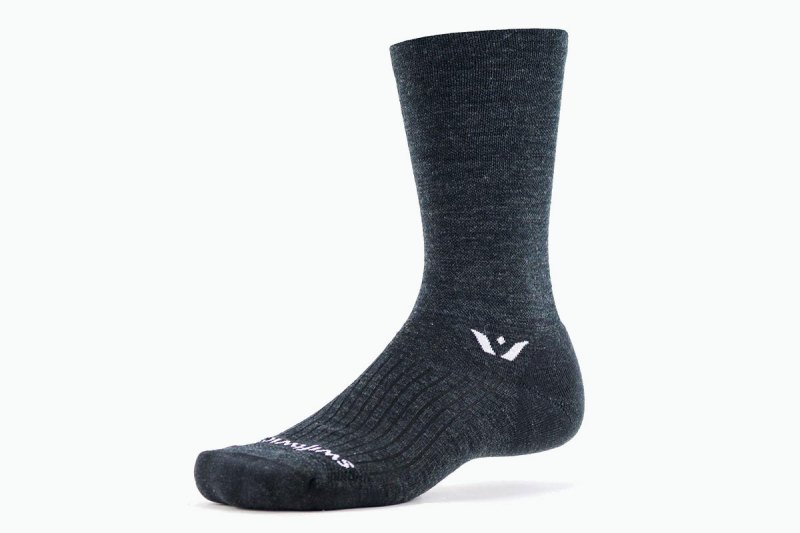 Where else could you use Merino's warming, wicking, and odor-fighting qualities? On your feet, of course! Swiftwick's Pursuit Seven Merino Wool Socks are ultra-warm in the winter (and cool in the summer), moisture-absorbing, and temperature-regulating. The fine-gauge wool ensures itch-free wear with all-day comfort. With a classic sock height (around mid-calf), they're ideal for everything from boardroom wear to post-work hikes.
Allbirds Men's Trail Runners SWT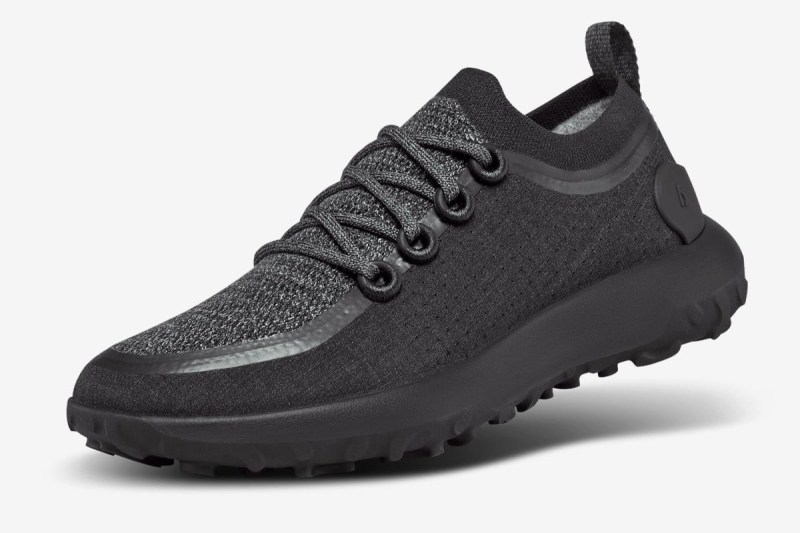 Yes, believe it or not, Merino wool is suitable for every piece of apparel, up to and including sneakers. Allbirds' Men's Trail Runners SWT offer all the support and durability you'll need for a quick run on the trail, but they're so good-looking they may just become your everyday shoe. They're made from sustainable materials, including a blend of our good ol' Merino, with all the benefits that implies, made up into a sturdy ripstop fabric.
Editors' Recommendations