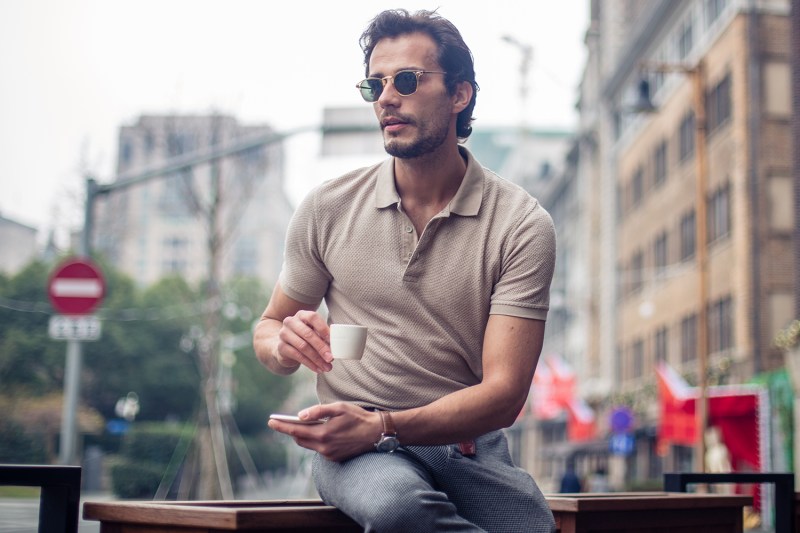 Although polos have been essential in men's clothing for decades, the design and functionality have changed quite a bit since their origins in the 1800s on — you guessed it — the polo fields. Nearly a century later, Jean René Lacoste reinvented the classic polo for the tennis court, entirely changing the game by creating a sophisticated sports look with a streamlined silhouette and shorter sleeves.
Almost as ubiquitous as a men's T-shirt, the polo has taken another alteration, slimmer in silhouette and varied fabrics — polos have entered both the high fashion and streetwear markets. Believe it or not, the polo shirt might just be one of the most versatile pieces in your wardrobe, able to be dressed up and paired with a pair of trousers for a more business casual look or worn with shorts and sneakers to hit the tennis courts.
The best polos for men will be able to do all of that while keeping you stylish and comfortable. Below, we rounded up the 15 best polos to add to your wardrobe this season.
Related Guides
Best for Adventuring: Filson Lightweight Pocket Polo
Made with fine Peruvian Tanguis cotton, this polo offers breathable comfort against the skin. The Pocket Polo is also pre-washed to control pilling and shrinkage, and its side-seam vents are reinforced with herringbone tape to retain its shape over time. Filson's got a good one here.
Best for Everday Wear: Devereux Monaco Polo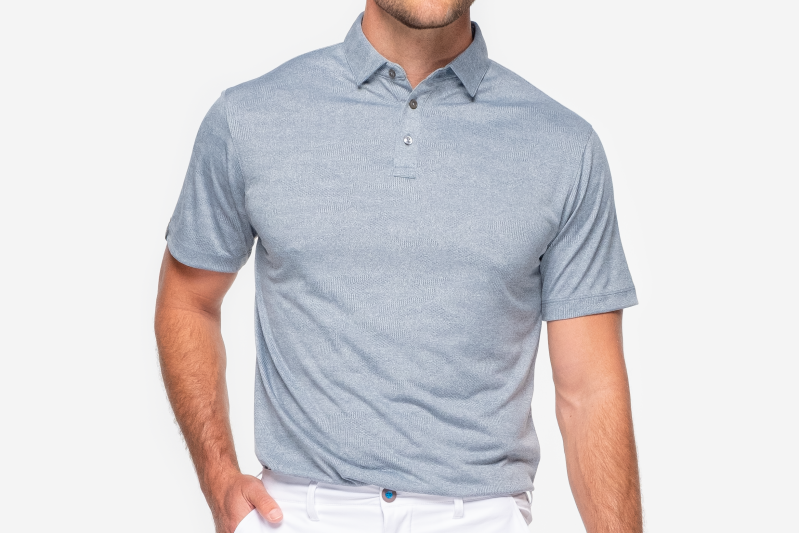 A buzzy athleisure upstart, Devereux makes some durable threads that will last for years to come, and this moisture-wicking polo is no exception.
Best for WFH: Lululemon Metal Vent Tech Polo 2.0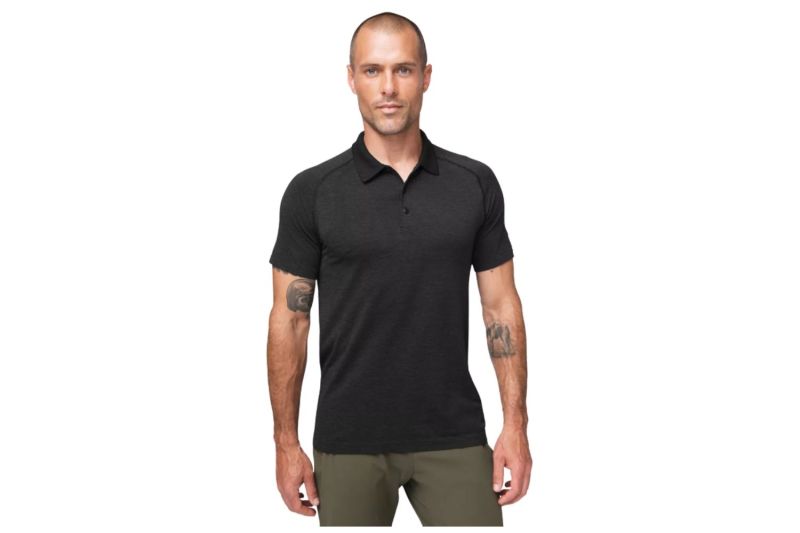 Lululemon is a purveyor of activewear that feels like a second skin, so it's no surprise that the brand's polos are equally comfortable.
Best for Moisture-Wicking: Rhone Delta Pique Polo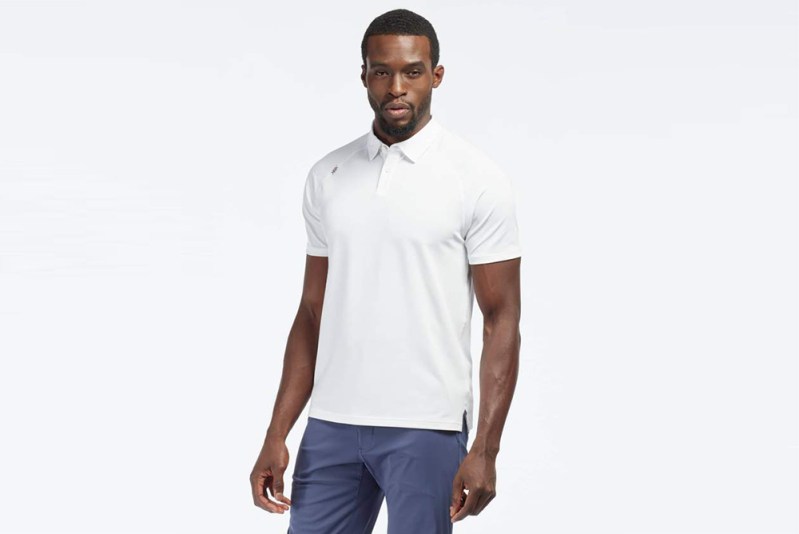 Just like their winning workout shirts, Rhone's polos provide plenty of utility, style, and comfort thanks to their proprietary fabric that's moisture-wicking and can keep your body from getting too hot or cool. We love a multitasker.
Best Sport-Inspired Polo: Lacoste Sport Breathable Anti-UV Piqué Polo
We can't do a roundup without including the OG of the modern polo shirt (aka tennis shirt). Lacoste updates its classic short-sleeved shirt in a lightweight polyester that looks great on and off the court.
Best White Polo: The Row Nahor Cotton-Piqué Polo Shirt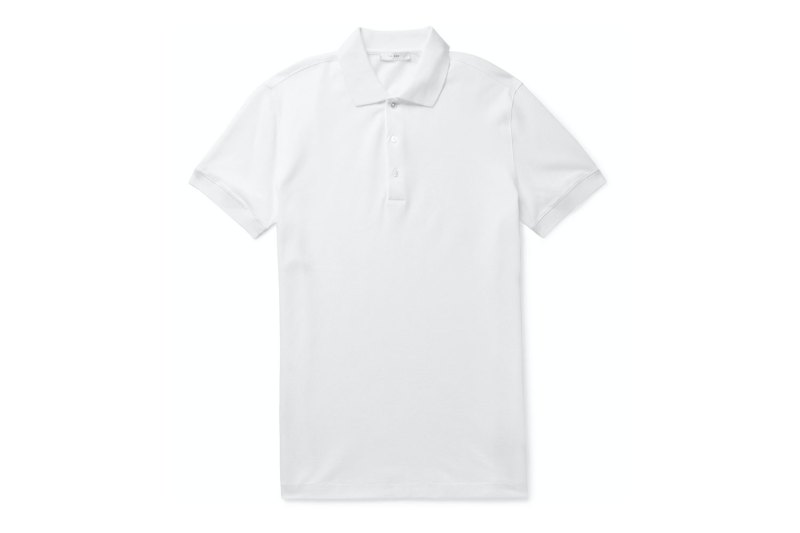 This timeless silhouette pairs well with khakis, shorts, or under a blazer. Costing as much as a plane ticket, it's a choose-your-own sartorial adventure.
Best Designer Polo: Saint Laurent Black and White Striped Polo
You don't have to be a rocker to work Saint Laurent's bold, striped polo.
Other Great Polos
Aether Knit Polo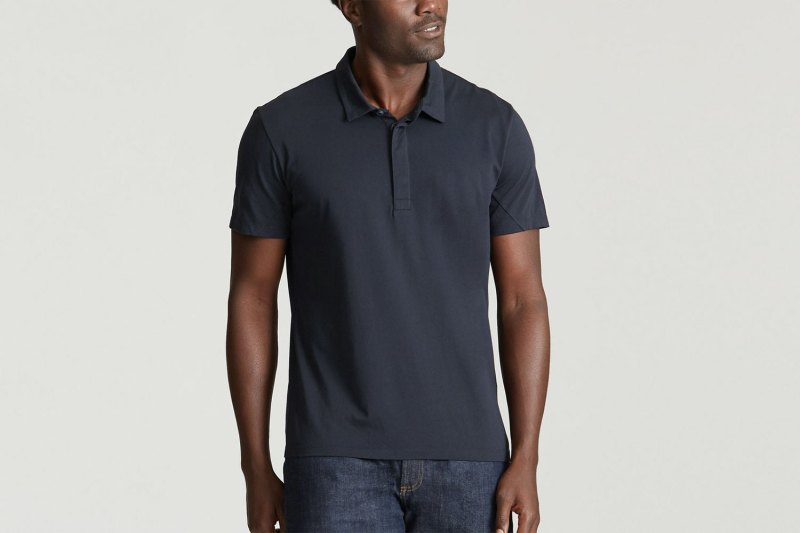 This is made with 100% Supima cotton, which means it's lighter and more durable than traditional cotton.
Mack Weldon Vesper Polo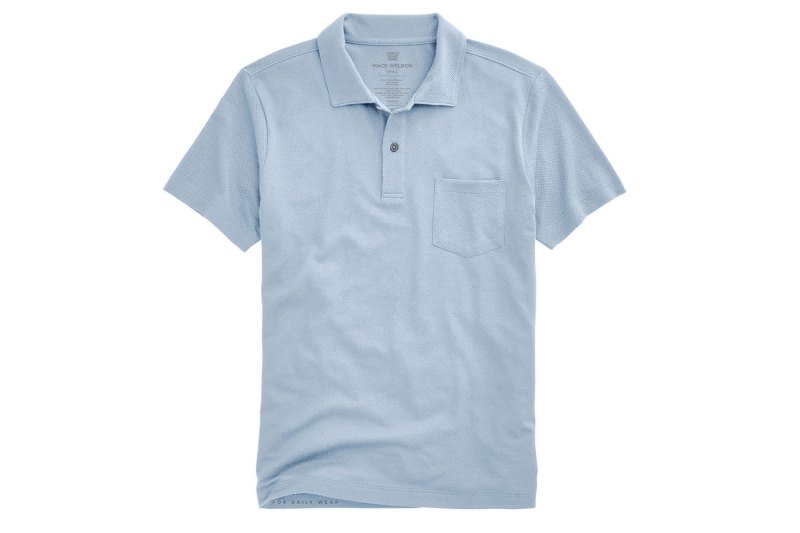 Featuring breathable fabric and a seemingly unflappable collar, there's a lot to like with Mack Weldon's shirt.
Cuts Polo Curve Hem
We've got plenty of love for Cuts, a new clothing brand that specializes in no-nonsense tops. This polo, which has a curved hem and a proprietary lightweight fabric, works well for formal and casual occasions.
Buck Mason Avalon Knit Polo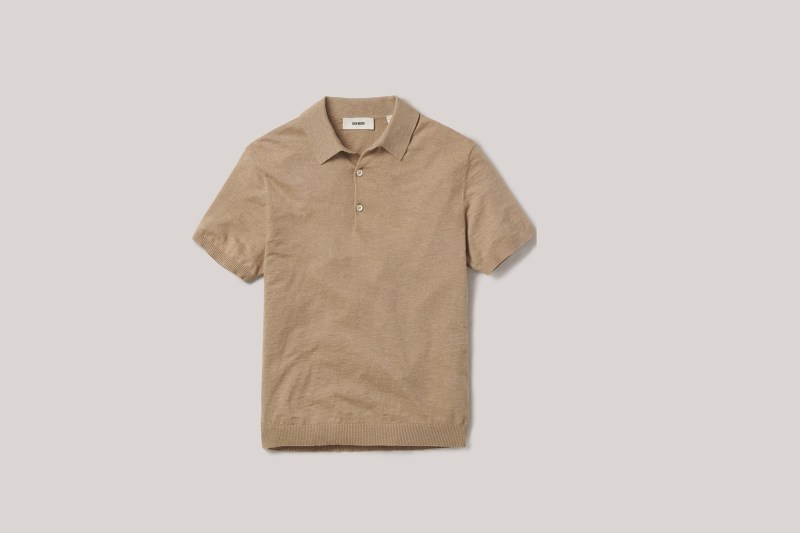 Made from a lightweight blend of cotton and linen, this sweater knit cotton-linen polo is breathable and cool to the touch for superior comfortability like no other.
Fabletics Men The Training Day Polo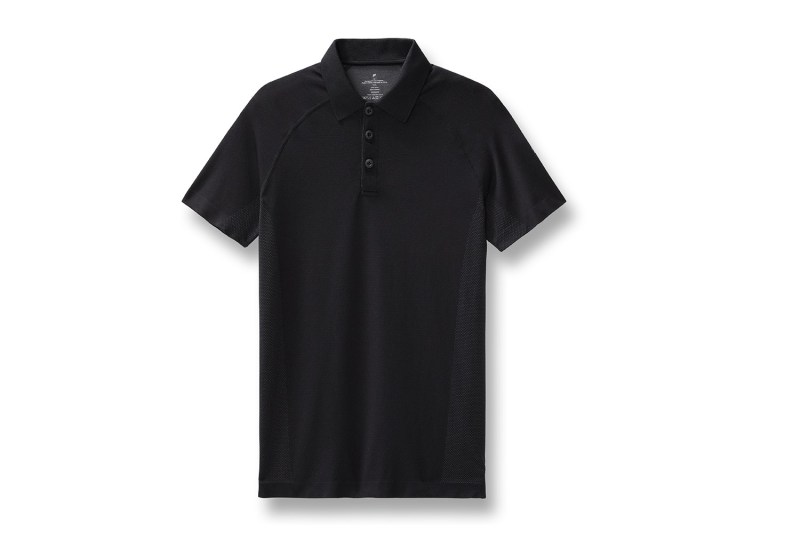 If you're looking for the perfect shirt for your active lifestyle or even just for weekends and everything in between, then the Training Day Polo is the best option for you. It is specifically designed with the perfect combination of high-fashion styles and cozy loungewear.
Guess Eli Washed Polo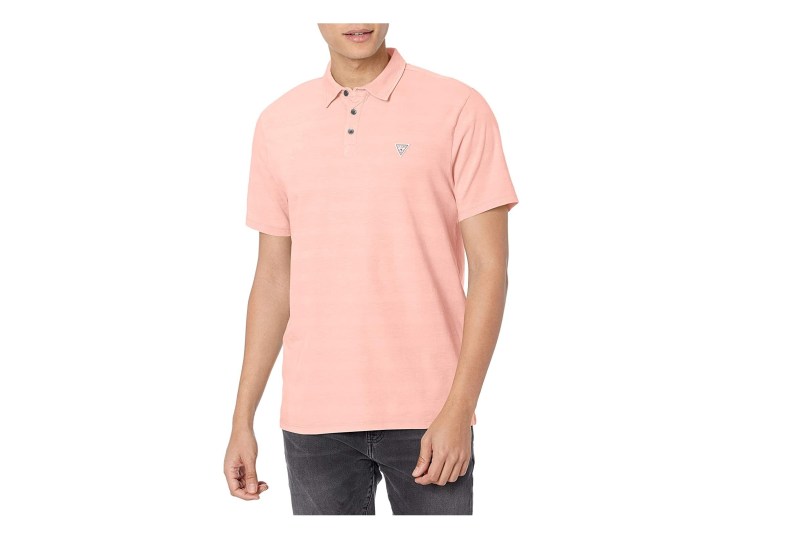 This short-sleeve polo boasts simplicity without compromising the lived-in look and feel because it was designed with a soft jersey fabrication and finished with a folded collar and logo patch detail.
Public Rec Go-To Polo
This polo features a relaxed and athletic fit. Its fabric is constructed to be moisture-wicking, wrinkle-resistant, and highly breathable, making this perfect as your go-to polo from the workday to weekends.
Bleusalt The Point Polo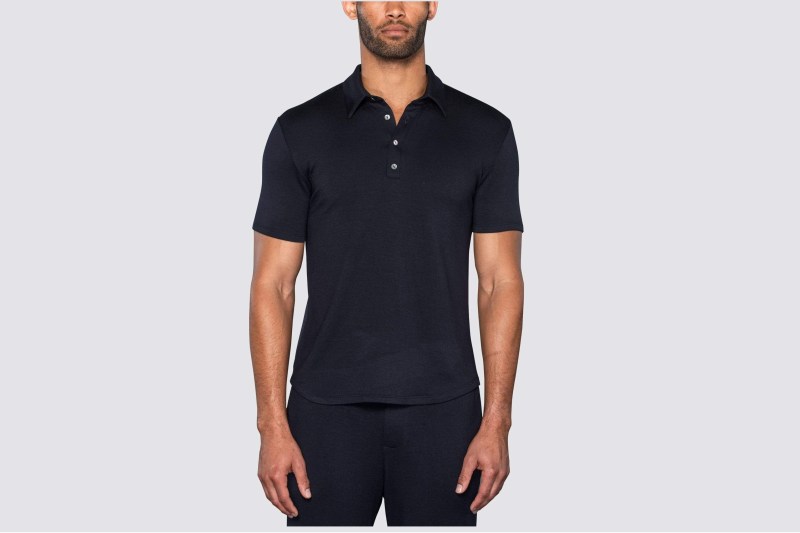 With its top-notch quality and design, this polo can be worn tucked, untucked, and with any pair of pants without losing its crispness, keeping you looking on point all day.
How a Polo Shirt Should Fit
Before you cop a polo, you need to make sure it fits correctly. A shirt that's too slim can make you look like a tightly packed sausage. You should be able to pinch about 2 inches of fabric around your sides. Like suit jackets, there should be no puckering at the shoulders of your polo, and the sleeves should fall on the lower half of your bicep. You have a bit more leeway with your hem, but ideally, it should end an inch or two below your waist.
Editors' Recommendations