The weather is changing. As the summer approaches and the sun begins cooking you on the sidewalks and in the parks, you will start to ditch the jeans and chinos in favor of shorts. There are dozens of options when you start to shop for new and better styles for your wardrobe. Whether you are looking for the longer golf shorts or the Magnum P.I. length thigh displayers, we have a collection of the best shorts for men.
The collection offers a range of inseams, but they all sit above the knee, which is a good rule to follow. Today's best men's shorts are slim but not constricting, thanks to lightweight and flexible materials. So don't be afraid to show off more skin this year. Just be careful to avoid uncomfortable burns by applying extra sunscreen; remember, your legs haven't seen the sun for months.
Chubbies The Armadas Shorts
Chubbies didn't invent short-shorts, but they kept the trend alive for years. If you wanted an inseam shorter than 9 inches before 2015, Chubbies were your best bet. They still make some of the most stylish and comfortable shorts around, with inseams ranging from 4 to 7 inches.
Chubbies The Armadas Shorts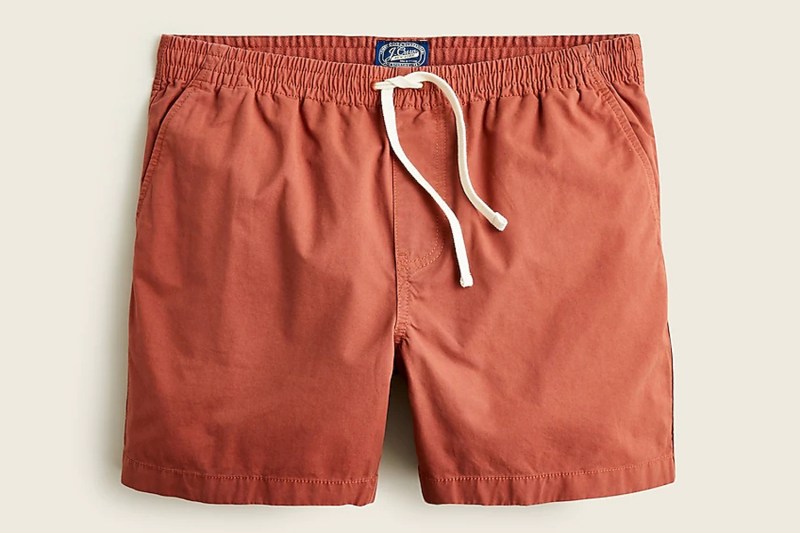 J.Crew Dock Shorts
J.Crew offers vintage preppy style with heritage to back it up. Drawstring chino shorts are definitively as 1980s preppy as it gets. Bonus points if you get them in Nantucket Red. Then all you'll need is a navy polo, boat shoes, and a pair of club masters.
Faherty All Day Shorts
Faherty is the eponymous brand of two brothers who grew up surfing at the Jersey shore. They designed their signature All Day Shorts to meet the needs of a long day at the beach that melts casually into a long night at the beach with no time or need to change your shorts. They're comfortable enough to lounge in, functional enough to surf in, and stylish enough to dress up.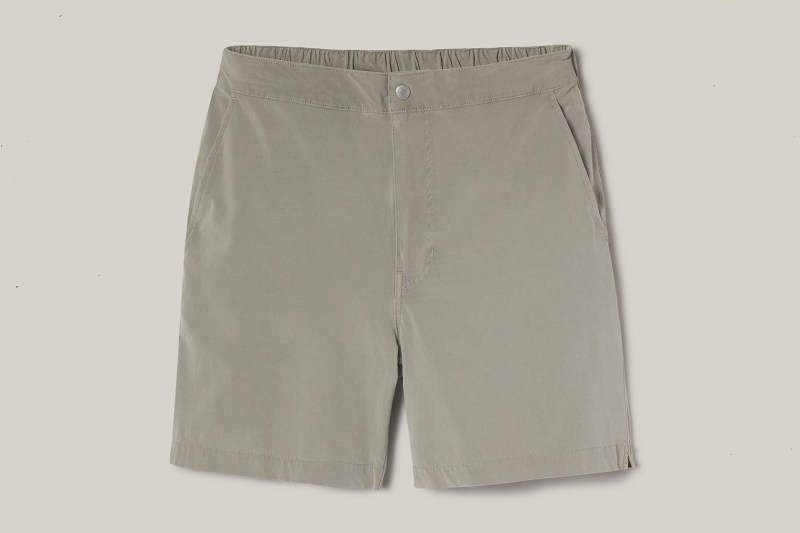 Buck Mason 6-Inch Deck Shorts
These quick-drying shorts by Buck Mason are cut from blended cotton with four-way stretch with a 6-inch inseam that's perfect no matter what the weather is. These shorts have an elastic waist, a drawstring, and a drainage hole in the back pocket for those times you just need to jump in the lake.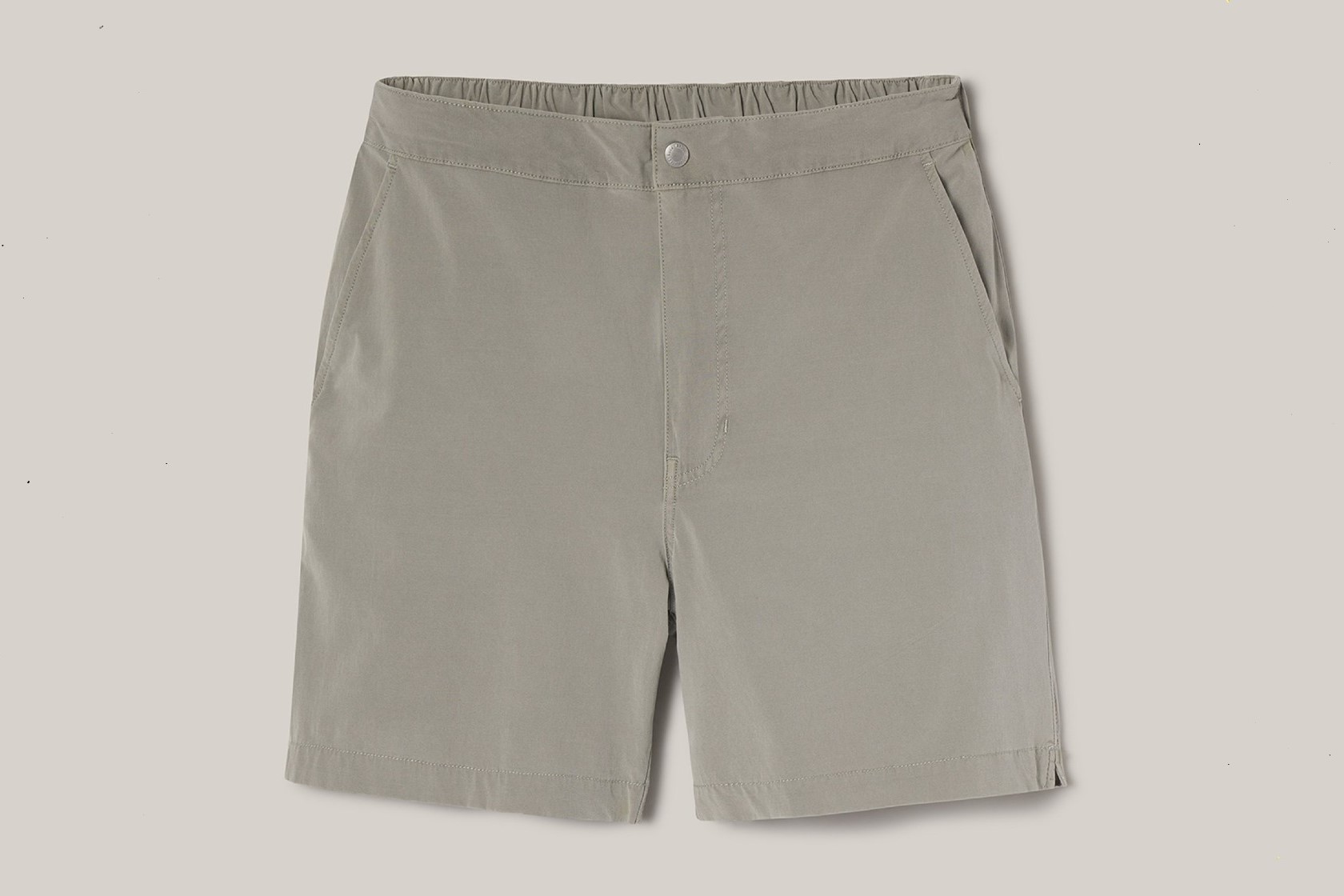 Buck Mason 6-Inch Deck Shorts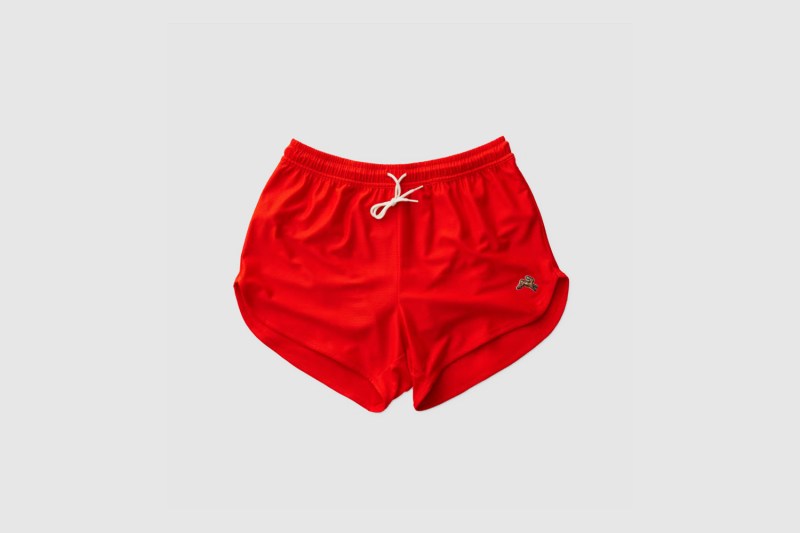 Tracksmith Van Cortlandt Mesh Shorts
Tracksmith is known for its running shorts, but these mesh shorts are great at setting up that classic varsity-prep styling found on university campuses in the 1960s. These antimicrobial shorts are lightweight, hit the sweet spot in inseam length, and are stitched together in three different panels for added comfort. You have worked hard building those legs in the gym all winter. Now it is time to show them off.
Tracksmith Van Cortlandt Mesh Shorts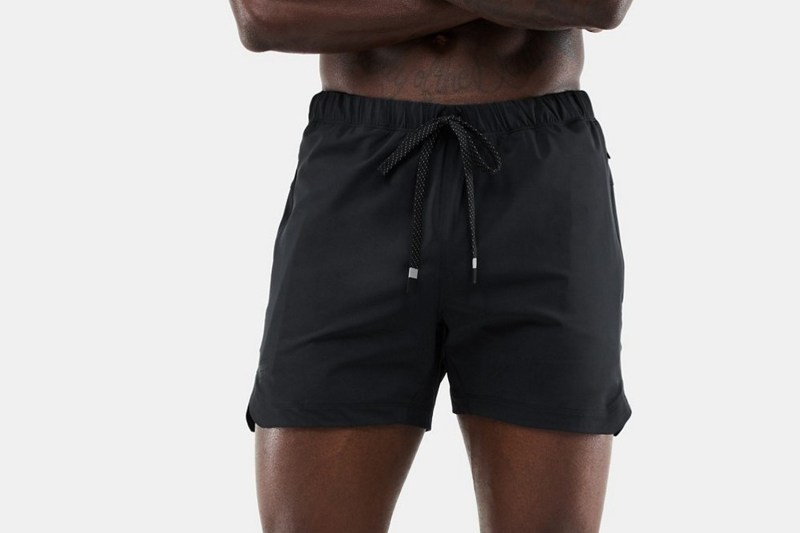 Fabletics The One Short
These are some of the most versatile shorts. The One Short allows you to train, swim, and live your best life because of the lightweight material. Fabletics has created a streamlined fit that is quick to dry and has anti-stink technology. Whether you are out for a run or at the gym, the built-in secure zippered pocket will hold your keys, so you don't drop them on the running path or accidentally leave them next to a machine.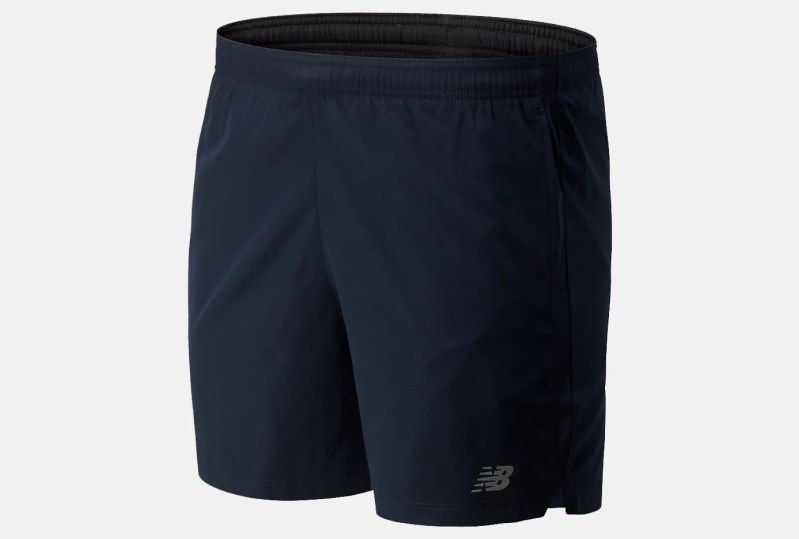 New Balance Accelerate 5-Inch Shorts
Runners love 5-inch inseams because there's less restriction of movement. Running is inherently minimalistic, requiring hardly any gear. These New Balance shorts serve their purpose well, and they do simple style well, too.
New Balance Accelerate 5-Inch Shorts
Vuori Kore Short
The Vuori Kore short is an excellent classic athletic fit short that falls just around the knee. They are available in a variety of colors, all with moisture-wicking anti-odor material. We don't technically recommend going commando, but if you must, you can because of the breathable boxer brief liner. With these kinds of colors available, there are dozens of style options to pair with your wardrobe.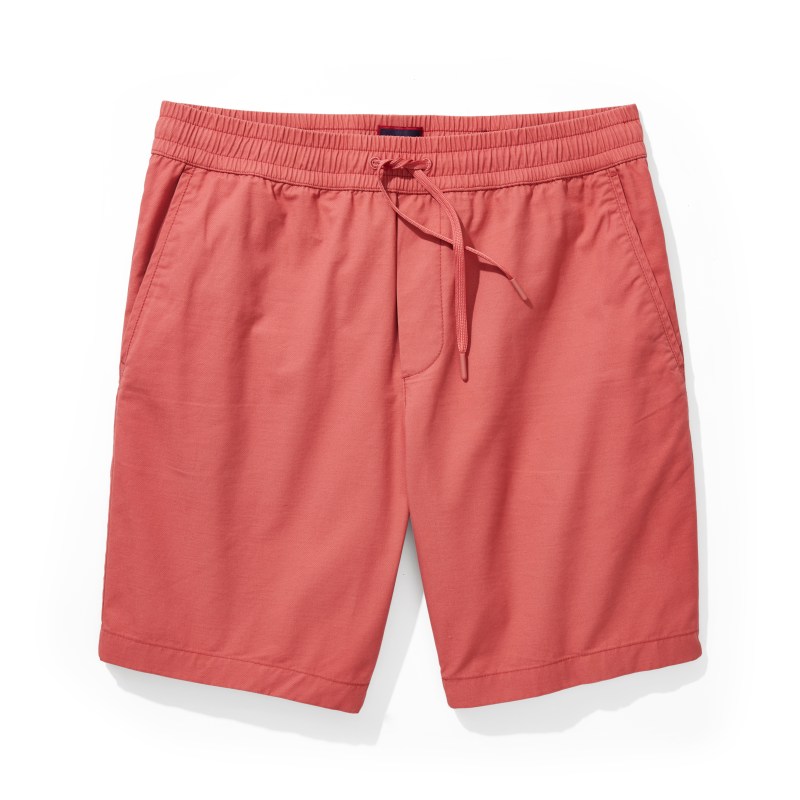 UNTUCKit x David Hart Montauk Drawstring Short
Very few people in the public eye made the nautical look as cool as John F. Kennedy. And nothing screams JFK coolness like a trip to Montauk, the coastal end of Long Island. If you want to emulate the coolness of New York's favorite nautical Commander-in-chief, then grab yourself these David Hart-designed drawstring shorts from UNTUCKit.
UNTUCKit x David Hart Montauk Drawstring Short
Travis Mathew Beck Short
When you want to find yourself some comfortable clothes that are as equally fashionable as they are functional, golf apparel companies are a hidden gem. Travis Mathew is one of the tops in the game, and these Beck shorts are going to be one of your favorite and most comfortable thanks to their 4-way stretch fabric.

Frequently Asked Questions
What Do You Wear with Athletic Wear?
When wearing athletic or athleisure clothing, keep in mind the activity you will be doing. Your main running or workout attire should include a well-fitting shirt, shorts, socks, and appropriate trainers or sneakers.
When choosing a running shirt, you have several options. You can wear a short-sleeved shirt with moisture-wicking material for quick drying; you can wear loose-fitting tank tops or loose-fitting athletic t-shirts. You should wear a pair of synthetic socks or something like Merino wool to help absorb sweat. Cotton socks are typically reserved for light workouts. Your shoes should have a proper toe fit of about a thumb's width of space between your toe and shoe. Your foot arch and heel should feel snug and tight enough.
What Do You Wear with Casual Shorts?
Depending on the shorts, you can wear a long-sleeved button-down or a short-sleeve shirt, a polo shirt, and even some t-shirts will work. No matter what type of top you go with, you must ensure the shirt fits well and is an appropriate length.
Regarding footwear and men's shorts, you should stick with boat shoes, loafers, sandals, flip-flops, and even leather, suede, or canvas sneakers. Try to avoid wearing your tennis shoes with your casual shorts; those should be reserved for running or workouts.
Shorts are arguably the most essential item for your summer wardrobe. You can choose longer shorts, shorter shorts, bright colors, dark colors, or anything in between. But no matter what, you can simply use this list to ensure you are always stylish, even while staying cool.
Editors' Recommendations