As the temperatures begin to rise, there is one thing all men are aware of when it comes to wearing clothing. We've all been down that road before; dealing with an annoying (and embarrassing) case of the swamp crotch, which is mostly caused by excess heat, eating too many processed foods, and drinking too much caffeine or alcohol. Of course, there are people with hyperhidrosis — overactive sweat glands — but for most of us, it's as simple as scorching temperatures, we're wearing too many layers, and possibly, the after-effects of finishing a grueling workout.
The problem is, just as bacteria and fungus grow in your underarms and contribute to odor, they can also grow down south, making things smell and itch. Luckily, we have solutions for you! Below, we round up some of our favorite ways to help you get fresh balls, from powder to long-lasting deodorant and shaving cream. Even better, most of these products work just as well for the rest of your body, too.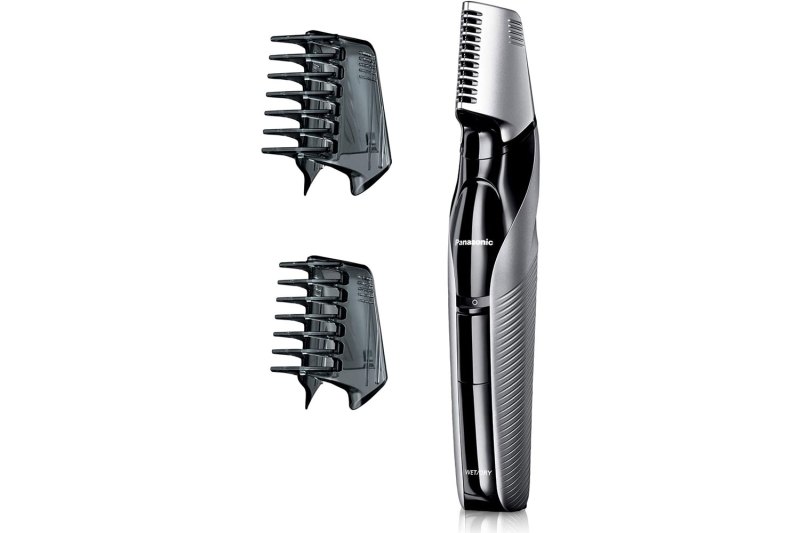 Panasonic Cordless Electric Body Groomer for Men ER-GK60-S
One way to keep the swamp under control is with regular manscaping. While there are plenty of novelty trimmers marketed for your groin area, our favorite has to be Panasonic's body groomer, which easily mows through the curves and crevices of your... um... nether regions with ease and without any nicks. This handy device also includes two attachments to adjust your desired hair length, and it works just as effectively in trimming other body hair. We love a good multitasker.
Panasonic Cordless Electric Body Groomer for Men ER-GK60-S
Manscaped Crop Preserver Ball Deodorant
If you want the best protection for men's grooming below the beltline, it's never a bad bet to go with a brand that has the sole purpose of grooming men's sensitive areas. The ball deodorant features the soothing aloe vera plant and it's a quick-absorbing formula that gives you the ultimate comfort down there all day long. The perfect deodorizer and moisturizer combo.
Manscaped Crop Preserver Ball Deodorant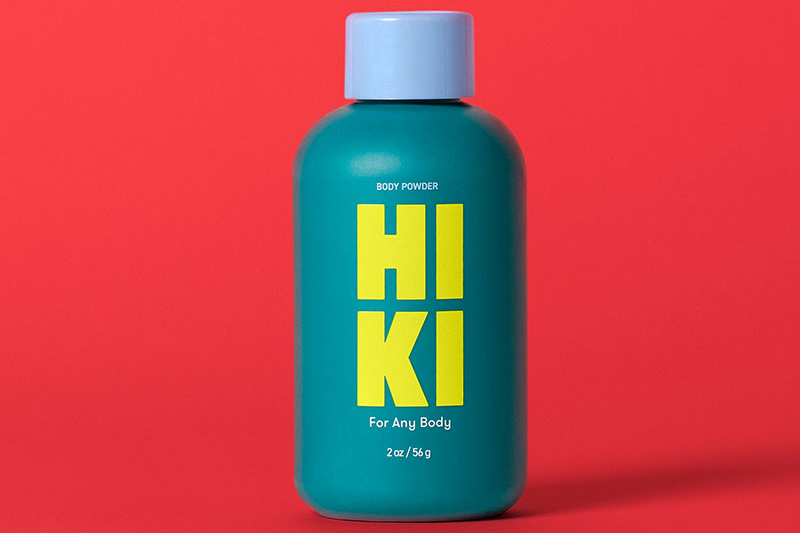 Hiki Body Powder
Much has been said about the possible side effects of talc, which is often found in countless body powders. Enter Hiki, a clean sweat line that we can't stop giving awards to. The brand's body powder is not only talc-free but also contains natural ingredients like corn starch silica to easily absorb excess moisture. Plus, it doesn't leave a white cast after you rub it in.
Jack Black Turbo Wash
When choosing a body wash, it's best to go with something that's going to cleanse without overly drying sensitive skin areas, especially when it comes to cleaning up downstairs. The Turbo Wash from Jack Black is the perfect option that features eucalyptus, juniper berry, and rosemary, leaving you feeling fresh and clean.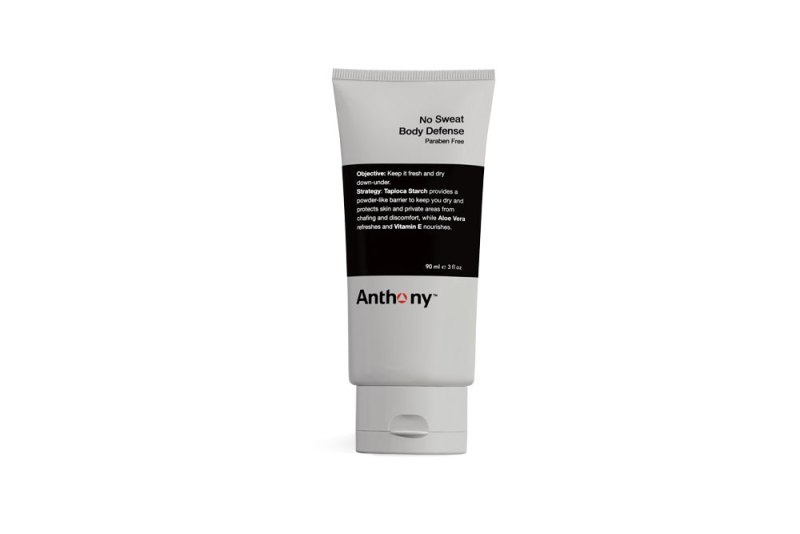 Anthony No Sweat Body Defense
Anthony takes a no-nonsense, prescriptive approach to skincare, and in this case, tapioca starch is incorporated for a powder-like barrier to keep skin and private parts dry and cushioned from discomfort. It also features refreshing aloe vera and nourishing vitamin E. The product starts off as a cream, then it dries to a powder to keep your area dry all day long.
Anthony No Sweat Body Defense
Lululemon Always in Motion Boxer
The best defense against discomfort downstairs is by making sure you invest in some high-quality briefs. The Always in Motion Boxer from Lululemon is the perfect choice featuring an ergonomic design with lightweight and breathable fabric, making sure no matter how much you move, this pair can keep up.
Lululemon Always in Motion Boxer
Regardless if the temperatures are sweltering during midsummer or it is the middle of winter, having the proper grooming products and underwear can help you avoid swamp crotch. Our list has everything to help you stay dry and comfortable downstairs, all day and year round.
Editors' Recommendations