For the longest time, there had always been the debate of whether a man was a boxer guy or more of a fan of briefs. Then came boxer briefs, and we finally had an option that fit the best of both worlds. Boxer briefs afford the luxury of a non-restraining fit while also providing additional support in areas where you want it. When picking the right boxer briefs a good number solely look first to comfort and material, which definitely is essential when purchasing a new pair of underwear, but nowadays you don't have to sacrifice style, either. Fortunately, we've found some of the best boxer briefs for men in 2023, with all selections from our favorite clothing brands which guarantee maximum all-day comfort, especially once the temperatures begin to rise during the middle of summer.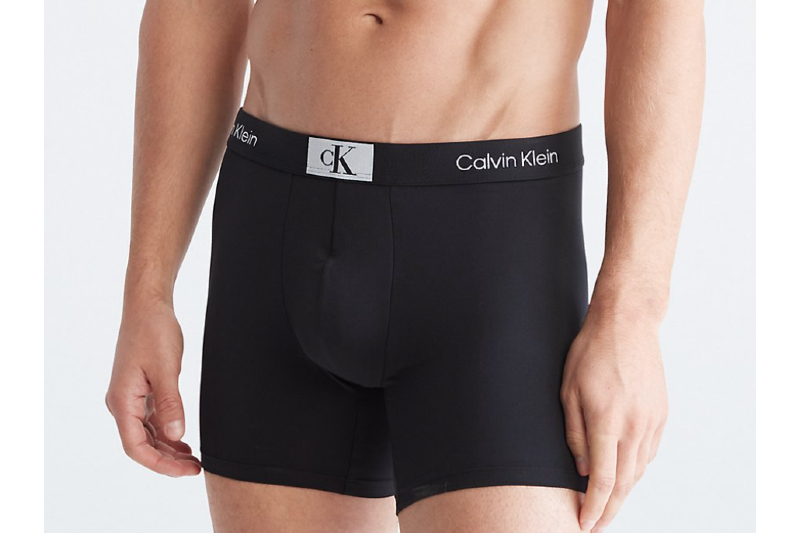 Calvin Klein 1996 Micro Boxer Brief
It only seems fitting to start off any underwear or boxer brief list by featuring the brand that re-defined the category with its advertising campaigns during the 80s, and more importantly, its iconic ads of the 90s. That brand is none other than Calvin Klein (namely the "Marky" Mark Wahlberg ad). Their throwback to that era, this version titled the 1996 micro boxer brief brings homage back to the glory of those years with a just as fitting and comfy pair, today.
Calvin Klein 1996 Micro Boxer Brief
UnderAmour Charged Cotton Boxerjock
If you're constantly active (or prone to excessive sweating) these are the boxer briefs for you. Crafted with quick-dry ChargedCotton, this material mimics the silky feel of natural cotton while providing you with more stretch. These guys also keep everything fresh thanks to its quick-dry technology.
UnderAmour Charged Cotton Boxerjock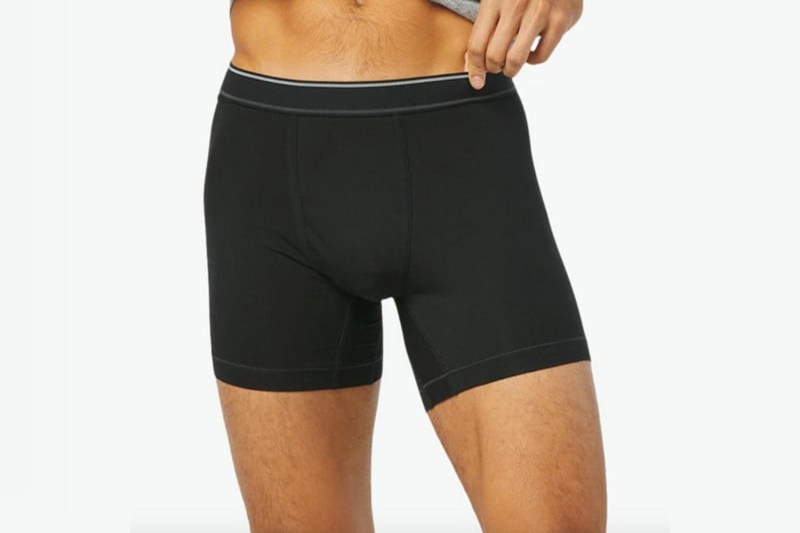 BOMBAS Men's Cotton Modal Boxer Brief
Bombas is known for its super comfortable t-shirts and socks, but now the brand is completely taking over your dresser by introducing its new boxer briefs collection. These premium boxer briefs are made with cotton modal for airy and breathable wear.
BOMBAS Men's Cotton Modal Boxer Brief
Dickies Boxer Briefs
If you're looking for a simple go-to boxer brief, that is also reasonably affordable -- look no further than Dickies. Not only do these boxer briefs keep the fellas cool, but the stretch material will also keep you comfortable on days end.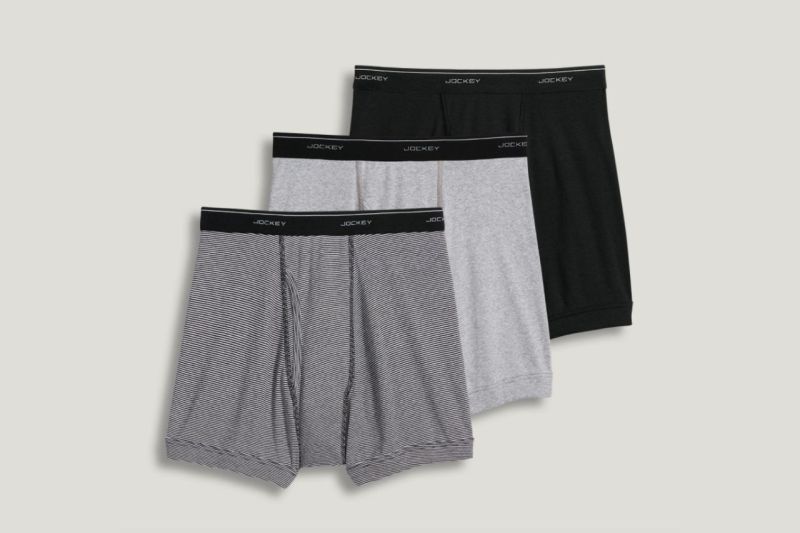 Jockey Classic Boxer Briefs
Jockey's boxer briefs are another great everyday option. With stay-dry technology, these briefs are a great staple for a multitude of occasions. What's more, the brand's StayNew technology keeps this everyday essential looking brand new after every wash.
Jockey Classic Boxer Briefs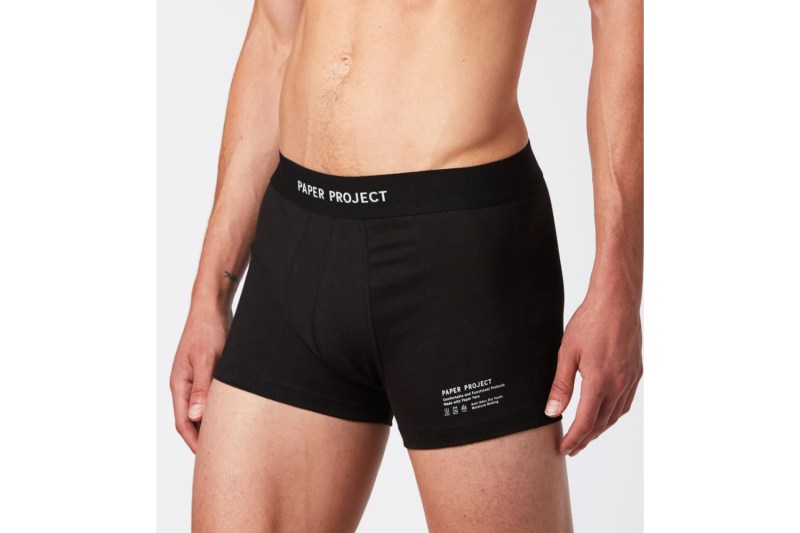 Paper Projects NY Mint Extract Boxer Brief Black
Made out of paper and rayon yarn (yes you heard me right, these boxer briefs are knitted out of paper!) These boxer briefs provide a smooth fabric that feels extremely soft on the skin and also reduce odor and offer antibacterial protection. These boxer briefs are a great get!
Paper Projects NY Mint Extract Boxer Brief Black
Manscaped Performance Boxer Briefs
Don't settle for boxer briefs that only offer the bare minimum. Frankly, you deserve men's underwear that provides the right balance of comfort and functionality, like the Manscaped Performance Boxer Briefs. These boxer briefs are engineered to reduce chafing and the dreaded swamp crotch and cool off high-friction areas, making them your go-to underwear for your next Zoom call or marathon.
Manscaped Performance Boxer Briefs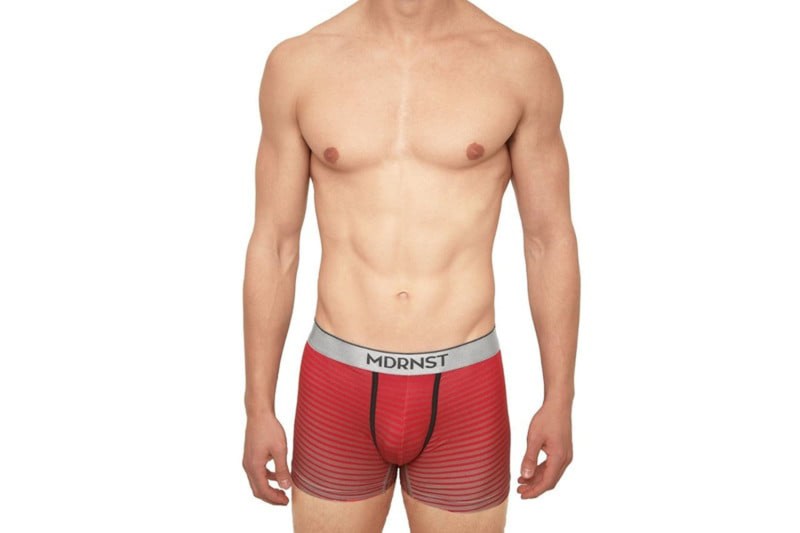 MDRNST Ombré Stripe Boxer Brief
Recently launched Mdrnst is designed by the team behind the Gravity Blanket in collaboration with famed menswear designer and artist-illustrator Ron Chereskin. These briefs are 1.5 inches shorter than a standard boxer brief, which prevents "bunching up" while wearing but are designed longer than a standard brief which tends to ride up. The pouch is designed to be roomy but also to offer support with a delicately extended inseam, further adding a level of comfort.
MDRNST Ombré Stripe Boxer Brief
From Calvin Klein to Dickie's, our list of the best men's boxer briefs of 2023 has all your favorite brands covered, as they will surely have you covered as well.
Editors' Recommendations