It's never too early to start planning out gift ideas for your loved ones (or yourself, no judgment here). Finding the perfect gift can be a struggle no matter who you're shopping for, but if you want to stand out, you can't go wrong with a skincare set.
Regardless if you're shopping for a skincare expert or someone new to the world of skincare, there are many exciting sets out there that they will surely love and appreciate. We rounded up some of our favorite skincare sets that range from luxurious to body care to travel essentials. We're sure you'll find the right gift set here.
Port Products Daily Essentials Kit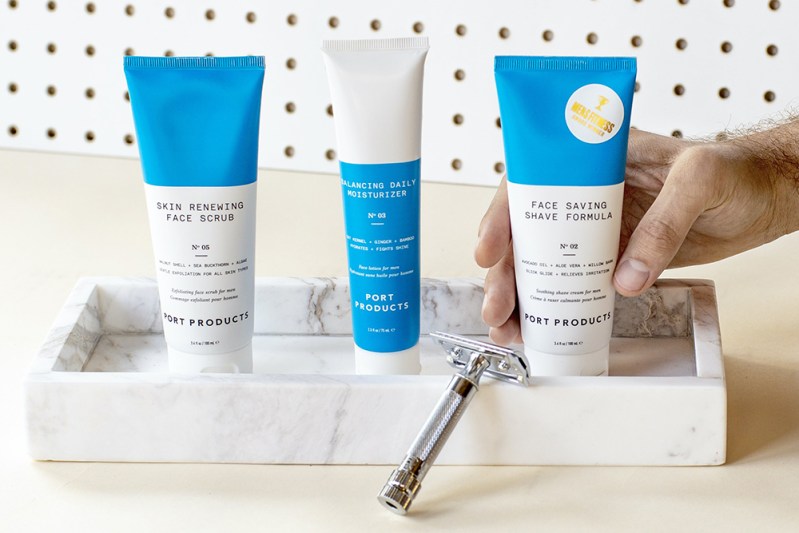 We're simply over the moon with Port Products, a clean, highly effective grooming line that prioritizes clean and effective ingredients. This starter kit consists of a face scrub, moisturizer, and shave gel and is everything you need to take care of your mug this fall.
Glossier The Super Pack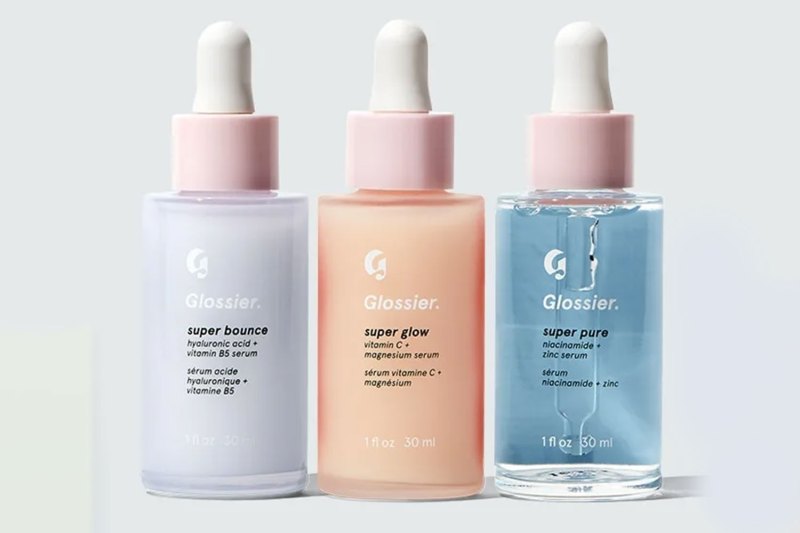 No matter if your giftee is new to skincare or a connoisseur, more than likely they have heard of glossier — and how amazing its serums are! The gift set saves you 22% compared to if you were to buy each one separately!
Aesop Departure Kit
The departure kit from Aesop is a selection of classics to help maintain "impeccable" skin and oral care while traveling. With this bundle, you'll have seven travel-sized products, including toothpaste, mouthwash, and hand cream.
Typology Best Sellers Trio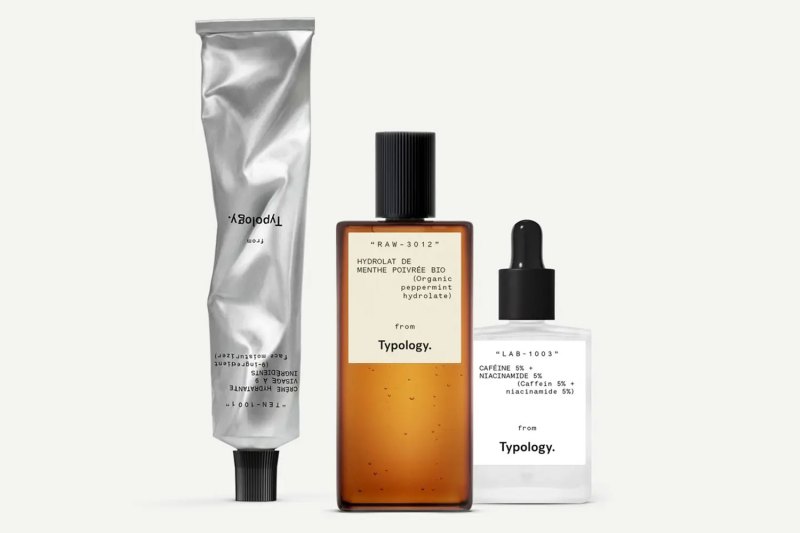 Whoever on your list receives this gift set with thank you right away. Helping to restore skin's radiant glow drained by the cold weather, they'll be sure to start using this one immediately.
Jaxon Lane Deluxe Skincare Set
Beloved by celebrities like Nick Jonas and Justin Theroux, you can now add to your … I mean your giftee's … skincare cabinet.
Necessaire The Body Kit
People tend to forget body exfoliating and moisturizing when talking about skincare, so this kit is the perfect opportunity to remind them!
Jack Black The Grand Tour Collection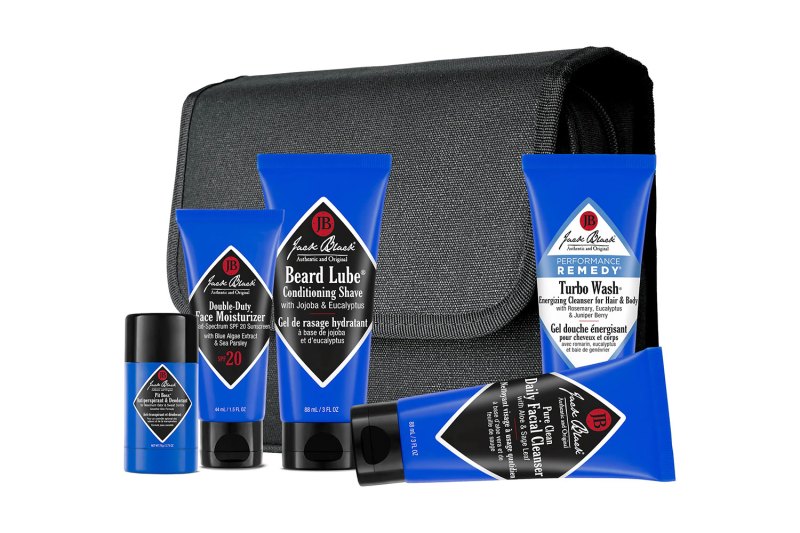 The OG men's skincare line packed all of its fan faves into one skincare kit at a great discount, making it more affordable than buying individually. How could we not?
Asystem Performance Skincare
Asystem's Performance Skincare kit is powered by clinically proven ingredients to cleanse, hydrate, and protect the skin to ensure a youthful and healthy glow. This all-in-one skincare regimen will supercharge the skin.
Peter Thomas Roth Made To Mask 4-Piece Mask Kit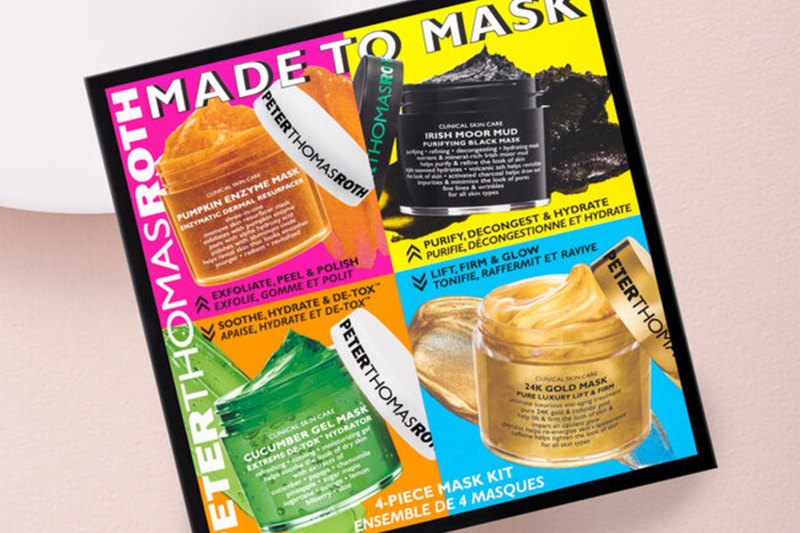 This new four-piece mask kit is perfect for multi-masking and has everything you need to help exfoliate, purify, soothe, and firm the look of skin.
La Roche-Posay Effaclar Dermatological Acne Treatment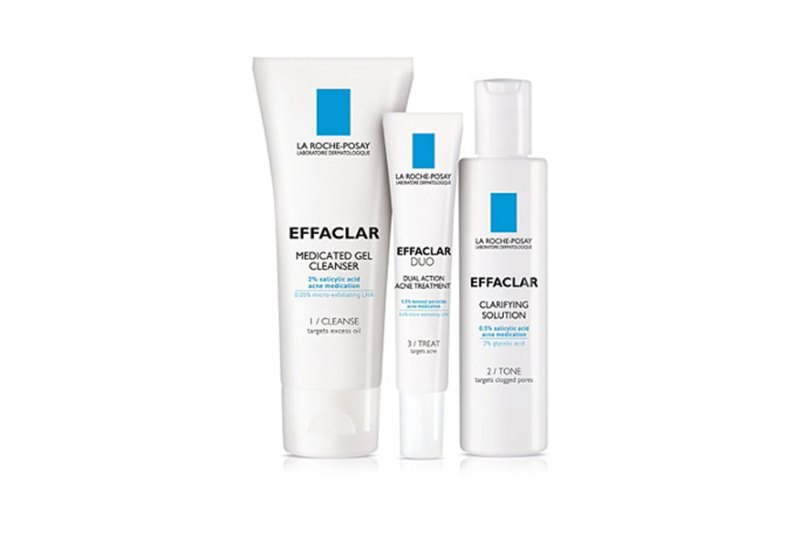 French skincare brand La Roche-Posay targets acne on the spot with this three-step treatment. It's the best gift for anyone who struggles with trying to get a handle on hyper-sensitive skin.
Dermalogica Discover Healthy Skin Kit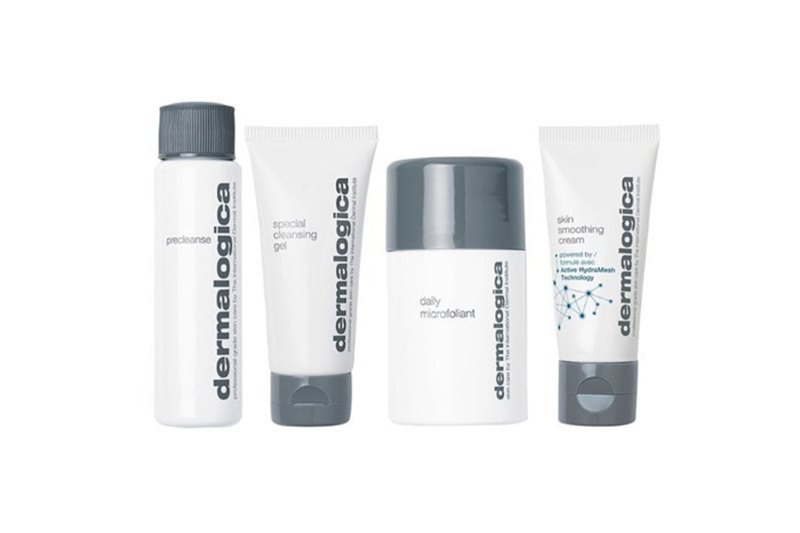 Dermalogica is formulated to achieve healthy and glowing skin for all skin types. It's a great gift for those who may not know what their skincare issues are, and it'll help upgrade their overall routine.
Clinique For Men Daily Oil Control Starter Gift Set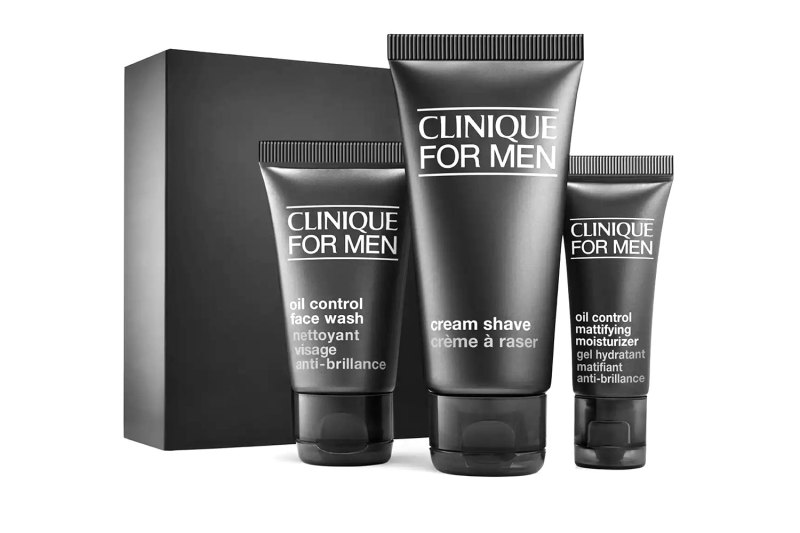 Looking to give the gift of oil control? Clinique offers a starter kit to help take control of combination-oily and oily skin. The set is only $16 for three products to help matte-ify the skin … what a steal!
Cardon Complete Skincare Kit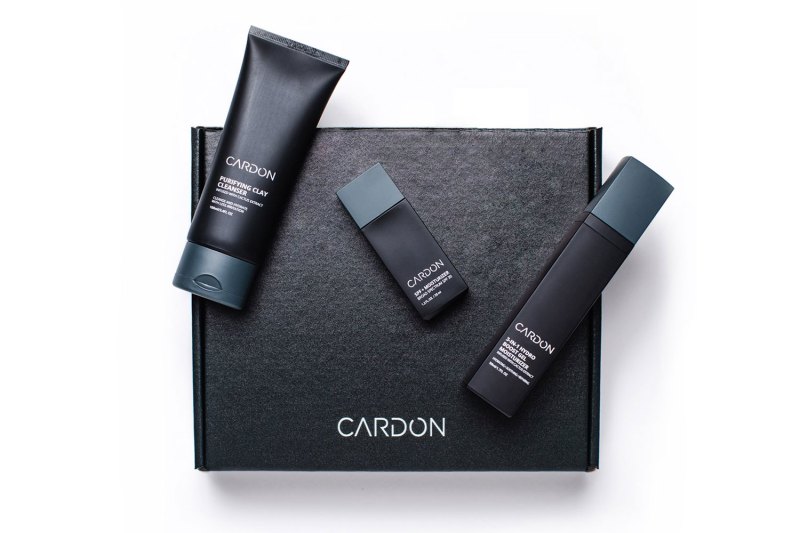 Your skin deserves the best, and Cardon is just that! It includes a clay cleanser, SPF moisturizer (yes, wear SPF even during cold months), and a 3-in-1 hydro boost for an easy and perfect entry into a new skincare regimen.
Scotch Porter Ultimate Beard Collection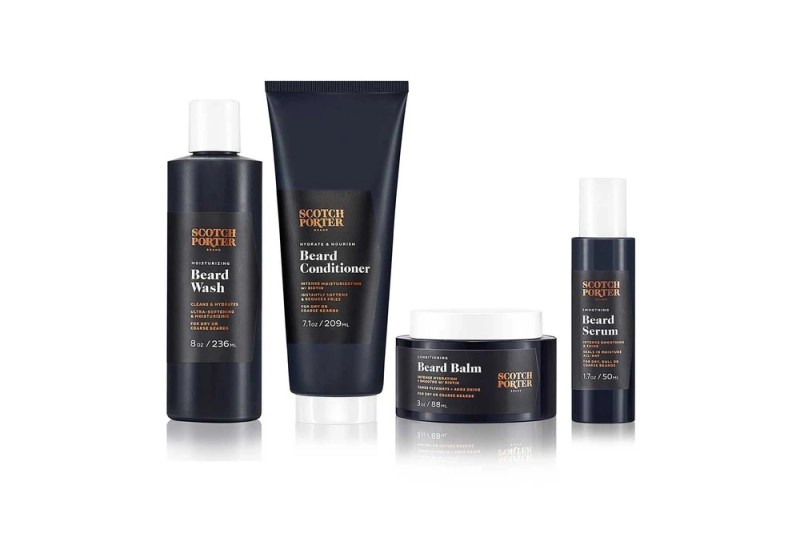 If you have a beard, then you know that maintaining it is the proverbial cherry on top of your skincare routine. And being equipped with Scotch Porter's Ultimate Beard Collection takes the guesswork out of what product you need in order to keep your facial hair looking its best. It comes complete with a beard wash, conditioner, balm, serum, and a boar's hair brush to keep your beard tamed, shiny, and healthy-looking.
Facetheory Vitamin Superhero Skincare Gift Set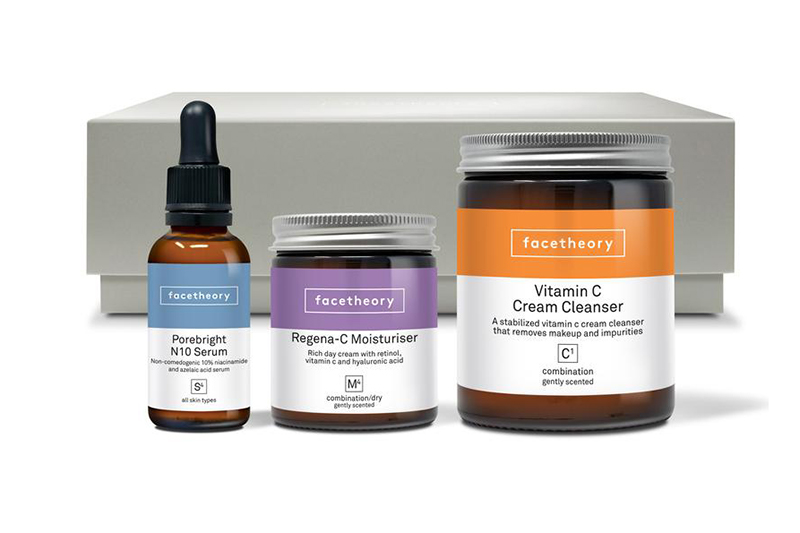 This vitamin superhero skincare features Facetheory's signature products and is perfect for men that need a little help with troubled skin. This set comes complete with a cream cleanser, serum, and moisturizer to help brighten the skin and is perfect for combination skin. This gift set will last most people for up to four months months.
Buttah. Skin-Transforming Kit
This kit includes everything that's needed for glowing skin, and it's especially for those with melanin-rich skin types. This set includes a trio of products designed to cleanse, exfoliate, and moisturize daily and is best used for normal to combination skin.
Youth To The People The Minimalist 3-Step Skincare Kit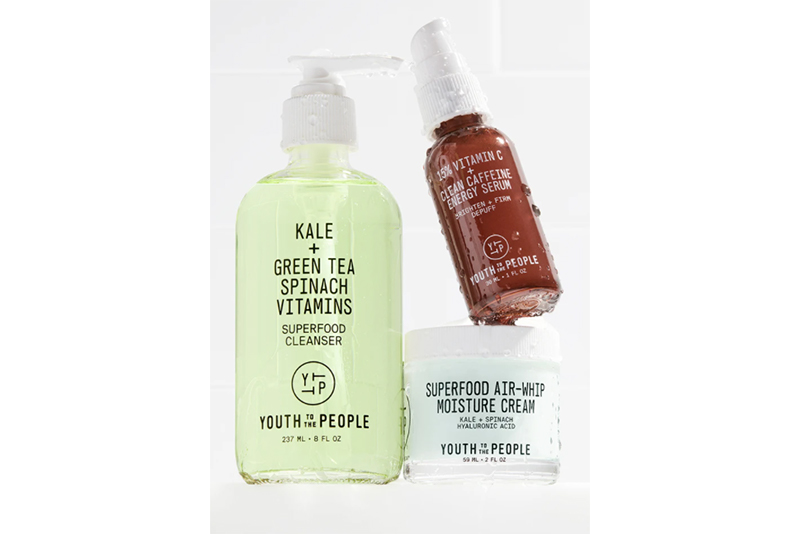 If you're gifting a skin care set to someone who prefers to keep their routine as simple as possible, then The Minimalist 3-Step Skincare Kit from Youth To The People is a great choice. This kit is hyper-focused on the skincare essentials: Cleanser, serum, and moisturizing cream. These products are multi-benefit, multitasking, and lightweight, making them great for all skin types.
Lumin The Complete Skincare Gift Set
Lumin was designed specifically for the skincare needs of men. This set includes an entire range of products to maintain healthy and youthful-looking skin. This bundle makes a great gift because it contains products that can address several skin issues such as clogged pores, acne scars, and dark under-eye circles.
Bulldog Mens Skincare and Grooming Expert Skincare Set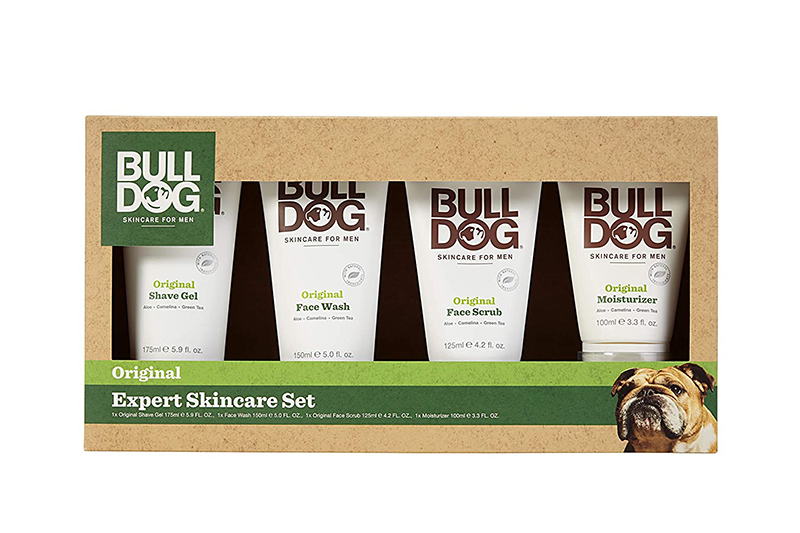 Bulldog products combine the best of nature and science to work effectively while simplifying men's skincare to address specific issues. The products in this set are safe for sensitive skin and don't contain artificial colors, synthetic fragrances, or ingredients from animal sources.
Every Man Jack Sandalwood Exalted Beard Say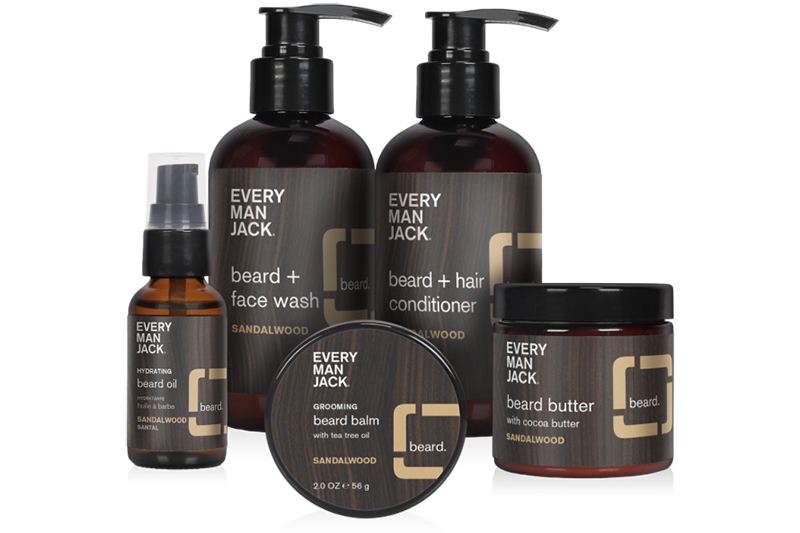 This beard set makes a perfect gift for men who are starting fresh on growing out their facial hair. This bundle has you covered on all fronts to cleanse, condition, and protect facial hair so that it grows strong and healthy. Best of all, this set is formulated with naturally derived ingredients topped off with the scent of sandalwood.
Geologie Complete Kit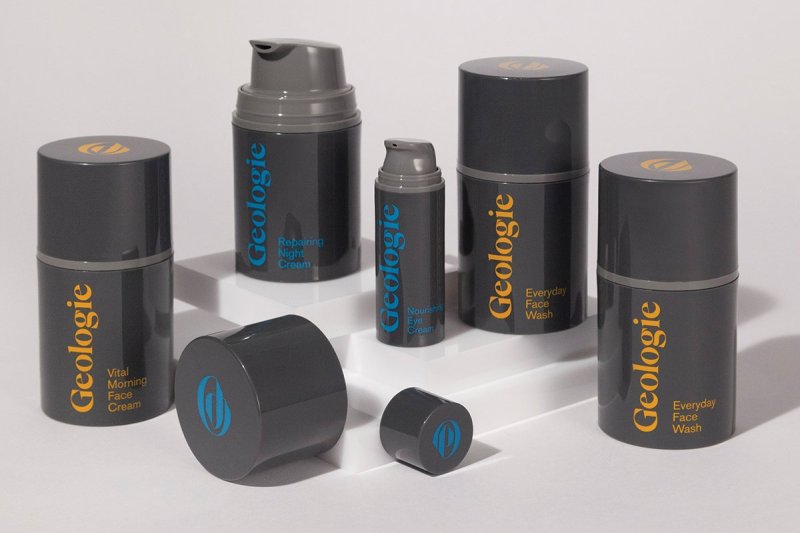 This complete set from Geologie makes skincare easy with their award-winning set of four products that are clinically proven to improve the skin's texture. This set is a 90-day supply that only takes two minutes in the morning and evening to give your skin results in just a few weeks.
Oars+Alps Ultimate Oarsman Kit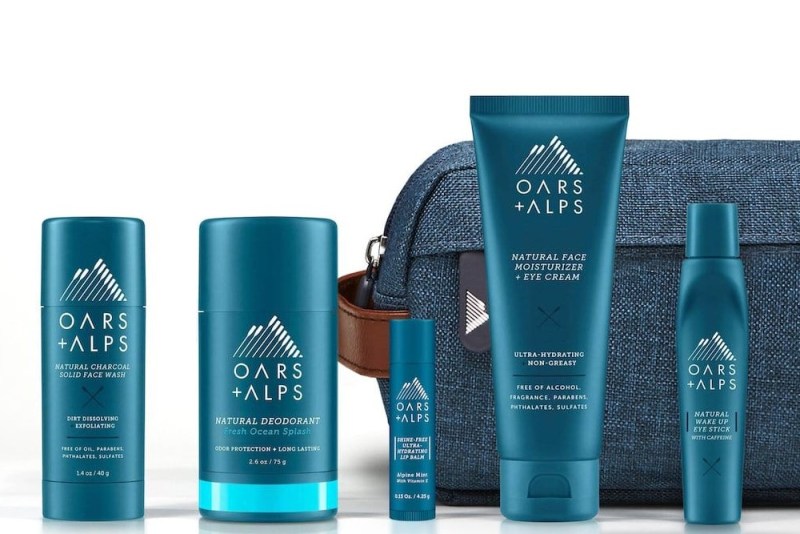 The Ultimate Oarsman Kit from Oars+Alps packs a powerful punch with its natural skincare. In addition to face-care essentials, this kit comes with a travel bag made of Italian fabric that makes a great travel toiletry bag.
The Ritual Of Samurai Invigorating Collection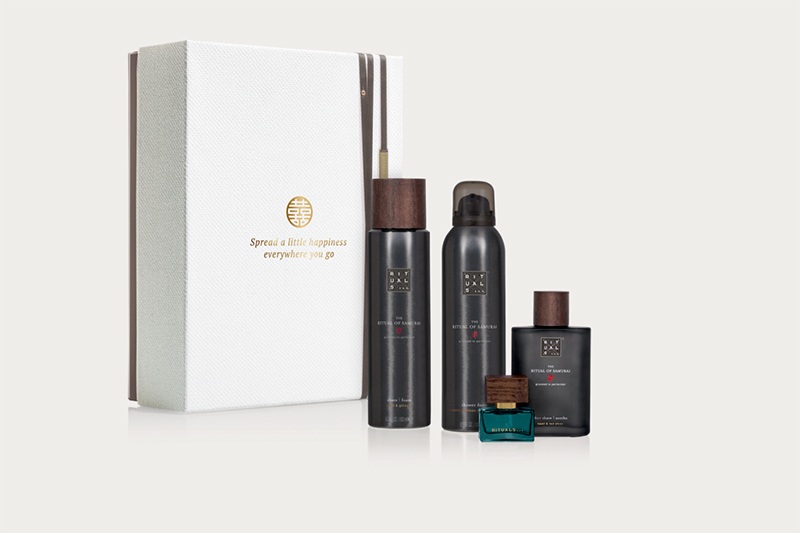 This gift pack makes a wonderful present for the man in your life. It contains shower foam, shaving gel, aftershave, and eau de parfum.
Malim+Goetz Saving Face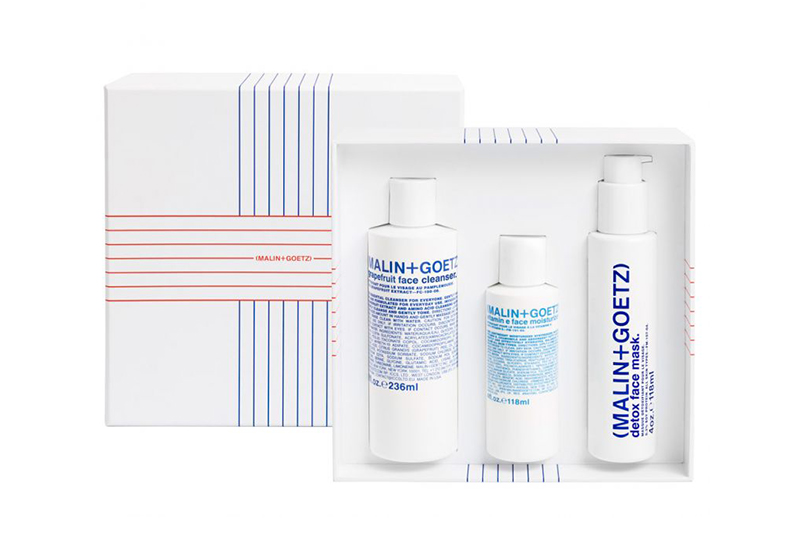 Giving the gift of a face reset is as easy as 1-2-3 with Malin+Goetz's Saving Face. Included in this trio is their signature Grapefruit Face Cleanser, Detox Face Mask, and Vitamin E Face Cleanser. This makes a perfect skincare gift set if the special man in your life suffers from congested skin and needs a fresh start.
Supergoop! SPF From Head-To-Toe Set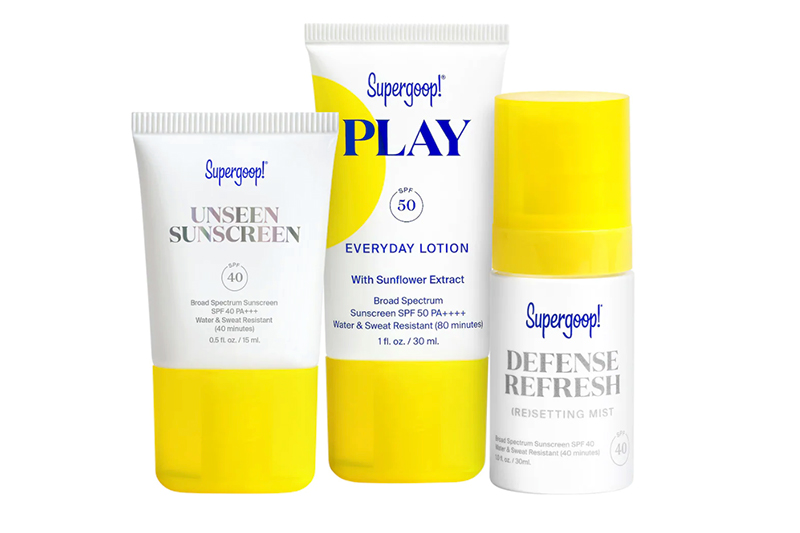 SPF is not only for summertime use and is a great skincare ingredient to apply year-round. That's why we recommend SPF From Head-To-Toe Set from Supergoop!
COSRX Favorites Best Sellers Kit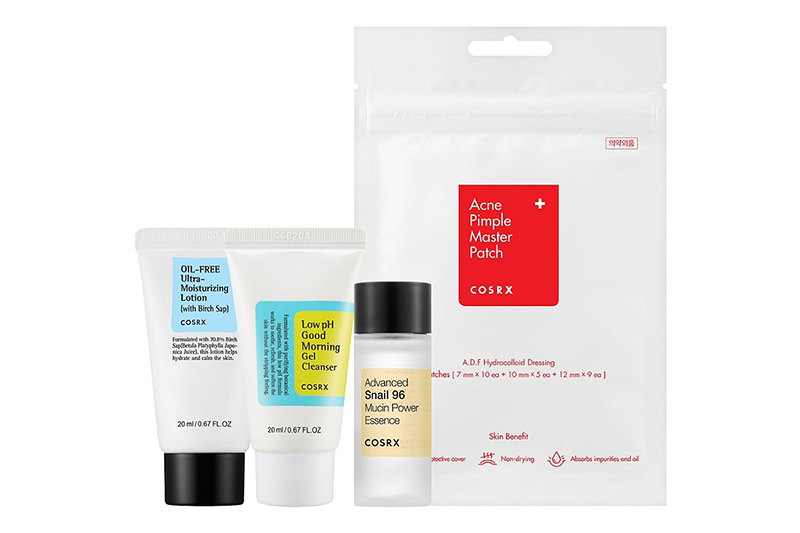 This set from COSRX is a four-piece travel set that includes one of k-beauty's most popular ingredients: Snail mucin. That's right, I said snail mucin. Turns out that this ingredient is touted by experts as an excellent hydrator that helps improves the skin's texture and scars and treats hyperpigmentation. If you want to introduce a loved one to the wonders of k-beauty and snail mucin, this gift set is a great start.
CeraVe Skin Barrier Restoring Kit for Acne Prone Skin
CeraVe is a top bestselling skincare brand that is No. 1 recommended by dermatologists. This Skin Barrier Restoring Kit is formulated with ceramides to help restore your skin's natural barrier, keeping it looking healthy and youthful. This kit is also suitable for sensitive and acne-prone skin.
Dr. Barbara Strum Men's Basic Set
The Men's Essentials Set from Dr. Barbara Strum is luxury simplified into a three-step skincare routine. This bundle was specifically made for the needs of men and also helps to soothe skin after shaving.
Native Charcoal Set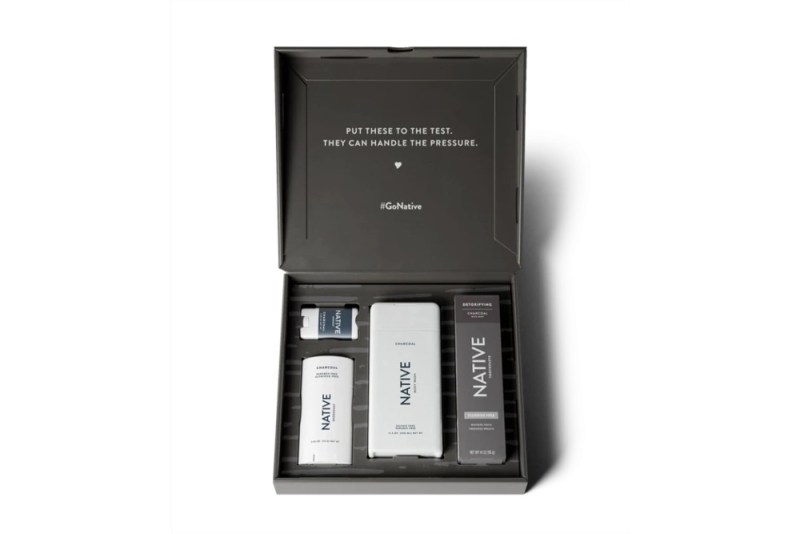 Native is dedicated to delivering you clean ingredients that are both effective and environmentally friendly. This set includes a full body kit that includes a body wash, deodorant, and fluoride-free toothpaste.
Bevel Body Essentials Bundle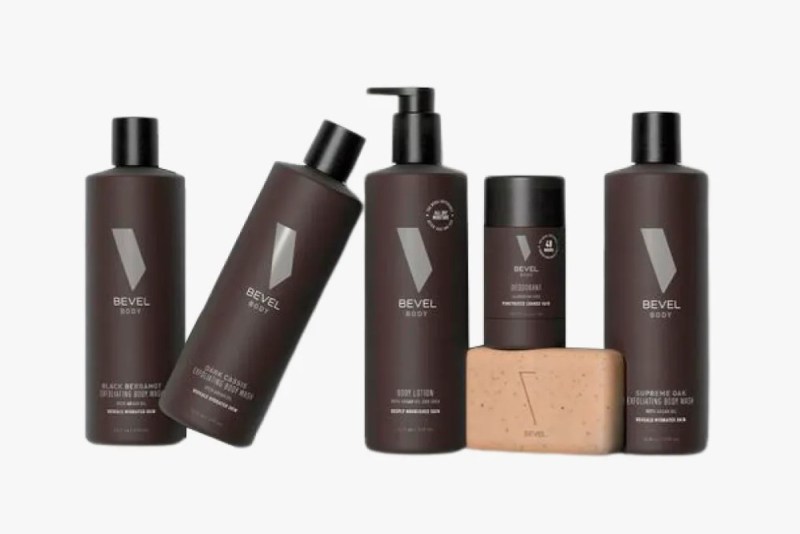 This body care kit from Bevel comes with a bar of soap, body lotion, deodorant, and liquid body wash. In addition to having you covered on all your body needs, customers also love how great these products smell.
Art of Sport Total Routine Kit
AOS Athlete Total Routine Kit includes all your body care basics and even comes with an exclusive gym towel. This makes a great gift for those who are active.
Editors' Recommendations