Like any of life's pursuits, looking our best means keeping the right tools handy. If keeping your face clean-shaven is your ideal, you'll need more than just the best razor to get an efficient shave. Your shaving regimen isn't really complete without one of the best aftershave balms, a critical step in keeping your skin fresh, hydrated, and in the best shape possible following a close shave. Which one is best for you? Here are a few things to think about before you start shopping for your next aftershave balm.
Shaving can overly irritate the skin, especially if you're not careful or properly equipped. (Black men in particular can benefit from using one of these moisturizing balms — rather than a drying, alcohol-based, classic aftershave — as part of keeping skin in great shape and fighting ingrown hairs.) Use one of the aftershave balms we recommend below to deliver comfort and relief. These aftershave balms are designed to target problem areas and cool down the skin while hydrating, moisturizing, and protecting your skin, fighting the wear and tear of climate and aging. Change the way you shave by adding one of the best aftershave balms to your essential grooming products, then thank us later.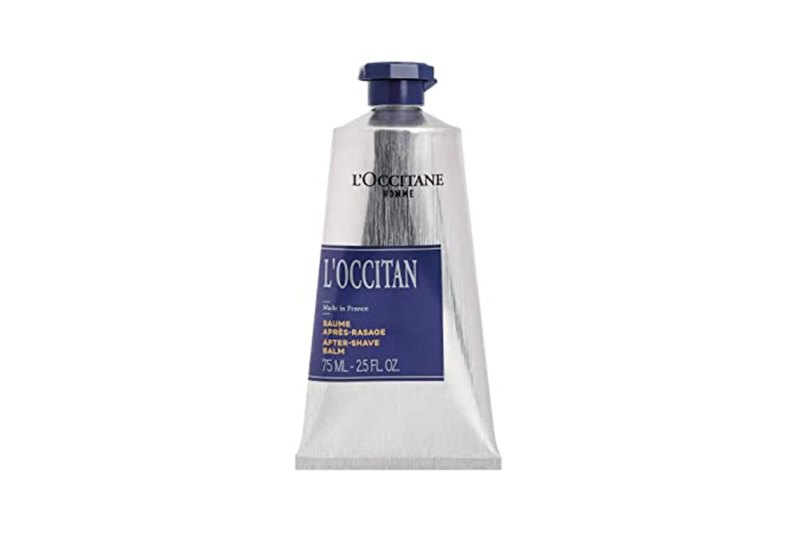 L'Occitane Multi-Grooming Balm
Some of the best aftershave balms get to work even before you shave — at least, that's the case with this multi-use L'Occitane balm, designed to use both pre- and post-shave. L'Occitane's exceptionally soothing balm helps your skin resist redness, razor burn, and feelings of tightness, plus it purifies skin to clean and soothe nicks and breakouts. Even better, the rosemary and sandalwood scent is quite delightful!
L'Occitane Multi-Grooming Balm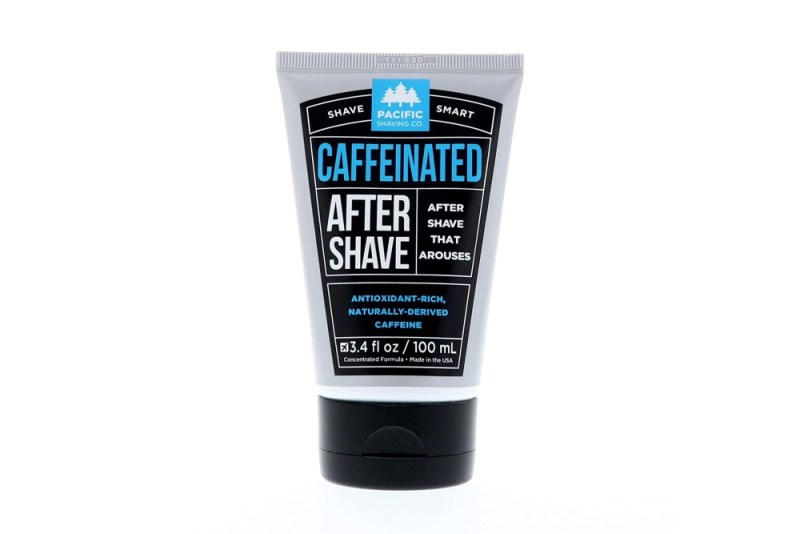 Pacific Shaving Co. Caffeinated Aftershave Balm
Perk up your skin after a close shave with this caffeinated aftershave balm. The naturally-derived caffeine helps reduce the appearance of redness and post-shave razor rash, plus it's a powerful antioxidant that can help your skin repair itself and stay healthy. The balm is never tested on animals and comes in a TSA-friendly sized tube that's perfect to slip into your suitcase so you can finish your shave the right way no matter where you end up next.
Pacific Shaving Co. Caffeinated Aftershave Balm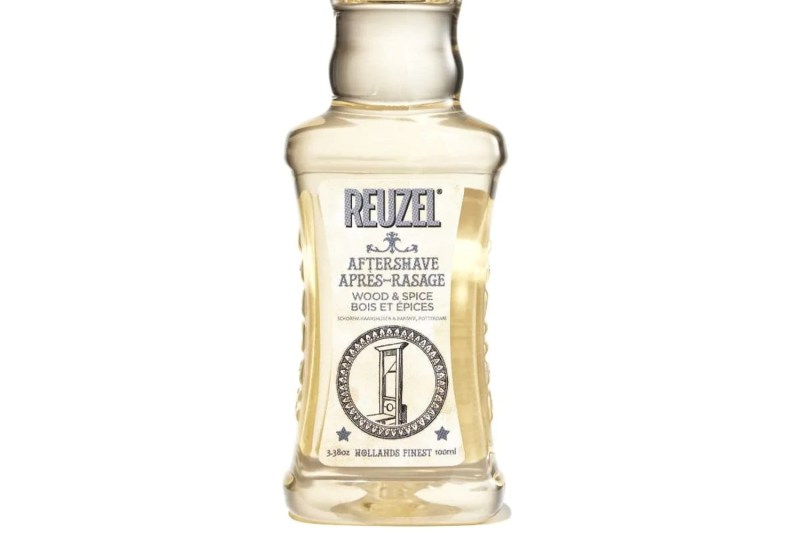 Reuzel Wood & Spice Aftershave
Leave it to the experts at Reuzel to provide the ultimate aftershave. This crisp and defined formula has pleasant notes of citrus and sandalwood, and this vegan formula is great for finishing off your shave in a way that properly nourishes your facial and neck skin.
Reuzel Wood & Spice Aftershave
Dr. Tusk Shave Cream
Even if you've already heard about Dr. Tusk's remarkable skincare and grooming products, now's the time to try out their amazing shave cream. Made with a plant-based proprietary blend of hemp, caffeine, and dragon's blood (Daemonorops Draco, that is. Don't worry. No dragons were harmed in the creation of this product.), it's great to use before you shave, after you shave, and anytime in between.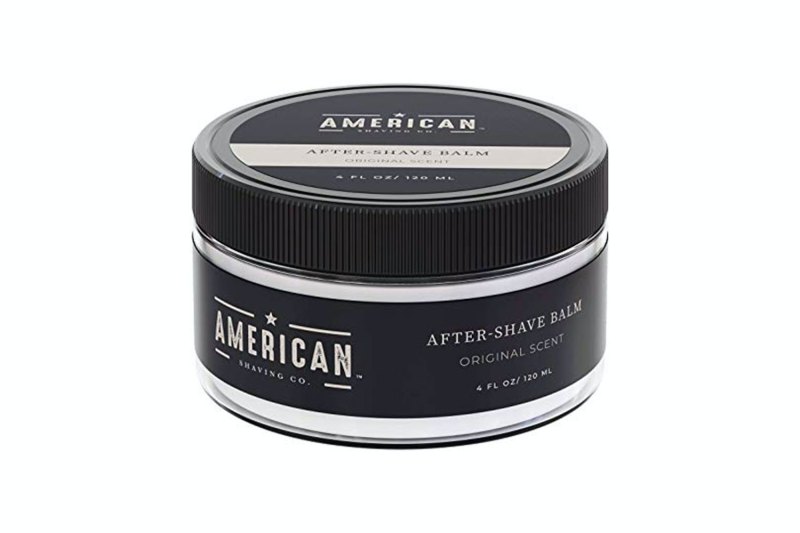 American Shaving Aftershave Balm
With what the aptly named brand calls a sandalwood "barbershop" scent, we're certain this is one of the best aftershave balms for men, as it's expertly designed to soothe and refresh dry and irritated skin. We also like its easy-access, no mess jar.
American Shaving Aftershave Balm
Mod Cabin Glacier Aftershave Balm
Geared toward hydration and refreshment for your skin, the ice-cold cooling sensation of this aftershave balm is assuredly a welcome addition to your grooming routine. Not only does it have a very appealing alpine aroma, but it's also highly effective at caring for your skin after shaving.
Mod Cabin Glacier Aftershave Balm
Rockwell Razors Aftershave Balm 
Leave it to a brand with a focus on old-school grooming to come up with a critical addition to your shaving routine via this refined aftershave balm. Based on their many years of shaving experience, Rockwell Razors has honed in on the ideal formula to hydrate your skin, soothe irritation, and leave behind a fantastic scent.
Rockwell Razors Aftershave Balm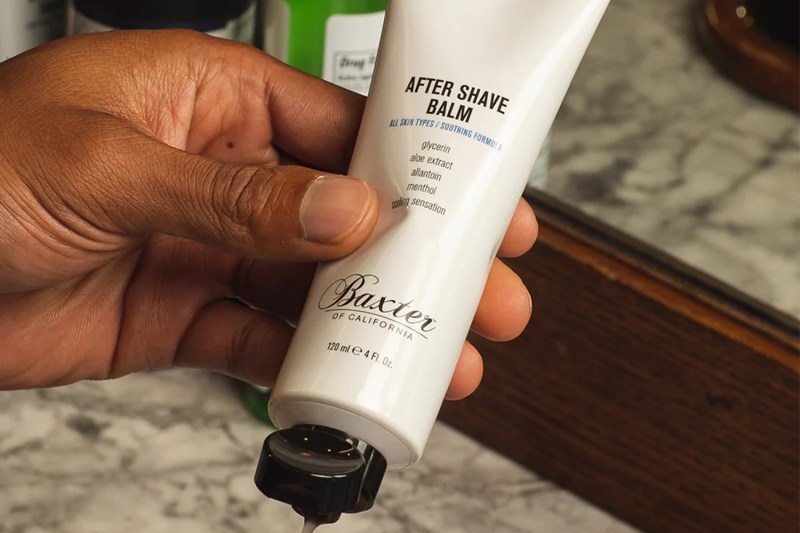 Baxter of California After Shave Balm
Baxter of California has done it again. Now, they offer a premium aftershave that's alcohol-free, incredibly smoothing, and even helpful in protecting your skin from visible signs of premature aging.
Baxter of California After Shave Balm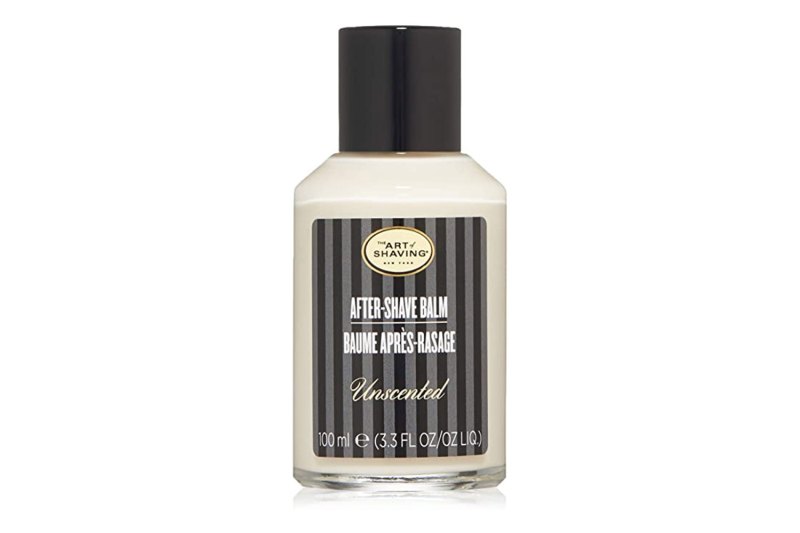 The Art of Shaving Aftershave Balm 
Of course the foremost name in shaving has the ultimate moisturizer and shave balm, all rolled into one amazing formula. This aftershave balm soothes, moisturizes, and refreshes the face, helps protect from signs of aging, and won't clog your pores. It's also available in a travel-friendly 1 oz. tube with a soothing lavender fragrance.
The Art of Shaving Aftershave Balm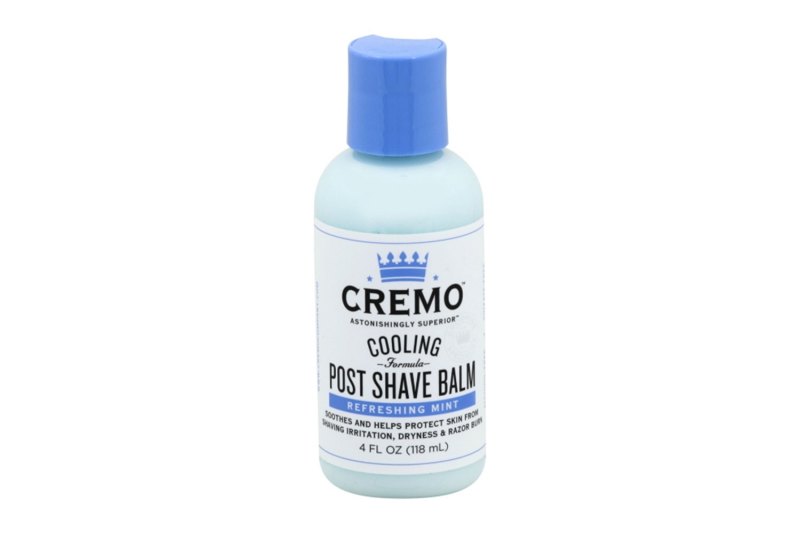 Cremo Cooling Post-Shave Balm 
This balm soothes and moisturizes with special cooling ingredients, such as menthol and tea tee oil, leaving skin feeling clean and refreshed. Of course, Cremo's balm also fights skin irritation and razor burn, so we consider it a true grooming must-have.
Cremo Cooling Post-Shave Balm 
Frequently Asked Questions
Which is better: aftershave lotion or balm?
If you ask us, the best aftershave for men is a sort of catch-all as far as soothing irritated skin is concerned, so the search for the best aftershave can often be tricky. Of course, that begs the all-important question: Is aftershave lotion or balm better for your skin? In most instances, if you do your research and dive in deep enough, you'll discover that the best grooming products for men get the job done, be it aftershave lotion or balm.
And even if you don't go through a targeted shaving regimen (say, if you're one who takes great care to study up on how to shape a beard), aftershave balm or lotion can still prove highly useful.
But that being said, there's still a debate out there, right? No doubt. Picking out aftershave lotion or balm depends on both your skin type and your personal preference. A lotion used after shaving goes on smoothly and quickly, much like your face moisturizer or face lotion, but with the targeted approach to soothe and soften irritated skin. It's a straightforward option that works well if you already moisturize frequently (and trust us, you should certainly add that step to your grooming routine).
A balm can be more gel-like and leave a refreshing feeling, but sometimes there's an added residue. The end-all, be-all is this: If you go with a quality product in either category (like our picks above), you can't go wrong either way.
What does aftershave balm do?
Aftershave balm soothes and calms the skin, targeting inflammation, irritation, and nicks or cuts. The best aftershave for men works in a targeted way, giving the skin a pick-me-up of sorts. Aftershave lotions or balms specifically moisturize the skin, helping you avoid the stinging feeling that can sometimes result from shaving.
An aftershave balm is also a necessary final step in sealing in that close shave, seeing as aftershave balm is going to leave the skin soft after a close shave versus scratchy. Sometimes, the closest shave possible can leave your skin in rather rough shape.
What's best to use after shaving?
Whether you go with lotion after shaving or an aftershave balm, options abound (as do opinions as to what's best to use after shaving). The great news for you is that the best custom skincare brands for men often deliver a highly tailored approach that's going to treat your skin the right way, and you'll find a couple of them on this list.
For after shaving, we're of the opinion that, at the end of the day, you simply need the best aftershave for men in your rotation, no questions asked. An aftershave balm can work more like a gel for your skin, targeting surface irritation, while an aftershave lotion works more deeply, akin to a face moisturizer to be used on the rest of your face. Aftershave lotion works more naturally with a grooming routine that incorporates moisturizer or face lotion, while aftershave balm often adds a refreshing, scented kick (think of old-school aftershave, but now in a modern balm form).
We hope this guide helps you find the ideal aftershave balm to add to your own personal grooming set. For more great grooming tips, take a look at this guide for the best luxury gifts for men, the nine best mustache waxes for better facial hair, and these helpful tips to get rid of razor burn quickly. Now that we took care of business, we'll leave it to you to take good care of yourself.
Editors' Recommendations