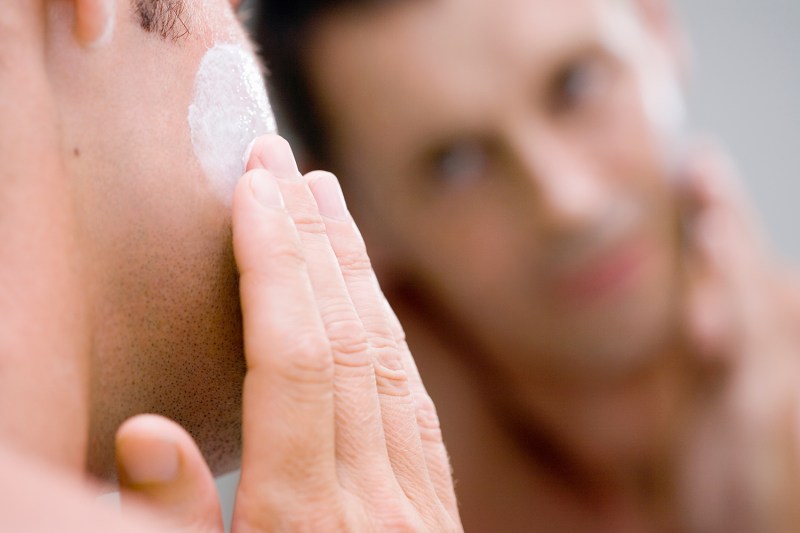 As you try to look your best, there are some crucial items you need to keep handy, and by that, we mean you need more than just your best razor to get an efficient shave. To put it simply, your shave isn't quite complete without one of the best aftershave balms, a critical step in keeping your skin fresh, hydrated, and in the best shape possible following a close shave. There are many things to consider as far as aftershave balms are concerned, so we took more than enough time to lay 'em out below.
Shaving can overly irritate the skin if you're not careful (or equipped right), so use one of the aftershave balms we recommend below to deliver comfort and relief. These aftershave balms are designed to target problem areas and cool down the skin while hydrating, moisturizing, and protecting — and yes, you're going to need all of that functionality to keep your skin in shape. Change the way you shave by adding one of the best aftershave balms to your essential grooming products, then thank us later.
Related Guides
L'Occitane Multi-Grooming Balm
The best aftershave balms can come in quite handy even before you shave — at least, that's the case with this multi-use L'Occitane balm, designed for use pre- and post-shave.
Pacific Shaving Co. Caffeinated Aftershave Balm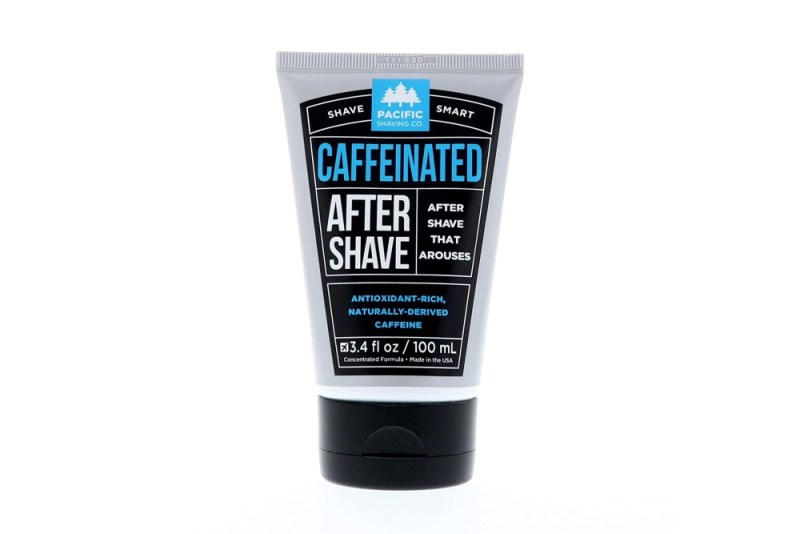 Perk up your skin after a close shave with this caffeinated aftershave balm, delivered in bright and eye-catching packaging to stand out in your bathroom (it's the little things that matter, after all).
Solo Noir Brave Aftershave Toner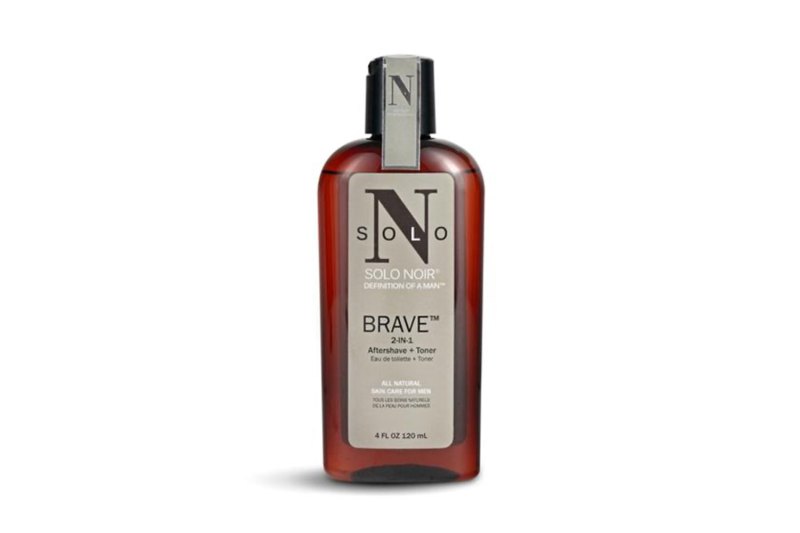 An aftershave balm that tones and soothes the skin at the same time? That sounds ideal to us, especially when you consider that this one uses ingredients like aloe vera and tea tree oil.
American Shaving Aftershave Balm
With what the aptly named brand calls a sandalwood "barbershop" scent, we're certain this is one of the best aftershave balms for men. Tame your mane right now, then be sure to treat it with this.
Mod Cabin Glacier Aftershave Balm
Geared toward hydration and refreshment for your skin, the ice-cold cooling sensation of this aftershave balm is assuredly a welcome addition to your grooming routine, right? Right.
Rockwell Razors Aftershave Balm
Leave it to a brand with a focus on old-school grooming to come up with a critical addition to your shaving routine via this refined aftershave balm.
Gillette Sensitive Skin Aftershave Lotion
Stock up now on a highly useful and effective aftershave lotion from a classic brand.
Cremo Cooling Post-Shave Balm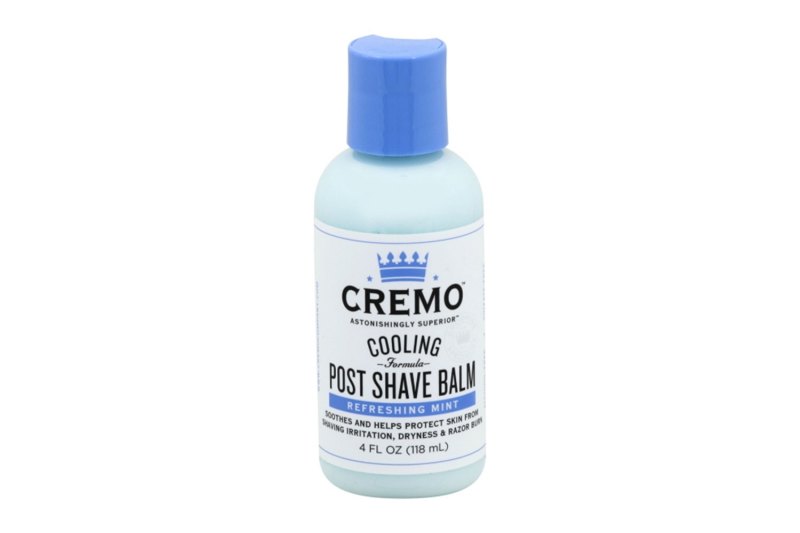 Cremo's aftershave balm works exactly where and when you need it most — consider it a true grooming must-have delivered in stylish packaging.
The Art of Shaving Aftershave Balm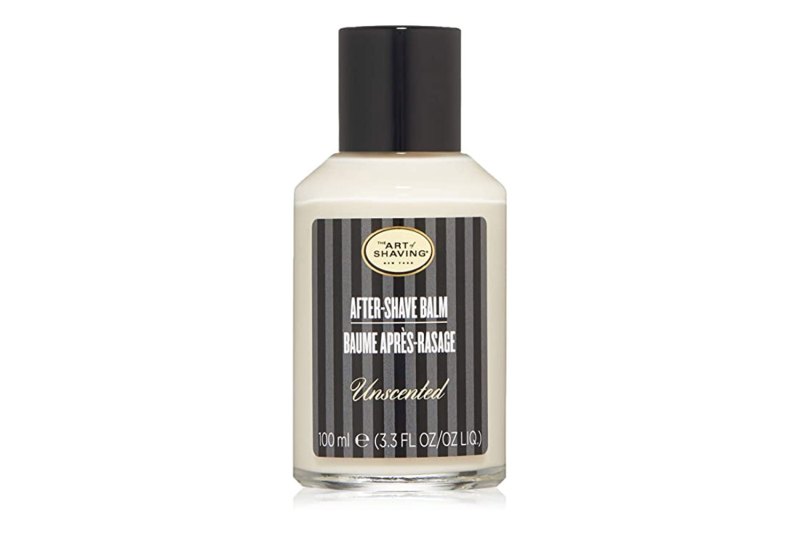 A moisturizer and a shave balm rolled into one from a brand you can certainly trust to equip you for the best shave possible. It's absolutely worth the price in that regard.
Lumin Cooling Aftershave
This lightweight aftershave is meant to reduce redness and irritation while fighting ingrown hairs, and it pairs up perfectly with other Lumin grooming essentials.
Which Is Better: Aftershave Lotion or Balm?
If you ask us, the best aftershave for men is a sort of catch-all as far as soothing irritated skin is concerned, so the search for the best aftershave can often be tricky. Of course, that begs the all-important question: Is aftershave lotion or balm better for your skin? In most instances, if you do your research and dive in deep enough, you'll discover that the best grooming products for men get the job done, be it aftershave lotion or balm.
And even if you don't go through a targeted shaving regimen (say, if you're one who takes great care to study up on how to shape a beard), aftershave balm or lotion can still prove highly useful.
But that being said, there's still a debate out there, right? No doubt. Picking out aftershave lotion or balm depends on both your skin type and your personal preference. A lotion used after shaving goes on smoothly and quickly, much like your face moisturizer or face lotion, but with the targeted approach to soothe and soften irritated skin. It's a straightforward option that works well if you already moisturize frequently (and trust us, you should certainly add that step to your grooming routine).
A balm can be more gel-like and leave a refreshing feeling, but sometimes there's an added residue. The end-all, be-all is this: If you go with a quality product in either category (like our picks above), you can't go wrong either way.
What Does Aftershave Balm Do? 
Aftershave balm soothes and calms the skin, targeting inflammation, irritation, and nicks or cuts. The best aftershave for men works in a targeted way, giving the skin a pick-me-up of sorts. Aftershave lotions or balms specifically moisturize the skin, helping you avoid the stinging feeling that can sometimes result from shaving.
An aftershave balm is also a necessary final step in sealing in that close shave, seeing as aftershave balm is going to leave the skin soft after a close shave versus scratchy. Sometimes, the closest shave possible can leave your skin in rather rough shape.
What's Best to Use After Shaving?
Whether you go with lotion after shaving or an aftershave balm, options abound (as do opinions as to what's best to use after shaving). The great news for you is that the best custom skincare brands for men often deliver a highly tailored approach that's going to treat your skin the right way, and you'll find a couple of them on this list.
For after shaving, we're of the opinion that, at the end of the day, you simply need the best aftershave for men in your rotation, no questions asked. An aftershave balm can work more like a gel for your skin, targeting surface irritation, while an aftershave lotion works more deeply, akin to a face moisturizer to be used on the rest of your face. Aftershave lotion works more naturally with a grooming routine that incorporates moisturizer or face lotion, while aftershave balm often adds a refreshing, scented kick (think of old-school aftershave, but now in a modern balm form).
Editors' Recommendations