Whether you are giving or receiving gifts from your loved ones you can't help but notice how it makes the holidays more special and heartwarming. But when it comes to shopping for the best gifts for men who already have everything, only the best will be enough, this can be a bit of an undertaking and in some cases, a bit stressful.
That's why we made sure to curate the crème de la crème of presents for this 2022 holiday season and beyond. From high-performance speakers to personalized caviar boxes, this extensive list has it covered. While every guy has their own hobbies and perception of luxury, our list of the best luxury gifts ensures that the men in your life will only receive the finest presents from you. Check it out!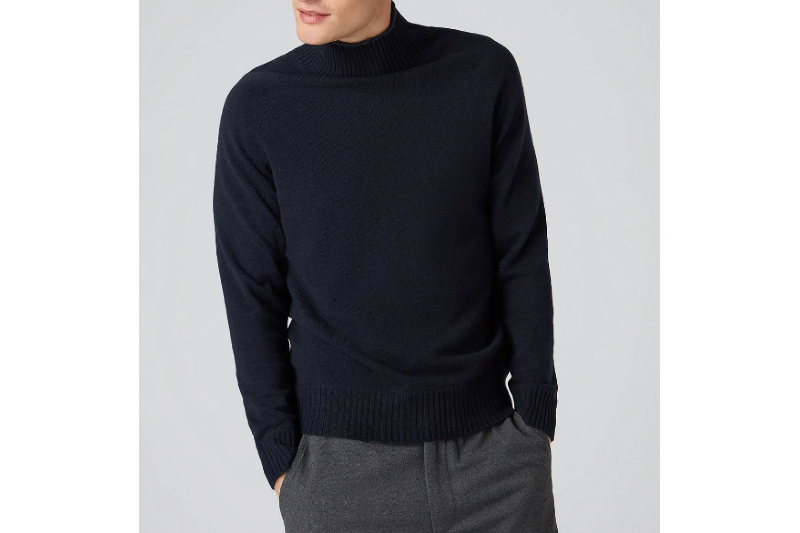 N. Peal Men's Cashmere Turtle Neck
When you want the best in luxurious clothing pieces, cashmere is hard to beat, especially when it's crafted by N. Peal. This beautiful turtle neck is the perfect option to dress up or downplay in a more business-casual manner.
N. Peal Men's Cashmere Turtle Neck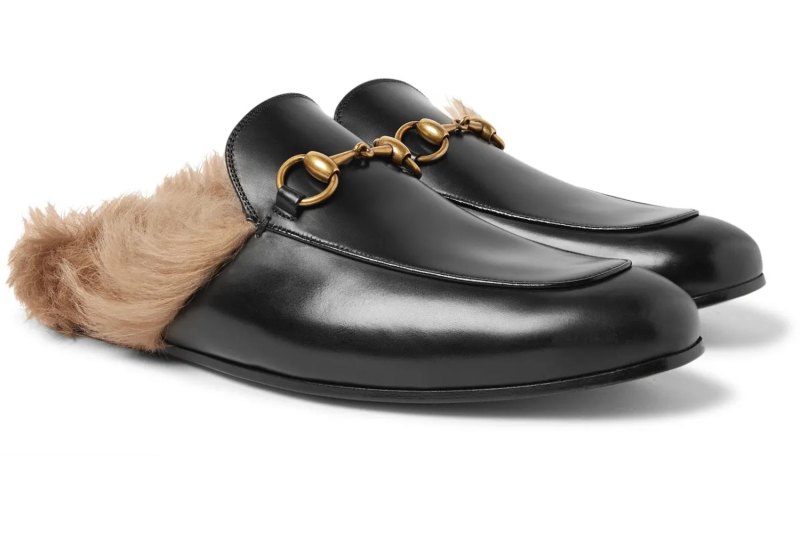 Gucci Princetown Leather Slippers
Give him a fabulous incentive to dress up at home with these shearling-lined slippers that are emblazoned with the Italian brand's iconic gold horse bits.
Gucci Princetown Leather Slippers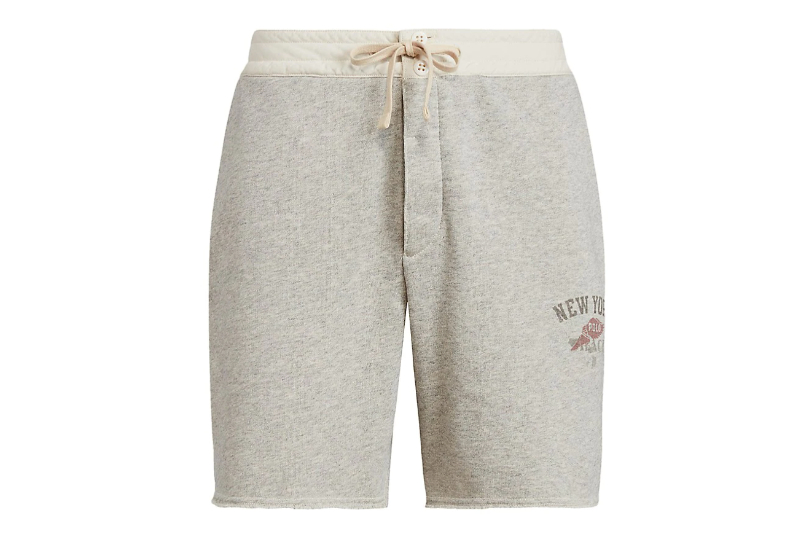 Polo Ralph Lauren Vintage Fleece Athletic Shorts
Whether you're looking to upgrade your gym style or looking for a great pair of lounge-around shorts, these vintage fleece shorts give you that All-American look and feel.
Polo Ralph Lauren Vintage Fleece Athletic Shorts
Ghurka Holdall No. 101
When looking for the best leather goods, Ghurka knows how to do it best. Their signature Holdall No. 101 is the perfect choice for a clean and timeless, classic design.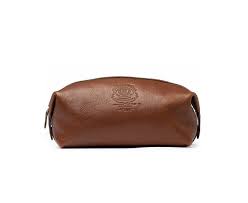 Omega Seamaster 300M
When you need a versatile, stylish, steel watch, it's hard to beat one made by Omega. The Seamaster Diver 300M features a slick black dial that can be dressed up or down. No wonder Omega has been the watch choice of James Bond since 1995.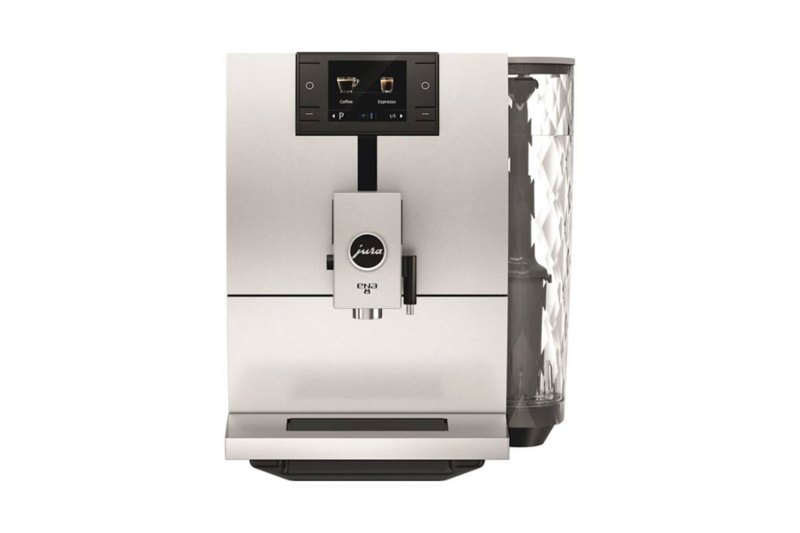 Jura Ena 8 Single-Serve Coffeemaker
We're over the moon with this Swiss-made coffeemaker, which has all the bells and whistles of a high-end espresso machine, and comes with an intuitive TFT color display and a patented vacuum technology that makes cleaning super easy. Plus it comes with a sleek milk system that can pump out a frothy foam for your cappuccinos.
Jura Ena 8 Single-Serve Coffeemaker
Traeger Pro 575 WiFi Pellet Grill
Ready to take your grilling game up to the next level? Invest in a pellet grill. Actually, invest in the Traeger Pro 575 WiFi pellet grill. This grill allows you to monitor your cooking process by featuring wifi technology, allowing you to adjust temperatures from your phone, all the while giving you access to over 1600 recipes utilizing their app.
Traeger Pro 575 WiFi Pellet Grill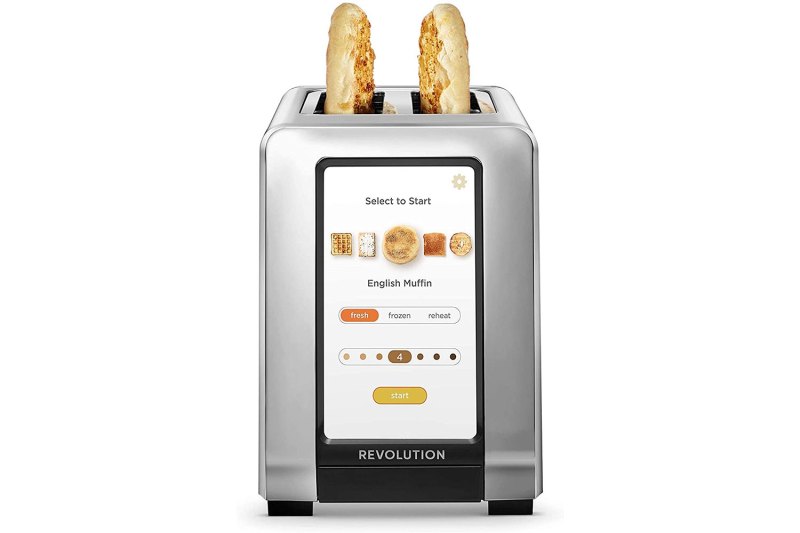 Revolution Cooking R180 Smart Toaster
Speaking of social media, this smart toaster set Twitter ablaze thanks to its phone-sized touchscreen that's easy to navigate and beautiful to look at. Plus the Revolution Toaster lets you warm up your favorite carb with ease and efficiency (much faster than conventional toasters), thanks to its proprietary heating technology that won't burn your bread.
Revolution Cooking R180 Smart Toaster
Breville Custom Loaf Breadmaker
It seems like almost everyone on Instagram is learning how to bake bread these days, which is why there's never been a better time to gift him this high-tech bread maker that lets you customize your sourdough down to your preferred knead, cook, and rest times. Plus, it displays over 40 recipes, so you'll never run out of baking ideas.
Breville Custom Loaf Breadmaker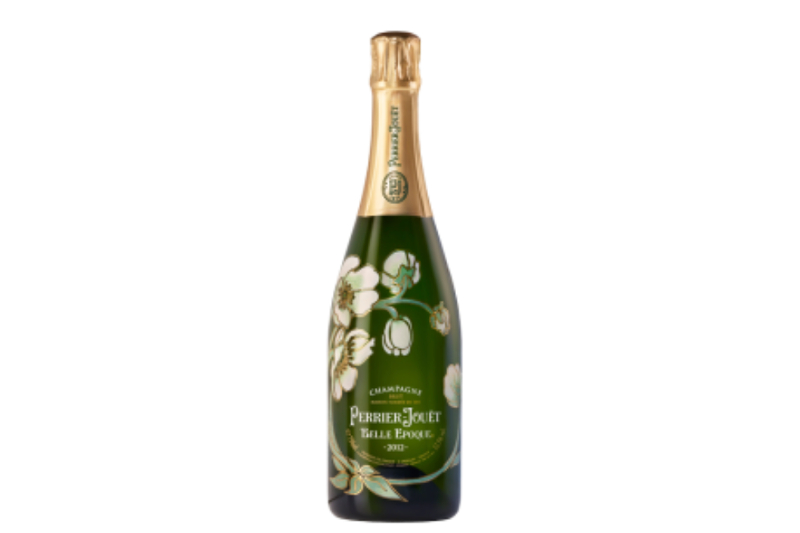 Perrier-Jouët Belle Epoque Champagne
Toast the holiday with a quality bubbly from Perrier-Jouët (who else?), which has floral and citrus notes that will have him dreaming of summers in the south of France.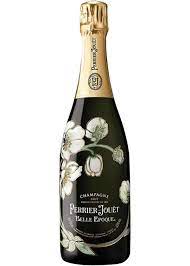 Perrier-Jouët Belle Epoque Champagne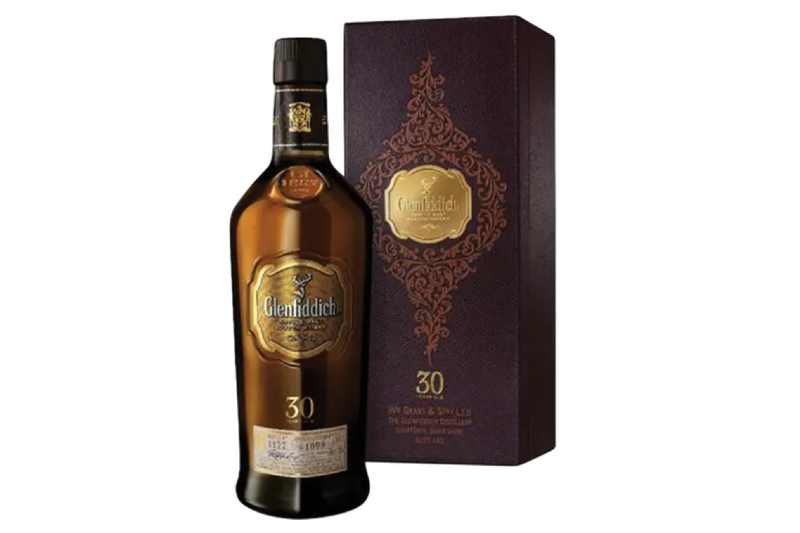 Glenfiddich 30 Yr.
This 30-year-old scotch whiskey matured in Spanish Oloroso and American oak giving it a rich and deep flavor all the while being awarded Silver at the 2020 IWSC and Double Gold at ISC.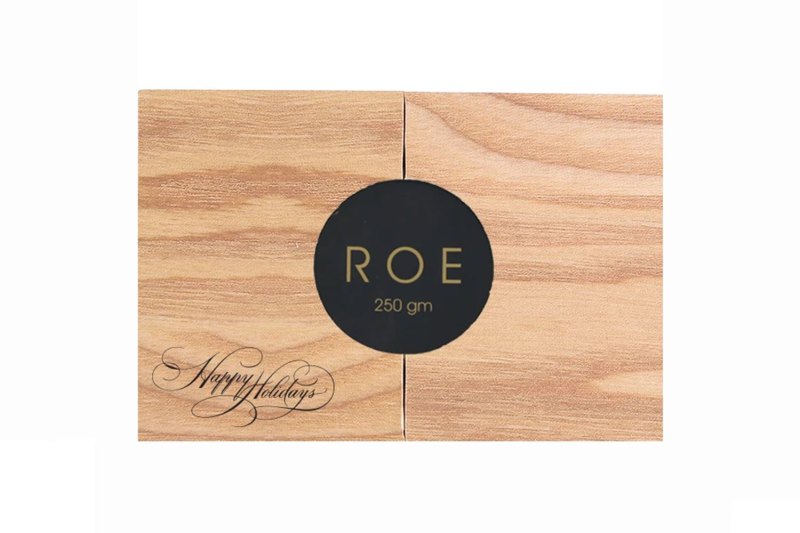 Roe Caviar Personalized Indulge Box
Yes, caviar is pretty much synonymous with all things fancy, and with this handsome caviar box, you can engrave initials or a logo for an extra level of personalization. Its contents are just as impressive: Roe's caviar is sustainably sourced in California.
Roe Caviar Personalized Indulge Box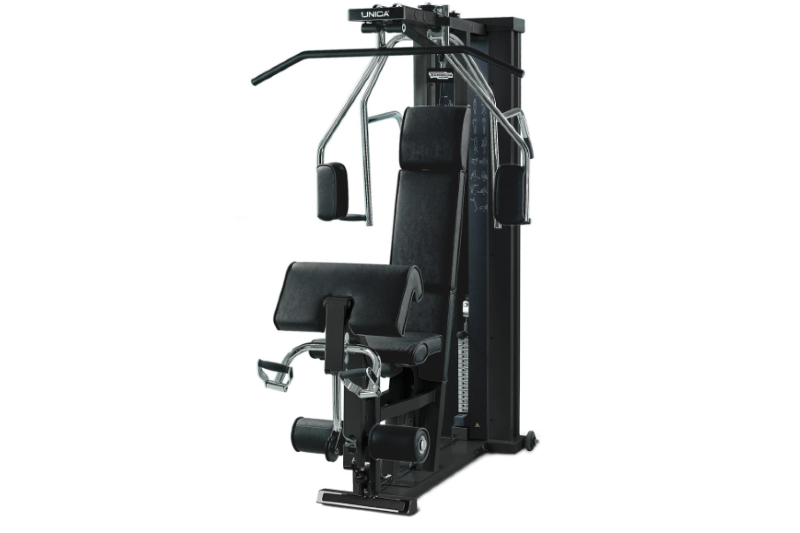 Technogym Unica
The perfect marriage of digital technologies featuring state-of-the-art design, this all-in-one multigym features everything you could look for in a single unit. Best of all, when it's not in use, it looks like a beautiful piece of architecture.
Peloton Bike+
When it comes to fitness, and especially spin bikes, Peloton is the industry standard for at-home cardio fitness. Their latest model bike, the Peloton Bike+, delivers on their golden standard, while upgrading to a 360-degree rotating screen, a larger 23.8" HD screen, 4-channel audio for studio-quality sound, plus more.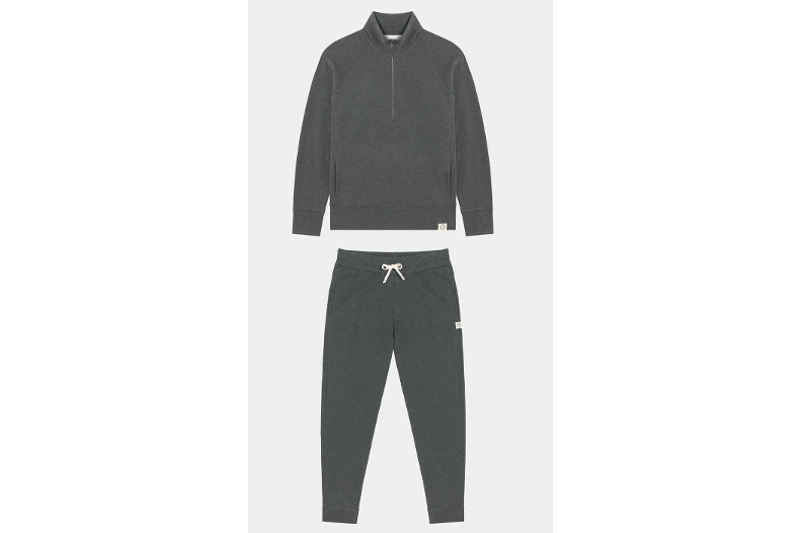 David Gandy Wellwear Restore Set
David Gandy Wellwear is taking athleisure wear to the next level by implementing scientific-backed materials, and merging them with stylish and comfortable clothes in what they termed, "wellwear." Their Restore set does just that.
The inner layer of the fabric absorbs your body's heat and is reflected back to you in the form of FIR (far infrared) rays. This helps you muscles relax and improves blood flow, improving nutrient delivery throughout your body, helping you maximize recovery.
David Gandy Wellwear Restore Set
Oura Ring
Some fitness trackers -- no matter how effective -- can be clunky eyesores. Not so with Oura Ring, an elegant band that tracks your body's metrics like body temperature, sleep, and heart rate with precision.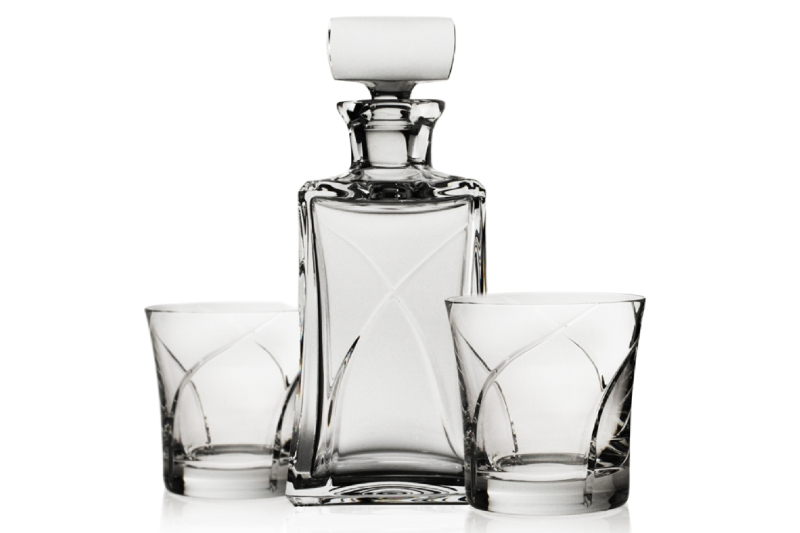 Steuben Whisper Decanter Set
The epitome of barware, the Steuben Whisper Decanter Set features an elegant design, gorgeous enough for any social gathering experience.
Steuben Whisper Decanter Set
BDI Corridor Bar
Even if he can't entertain friends at home, this midcentury modern bar -- featuring a louvered wood finish -- will make him the envy of all his social media followers.
Naim Mu-So 2
Virtually anything that comes out of Naim's Mu-So 2 speakers sounds pristine, much in part thanks to a new high-def processor, and a refigured bass system for an increased cabinet volume. Aesthetically speaking, its tasteful acrylic base and cloth grill make for a sleek complement to any living room, office, or man cave.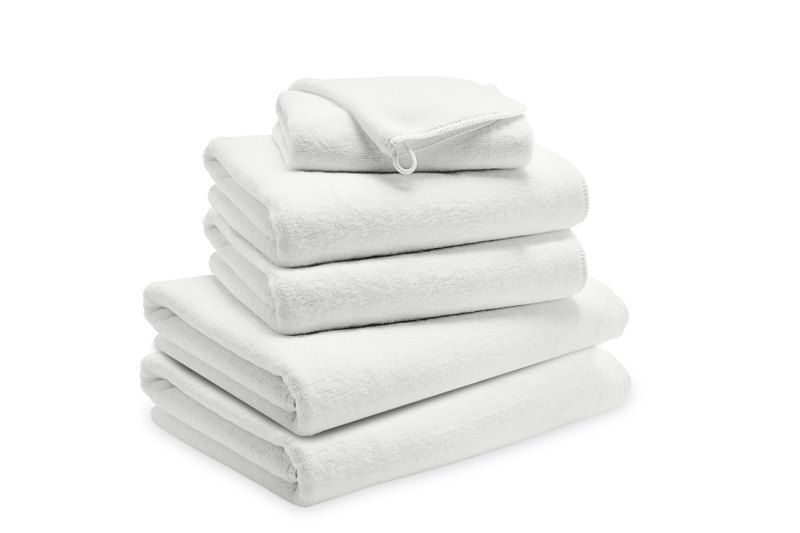 Riley Spa Towel Collection
This is probably the closest thing he'll get to a spa day, which isn't so bad, since Riley's famed towels are incredibly plush and luxurious. We recommend getting him the whole towel set for maximum resort vibes.
Riley Spa Towel Collection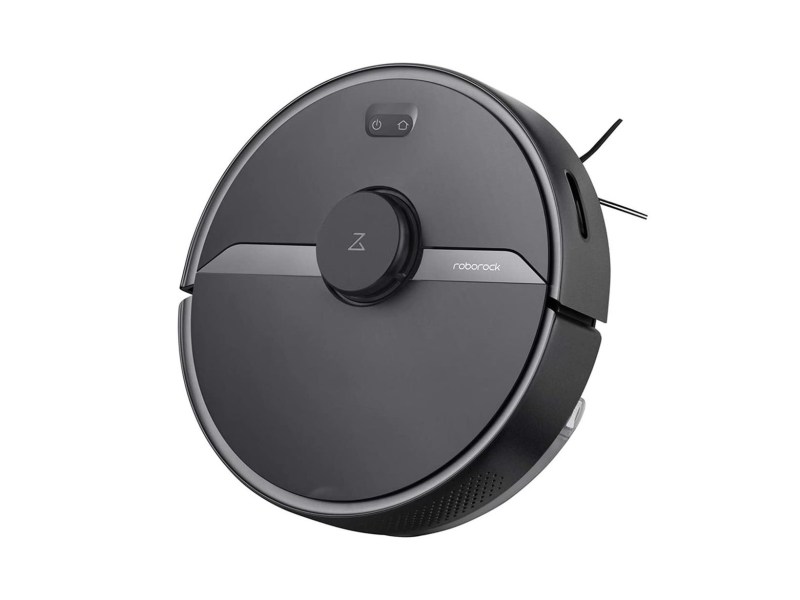 Roborock S6 MaxV Robot Vacuum
Roborock's bestselling vacuum can automatically vacuum and mop (!) an area up to 2,580 square feet in one go. Even better, you can automate when and which parts of the home to clean up, and it pairs with Alexa, Siri, or Google Home for voice-activated commands. Perfect for lazy guys with pets.
Roborock S6 MaxV Robot Vacuum
Vitruvi Move Diffuser
Much has been said about the benefits of essential oils (the main perk being: they smell amazing), and Virtuvi's much-lauded diffuser is cordless, which is great news, since he'll probably want to take it wherever he goes.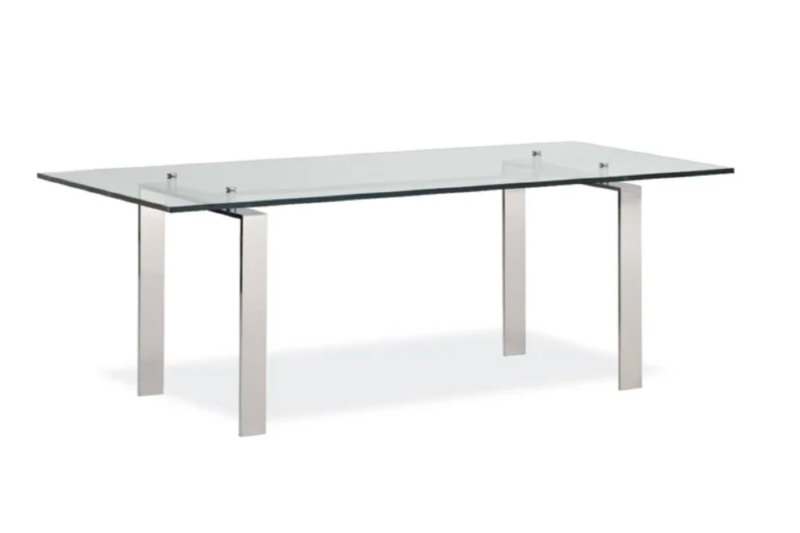 Ralph Lauren Langham Glass Desk
Not only has Ralph Lauren mastered the retail space with his iconic Americana style, but he has also crafted an ever-growing, and beautifully built home collection. His Langham Glass Desk is no different. Boasting both a modern and industrial design, this desk is the perfect piece to add to your home office.
Ralph Lauren Langham Glass Desk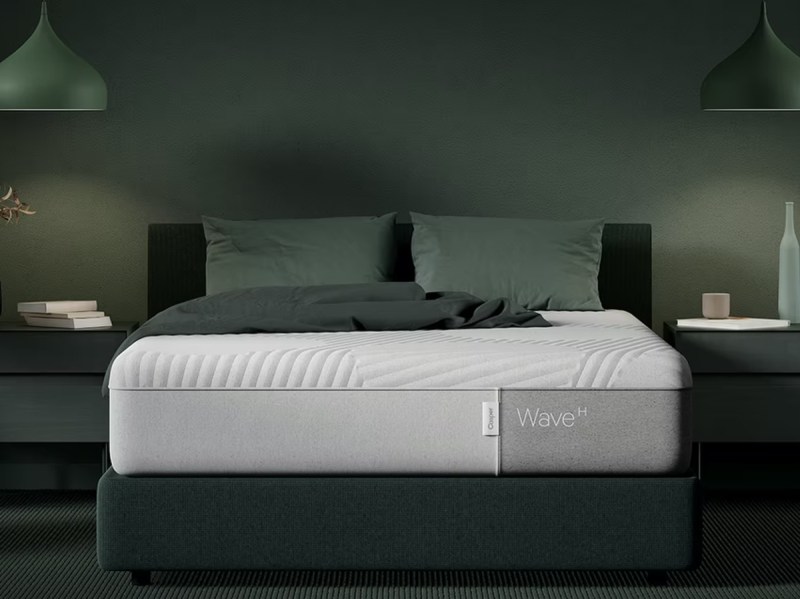 Casper Wave Hybrid Mattress
Let your loved ones experience maximum comfortability to achieve a good night's sleep with the help of this Wave Hybrid Mattress from Casper. It has ergonomic zones with gel pads for spinal alignment while keeping it cool to the touch.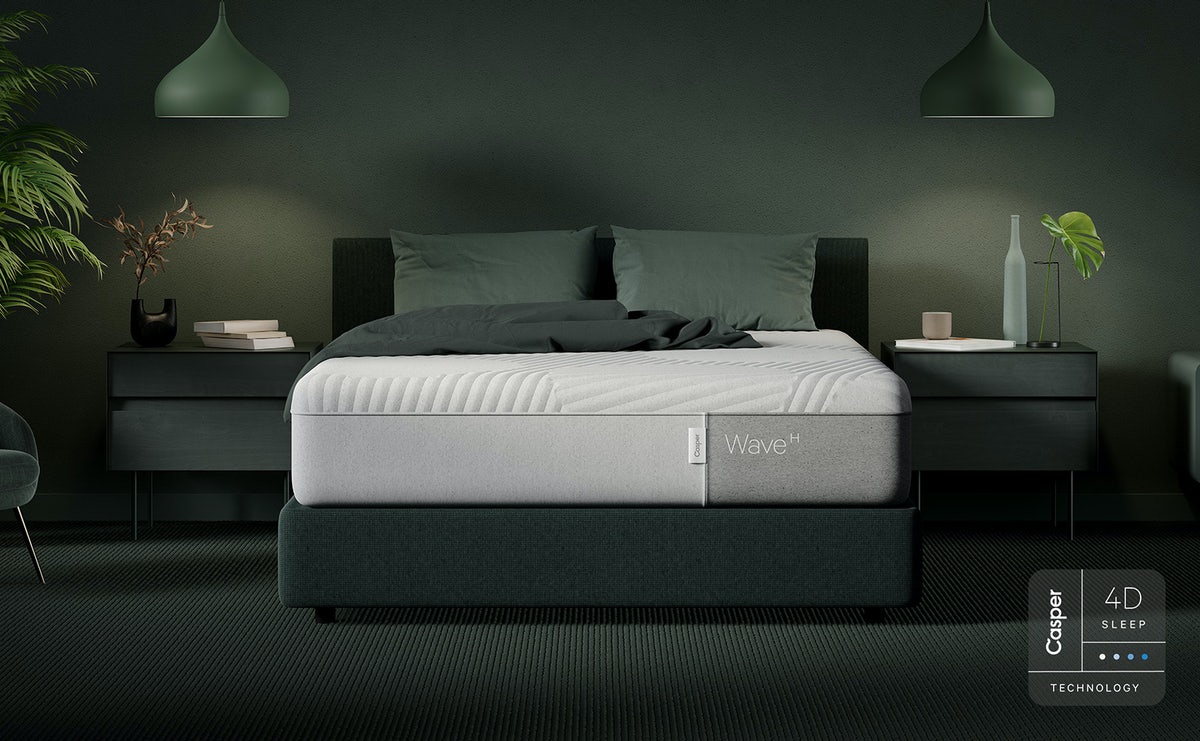 Casper Wave Hybrid Mattress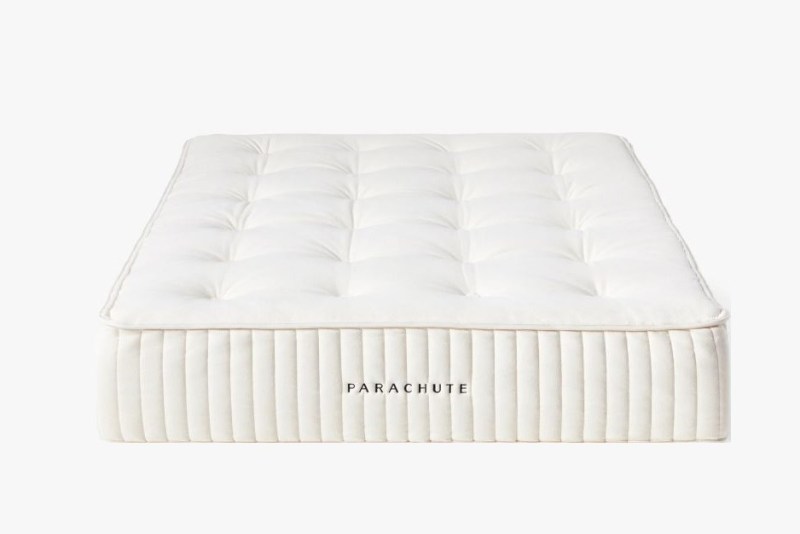 Parachute The Mattress
While most mattresses are made with tons of padding, Parachute's marquee product features steel coils that somehow manage to give enough back support, while still leaving you feeling like you're sleeping on Cloud 9.
MEN'S BASIC SET
Dr. Barbara Sturm's set of cleansers, hyaluronic serum, and face cream, is an easy-to-follow skincare routine that reaps incredible results when used regularly.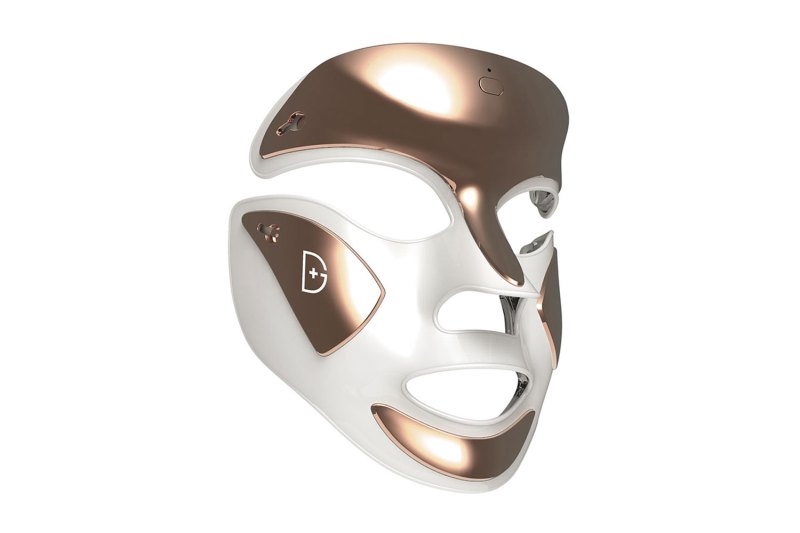 Dr. Dennis Gross Face Mask
A fleet of LED lights helps fend off acne and the signs of aging with Dr. Dennis Gross' Instagram-famous face mask, which will also make him look like a Bladerunner extra while wearing it (and we mean that in the best way possible).
Dr. Dennis Gross Face Mask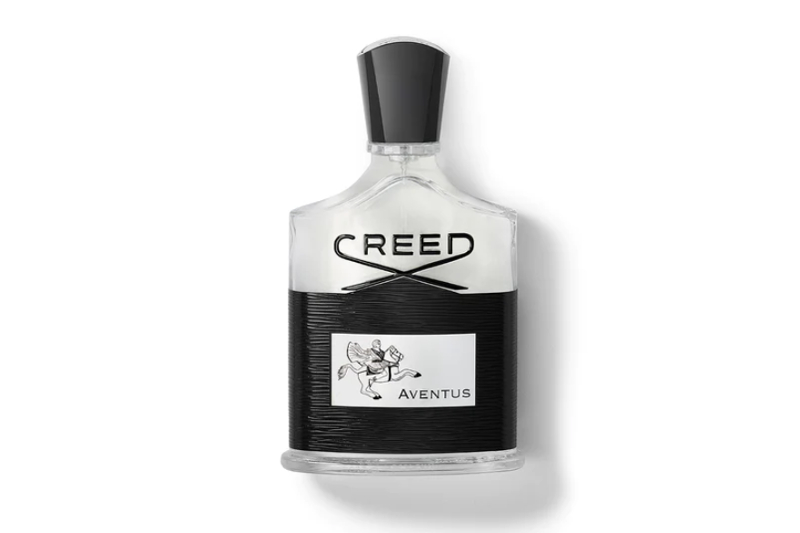 Creed Aventus
An instant cult favorite, Creed Aventus quickly became the brands best seller with a history dating back to 1760, even with this scent only being around since 2010. With base notes of musk and oakmoss, middle of birch and patchouli, and top notes of bergamot, among a few others, this is the ultimate smell in luxury scents.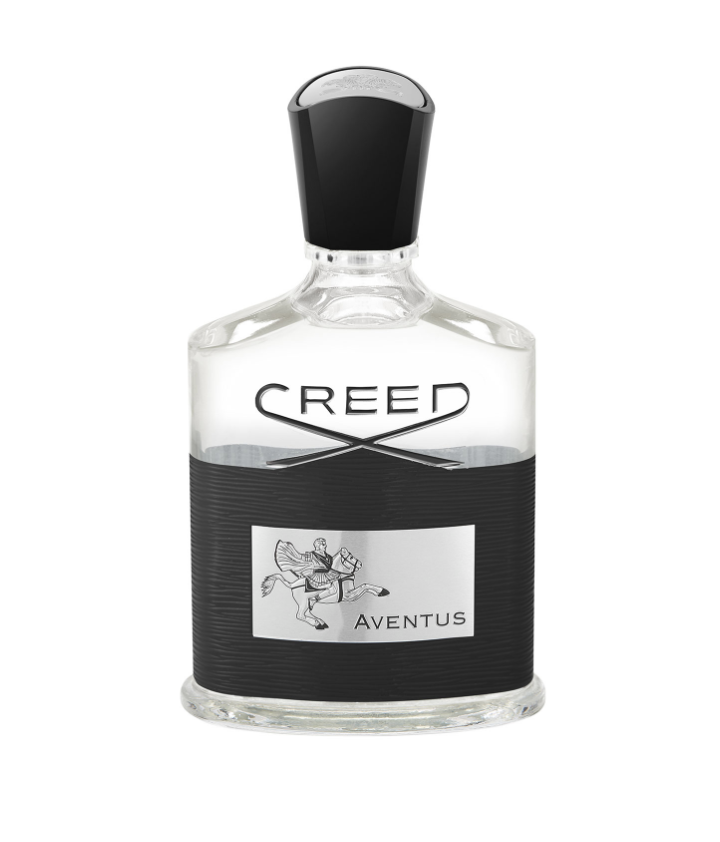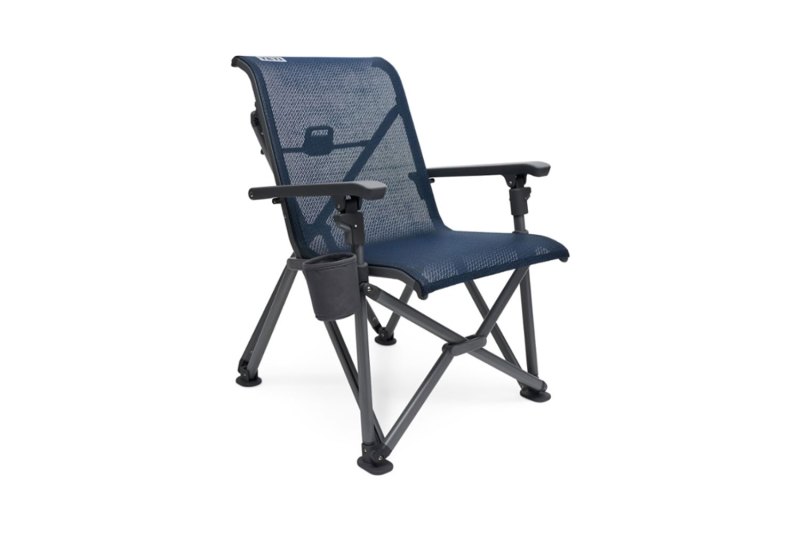 YETI Trailhead Camp Chair
Sturdy, comfortable, and made to last, Yeti's popular camping chair is made for even the burliest guys.
YETI Trailhead Camp Chair
Scully and Scully Leather Flask Set
Who says drinking while camping has to be a dreary affair? Enter this elegant leather flask set, which is handmade in Germany and looks like something Ernest Hemingway would drink out of.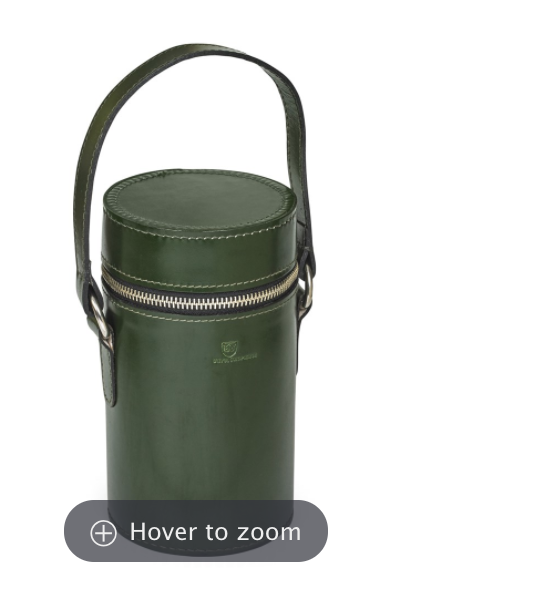 Scully and Scully Leather Flask Set
Vintage Electric Roadster
This e-bike is a show-stopper. Its lightweight design is agile and reminiscent of café racers, but don't let its charming construction fool you: This bike can go up to 75 mph on a full charge.
Vintage Electric Roadster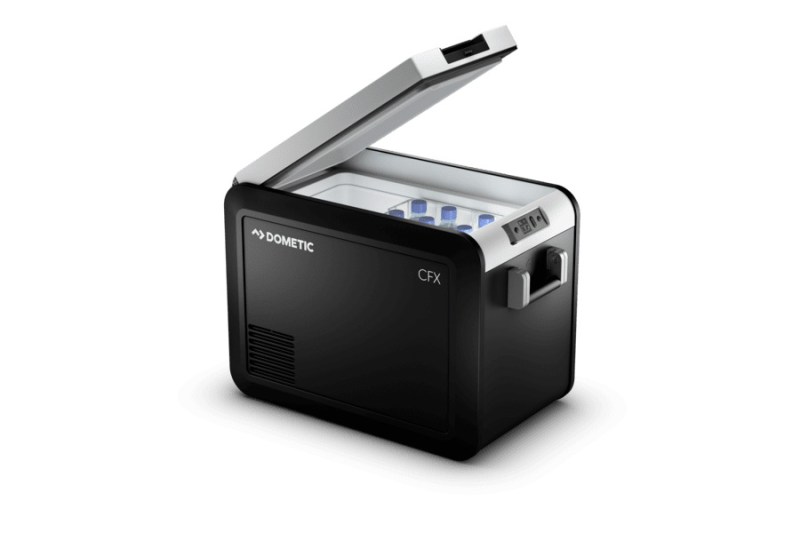 Dometic CFX3 45 Powered Cooler
He'll never have to pack a bag of ice again during his camping excursions if he has this portable fridge and cooler, which can freeze to -7 degrees Fahrenheit, which means he can have chilled beer and food at the ready. It also comes with Bluetooth and Wi-Fi capabilities so he can remotely adjust its temperature with ease.
Dometic CFX3 45 Powered Cooler
Editors' Recommendations