It doesn't matter whether you are in your 20s or 30s — you still need to take care of your skin to curb the signs of aging like wrinkles and age spots, a man's worst enemies. If you're concerned about aging not so gracefully, then be prepared to cultivate a solid skincare regimen.
Building a skincare routine can be overwhelming (or even confusing), as there are volumes of grooming products available on the market. Thankfully, we're here to help. Below, we've gathered the best grooming products from cleansers to moisturizers for our four-step regimen. We hope our routine will make you look more glowing and help you age gracefully. Don't expect overnight results, though. Be consistent, and you'll reap the benefits decades from now.
Related Guides
Step 1: Cleanser
Much like hopping in the shower, your facial ritual should start with soap to remove any gunk or residue.
You might be thinking: Is a dedicated facial cleanser necessary? Absolutely! It's important to know that the skin on your face is much more delicate than the skin on the rest of your body, and as such, it needs a cleansing agent that won't damage your face. A facial cleanser is designed specifically for the gentle skin on your face to remove dirt, dead-skin cells, oil, and other pollutants from the skin. This will help to keep your pores cleat and prevent other conditions like acne.
Facial cleansers are not a one-size solution and can be as specific to your skin needs as you like. Some cleansers are gentle enough to remove the dirt while maintaining your skin's natural barriers, while others contain chemical exfoliants such as BHA and AHA that gently exfoliate the dead skin on your face to help control oil production. Understanding the needs of your face can help you find the perfect cleanser for you to add to your grooming routine.
But please don't use the same body wash for your mug. Don't believe us? Take it from Dr. Paul Jarrod Frank, a New York-based dermatologist.
"Using an antiseptic body soap on your face can be aggravating," Frank, author of The Pro-Aging Playbook, tells The Manual. "Since most men don't wear makeup, they don't need a strong soap. They should stick with a very gentle cleanser."
Scotch Porter Restoring Face Wash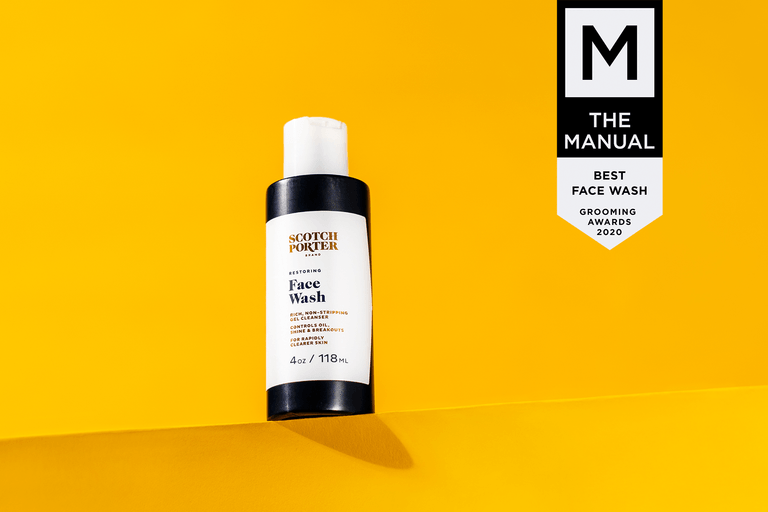 Scotch Porter's revamped face wash is gentle enough to clean all skin types and also includes ingredients like blemish-fighting hyaluronic acid and willow bark extract to combat acne. But what we really love about this face wash is that it features tumeric root. Tumeric is a great anti-inflammatory and anti-bacterial agent that can work wonders on a myriad of skin conditions including acne scarring. It also speeds up the skins ability to form new, healthy skin tissue to boost collagen production. so if you're looking for a face wash that helps fight acne while brightening the skin from past blemishes, this face wash is for you.
Cerave Hydrating Cleanser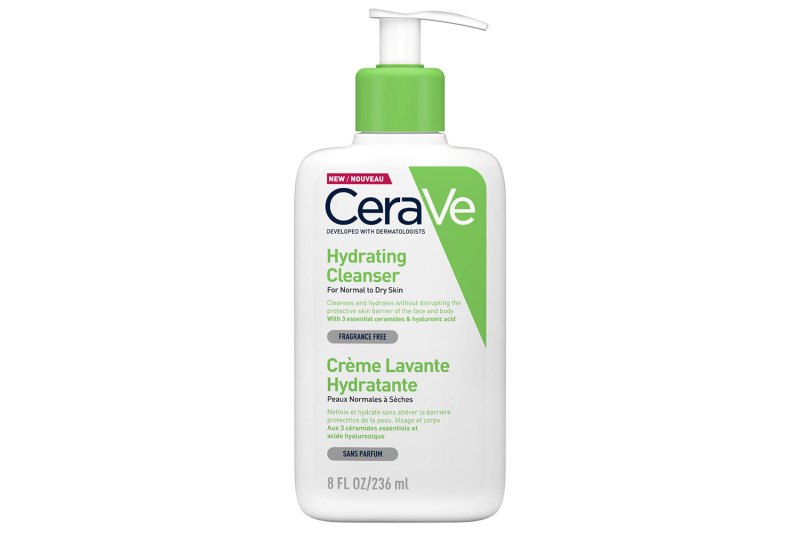 This drugstore wash became a viral hit on TikTok thanks to Gen Z influencers, and it's easy to see why: It's affordable, effective, and features valuable ceramides (which are typically found in luxury grooming products) that help your face retain moisture. CeraVe is a dermatologist developed brand that is safe for daily use on even the most sensitive skin types. This hydrating cleanser is not your traditional foamy wash with its moisturizing lotion-like consistency that feels smooth as it cleanses. This brand is particularly known for helping to restore and protect the skin's natural barrier. When your skin's barrier is protected, it becomes more resilient to irritation, acne and other skin conditions that might appear on the face.
Kiehl's Ultra Facial Cleanser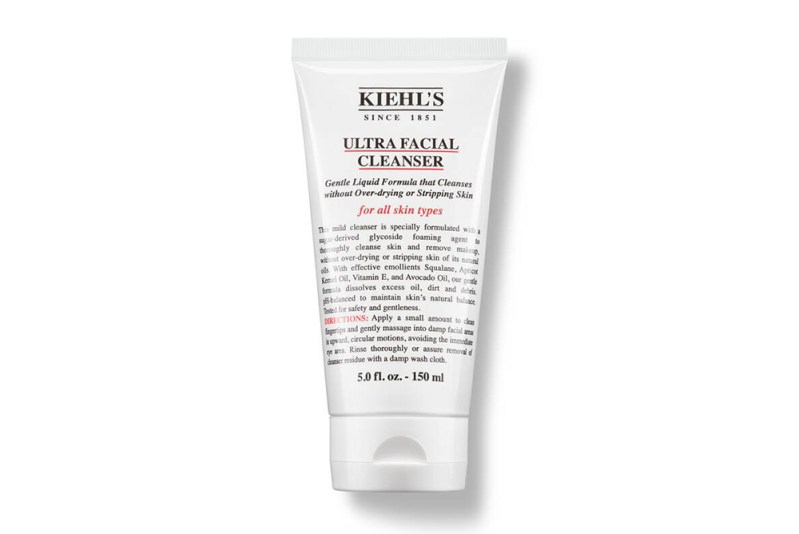 Kiehl's Ultra Facial Cleaner is formulated with a powerhouse of moisturizing properties such as squalene and glycerin help hydrate your skin while washing. This gentle cleanser won't over-fry your skin or strip it of its much needed essential oils. Best of all, this cleanser is fragrance-free, so it's ideal for those with sensitive skin and you won't have to worry about skin irritation.
SkinCeuticals LHA Cleanser Gel
This face wash is a good cleanser to add in the mix if your skin's on the oily side and prone to regular break-outs. This face wash contains a mix of key dermatological ingredients such as salicylic, glycolic and lactic acids to penetrate your pores to decongest and offer cellular exfoliation, while washing away impurities. With the combination of the three chemical acids, you can expect your skin texture to appear more refined, an even skin tone and a brighter complexion. This cleansing gel will leave your face feeling as if it can breathe with a very mild tingling sensation.
Step 2: Serum
Most guys have probably never heard of serums beyond Venom (and no, it doesn't turn you into a supervillain), but it's arguably the most consequential part of your routine.
A serum is thinner than a moisturizer, and it usually comes in a liquid formula that delivers a strong cocktail of active ingredients (the stuff that helps with wrinkles, acne, dark spots, etc.) to your mug. Depending on how involved your skin care routine is, applying a serum is normally the second step after cleansing your skin. Just like finding the right cleanser, there are plenty of serums to choose from to address your specific skin concern.
The first step is finding the right one to address your skin concerns. Here are some of our favorite ones.
Clarins Double Serum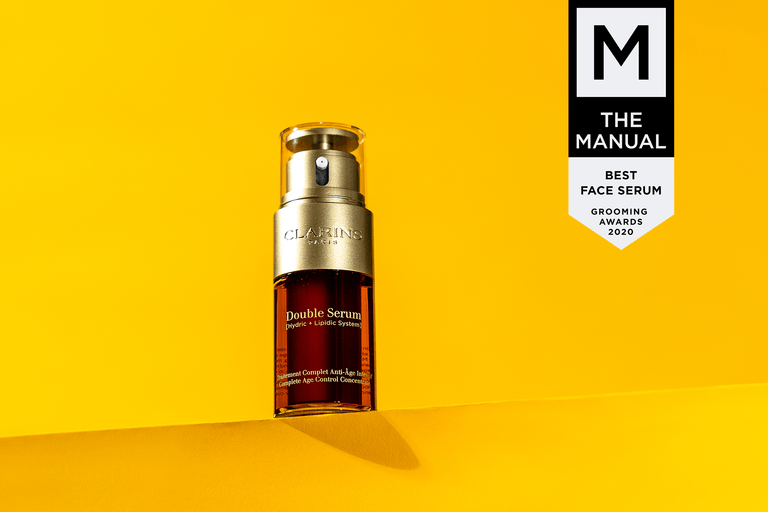 Made with 21 plant extracts, Clarins' signature serum addresses virtually any skin issue, whether it's dryness, acne, or fine lines. That's why we can't stop giving it awards.
The Ordinary Hyaluronic Acid and B5 Serum
Because serums are so potent, they're typically the most expensive part of a grooming regimen, but The Ordinary, a purveyor of reasonably-priced products, has a comparatively affordable serum that contains hyaluronic acid, a super hydrating ingredient that keeps your skin looking extra supple.
Ghost Democracy Lightbulb Vitamin C Serum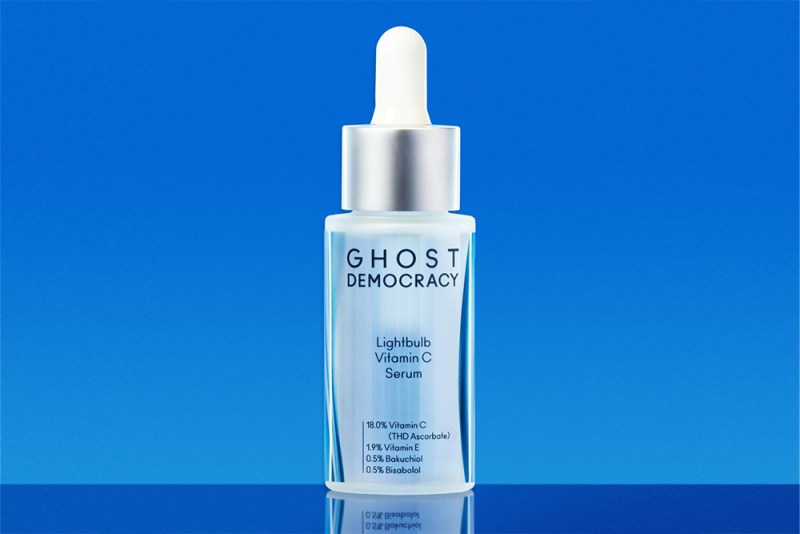 Vitamin C is not just good for your immune system (hello, impending flu season), but it also helps wipe out dark spots and redness. Ghost Democracy's serum contains an especially high dosage of vitamin C (18%) compared to other similarly priced products (usually around 10%), which means more value.
Dr. Barbara Sturm Super Anti-Aging Serum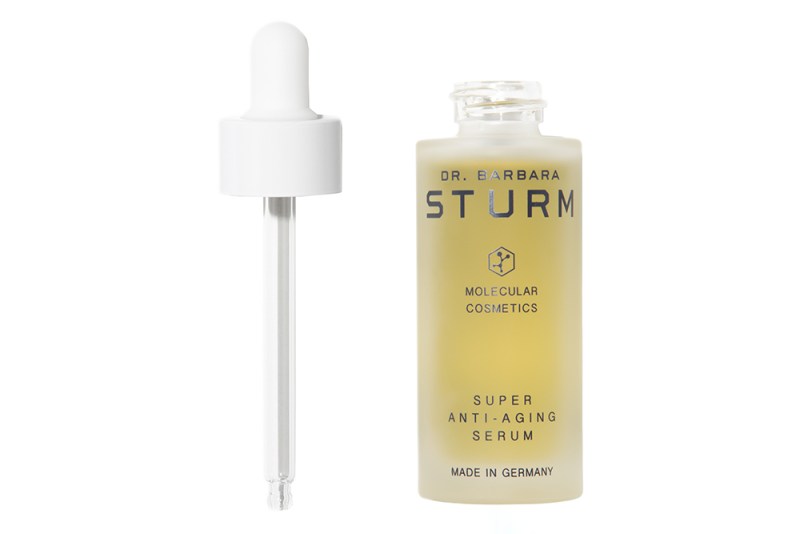 The closest thing we've come across to Botox in a bottle, Dr. Barabara Sturm's uber-luxe serum is packed with premium antioxidants like purslane (promotes skin rejuvenation) and skullcap (anti-inflammatory) so your skin can stay youthful for years to come.
Step 3: Eye Cream
Arguably your most prominent facial feature, your eyes tell it all. Did you know that your eyes are generally the first place that shows signs of aging? So that's why adding in an eye cream is a necessary addition for a productive anti-aging skincare routine. But eye creams are not only here to help you combat wrinkles and fine lines- they also help with de-puffing, dark under-eyes and firming the area around your eyes improving the overall appearance of your face.
Now you might be wondering why you can't simply use a facial moisturizer under your eyes and kill two birds with one stone. Well, your eye area is also the most sensitive skin on your face, which calls for a separate product which is gentle enough for the delicate skin under your eyes.
Whether you're dealing with puffiness, dark circles, crow's feet, or any combination of the three, these gels and creams have you covered. Under-eye masks are also useful for nourishing the skin underneath your eyes.
Skinceuticals Age Eye Complex
Skinceuticals' entire line was designed by doctors, and this cream features a proprietary formula of fruit extracts and flavonoids that help reduce dark circles and puffiness for less tired-looking peepers. This advanced eye cream also includes optical diffusers to diffuse light and immediately improve the appearance of tired and dull looking eyes.
Lumin Dark Circle Defense Eye Cream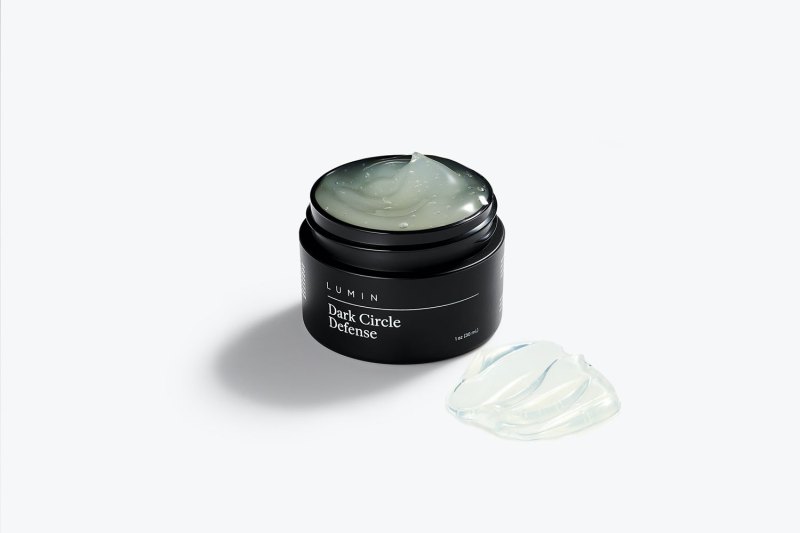 Lumin has you covered on all aspects of men's skincare- and yes that includes the eyes. This game changing eye gel is applied nightly to help you avoid the next day's "I did not get enough sleep" look. Formulated with vitamin B3 to keep the skin tight, lemon extracts treat discoloration and caffeine to help increase circulation to de-puff your eyes — and best of all, it's at a fraction of the price of luxury skincare brands.
Dr. Loretta Tightening Eye Gel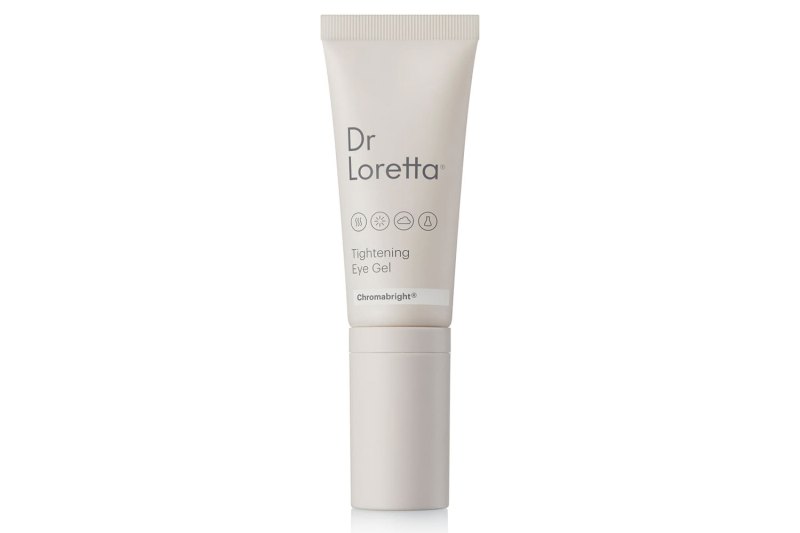 Works like an effortless Pilates class for your eyes, thanks to collagen-boosting algae extract and peptides, leaving your skin nice and taut.
Huron Cool and De-Puff Eye Stick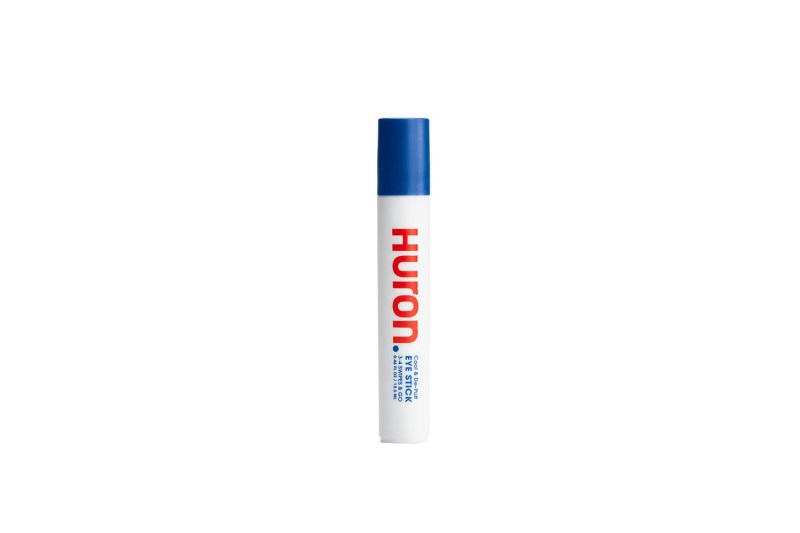 Everyone's tired — and it shows. One way to make ourselves less fatigued is by applying a refreshing eye stick to our skin, like this one from Huron. Huron's cooling eye stick features skin-friendly botanicals like Persian silk extract and St. John's wort to treat dark circles and other signs of fatigue or stress, restoring life to your dull under-eye skin. The eye stick also hydrates and moisturizes, thanks to the nourishing power of triluronic acid and snow mushroom, respectively. Use it every morning and night for the best results. You're welcome.
Burt's Bees Eye Cream for Sensitive Skin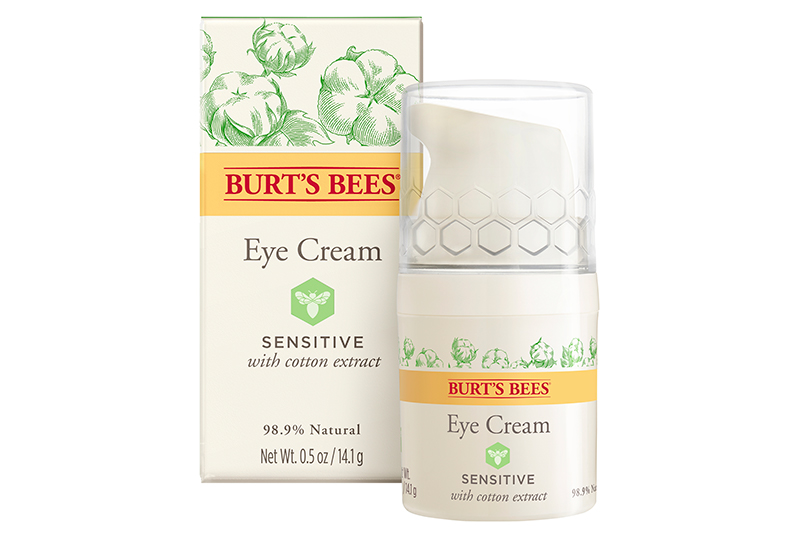 Yes, your under-eyes are a very delicate area and if you're concerned about irritation, then give this one a try. Specifically formulated for the needs of sensitive skin, Burt Bee's Eye Cream is clinically shown to provide moisture and hydration without any of the irritation or redness. This eye cream is also 98.9% natural and infused with rice extracts and aloe vera to naturally brighten and soothe your skin.
Step 4: Moisturizer
Much like body lotion, using the right moisturizer helps maintain your face's moisture so it doesn't overproduce oil that can lead to breakouts (and yes, these still happen well past puberty).
Much like a face wash, you want to avoid (in most cases) using the same lotion that you apply all over your body for your face. Most body lotions are simply not designed for the face because the texture of the skin is much more resilient on the body than the skin on your face.
In addition to regularly using a moisturizer for your face, it's also important to apply a SPF if you are going to be out in the sun. Without a doubt, one of the biggest culprits of pre-mature aging is due to damage from harmful UV rays. Evidence shows that using SPF everyday slows down the aging process and should be used by everyone, regardless of your shade.
While there's no one-size-fits-all formula, in general, guys with dryer skin should stick to lotions with a higher oil concentration, while guys with combination or oily skin should opt for oil-free options.
Lab Series Age Rescue Lotion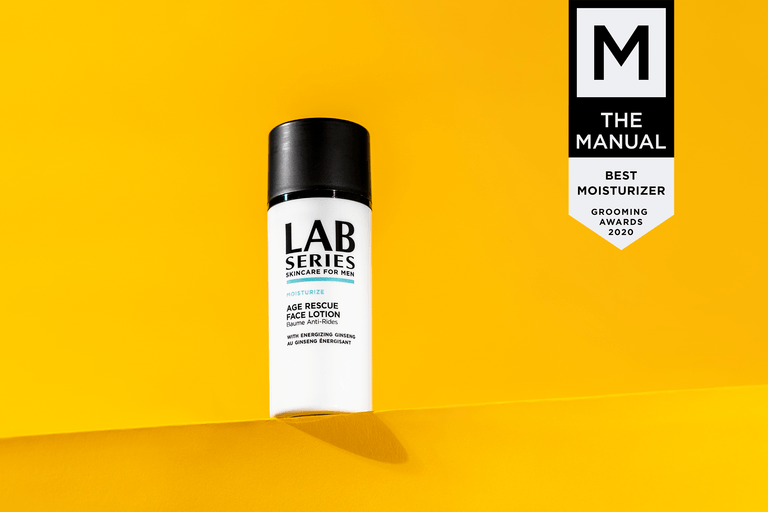 Lightweight yet ultra-hydrating, Lab Series' beloved moisturizer has just the right consistency for most skin types and smells amazing.
Cetaphil Moisturizing Lotion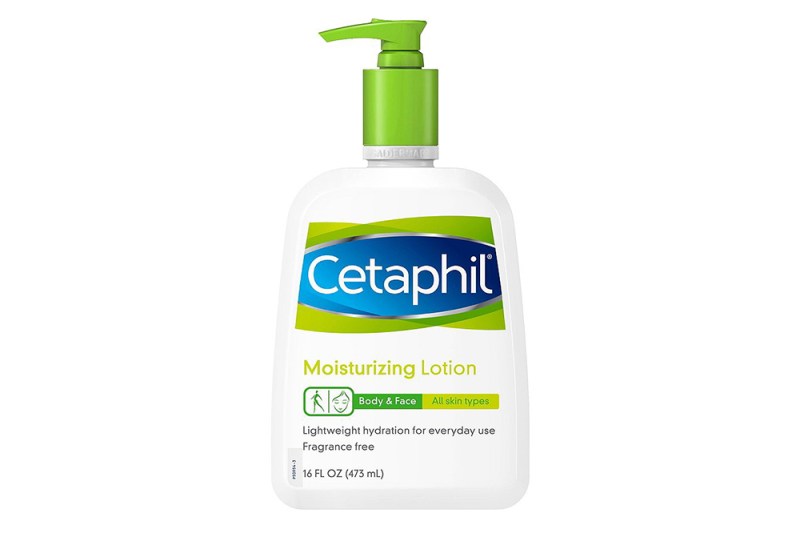 Affordable and paraben- and fragrance-free, Cetaphil's lotion is a great option for guys with dry or acne-prone skin, thanks to its rich formula that won't clog pores.
Versed Dew Point Moisturizing Gel Cream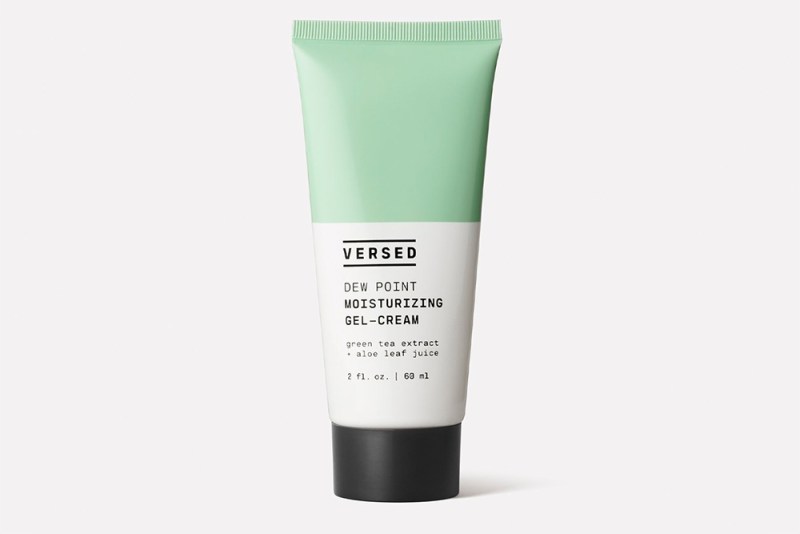 If you're looking for hydrated skin without all the heaviness of a traditional facial moisturizer, meet your new best friend. This vegan moisturizer is gel-based, which means it's the lightest of our selects and works well for men with oilier skin types. This jelly-like texture absorbs instantly into your skin leaving it feeling hydrated without the grease.
Philosophy Clear Days Ahead Oil-Free Salicylic Acid Acne Treatment & Moisturizer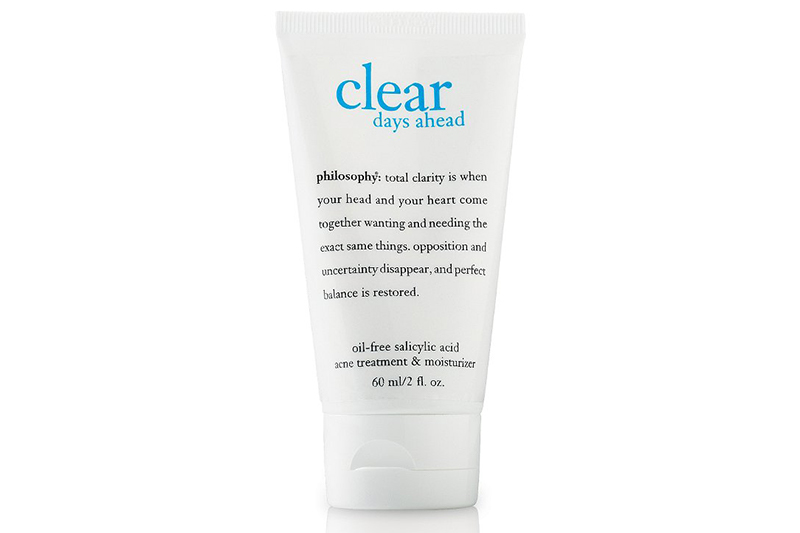 Yes, even for guys with oily skin, you need a moisturizer. This moisturizer helps clear skin of acne while keeping you skin hydrated and balanced. The antimicrobial formula eliminates acne-causing bacteria while the salicylic acid helps fight off new blemishes with less potential for irritation. If you also suffer from shiny skin, this face moisturizer provides oil control for a shine-free finish.
Jaxon Lane Rain or Shine SPF Moisturizer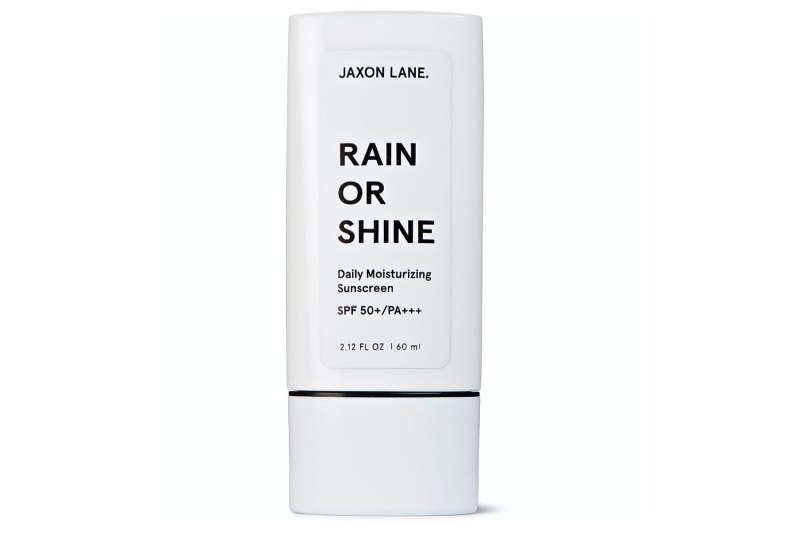 For daytime, a moisturizer with SPF is a requisite. After all, sun exposure is the leading cause of premature aging, and Jaxon Lane's SPF-infused moisturizer has you covered. Best of all, it doesn't leave a white cast, and it includes calming ingredients like ginseng and licorice root to help reduce redness.
Looking for other skin care routine tips? Check out the best custom skincare brands for men.
Editors' Recommendations