When it comes to skincare, serums do a lot of the heavy lifting. If your skincare routine consists of washing your face with water in the shower, serums might seem way too advanced, but they don't have to be complicated. Incorporating a serum into your skincare routine can make all the difference in the way your skin looks and feels.
Serums are a concentrated liquid you use after cleansing and toning that really do most of the work when it comes to solving your skin concerns. Serums are packed with active ingredients like brightening vitamin C, nourishing antioxidants, and hydrating hyaluronic acid. Why are these called "active ingredients"? Because they've actually been clinically proven to address the problems you're trying to solve, whether that's acne, blackheads, or simply the passing of time.
Serums are lighter than moisturizers and deliver a powerful shot of good-for-you ingredients that reduce wrinkles, clear inflammation, and hydrate your skin prior to moisturizer. The good news is, whether you're dealing with wrinkles, acne, or dark spots, there's a serum out there that's tailor-made for you. Check out our top picks of the best serums for men in 2022 that can fix almost any skin problem.
Best Serum Overall: Dr. Dennis Gross B³Adaptive SuperFoods Stress Rescue Super Serum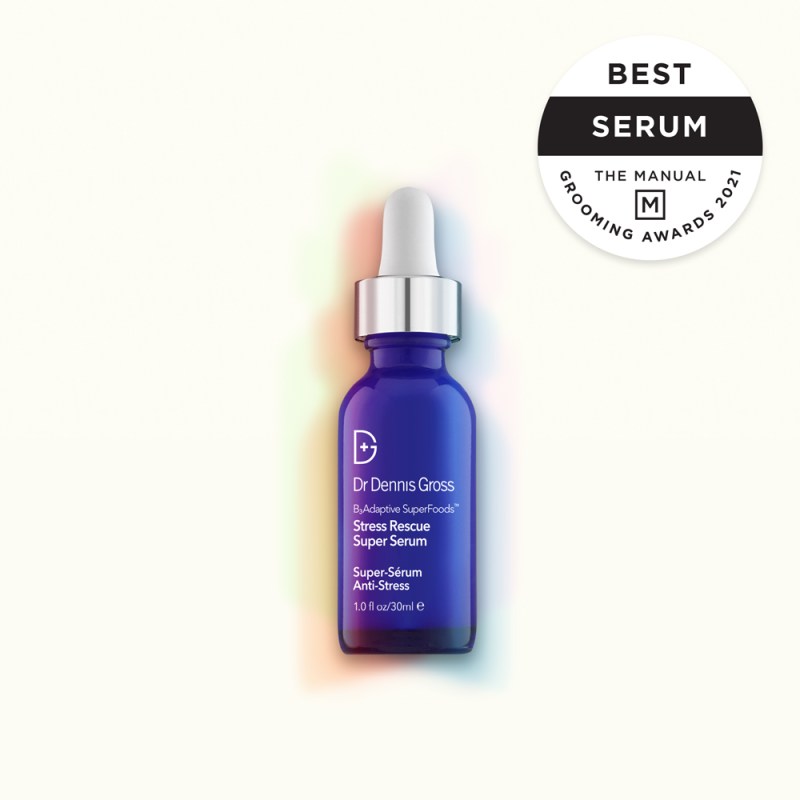 If there's such a thing as a do-it-all ingredient in skincare, it's niacinamide. This powerhouse brightening ingredient can help fight off acne, rosacea, dark spots, and wrinkles. Maskne is no match against niacinamide – it reduces redness, calms inflammation, and zaps cystic acne spots fast. If you're going to splurge on any step of your skincare routine, you'll definitely get your money's worth out of this one multi-corrective serum. That's why Dr. Dennis Gross B³Adaptive SuperFoods™️ Stress Rescue Super Serum is a recipient of The Manual 2022 Grooming Awards.
Best Serum for Acne-Prone Skin: Blume Meltdown Acne Oil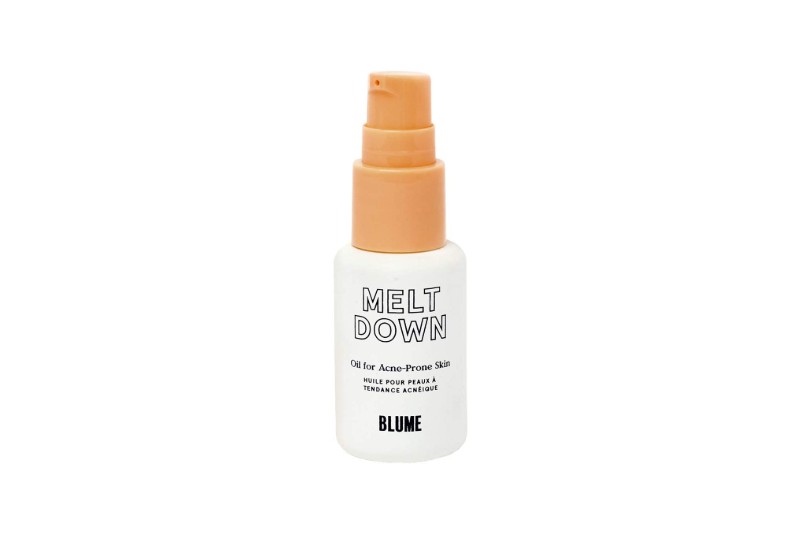 Acne and oil don't typically go together, but in this case, they're a dream duo. Unlike other acne treatments, this one's not drying. This blend of rosehip, blue tansy, tamanu, lavender, and black cumin seed heals acne fast while calming and soothing red, angry skin. Simply dot the oil on bumps and impending breakouts and let it get to work on zapping everything from cystic acne to irritating whiteheads.
Best Hydrating Serum: Vichy Mineral 89 Hydrating Hyaluronic Acid Serum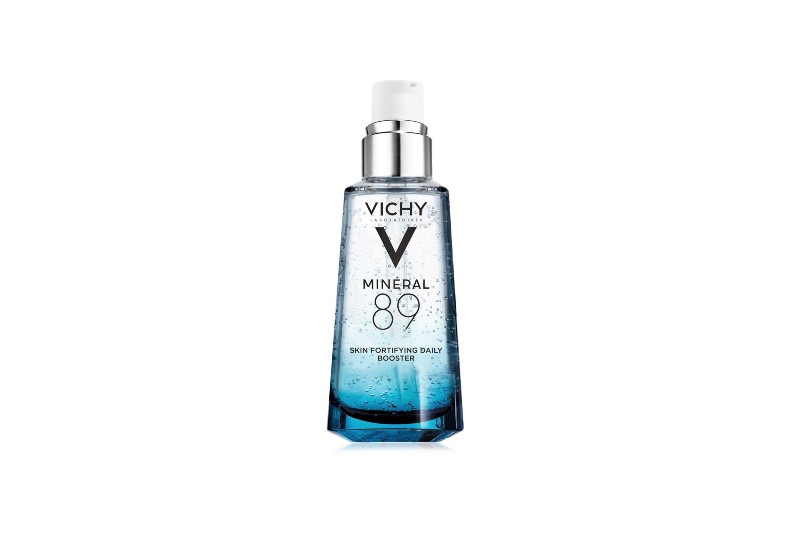 Hyaluronic acid is a popular skincare ingredient that's praised for its ability to hold up to 1,000 times its weight in water, which helps your skin retain moisture while plumping fine lines and wrinkles. This highly awarded hyaluronic acid serum contains 89% Vichy volcanic water, which is charged with 15 essential minerals to plump and fortify the skin's moisture barrier. Great for mature skin, this hydrating gel serum helps pulls moisture into the skin. Use after cleansing your face, putting on a toner, and before moisturizer to make it more effective.
Best Affordable Serum: Good Molecules Discoloration Correcting Serum
Because serums are so concentrated with active ingredients, they're often the most expensive step in any skincare routine. This $12 serum from Good Molecules proves that powerful skincare doesn't have to cost a fortune. Formulated with an advanced form of tranexamic acid and 4% niacinamide, it improves the appearance of age spots, acne scars, hyperpigmentation, and sun damage. Each serums comes with a transparent ingredient list that shows you exactly what you're getting, and the incredible before and after photos speak for themselves.
Best Serum for Dry Skin: Hanacure Nano Emulsion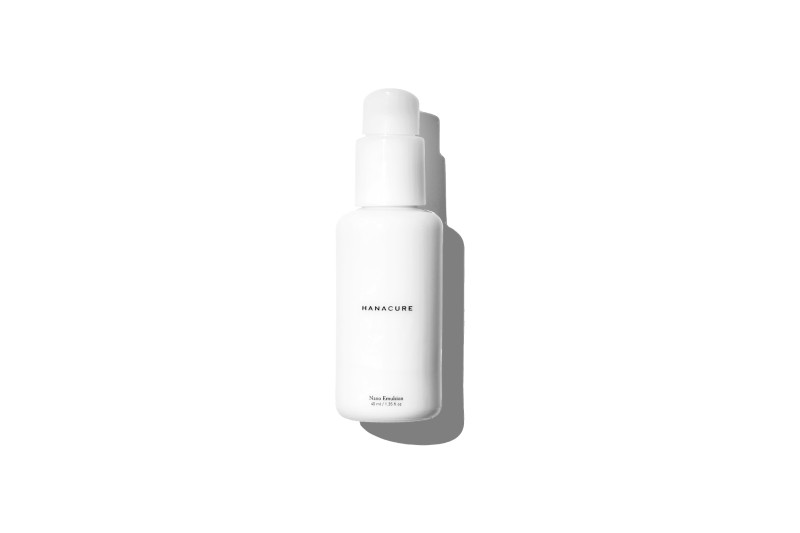 Dry, dehydrated skin benefits from serums packed with skin-restoring peptides and moisturizing squalane. This lightweight milky serum utilizes nanotechnology to enable smaller particles of peptides to penetrate deeper into your skin for maximum absorption. It delivers lasting hydration without feeling greasy or heavy on the skin, and it soaks in quickly.
Best Serum for Sensitive Skin: Caudalie Vinosource S.O.S Thirst Quenching Serum
This serum feels lightweight but packs a heavy dose of hydration. Soothe dry, sensitive skin in just one step with Caudalie's Vinosource S.O.S Serum, which restores the skin's delicate moisture balance using organic grape water and hyaluronic acid. A little goes a long way, and if your skin is feeling super dry, apply to slightly damp skin after toning. Use underneath your sunscreen during the day and a moisturizer at night.
Best Vitamin C Serum: Ole Henriksen Truth Serum
Vitamin C is a potent antioxidant that both repairs and protects. It brightens dark spots from sun damage or acne scarring, stimulates collagen production, and when used with sunscreen, further protects the skin from photo damage caused by ultraviolet rays. This supercharged vitamin C serum contains collagen, which helps improve the skin's elasticity, as well as orange and green tea extracts to nourish. Use in the mornings before your SPF moisturizer.
Best Anti-Aging Serum: Kiehl's Hyaluronic Acid Super Serum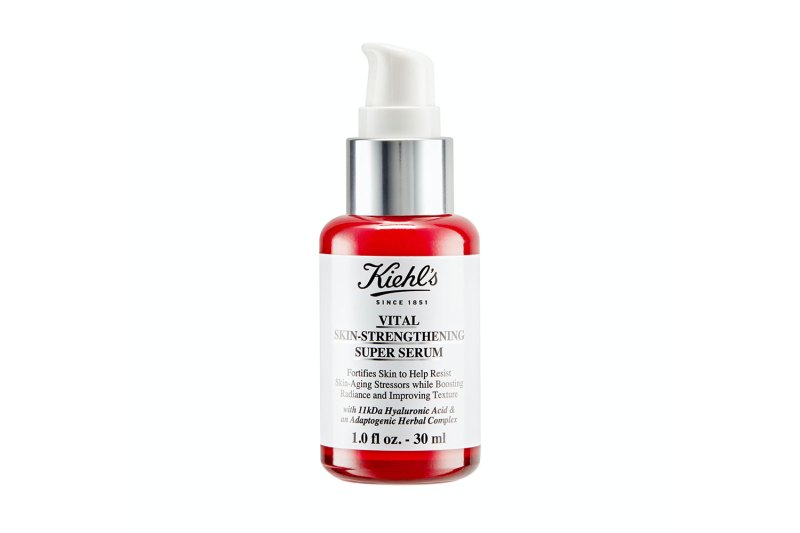 Hyaluronic acid is a sugar-based chemical found in our skin that keeps it hydrated, taut, and plump. Unfortunately we produce less of it as we age, but that's where Kiehl's new hyaluronic acid serum comes in, providing a shot of hyaluronic acid to our mug. While results may vary, we found that using it consistently helped reduce the appearance of fine lines and wrinkles.
Best Serum for Hyperpigmentation: Caldera + Lab The Good Serum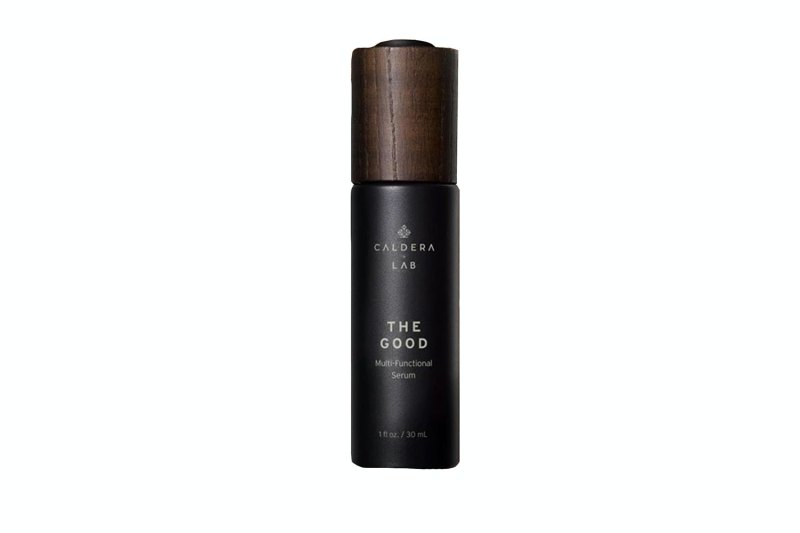 Dealing with dark spots caused by acne or aging? Grab Caldera + Lab's versatile potion, which features 27 natural ingredients to fight skin problems, especially hyperpigmentation.
Editors' Recommendations