For men's skincare, using a facial cleanser, face moisturizer, and sunscreen is already more than enough. So, you might be asking yourself, "Why exactly do I need a toner?" Think of a facial toner as your skin care regimen's appetizer, formulated to prepare your skin for moisturizer and serums and acne treatments. Toners have several benefits for your skin, including tightening and clearing out pores, which can be a great help for people with acne-prone skin.
The key to finding the most effective toner is to look for one whose ingredients are suited to your skin's needs. If you suffer from acne-prone skin, look for a toner with salicylic acid and benzoyl peroxide. If you want to achieve radiant skin, opt for a toner with niacinamide that helps exfoliate dead skin cells for more vibrant skin. And if you suffer from dry skin, choose a hydrating toner.
The search for the perfect toners can be daunting. That's why we've rounded up the best toners for men at every price point, no matter your skin's needs.
Related Guides
Best Toner Overall: Fenty Skin Fat Water Toner and Serum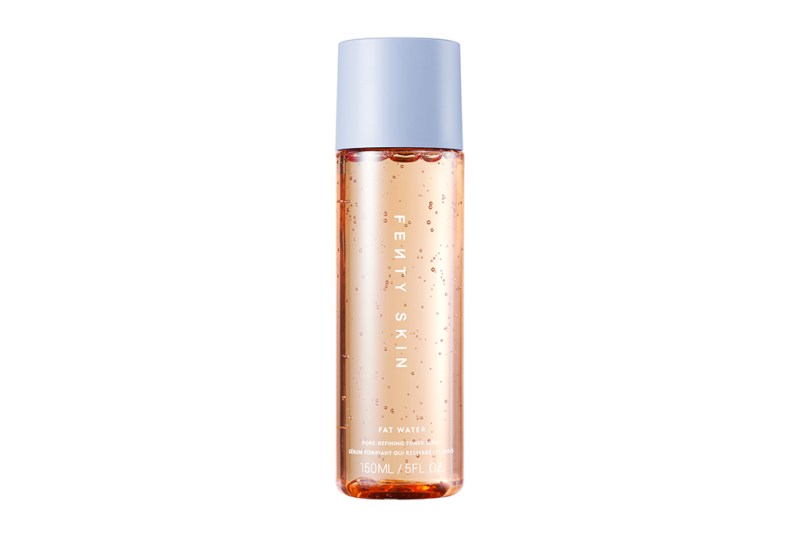 Gentle yet practical enough for day and night use, this toner from Fenty Skin does a little bit of everything — from reducing dark spots and fine lines to reducing oil and defining oils. Rihanna's Fat Water is perfect for those looking to add a toner to their regimen for the first time.
Best Luxury Toner: Dr. Barbara Sturm Balancing Toner
Suitable for all skin types, this balancing toner uses the skin's natural pH value to help reduce the appearance of pores by removing oil buildup. It is formulated with beta-glucan and panthenol to soothe sensitive skin and leave your face ready for your favorite moisturizer.
Best K-Beauty Toner: Dr. Jart+ Ceramidin Liquid Moisturizing Toner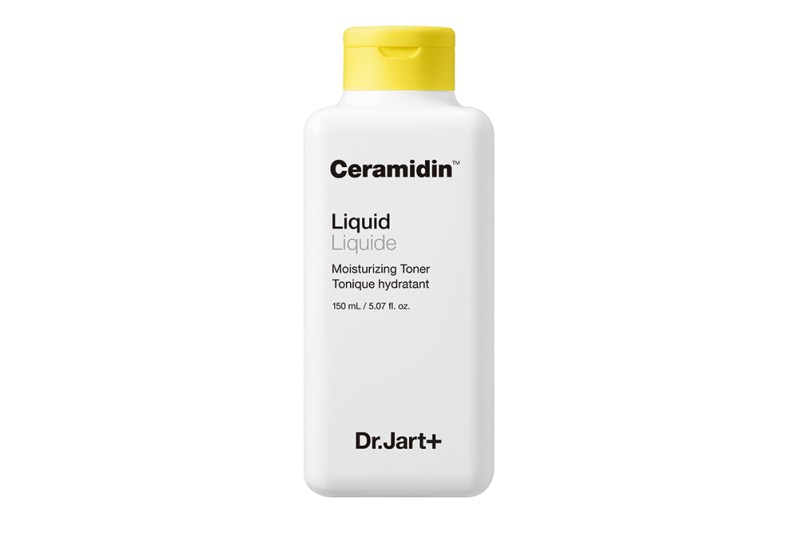 Created to strengthen and deeply moisturize your skin, this lightweight toner filled with Dr. Jart+'s signature 5-Cera Complex leaves your skin taut and ready to absorb the next products in your grooming routine.
Best Aftershave Toner: Baxter Post-Shave Treatment for Men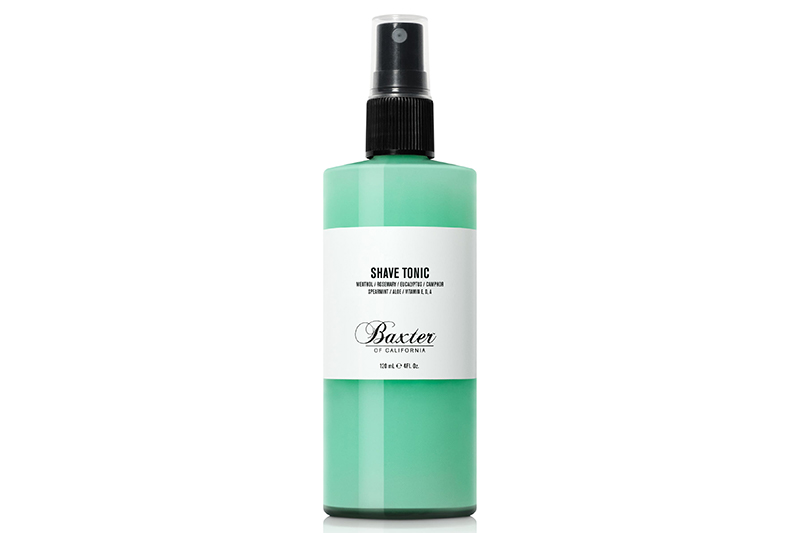 After shave care is absolutely crucial to reduce irritation and to keep pesky ingrown hairs at bay. This spritz shave tonic is a great toner to apply to your face after your shave routine to maintain healthy skin and soothing moisture. This toner is formulated with natural essential oils and fortified with aloe extracts and vitamins E, D and A to provide your skin with hydration.
Best Toner for Sensitive Skin: Burt's Bees Sensitive Toner with Aloe & Witch Hazel
Not all toners are created equal. If you have used traditional toners in the past to only be stricken with irritation and redness then you might want to this alcohol-free toner from Burt Bee's a chance. This toner is formulated to balance sensitive skin infused with soothing Aloe Vera and witch-hazel to sweep away impurities and excess oils. Best of all, there's no stinging sensation or overly dry feeling — only skin that is lightly moisturized and soothed.
Best Brightening Toner: Good Molecules Niacinamide Brightening Toner
Blemishes, hyperpigmentation and dull skin are just some skin conditions that can really put a hamper on your confidence. And often times they can be tricky to treat — but with the right products, you can see gradual improvement with the overall texture of your skin. This toner from Good Molecules is packed with key ingredients such as niacinamide and vitamin C to fight off excess melanin production that causes hyperpigmentation, strengthens your skin's barrier and gives your skin an overall healthier appearance.
Best Toner for Enlarged Pores: Glow Recipe Watermelon Glow PHA + BHA Pore-Tight Toner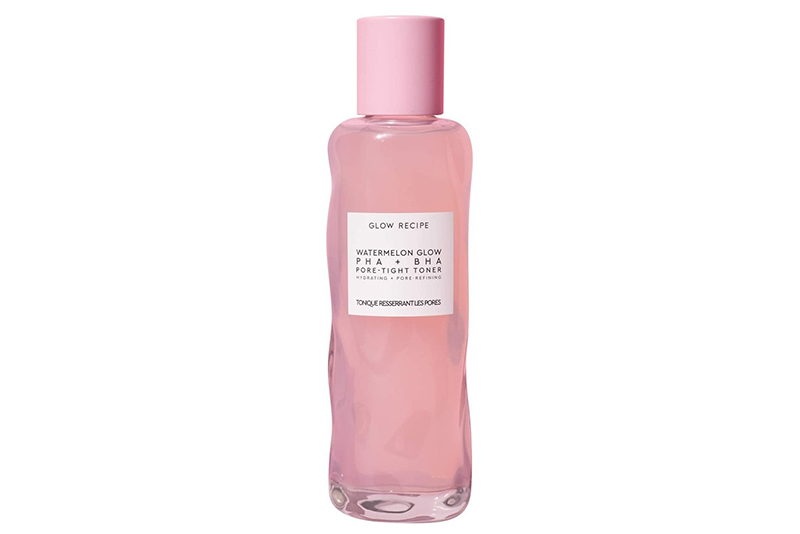 When your skin is clogged with excess oil, dead skin and dirt, your pores might become enlarged and more noticeable. A gentle exfoliating toner can help to minimize your pores for a smoother, clearer-looking skin. This lightweight toner from Glow Recipe is packed with natural PHA and BHA-infused watermelon that delivers essential vitamins and amino-acids to give your skin a clearer complexion. And if the thought of chemical exfoliation makes you a little hesitant, don't worry — this is an alcohol-free and gentle toner that is suitable for all skin types.
Best Toner for Oily Skin: First Aid Beauty Oil-Minimizing Toner with Salicylic Acid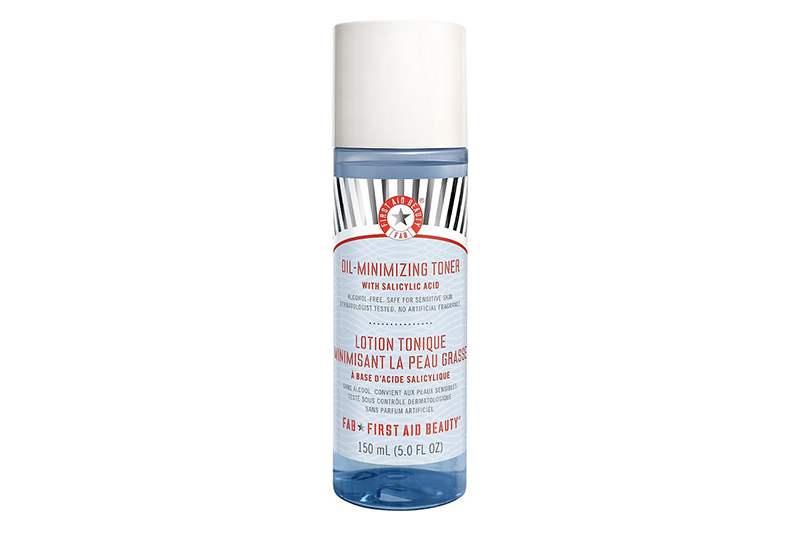 Men often times have oilier skin than women and even though some men can get away from it, using any old toner won't cut it. If you suffer from a shiny face or have acne-prone skin, you'll want to reach for a toner formulated with salicylic acid to minimize oil production. This toner helps remove traces of residue and oil without stripping your skin of it's natural moisture or damaging your skin's natural barrier. Your skin will feel clarified, purified, and deeply cleansed. 98% of those who used this Oil-Minimizing Toner from First Aid Beauty agreed that their skin looked less oily.
Best Moisturizing Toner: Heritage Store Rosewater Facial Toner w/Hyaluronic Acid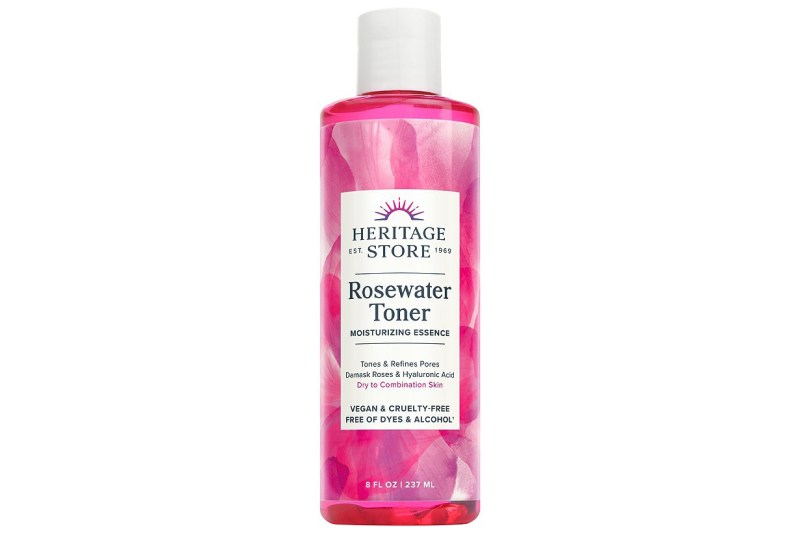 This hydrosol facial toner from Heritage Store is formulated with rose water and hyaluronic acid to deeply moisturize your skin while still toning and ridding your face of impurities. This toner is also oil-free so it is safe to use for oil-skin and gentle enough for sensitive skin as well. You can also expect a toner that is free from dyes, alcohol, parabens, and sulfates.
Best Drugstore Toner: Dickinson's Witch Hazel Astringent
It doesn't get more old-school than good old-fashioned witch hazel. This astringent from T.N Dickson is made from 100% witch hazel. This formula is a gentle, yet effective toner for relieving various skin irritations such as blemishes and inflamed skin caused by insect bites or minor cuts. It's also dermatologist recommended and contains no dyes, fragrances and chlorine.
Best Firming Toner: Andalou Naturals Coconut Water Firming Toner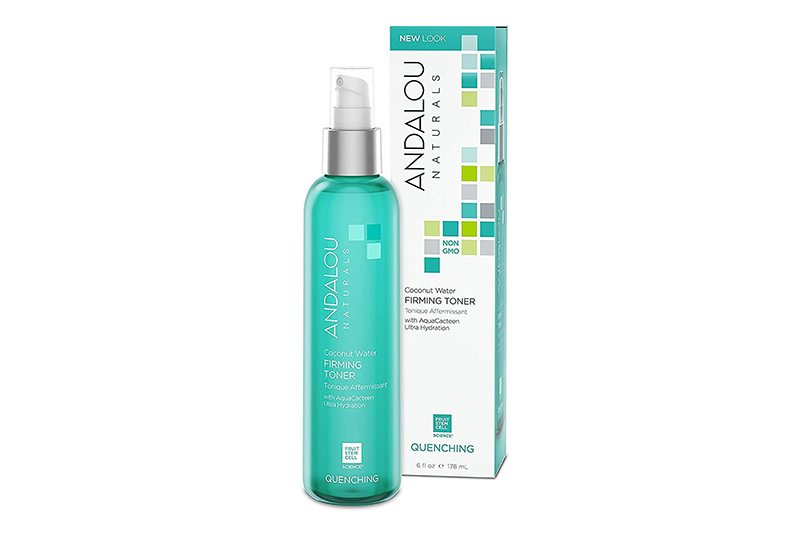 This firming toner from Andalou Naturals uses the science of fruit stem cell technology to instantly refresh, hydrate, and improve the texture of your skin. If you have dry skin, this toner is loaded with coconut water electrolytes to quench your skin to keep it looking healthy. You can also a product that is naturally derived, sustainably sourced, non-GMO and always cruelty-free.
Editors' Recommendations