Bedtime routines may have been a staple part of your life as a child — perhaps even one you looked forward to all day. Maybe it included a book, bath, story, and time with a beloved caregiver.
However, bedtime routines aren't just for children. They also don't just include powering down your phone and curling up with a book — though both are good ideas to up your sleep quality and duration. The right nighttime skincare routine can leave you feeling refreshed and rejuvenated in the morning.
"Proper skincare routine can help maintain healthy and vibrant skin," said Ewelina Aiossa, a skincare expert and co-founder of Clinical Skin.
Yet, there are so many products on the market. You may also have so many questions. Is there a "right" skincare routine order? What are the must-have skincare routine steps, and which can you skip? Aiossa says the process doesn't have to be overwhelming.
"Keep it simple when it comes to [your] skincare regimen," Aiossa stated. "At the end of the day, what matters is that you regularly use the products to [get] their benefits."
Just like there are best practices for a morning skincare routine, experts share ways to maximize your nighttime skincare routine. Keep reading to learn about these tips.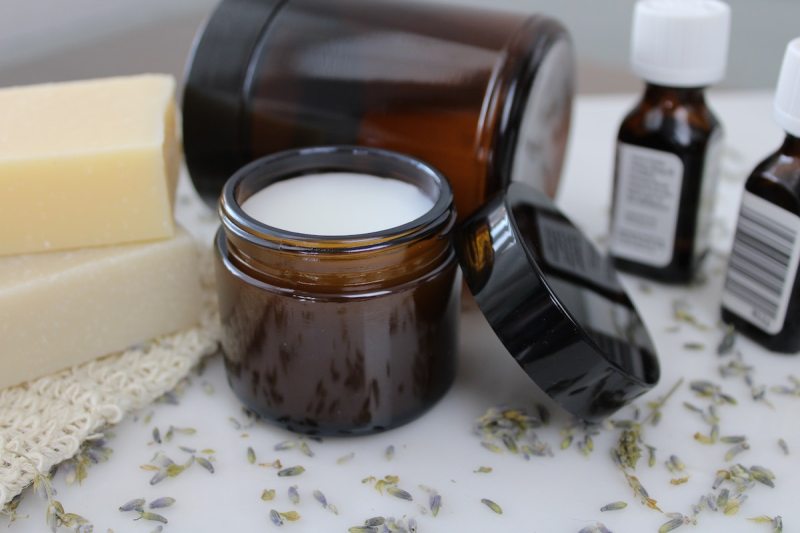 The best nighttime skincare routine
Not everyone has the time or desire to work through a page-long list of steps during their nighttime skincare routine. The good news: You don't have to. In fact, sometimes, fewer skincare routine steps are better. For example, not everyone needs a retinol product. Generally, Aiossa says skincare regimens can be broken down into two — yes, two — essential steps and nice-to-haves. She and others advised on both.
Must-do nighttime skincare routine steps
Every gentleman's skincare routine should include these steps in order.
Cleanse your face
Whether you stayed in all day or ventured out to the office, a garden, or beyond, washing your face is necessary. Soap and water is the old-school way. You'll want a cleanser.
"Cleanse the face with a gentle, fragrance-free cleanser to remove any dirt or oil accumulated throughout the day," said Heidy Urra, the leading medical aesthetician and skincare expert at Miami Plastic Surgery.
Aiossa explained, "Considering men's skin is a bit oilier (courtesy of testosterone) and has larger, more concentrated oil glands, men should use a cleanser/face wash to effectively remove debris and oil from its surface. One can look for a cleanser with hydroxy acids (i.e. glycolic acid based) to effectively counteract the oiliness."
"The same cleanser can be used at night as in the morning," advised Dr. Dustin Portela, a board-certified dermatologist.
Apply a moisturizer
Like cleansing, moisturizing is an essential part of your morning and evening skincare routine. However, consider using something different at night.
"Use a heavier, richer moisturizer at night, ideally packed with age-defying ingredients — ceramides, peptides, [and] AHAs — to support skin barrier and skin repair and wake up to rejuvenated complexion come morning time," Aiossa said.
Portela recommends against "strong fragrance in this step."
Here, skincare routine order matters. Cleansing your face before moisturizing ensures you don't wash away the moisturizer.
Nice-to-have items in your nighttime skincare routine
A two-step nighttime skincare routine may sound too good to be true. It's not, but experts share other steps to help repair the skin as you sleep.
Try a retinol-based product
Retinol can treat acne and slow aging.
"For men seeking rejuvenating benefits, I suggest using [a] retinol-based product at nighttime, when skin is in recovery mode," Aiossa said. "Retinol will help speed up the cell turnover (gentle exfoliation) while minimizing the appearance of pore size, fine lines and wrinkles, discolorations, and improving skin texture. It is a multitasking powerhouse ingredient."
The evening is a good time to apply a product with retinol. It's known to cause extra sun sensitivity. Sun exposure also makes retinol less effective.
Use a toner
After cleansing, Urra suggests using a toner to "help balance the skin's pH levels and prepare the skin for the rest of the routine."
(The next step is moisturizing.)
Exfoliate weekly
Exfoliating can feel harsh on the skin if done too often. However, Aiossa suggests taking this step once or twice per week.
"You can also choose to add exfoliation (physical scrubs, chemical exfoliants) to your PM regimen skin twice weekly (or as needed) to help remove dead skin cells, which allows for skincare products to penetrate better and keeps the complexion looking and feeling smooth, while keeping breakout at bay," Aiossa said. "If you use retinol (vitamin A) at night, you may skip the mechanical exfoliation step."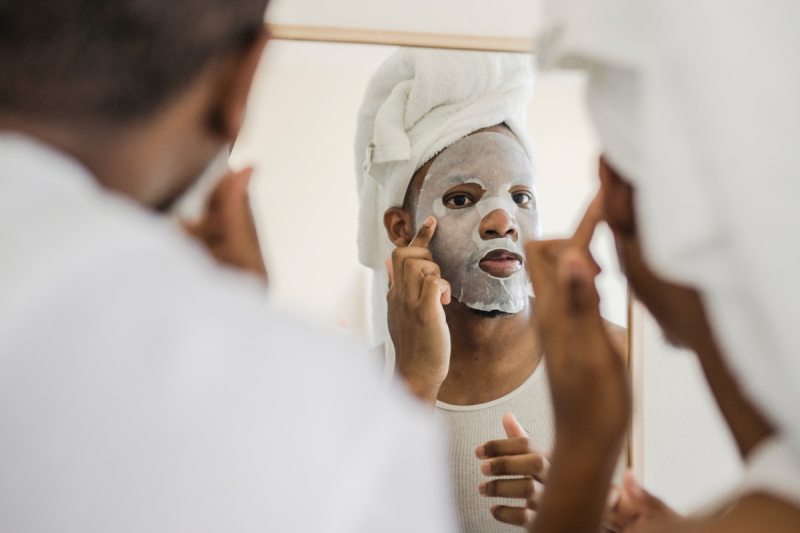 Why your nighttime routine still needs customization
The above skincare routine steps should help you streamline your pre-bed regimen. That said, experts share there's still something to be said for those often-overwhelming ingredient options. Your skin type, goals, and concerns matter.
"In today's market, there really is a product for everyone," said Dr. Gary Goldfaden, a board-certified dermatologist with Goldfaden MD. "It boils down to finding the correct ingredients and regimen for your skin."
Think about your concerns when shopping.
"When shopping for products, make a list of the problem being targeted and the desired result. For example, 'you want to achieve a brighter complexion, but you suffer from rosacea,'" stated Dr. Goldfaden.
A dermatologist can help you cut through the jargon. However, a little research is something to get you started.
"The best advice is to read all the information because nothing is black and white," Dr. Goldfaden said. "Mixing and matching high-tech products with natural products is sometimes the best regimen. Educate yourself and try a few different types of products."
Editors' Recommendations