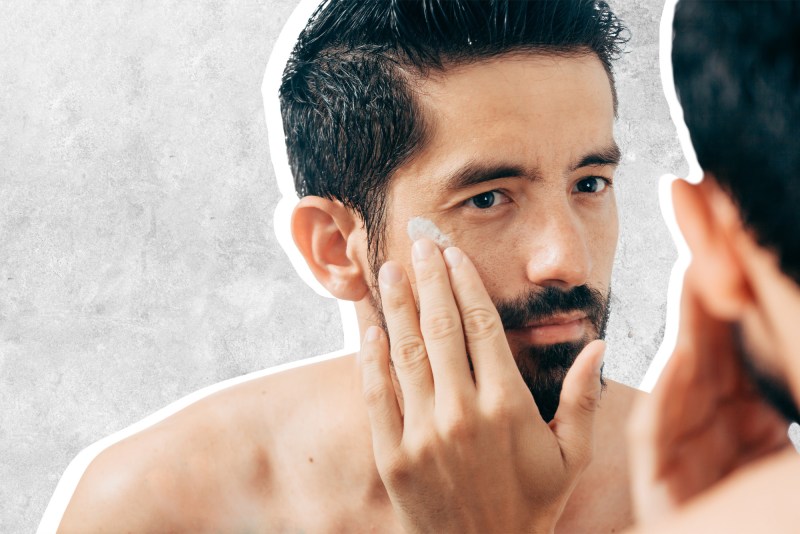 No matter what the season is, shielding your skin from the sun should be at the top of your concern. And the best way to do just that is by investing in some of the best men's face moisturizers with Sun Protection Factor (SPF). Using an SPF of no less than 30 on a daily basis can significantly protect your skin from the sun's UVB rays that can cause different types of skin complications later in life, according to the American Academy of Dermatology. Another seemingly superficial (but also major) benefit: A 2016 study from Johnson and Johnson's Skin Research Center found that roughly about half of the participants who used daily moisturizers containing SPF saw improvements in the appearance of their sunspots, while 41% of them said they saw their skin clear up after a year of use.
Ahead, we feature 11 of our favorite moisturizers containing SPF so you can keep your skin fresh and protected all year long.
Related Reading
Best Streak-Free Sunscreen: Dermalogica Invisible Physical Defense SPF 30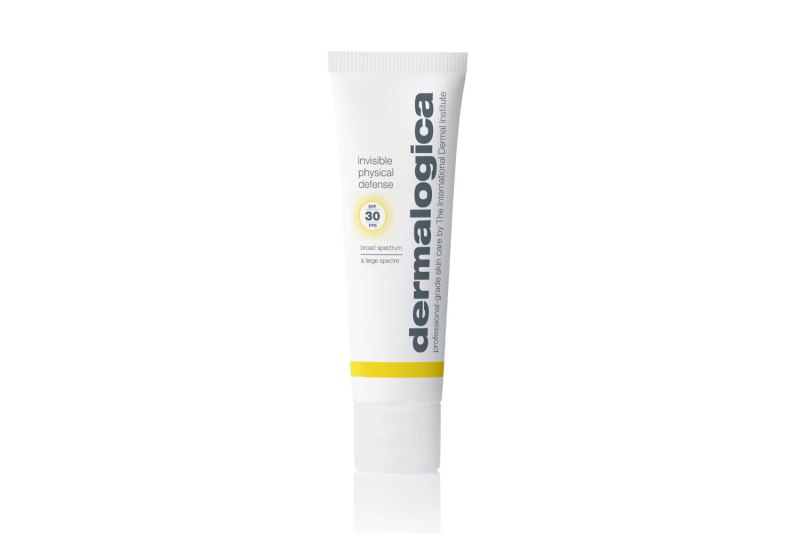 While so many face sunscreens out there tout their sheerness, Dermalogica's moisturizer is one of the few SPF products we've tried that doesn't leave a visible white cast after application. What's more, it includes a proprietary formula that gives protection from blue light (skin-damaging rays from computer and smartphone screens) and reduces redness and dryness.
Best Sunscreen for Sensitive Skin: SkinCeuticals Physical Fusion UV Defense SPF 50
Here's another great SPF moisturizer that leaves a sheer finish. While sunscreens can be irritating for guys with sensitive skin, we discovered that using SkinCeutical's sunscreen left us with no breakouts or skin irritations, probably because it's fragrance-free, contains no synthetic preservatives, and is non-comedogenic, which is a fancy way of saying this sunscreen won't clog your pores. Basically, use this if you're still confused, as it has the best skincare ingredients.
Best Sunscreen for Dry Skin: Supergoop! Superscreen Daily Moisturizer SPF 40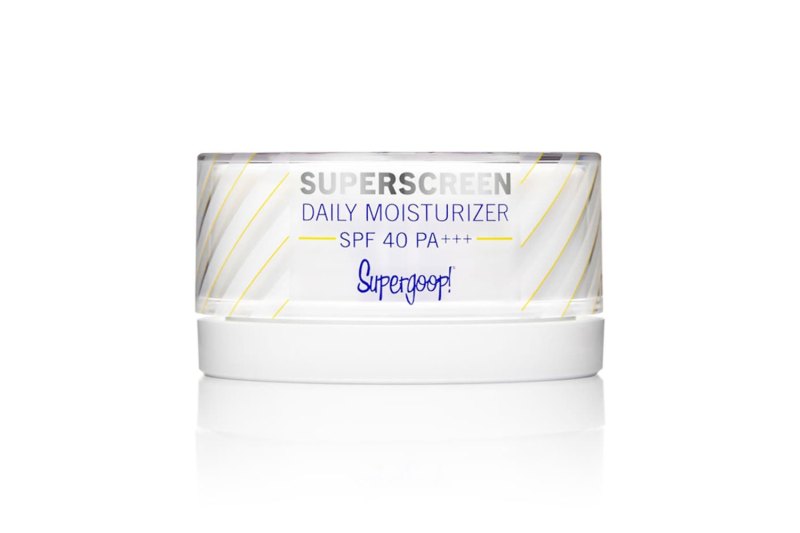 The thickest sunscreen on our list, Supergoop's cream moisturizer is ultra-hydrating without blocking your pores and includes SPF 40. We found that applying this after cleansing leaves a dewy finish.
Best Affordable Sunscreen: Neutrogena Ultimate Sport Face Oil-Free Sunscreen Lotion
Not only does Neutrogena's sunscreen contain ingredients found in more expensive sunscreen products, but this moisturizer works great for guys who spend a lot of time outdoors thanks to its sweat-wicking properties. And if you're a frequent outdoor runner, this sunscreen won't burn your eyes.
Best Sunscreen for Acne-Prone Skin: Dr. Dennis Gross Dark Spot Sun Defense SPF 50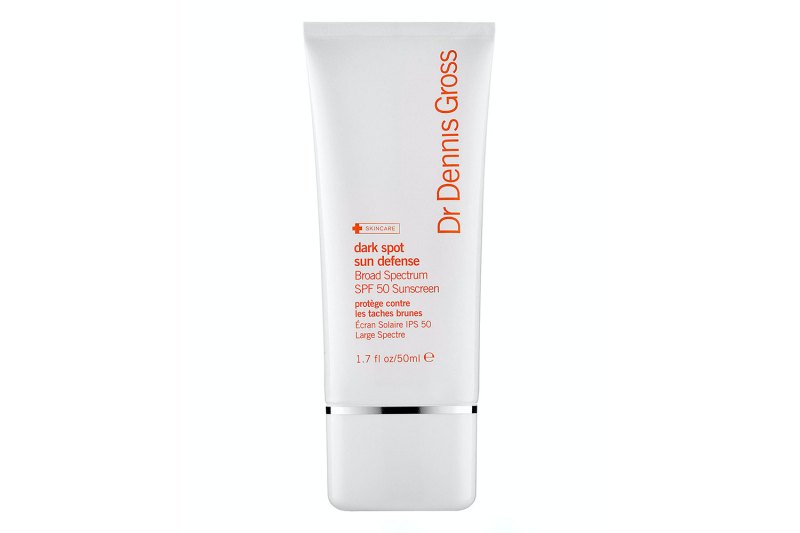 Guys who are prone to acne should definitely use SPF, as unprotected sun exposure can lead to hyperpigmentation and acne scars. Enter Dr. Dennis Gross, a brand that specializes in producing quality skincare products for people with special skin conditions, especially acne. This moisturizer feels light, includes skin-evening ingredients like hyaluronic acid and is non-comedogenic.
Other Moisturizers With SPF That We Love
Lab Series Day Rescue Defense Lotion Broad Spectrum SPF 35
Winner of our 2019 Grooming Awards for best moisturizer, this moisturizer provides a combination of sun-protecting abilities and ultra-hydrating properties that we love, plus it doesn't leave a greasy residue.
Jaxon Lane Rain or Shine Daily Moisturizing Sunscreen SPF 30
Another crowd-pleasing sunscreen, Jaxon Lane's latest product also contains skin-soothing ingredients like vitamin E, hyaluronic acid, and green tea.
Mantl Invisible Daily SPF 30
Co-created by Queer Eye's Karamo Brown, Mantl's sunscreen is specially formulated for guys who are balding, so this moisturizer is just as effective on your scalp as it is on your face.
Bravo Sierra Face Sunscreen SPF 30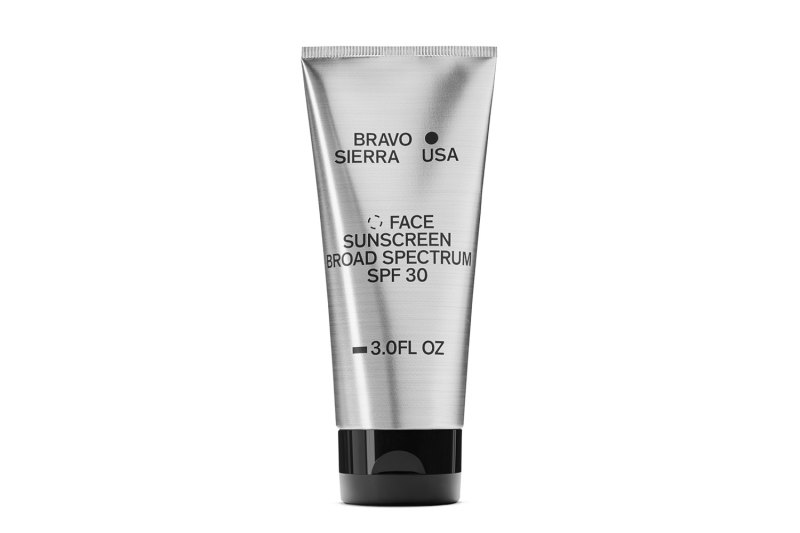 Bravo Sierra was tested by active military personnel, and it works just as well for civilians. We especially like the brand's sunscreen, which is affordable, (relatively) fragrance-free, and is great for guys who spend most of their time outdoors.
Murad City Skin Age Defense SPF 50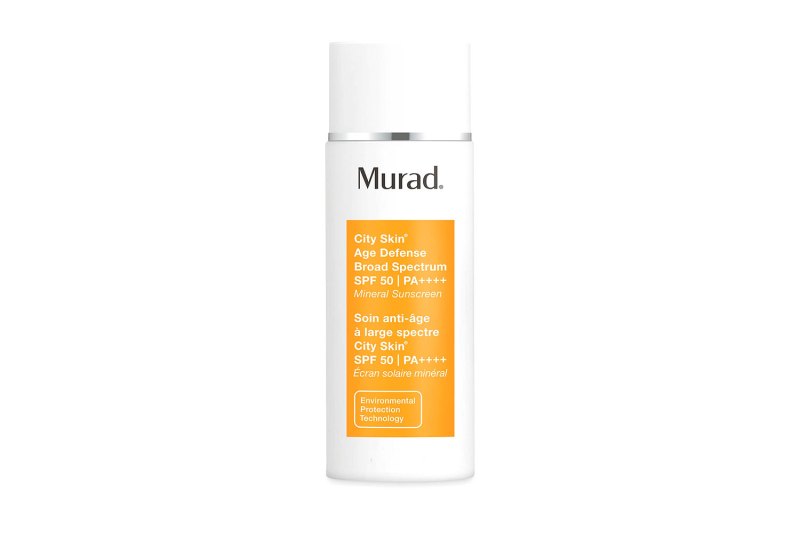 Murad's mineral-based sunscreen is a bestseller for good reason: It doesn't clog pores, it goes on light, and just a little bit of it goes a long way. A great option for men with sensitive or acne-prone skin.
Cardon Men's Face Moisturizer SPF 30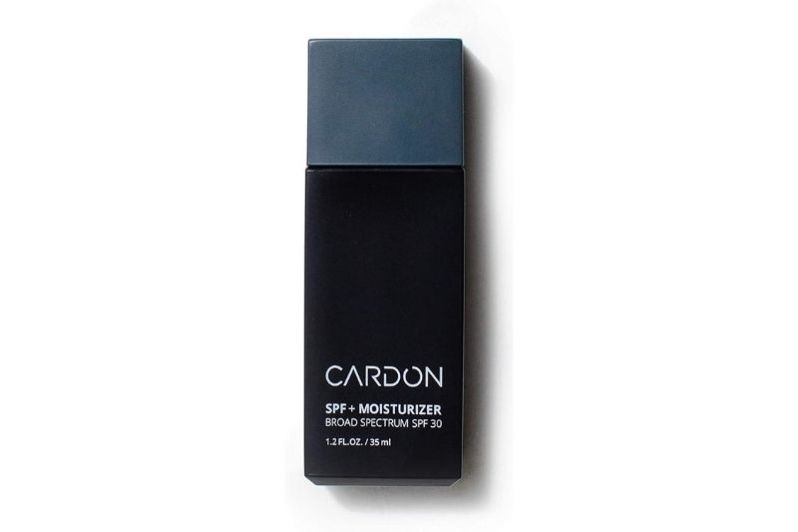 This award-winning lightweight sunscreen provides intense hydration as well as sun protection. It's also water-based, making it suitable for all skin types!
Oars + Alps Daily Anti-Aging Facial Moisturizer
With a broad spectrum of SPF 37 that protects your skin against UVA and UVB rays every day, this facial moisturizer by Oars + Alps also stops common signs of aging. On top of that, it keeps your face hydrated throughout the day without the oil and grease.
Alastin Skincare Broad Spectrum SPF 30+ Sunscreen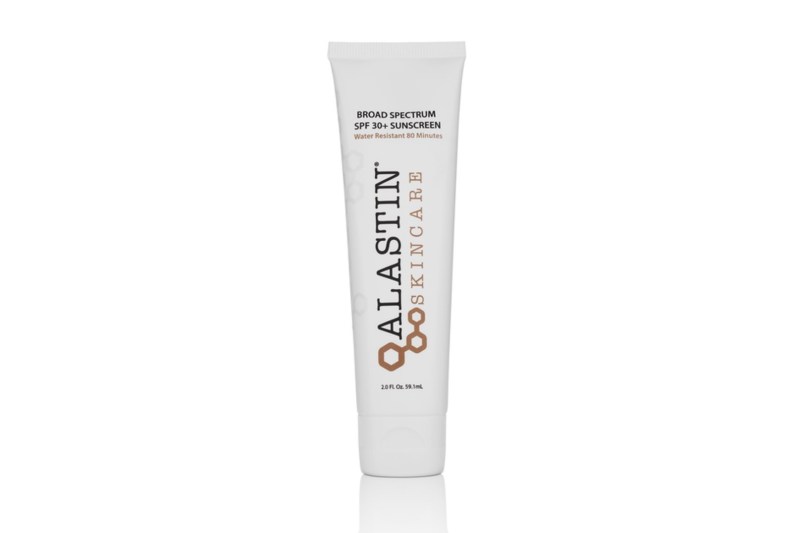 This water-resistant sunscreen from Alastin Skincare moisturizes the skin and protects it from harmful, broad-spectrum UVA/UVB rays. It also helps calm the skin with key botanicals, such as cucumber and aloe leaf extract.
Vacation Mineral Lotion SPF 30
If you're worried about buying sunscreens that could potentially destroy the reefs, then Mineral Lotion SPF 30 by Vacation might be the one for you. This sunscreen, formulated with reef-friendly, non-nano zinc, follows the EU regulations for nanoparticles and the Hawaii reef-friendly mandate.
Smashbox Halo Healthy Glow Tinted Moisturizer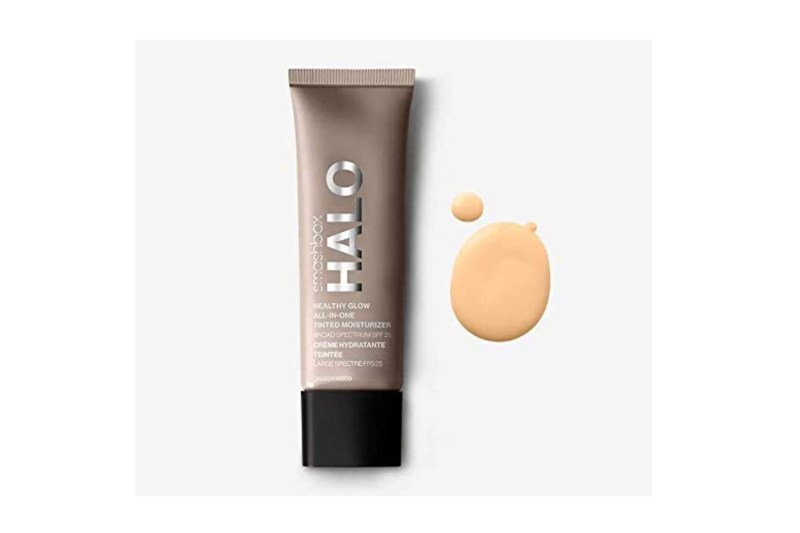 This tinted moisturizer does not only give you a broad spectrum of SPF 25 but also provides lightweight, natural-looking dewy coverage that hydrates skin for up to 24 hours.
Paula's Choice Resist Skin Restoring Moisturizer SPF 50
Paula's Choice Resist Skin Restoring Moisturizer SPF 50 consists of helpful antioxidants such as shea butter, coffee seed, and apple, plus tone-improving niacinamide and licorice to help keep skin hydrated throughout the day.
Editors' Recommendations