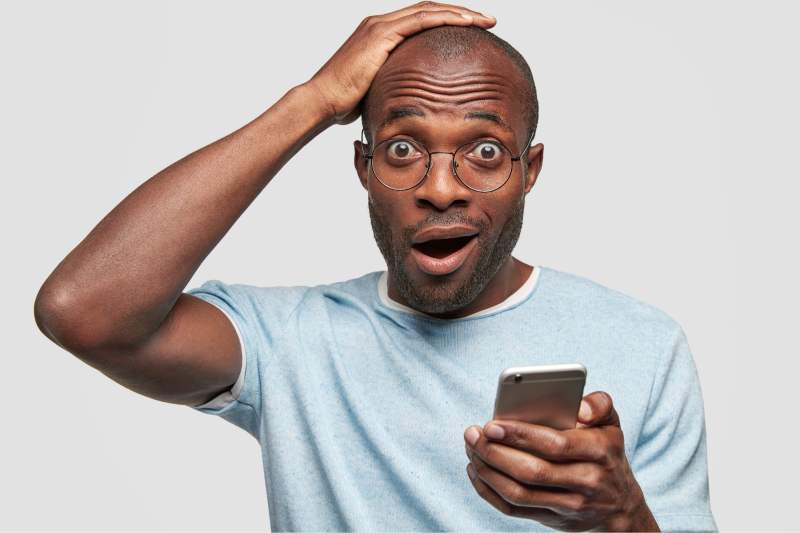 As we get older, we start to notice what's going on, on the top of our heads a little more. Our hair begins to thin, and our hairline begins to get scared and pull back. It's all part of the aging process, but it's not always easy to get over or to deal with. Losing your hair sometimes feels like you are also losing a piece of yourself or a part of your identity. Thanks to modern medicine and innovative technologies, hair loss due to male pattern baldness is no longer the death sentence for your hairline that it used to be.
Earlier treatment plans, medications, topical tinctures, surgery, and over-the-counter therapies give balding shoppers hope of hanging onto their locks for as long as possible. While male pattern baldness is inevitable for some, it does not mean you have to give up without a fight. We'll help you hang on to hope — and your hairline — for as long as possible.
What male pattern baldness is, really
According to dictionary.com, male pattern baldness (MPB) is defined as, "a pattern of hair loss in males, dependent on the presence of the androgenic hormone testosterone, in which the scalp hair eventually covers only the back of the head and temples." MPB is also referred to as androgenic alopecia and affects more than 50 percent of all men in the U.S. — 80% in Caucasian men alone.
Androgen is a male sex hormone and alopecia is a hair loss disorder. Whether a man will develop MPB depends on their individual genetic makeup and their family history with the disorder. So, guys, you may want to take a look around at the males in your family. In addition, you may want to consider asking your male family members when they started to show signs of hair loss.
There are a couple of telltale signs of MPB. It often begins around the hairline and temples, with hairlines slowly receding backward toward the crown of the head. A bald spot at the crown of the head often appears shortly thereafter, but sometimes starts out slowly before gradually becoming more and more noticeable. Over time, the receding hairline meets the growing bald spot that originated at the crown of the head, making the infamous "U" shape. This shape continues downward toward the ears and base of the head until little hair remains.
You have male pattern baldness — now what?
If you suspect you're suffering from MPB, there are several kinds of treatments available. These range in severity from lower risk, over-the-counter treatments for mild cases, and more extreme commitments like surgical hair follicle transplant surgery. It is particularly important to see your doctor before trying new treatments or medications and is especially so in the diagnosis of MPB. Having a doctor professionally diagnose hair loss from MPB is critical because they will first rule out other probable causes. In some cases, more serious issues are discovered and are more important to treat than the MPB.
The lowest-risk treatment for MPB is nothing more than the right haircut or hairstyle. Seeking out a barber or stylist with experience at hiding MPB with a good cut is a first line of defense against hiding thinning hair. It may sound ridiculously simple, but people may not realize that a well-suited haircut or style truly minimizes the overall appearance of hair loss. A quick Google search will help pinpoint the right stylist for you, based on your needs and location. If you live in a more rural setting or lack available, specialized stylists in your area, consider researching styling tips on YouTube to give you inspiration.
Another low-risk option for MPB sufferers is Minoxidil or Rogaine. This treatment is geared more toward those who have recently started noticing hair loss or receding hairlines. Users are encouraged to use it for a minimum of four months to at least one year for best results. Even though this treatment is available over the counter without a prescription, consumers should consult with their doctor before using.
Finasteride, also known by its brand names of Proscar or Propecia, is an oral medication taken alone, or along with Rogaine, for hair loss in men. This medication (that requires a prescription) contains an enzyme that blocks the production of the male hair loss hormone, slowing the inevitable down. This medication is recommended to be taken from three months to up to one year for best results, and it must be taken regularly to halt hair loss. If you stop taking finasteride, the hair loss will resume. Side effects from this medication are moderate and include depression, itching, rash, and pain in the testicles. Being open with your doctor about your hair loss and any medications used to treat it is important for this treatment.
Other possible regimes
forhims.com, a MPB-based product line that uses a combination of over-the-counter products to help customers address thinning hair
Hair mapping
Surgical follicle and/or hair transplants
Hairpieces/wigs for those against surgical intervention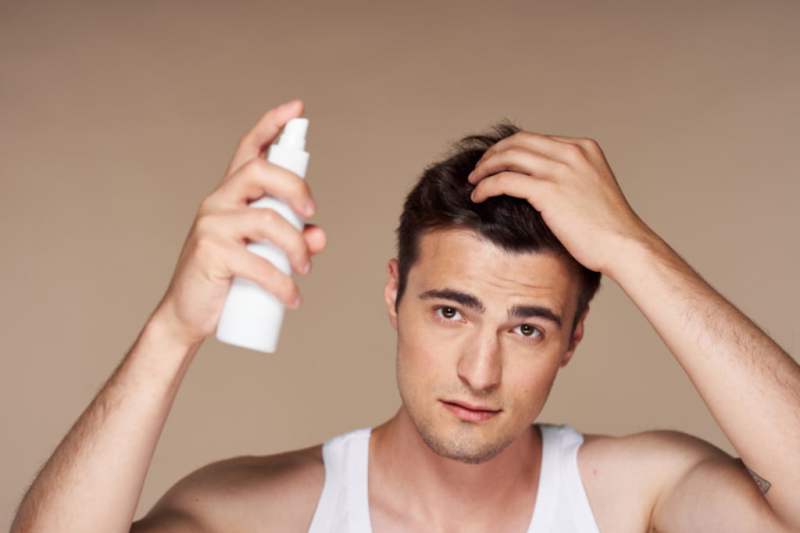 How to hang on to the hair you have
Yes, we know it's genetic and will probably happen to you if you notice a pattern at the next family get-together. But there are a few things you could do to slow down the process of your hair thinning out to keep what you have on your head longer.
Focus on your diet and exercise routines. Getting healthy seems to be the answer to everything, and there's a reason for that. Eating foods rich in proteins like keratin will give your hair a fighting chance to stay longer. Load up on fish, chicken, eggs, and nuts.
Don't be too hard on your hair. If you style your hair, try to avoid excessive use of heat, styling products, and how hard you brush.
Up the iron. Pumpkin seeds, lentils, clams, and spinach are foods that will get your body's iron levels up, which is what your body needs to grow healthier hair.
Get acquainted with your scalp. Scalp massages are in, and you should give yourself one every time you shower. At least weekly scalp massages will promote blood flow and better circulation, which wakes up those hair follicles so they will grow hair faster.
Whether you're trying to prevent future hair loss, noticed a more prominent receding line, or are well into your hair loss journey, there are options to combat this issue. Forget becoming the guy who wears hats now and don't avoid get-togethers because of embarrassment due to male pattern baldness. Pay attention to your scalp, do all that's possible to save the hair that's on your head now, and take measures to prevent any further hair loss, so you and your hairline stop stressing out.
Editors' Recommendations