Engaging in activities this fall sounds fun but that doesn't mean you should take your health and safety for granted. To curb the spread of COVID-19, the Centers for Disease Control and Prevention (CDC) recommends everyone wear face masks in crowded public settings and public transportation. Many of the businesses that are reopened require it as well.
Although most of the cloth face masks in our roundup are not medical-grade, they can help block particle transmission or act as a cover for the one-time-use masks being used by healthcare workers. These brands continue to keep up with the production of face masks as the demand for them surges. We hope that our guide will help you find the best face mask to protect yourself and others from the spread of the virus.
N95 Masks Co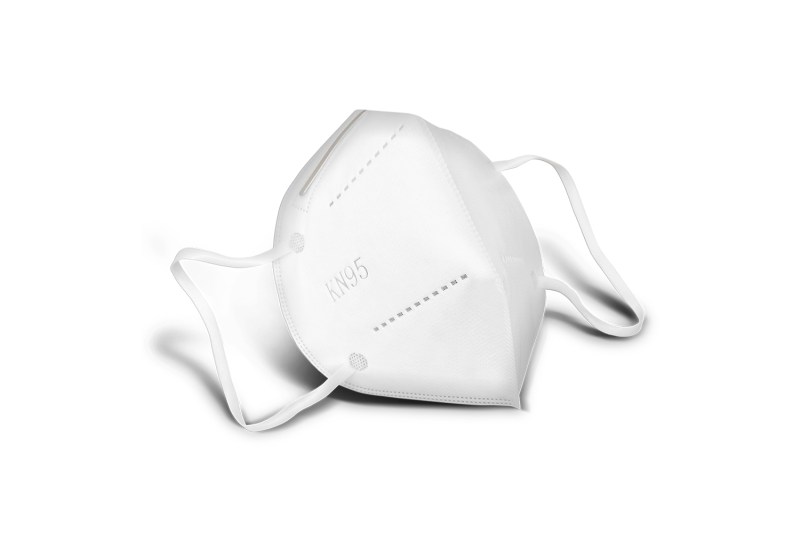 N95 Mask Co recently launched the Respokare NIOSH N95 respirator mask, a new type of mask that inactivates up to 99.9% of flu viruses and other airborne health hazards. That is even more protection than the sought-after N95 mask. While the company is U.S.-based, the masks are made and shipped from China, but N95 Mask Co promises to deliver your masks in just three days. Most people will not need 100 or more masks at a time, so the minimum 20-pack is probably your best bet for the KN95 and N95 masks without breaking the bank.
Lunair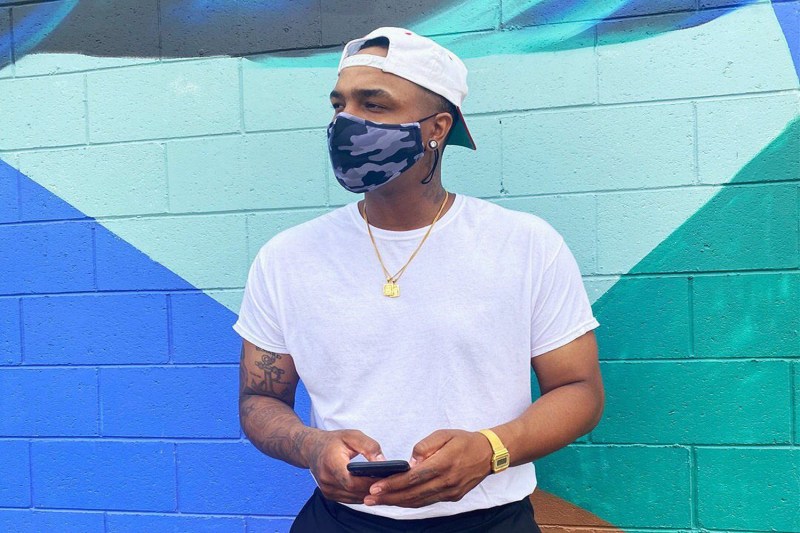 This American brand produces the only face masks on the market that are made with Fuze technology, a proprietary finish that helps fend off odor-causing bacteria and mold. Plus, their limitless patterns and colors mean there's a mask for everyone.
Someone Somewhere
Someone Somewhere is a digitally native fashion and lifestyle brand founded in Mexico that launched in the U.S. during the pandemic. The brand has lifted thousands of people out of poverty by providing work for artisans in Mexico. They have increased their income by 300% to date. When the pandemic hit, not only was a wrench thrown in Someone Somewhere's plan to launch in the U.S. in 2020, but they also had to shut down their retail stores in Mexico, which brought in 70% of their sales at the time. Like many other small businesses, they decided to pivot and produce this 'Easy Mask.' For every mask purchased, they donate one to a person living in a rural community where the impact of COVID-19 is much higher due to the lack of healthcare facilities. They have donated 4,000 masks so far.
Ari Jogiel
Ari Jogiel is a manufacturing and development company based in Los Angeles that works with over 100 fashion brands, offering full package services that bring concepts to life. When Mayor Garcetti of L.A. asked manufacturers to make masks to help those in need, Ari Jogiel took it to heart and took the time to research, design, source, test, and create their "Vanguard Guard to Guard Masks" made in LA. For every mask purchased, Ari Jogiel donates a mask to support a fearless frontline worker. They have the capacity and manpower to produce 100,000 masks per week. The premium stitch-mask features two layers of anti-microbial fabric, a built-in 100% cotton filter, two adjustable straps. It's also re-washable and durable.
Day Owl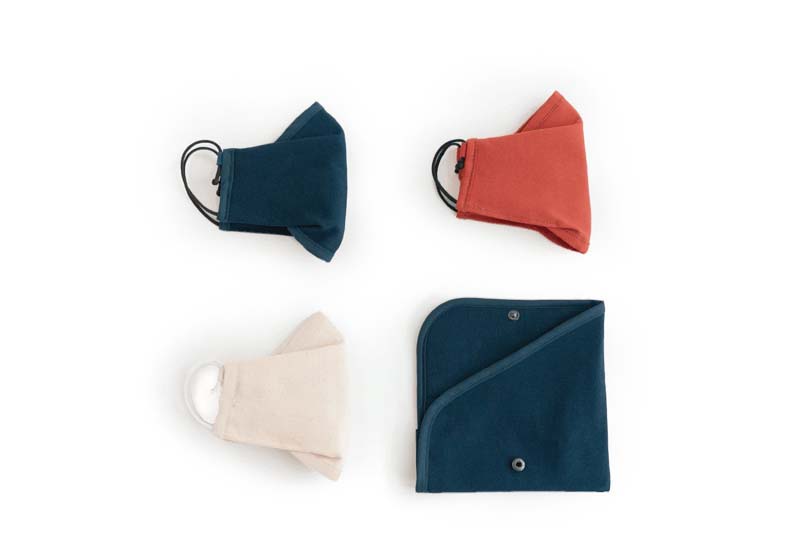 Day Owl is a new eco-conscious brand that probably makes the most thoughtful backpacks ever created. The brand put that same level of thoughtfulness into its face masks. These face coverings are made for comfort and protection with adjustable ear loops, nose strips, and two custom sizes. You get to choose three color masks in the set with a matching case to better protect the spread of germs. Even better, when you purchase the set, Day Owl donates a mask to a waste collector from their sister nonprofit, WORK.
Caraa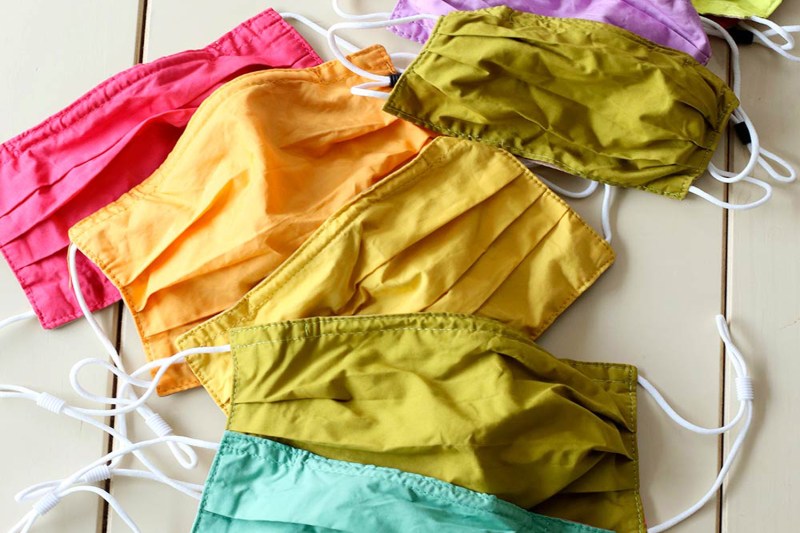 NYC-based sports bag and accessory brand Caraa recently launched an initiative called Caraa Cares. This initiative minimizes waste by using leftover fabrics to create reusable and washable (not to mention super chic) non-medical-grade face masks. The brand will be matching all mask purchases with a donation of their own.
For Days
For only $25, you'll receive a pack of five double-layered cotton masks while also donating five to an essential worker on the front lines in LA. Each mask has space for a filter insert for extra protection.
Buck Mason
Buck Mason, a cult-favorite California brand, is selling a pack of five anti-microbial reusable face masks to last up to 30 wash cycles.
Hedley & Bennett
With every purchase, LA-based chef gear label, Hedley & Bennett, is donating one to the front-line workers — the doctors, nurses, first responders, grocery store employees, restaurant workers, and others who are putting their lives on the line for us. The company recommends inserting a disposable filter into the inner pocket of the mask. After using it, the filter should be disposed of, and the mask should be machine washed.
Sanctuary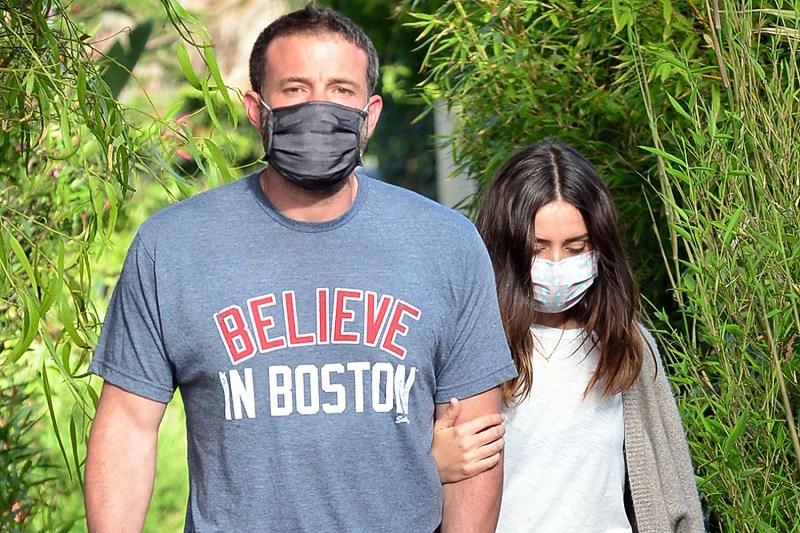 This LA-based women's fashion boutique stands by their long-living hashtag, #SanctuaryGivesBack, to provide masks to organizations in need. The company created a five-pack unisex assortment for $28 in its signature cool casual prints.
Mother
Even premium denim brands like Mother are using their heritage fabrics to create well-made face masks that resemble their famed jeans. The outer styles are a mix of denim and sturdy fabrics, while the insides are all lined with cotton for maximum comfort.
Christy Dawn
Sustainable brand Christy Dawn is selling double deadstock and organic cotton masks. You will support those in need of a mask while also supporting a brand that aims to save the planet. The masks are available in various vibrant colors and prints so you'll never go out of style.
Greylin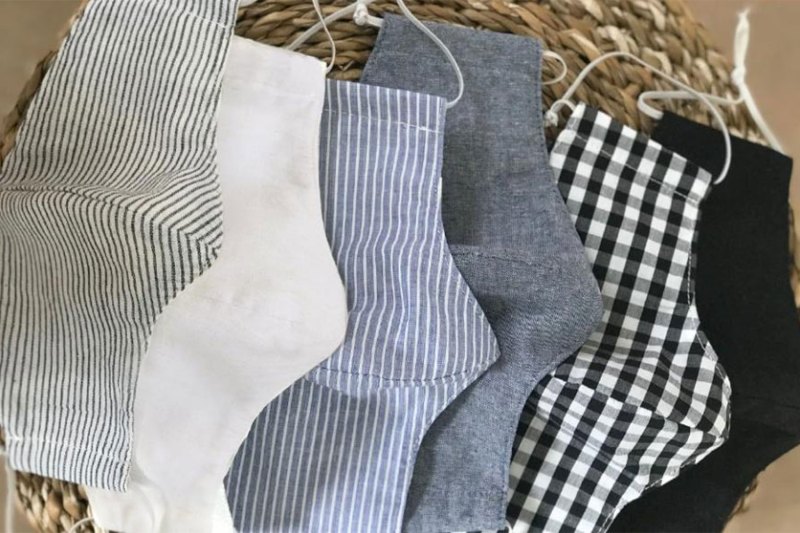 LA-based brand Greylin designed contoured face masks in a multitude of fabrics and styles. Each mask is extremely structured with three layers and a middle pocket for a disposable filter insert. Be sure to read the sizing of each style, as they can vary. Some masks even come with hand sanitizer!
Blackstrap
Made from upcycled fabric, and milled in the United States, outdoor brand Blackstrap is offering a range of Public Health Face Masks in response to COVID-19. The brand already specializes in face coverings for snow sports, UV protection, and more, so these might just be the most comfortable on the list. The masks are one size fits all with moisture-wicking properties, making it easier to breathe for longer periods of time. With over 80 different styles and prints, this product comes highly reviewed by its wearers. For every Civil Mask purchased, Blackstrap donates one to an individual in need.
Los Angeles Apparel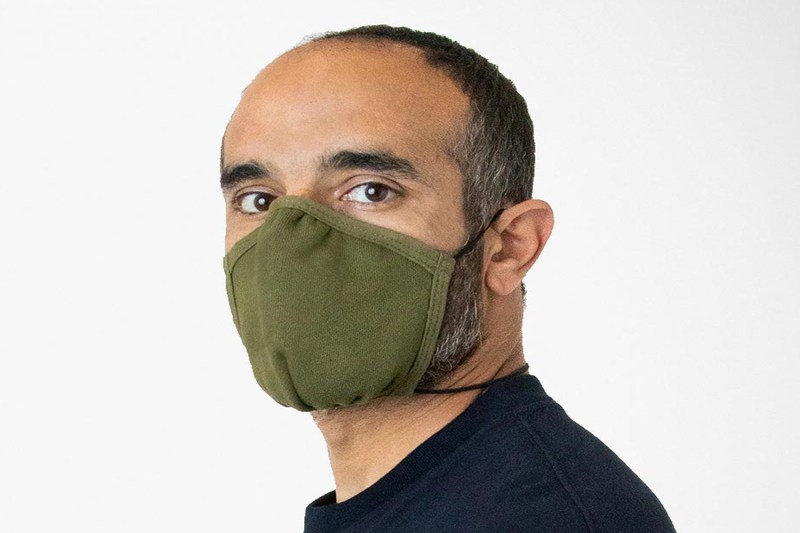 This pack-of three-cotton face covers features an adjustable nose and DIY straps to best fit your face.
Ética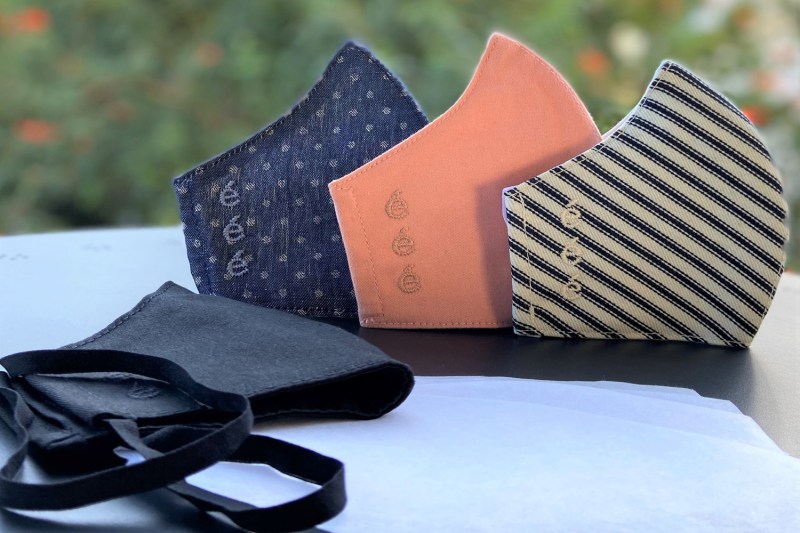 Ethical small denim brand, Ética, launched stylish masks in a get four, give four variety pack. For every pack sold, the company will donate a set to hospitals, health care workers, and first responders across the country. Each mask is considered unisex and made using upcycled cotton fabrics with openings for a disposable filter. For an additional $8, the brand sells mask filter refills (a pack of 20).
Ball and Buck
True to its roots, sporting brand Ball and Buck designed a camouflage print face mask to provide some level of protection against the transmission of the coronavirus. For every mask you purchase, the brand will donate one to a hospital in need.
Alabama Chanin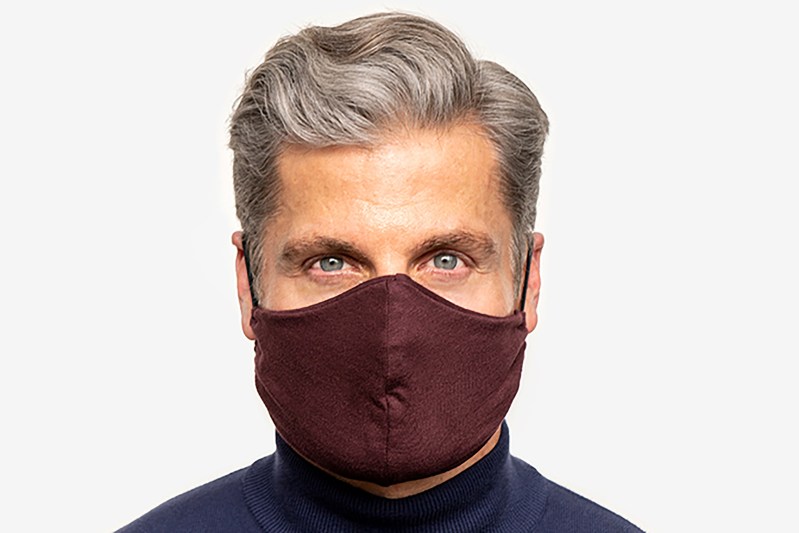 Made from double-layered, 100% organic cotton with a special pocket for a filter for further protection, the Alabama Chanin masks are available with an organic tie strap for a customizable fit and are also available in children's sizes.
H_llo Friend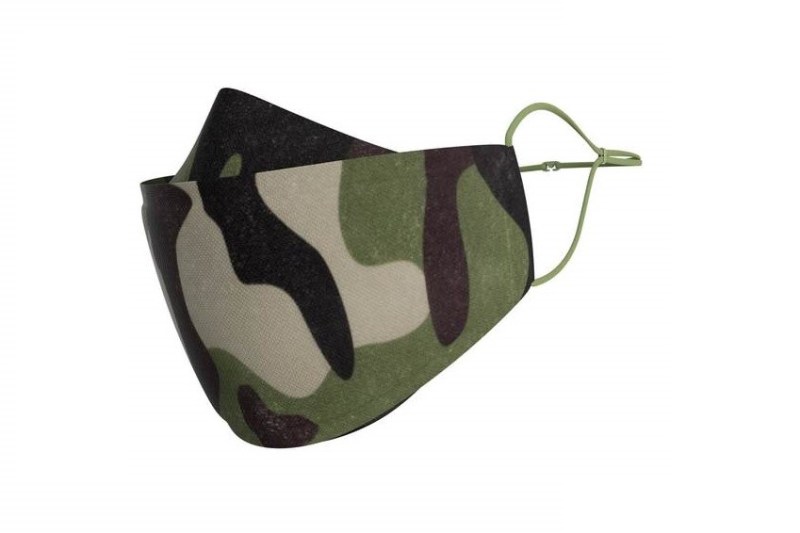 Intending to provide the most advanced masks in the market for the best value, H_llo Friend introduces the bio masks. It is the world's first 99% biodegradable disposable mask with replaceable filters, sweat-wicking, breathable, and is the perfect fit for maximum comfortability while keeping you and the others protected.
Is it OK to Buy Face Masks Online?
Check the material: If you're shopping for face masks online, make sure to check the material of the fabric. One study showed that out of 14 different types of face mask coverings, N95 mask with exhalation valve, surgical mask, and 3-layer cotton were the three best options for material.
Check the brand: In the midst of the pandemic and cultural awakening, fashion brands are continuing to produce masks for citizens, essential workers, and healthcare workers on the front lines. And many are donating them to hospitals where the demand is high, and the supply is still low. Not to mention many brands such as UnderArmour , Nike, and Adidas are making their own sport masks available to purchase online.
Find one that suits your needs: If you're someone who uses it every day and can be prone to maskne (acne from face masks) a face mask that won't rub too much on your face is vital. If you're looking for a face mask for everyone in your family, there are face masks made especially for children.
The CDC has also shared that many of the people who get the virus can be asymptomatic. We don't know everything but it is suspected that these carriers can unknowingly pass on the virus in public places. If you're struggling to find face masks, you can make your own with material found at home. Make your own DIY mask from a handkerchief or t-shirt. We've also rounded up the best neck gaiters to use as an alternative.
Editors' Recommendations