People have never been so mobile, whizzing around town on foot, bicycle, bus, train, or car, road-tripping, and van-lifing across continents, and jetting around the globe. That means packing along a lot of stuff, and never before has backpack design made it so easy. The best backpacks have become almost hyper-functional, factoring in as many features as they can fit onto the human frame, making it possible for you to carry an absurd amount of camping gear with greater comfort and convenience than ever.
With this in mind, we're taking a look at the best backpacks for a wide variety of purposes. Whether you're commuting across town, ascending a mountain, hauling camera gear, or digital nomading your way through Southeast Asia, you'll find a bag here to suit your needs. These bags have been singled out for their superior utility, craftsmanship, and all-around awesomeness so that the next time you need to pack up and go, you'll do so with the utmost ease, efficiency, and style.
Related Guides
Best Overall Backpack: Cotopaxi Allpa 35L
If you're looking for a versatile bag that will get the job done in virtually every situation–and look great while doing it–the Allpa 35L from Cotopaxi delivers on all fronts. It's the Goldilocks size of not too big but not too little, has a lot of smart design elements going into its layout and functionality, is comfortable enough to wear for hours on end, and it looks great to boot. The color options are also really unique. Let's put it this way: this is the kind of backpack that you notice across a room.
Best Long-Haul Travel Backpack: Tortuga Outbreaker 45L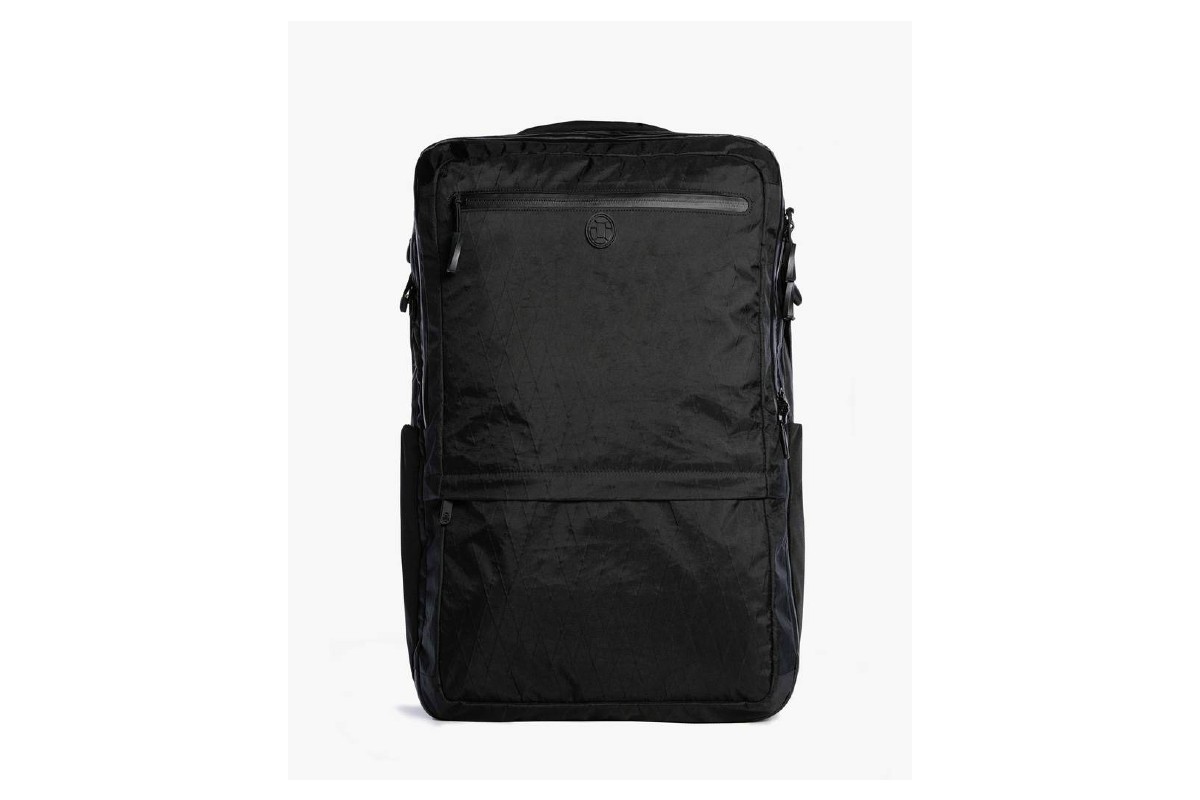 When you need the MOST backpack, the Tortuga Outbreaker 45L delivers in every way. It's been specifically designed to provide the maximum possible carrying capacity while adhering to the U.S. carry-on size limitations, meaning you can skip the baggage claim. Inside the Outbreaker you'll find arguably the best organization features offered by any bag on this list. What's more, it's uber-durable. This is the sort of bag you pack when you'll be flying around the world for months or even years on end.
Best Gear Backpack: STM Goods Dux
For a smaller-sized backpack, there's a whole lot of intelligent design in this bag. First of all, its semi-rigid, shell-like exterior provides protection for cameras, lenses, drones, or any other electronic or fragile equipment. Then inside the dual-side, passthrough opening, you can adjust the three-tiered floors to customize the interior layout. There are also plenty of little pockets and places to tuck smaller items away. Suffice to say that this is a truly great backpack for hauling electronic gear.
Best Duffle Backpack: Mountain Hardwear Redeye 45 Travel Pack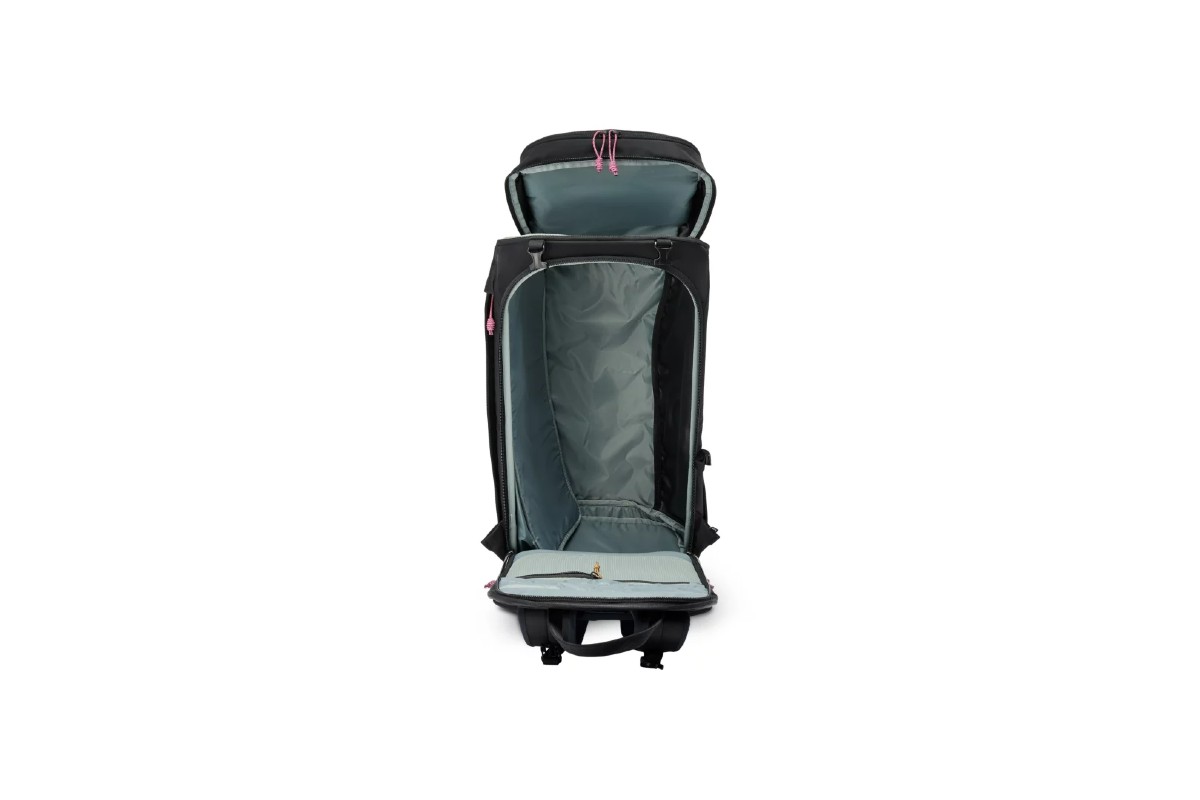 Admittedly, this isn't exactly a duffle backpack, but it's very close to the same style, only slightly smaller, more comfortable, and better designed. The main compartment of the Redeye is cavernous, and its lid top and packets make it extremely functional. It's also got a padded laptop pocket, which is unusual among duffle-style backpacks.
Best Camping Gear Backpack: Matador SEG42 Travel Pack
This falls somewhere in between the aforementioned gear and duffle packs, allowing you to organize a lot of little tools efficiently but also providing a large compartment for bulkier items. The Matador SEG42 is a great backpack for hauling a load of camping gear, for example, allowing you to cram larger things inside while distributing smaller tools throughout the segmented pockets covering the exterior.
Best Rugged Day Pack: Yeti Crossroads 22L Commuter
This tough little backpack is made to withstand whatever you throw at it. The exterior feels indestructible, making it a hearty hiking companion. At the same time, its relatively minimalist design and reversed flip-top opening make it highly versatile. Take it to the gym, take it to the woods, or take it to the office. Wherever you go and whatever size-appropriate task you need it for, it can handle it.
Best Sling Backpack: CODEOFBELL X-Pak EVO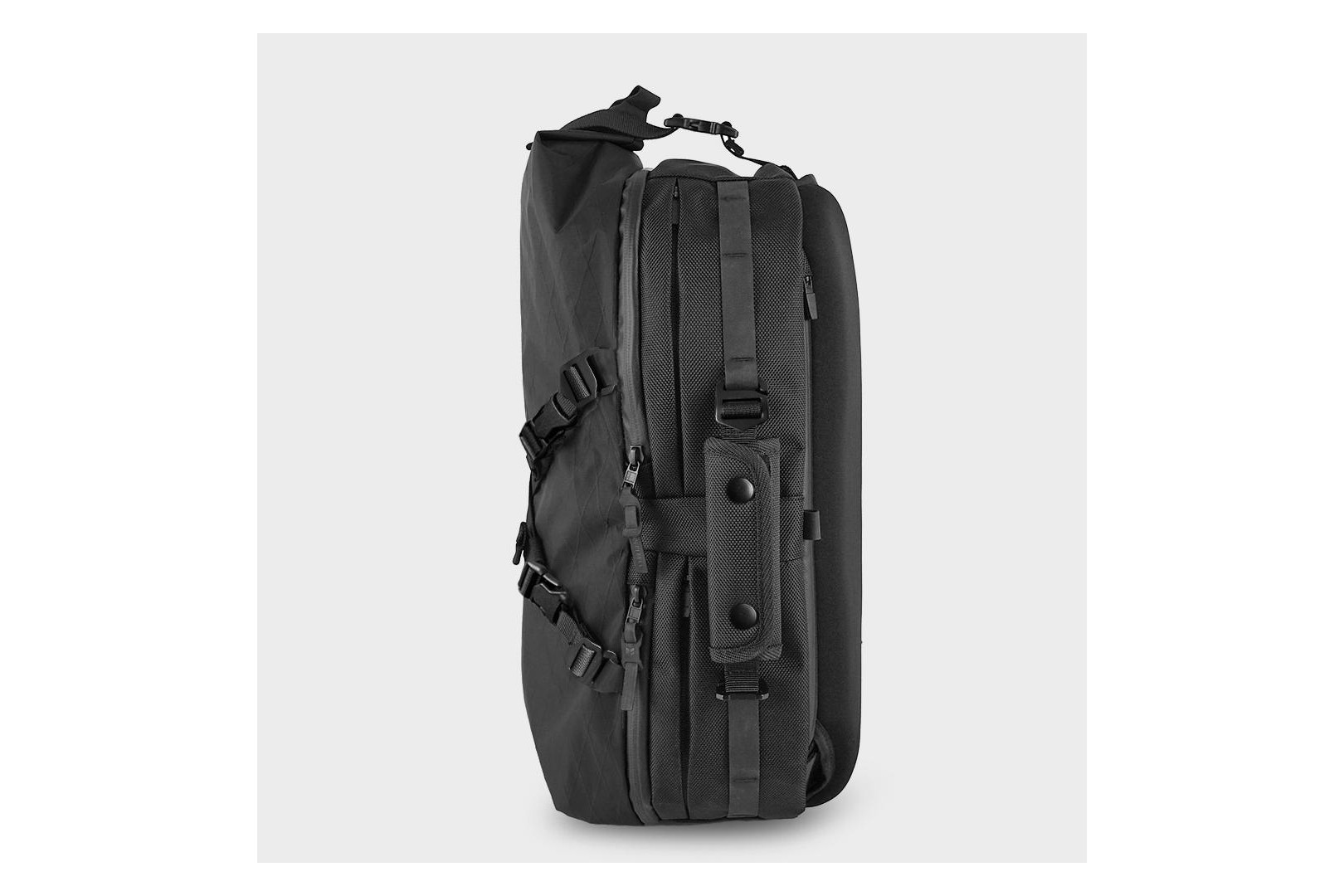 There's so much crazy, hyper-functional design jam-packed into this bag that's it's difficult to explain. The X-Pak EVO can be worn as either a cross-sling messenger bag or a backpack. Regardless of how you wear it, it seems to have pockets in pockets in pockets. There seems to be no end to the variety of places you can stow things. It's an outstandingly unique and functional way to sling an amazing amount of stuff across your back.
Best Compression Backpack: Osprey Porter 46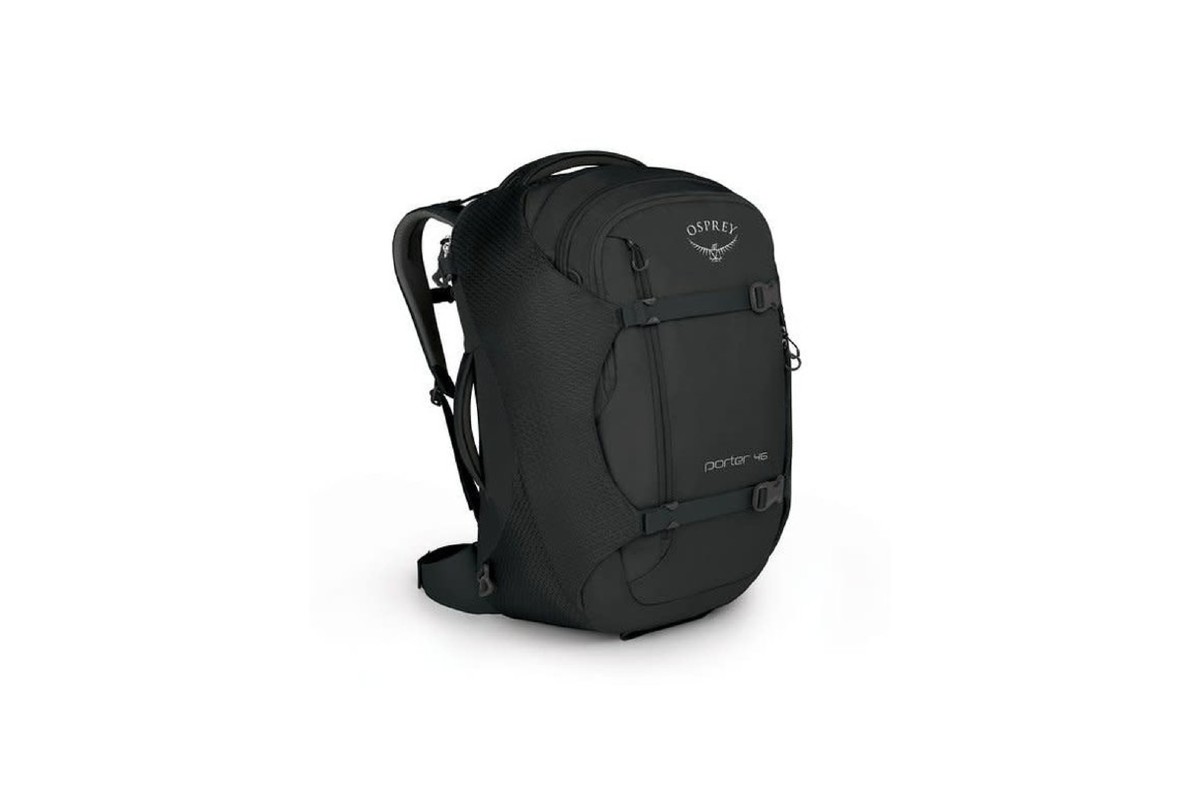 Osprey has long been one of the greatest outdoor and travel bag producers around, and the Porter is perfectly representative of the quality of their products. It's comfortable enough to wear for long periods and its interior is huge. At the same time, its integrated compression flaps make it easy to pack everything down tight for greater mobility and storability. It's also super tough and will last through years upon years of hard travel.
Best Backpacking Backpack: Dueter Futura Air Trek 60+10
A great backpacking backpack is defined primarily by two things: all-day hiking comfort, and the ability to carry and organize as much gear as possible. The new Futura Air Trek from Deuter nails it on both fronts, providing an extremely comfortable user experience while allowing you to bring along an incredible amount of stuff. One nice thing about this particular pack is that it starts out with 60L capacity, but can grow by another 10L thanks to its expanding lid top.
Editors' Recommendations