Whether we call them crossbody bags, fanny packs, or man-bags, this category of stowage slingshots in and out of style faster than a race car banking that final turn at the Indianapolis Speedway. The best sling bag for men is a smaller, often more practical alternative to a backpack (elementary school chic, anyone?) or a briefcase (who carries briefs around these days, anyway?), and these hardworking accessories are styled to keep pockets light, trouser silhouettes trim, and our sundry requirements for electronics, money, and anything else you'd like to keep handy secure and within reach. We've selected a few that we think are great, depending on the style profile you're projecting on any given day. 
The Skater: Dakine Crossbody Field Bag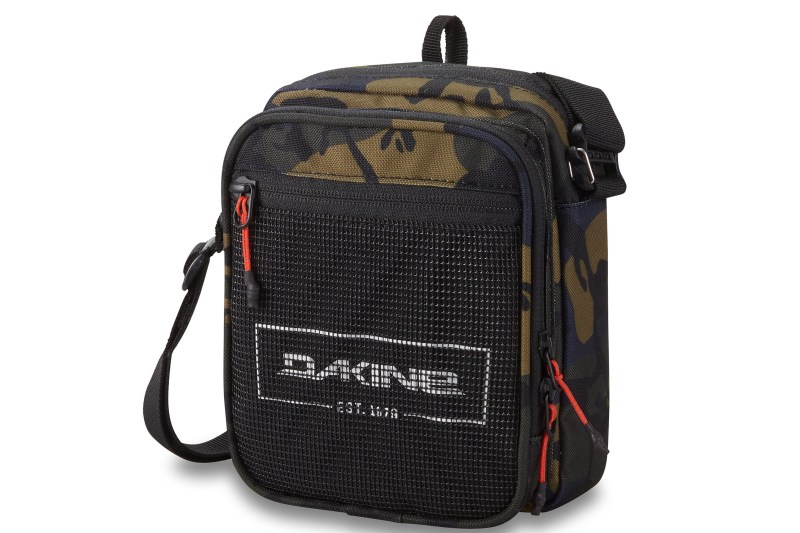 You won't want to lose everything in your pockets when executing a really proper Caballerial, so keep your stuff safe and organized with this Dakine Field Bag. The low-profile design offers organization for a phone, cables, and supplies in sturdy Bluesign-approved materials. The crossbody strap easily converts to a hip belt. 
The Label Hound: J.W. Anderson Anchor Bum Bag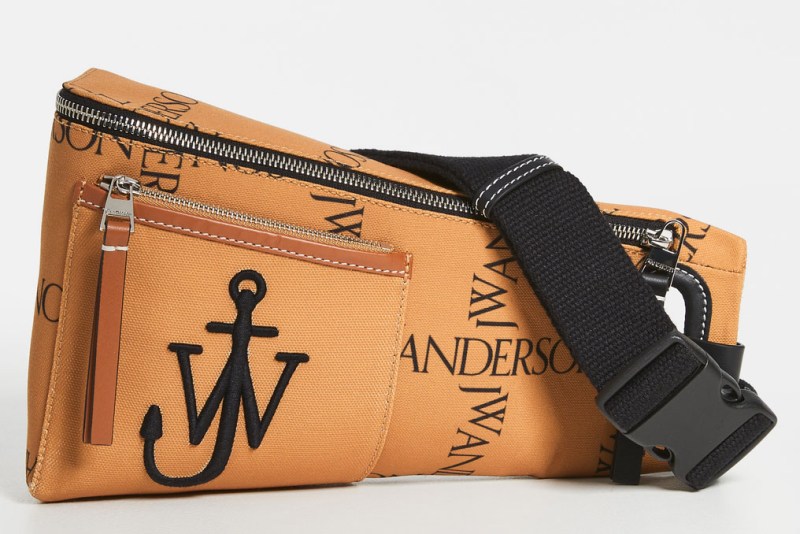 British designer Anderson is as well-known for his own whimsical and cheeky apparel and accessories collection as for his collaborations with established couture houses like Versace and accessible brands like Topshop and Uniqlo. This flashy canvas bag offers a roomy interior with a zip pocket to keep cards and keys handy and a webbed strap. The embroidered anchor logo announces the bag's brand consciousness from across the room. 
The Pro: Mark Ryden Anti-theft Crossbody Travel Shoulder Bag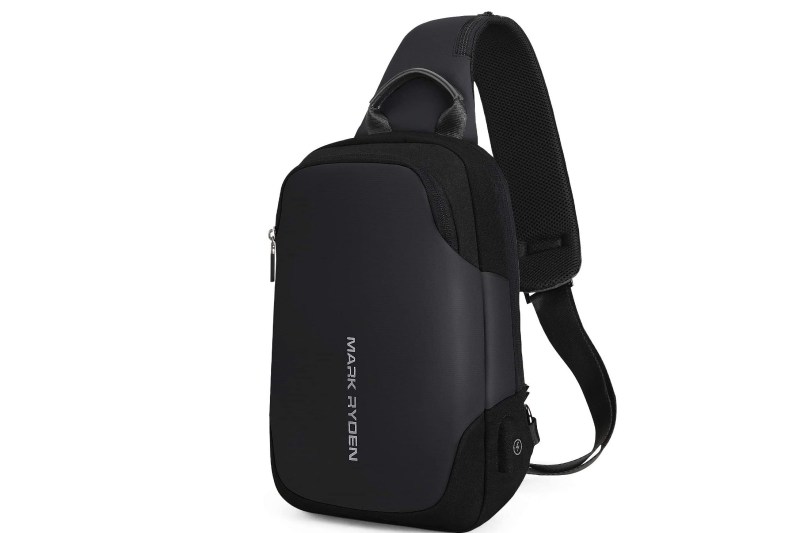 This bag packs everything you'll need for a day at the office, or more importantly, out of it. The perfect travel companion, this bag has an organized interior, a port to run a phone charging cable from a power pack to the exterior, a comfy padded strap (which switches sides for comfort or right-handed/left-handed access), durable, waterproof fabric, and both a suction cup and a side-strap to stash your phone when you need to keep your hands free. 
The Hiker: Patagonia Atom Sling 8L
Even if you're hiking the big trails (or maybe especially then), you don't always want to wear a full pack. The Patagonia Atom Sling offers a light alternative for a quick afternoon walkabout or for your everyday carry. It features two interior compartments, an ergonomic strap, a padded tablet sleeve, a phone pocket, and compression straps that help adjust the load or carry a jacket or yoga mat. Of course, because it's Patagonia, it's made from 50% recycled materials and is Fair Trade Certified sewn. 
The Biker: Studmuffin NYC Delgado Bag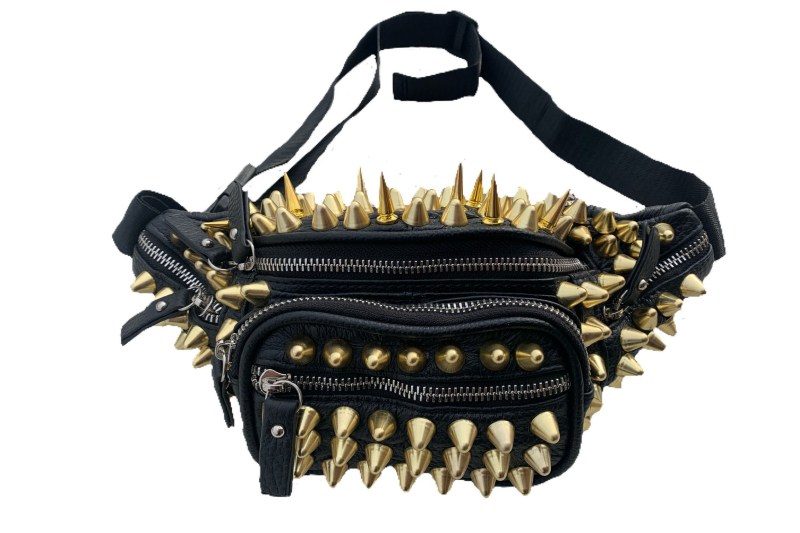 Whether your personal style is more Johnny Strabler, Evel Knievel, or Eric Von Zipper, projecting some serious attitude is what motorcycles are all about. Of course, with this spiky number from Studmuffin, it won't matter if the closest thing you've been to a Harley was riding your sister's Big Wheel. Available with silver, gold, or black metal hardware, the bag is leather, with one main pocket and several smaller ones to keep things organized. Just be careful who you bump into. 
The Hacker: Stac Pac All Weather 5-in-1 Adventure Pack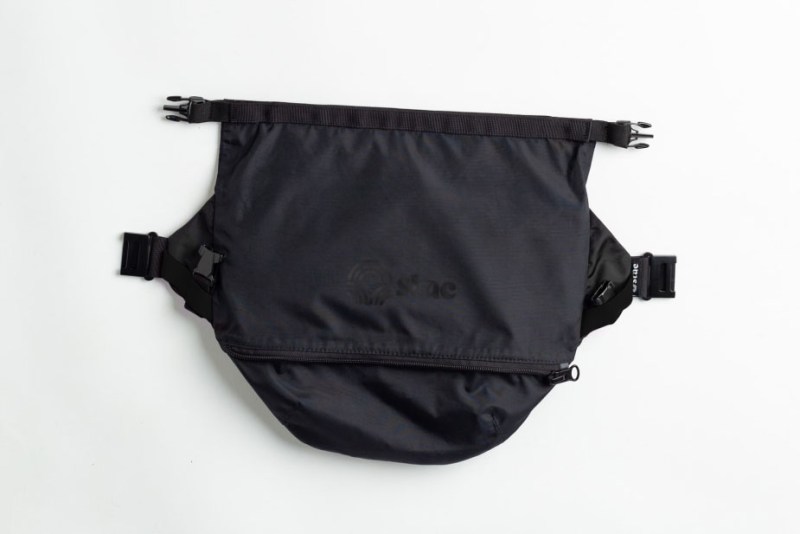 With its Kickstarter/Indiegogo cred, the StacPac is a virtual Transformer of a bag, unfolding to fit a 13-inch laptop or folded down to use as a more traditional cross-body or fanny-pack. It features an internal drink holder to stash those Red Bulls, has a pocket to protect a smartphone, and has external loops for extra attachments (knowing, of course, that a hacker like you avoids attachments). 
The Dad: Osprey Arcane Waist Bag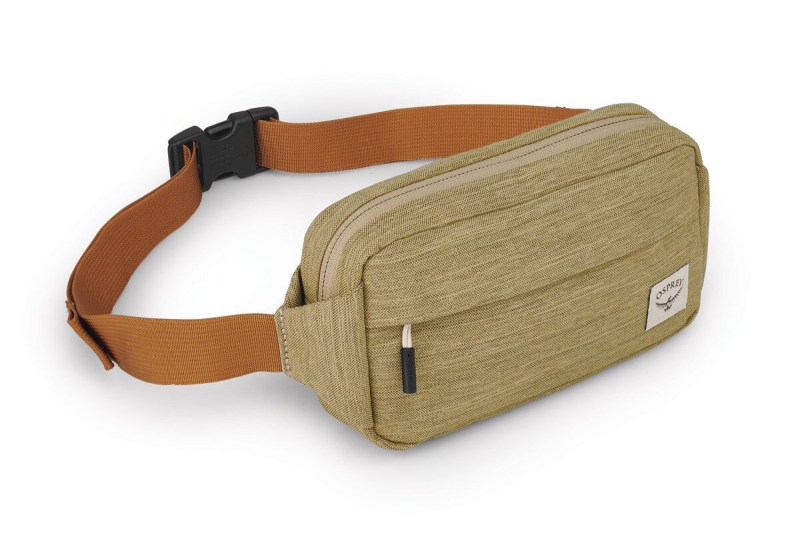 Dad jeans? Check. Dad hat? Check. Dad jokes? Save 'em. Keep up the normcore challenge with this classic yet handsome fanny pack from Osprey. It's got plenty of pockets and room to keep everything organized (including a handy-dandy keychain lanyard), perfect for taking the kids to soccer practice, rollerblading to Swenson's, or wearing to the top-secret, underground, illegal rave. 
The Club Kid: Loqi Reflective Bumbag
Speaking of illegal raves, This simple, yet reflective version of a fanny pack from Loqi is not only the perfect place to stash all of your unmentionables for a night out on the town, but it'll also help cars avoid you and friends find you as you stumble home in the pre-dawn hours. The bag is OEKO-TEX certified, made from polyester with a reflective glass bead coating. Handle it gently, as too much friction will expose the base fabric. Handily, it is also water-resistant.
The Fanboy: Herschel Supply Co. X Star Wars Crossbody Bag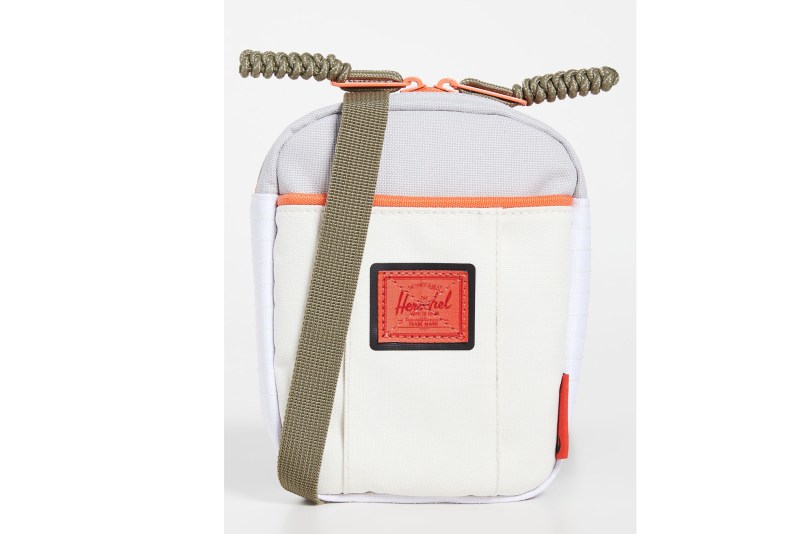 Who knew that a long time ago (1977, actually) in a galaxy not too far away (well, this one, actually), Star Wars would go from being a smash hit movie to a whole universe of media from an amusement park attraction, plus an anime series and more merchandise than you can shake a lightsaber at? This tough-as-a-droid bag is made from ballistic nylon and features Rebel Alliance logo tabs and an adjustable crossbody strap. It's clean, Stormtrooper-white styling makes it perfect for a trip to the movie theater or another day saving the universe from ultimate evil. 
The Dharma Bum: Eagle Creek Stash Cross Body Bag
It's the perfect bag to keep your earthly attachments (phone, wallet, keys … nothing important) safe and organized while you attend to perfecting your downward dog, aligning your chakras, maintaining awareness, or honestly just trying to get through a busy day without completely losing your mind. The eco-friendly, Bluesign-approved materials include a recycled poly lining and moisture-wicking fabric that will keep you and your things dry through a solid workout or a hectic commute. We're particularly fond of this calming koi pattern, but the bag is also available in other bright patterns, as well as color-blocked and solid versions. 
Editors' Recommendations