Some of the most famous people to ever walk the earth gained fame by hopping on stage and melting our faces off with some of the best rock and roll we ever heard. Steven Tyler from Aerosmith and Mick Jagger from The Rolling Stones were frontmen to some of the world's most famous bands and therefore had to perfect a look of uniqueness. They needed the kind of look that people saw and knew right away who they were. Freddie Mercury of Queen, Bon Jovi, Lenny Kravitz, and more have spent entire careers building their look, and you can, too, by updating your wardrobe. Whether you need the perfect outfit for an upcoming concert or show, or you just want your everyday wear to reflect your true personality, we can help you find the best rock clothes and concert outfits on the market.
Of course, you don't want to just copy your favorite rock-and-roll legend, as it would never work for you the way it works for them. Hell, the whole point of wearing these unique pieces is to pull together a look that is so unapologetically you that there is no way anyone else could pull it off. But to be able to do that, you will have to find the right rock-and-roll-focused clothing brand that speaks to you. Luckily for you, that is right up our alley, and we compiled a list of our favorite brands that will keep you Living on a Prayer.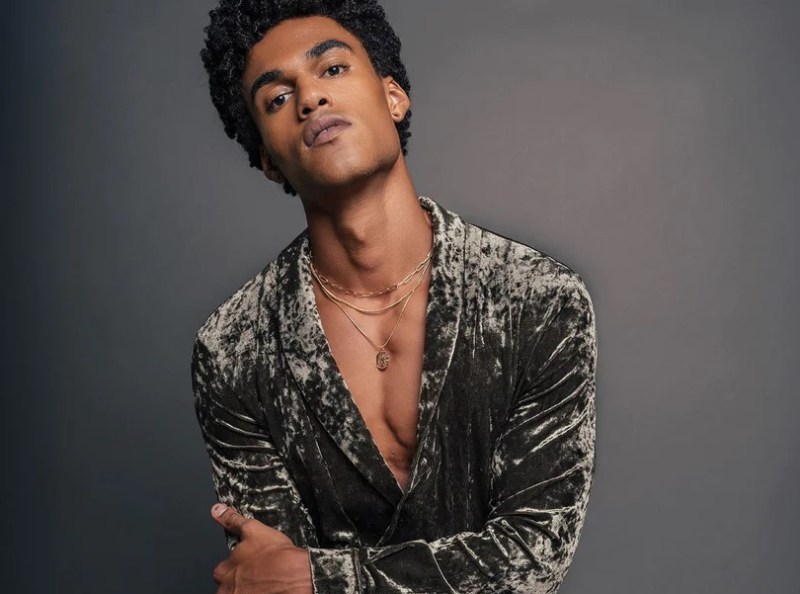 Phix Clothing
Phix is one of our favorite brands right now. It's a British label making bold designs inspired by the glam years of Bowie and Marc Bolan and the mod era of The Rolling Stones. Phix has a great price point for a boutique brand and is an awesome source for print shirts and statement jackets. Be sure to hit the brand up again when the Fall collection hits, and its incredible Jagger and Richards style coats arrive. Listen to Bowie's Oh! You Pretty Things and browse the site for new fits.
This is no fast-fashion brand. Every season it brings unique looks in limited-size runs, which means it runs out quickly, and there is even less of a chance that others will ever have what you have. That also means that every piece is highly coveted and resold at high prices. Sometimes even double what the original wearer paid for the garment.
The Cast
Born on NYC's iconic Lower East Side, this brand is a small family-owned business centered on non-conformity and a do-it-yourself ethos that allows it to break away from the typical fashion-first business and embrace a you-first business and create a truly unique look that speaks your soul into existence. Celebrating the birthplace of punk music and showing through its designs, it is a gem in The Big Apple, which specializes in leather jackets.
It has perfected The Ramones style biker leather and has other pieces inspired by Elvis and Green Day. You can even custom design a jacket with The Cast and choose your hardware, lining, and leather, bringing your dream rocker jacket to life under total control. Best song to listen to while shopping the site: The Velvet Underground's Run, Run, Run.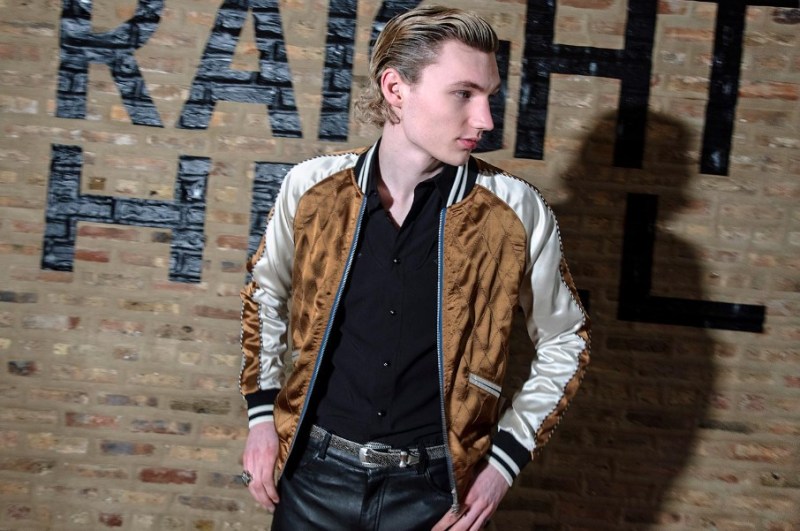 Straight to Hell
Rock 'n' roll was born out of rebellion against the stuffy and oppressive eras that came before it. The anthems we drive, work out, and rock out to today called out injustices in the world, and the impact that has on us today is still palpable. Straight to Hell found this ethos in the song Combat Rock from The Clash and now uses it as a reminder every day to stick to your ethics and stay strong in your separation from what everyone else is doing.
Straight to Hell offers everything from your everyday looks to stunning stagewear where you can wear your soul on your sleeve, literally. It focuses on classic styles and aesthetics while embracing progress and inclusivity, making it one of the best combinations of vintage and rebellious. What do you listen to when shopping this brand? Well, Combat Rock, of course.
The Kooples
The Kooples is a French company founded by three brothers in 2007, with a focus on making the world a more fun place. While rock and roll is big on bringing injustices into the light, it also loves to party, and The Kooples wants to combine the chaos of the world with style, beauty, and a sense of humor. It has become known for its Dandy Rock silhouettes and is one of the most recognizable rock brands in the industry.
While the rest of fashion tries to fall in step with the current trends, The Kooples works to showcase an unrelenting commitment to chaos and unimpeachable classic style. If you're planning on shopping this brand and finding your next favorite looks, turn on King Krule's Easy, Easy.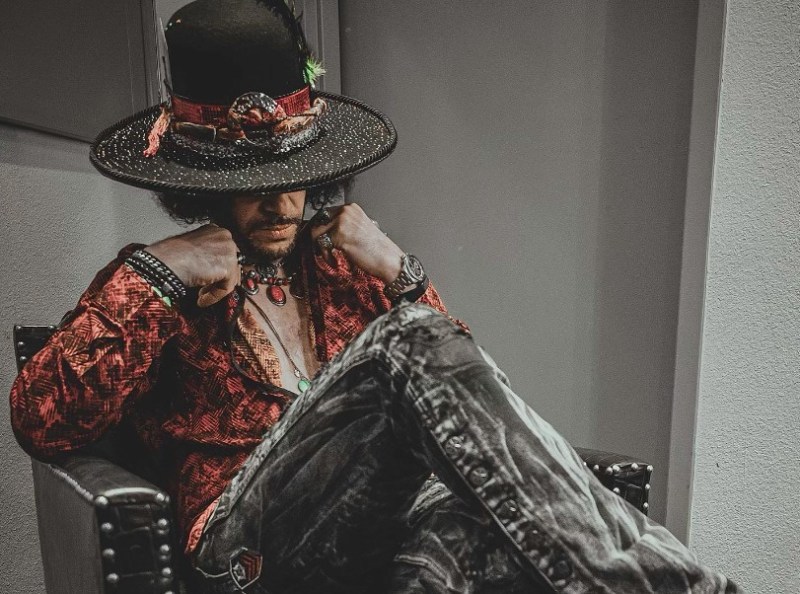 Wornstar
You probably won't find two people more suited to start a rock brand than Wornstar's founders, Stephen and Sylvia Jensen. With the former being a rock-and-roll art director and photographer and the latter a stylist and designer for the community, they know what they are doing with making their frontmen and bandmates look the best they can look. With a background in performing and designing in the rock 'n' roll arena, they know what works best and have created clothing that not only looks great but is comfortable and movable while you are rocking your face off.
One of the aspects of Wornstar that makes it unique among the rest of the competition is the do-it-yourself focus. Not only does it hand-stitch, hand-make, and hand-distress many of the products, but it will even offer the same service for your own personal garments you already own. Got a big show coming up and need your old leather jacket or favorite denim to look like part of the Wornstar ensemble? It has you covered.
Whether you're standing on stage with a bass, melting people's faces off with an electric solo, calling out injustice with your deep lyrics, or screaming your adoration in the crowd, these brands will help you keep your inner rocker alive. Shake off the stuffy feelings of today's fashion and embrace the chaotic uniqueness of a brand inspired by the innovation of rock 'n roll.
Editors' Recommendations