Let's face it — you can't live in sweats forever. If you want to elevate your winter pants, we suggest turning to corduroy. Rethink everything you thought you knew about corduroy pants because the best corduroy pants are decidedly different than any pair you might have worn in the past. By that, we mean today's corduroy pants fit better than days gone by, while also featuring nicer fabric and more refined styling potential.
Yes indeed, the best corduroy dress pants for men merge designer sensibility with the kind of old-school cool that seems to be everywhere these days (it was a major Fall 2020 style trend, after all). You can wear the right pair of corduroys like your favorite pair of jeans, or you can treat 'em like a proper pair of dress trousers. There's no telling what the proper pick will do for your winter wardrobe, so get started with our picks below.
Flint and Tinder 365 Corduroy Pants
The much-loved Flint and Tinder 365 Pants (a hybrid between jeans and chinos, with five pockets) get a seasonal update in a range of cool colors and two great fits (Slim and Straight).
Todd Snyder Slim-Fit Five-Pocket Italian Stretch Corduroys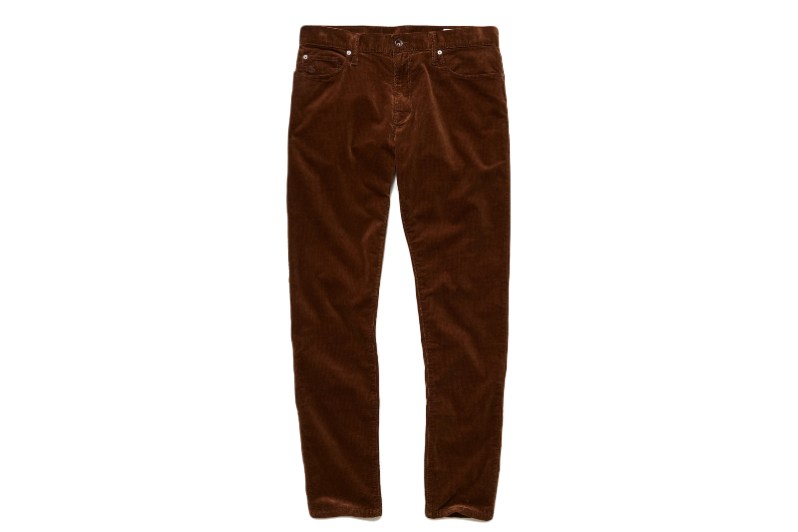 One of the country's premier menswear designers gives the corduroy pant a refined update just in time for luxurious-but-accessible holiday dressing.
J. Crew 484 Slim-Fit Corduroy Pants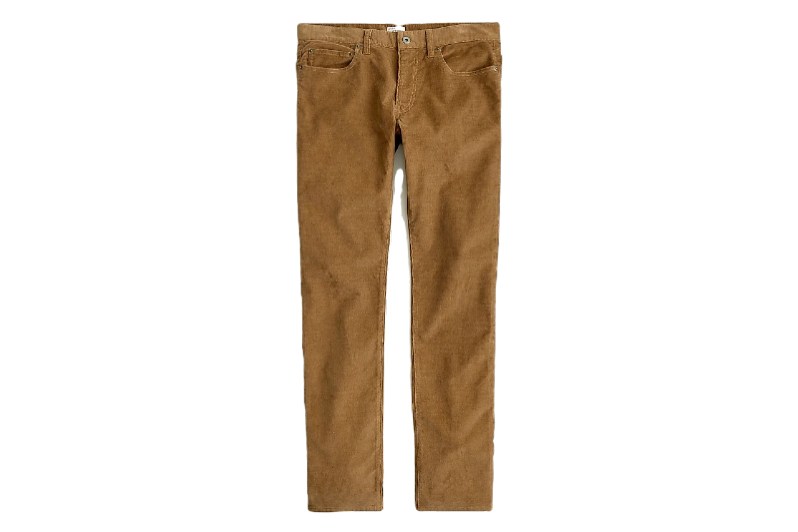 The ever-reliable team at J. Crew gives the brand's streamlined 484 fit a shot in the arm with a range of corduroy colors. See, we told you corduroy was cool again.
Goodthreads Slim-Fit Five-Pocket Corduroy Pants
Get a great deal on some of the best men's corduroy pants, available at Amazon Fashion, and sure to sell quickly this season.
Patagonia Straight-Fit Corduroy Pants
Trade in your Patagonia hiking pants for stylish and versatile Patagonia corduroy pants this season, perfect for days on the town or days at home.
Taylor Stitch Camp Pants in Indigo Corduroy
Go a bit more rugged with your corduroy pants by way of these updated camp pants in a rich indigo colorway from San Francisco's Taylor Stitch.
Bonobos Corduroy 5-Pocket Pants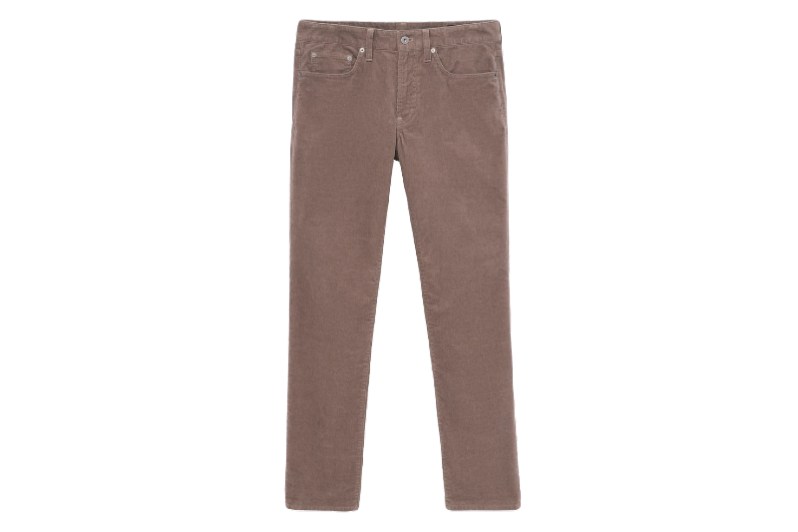 Go classic and cool with these tailored Bonobos corduroy pants, which should fit every bit as well as the brand's famed chinos.
A.P.C. Everett Corduroy Pants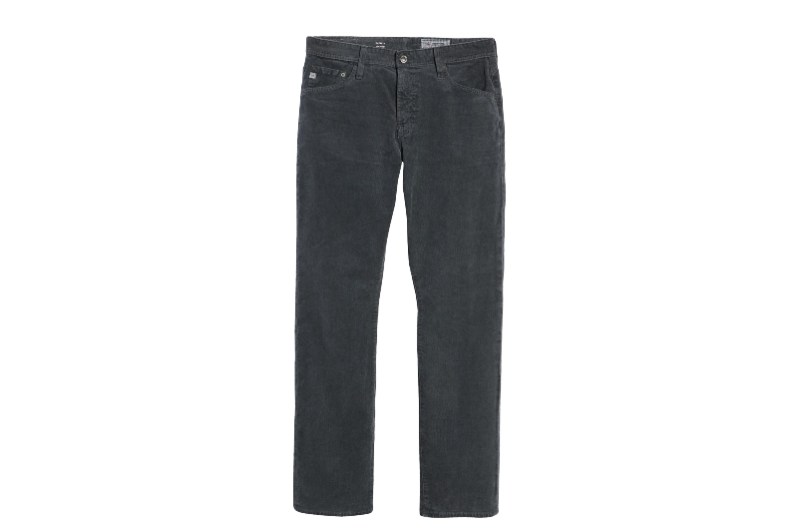 The brand that makes some of your favorite jeans is now making some of your favorite corduroy pants, and in a laidback-yet-stylish straight fit cut.
Peter Millar Stretch Cotton-Blend Corduroy Pants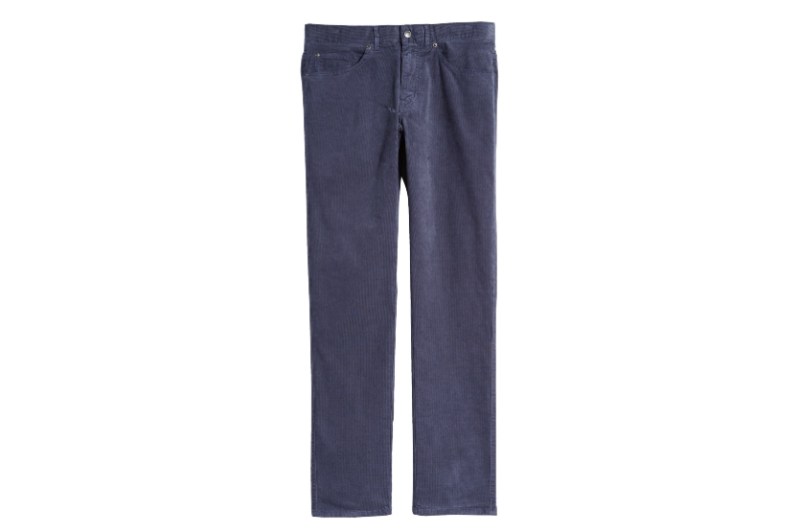 Get a pair of refined and versatile corduroy pants from a high-quality brand, then wear these with wingtip boots, a chambray shirt, and a shawl cardigan this season.
34 Heritage Charisma Relaxed Fit 5-Pocket Corduroy Pants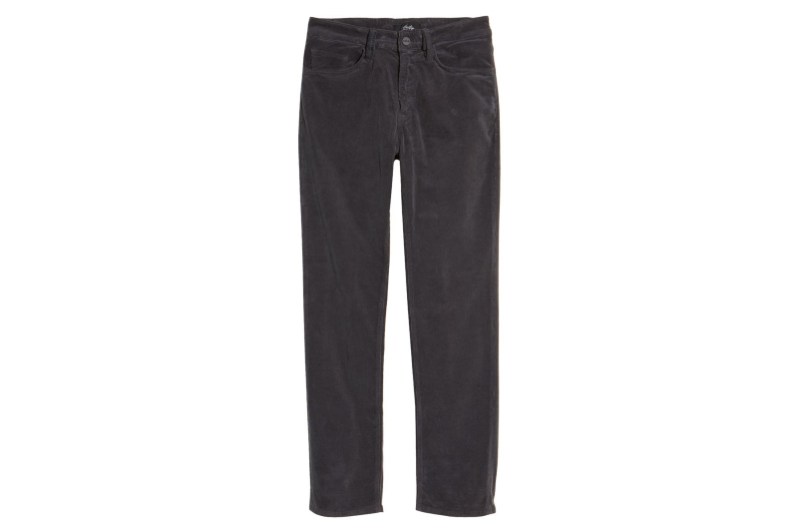 Go with a relaxed-yet-tailored fit with these corduroy pants, cut to move like jeans and yet featuring the change of pace that corduroy pants bring to your wardrobe.
Editors' Recommendations