Music, sports, movies, comics, fandoms, and artists are all easy to support thanks to men's graphic tees. While they get a rep for being the ultimate in casual clothing, they can also complete an outfit if worn well. When worn with denim or chinos and under a jacket, they can add a fun pop of color or make a statement.
Of course, not just any graphic tee will do. If you are going to wear one of these garments and reverse the negative stigma that they sometimes have in the fashion world, you have to be choosy about which brands you go for. Here is a list of some of the best brands for men's graphic tees on the market.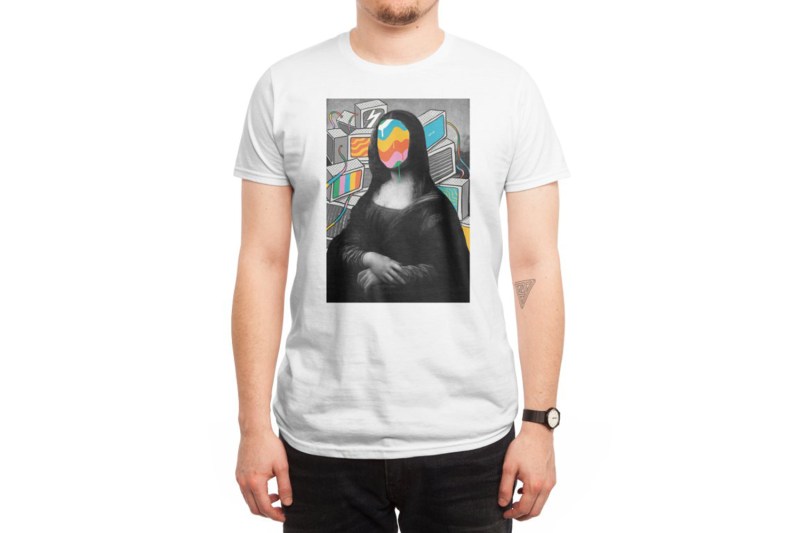 Threadless
With their commission-based awards system, artist features, and interviews, Chicago-based graphics T-shirt company, Threadless, helps underrated and unknown artists get the spotlight they deserve. Threadless is an artist-centric brand that encourages customers to purchase graphic tees from these rising artists to support their art.
The graphic T-shirts featured on the site come in cute, funny, or eccentric designs, depending on the artist. With a myriad of prints to choose from, Threadless is a utopia for graphic tee-loving customers who love to express themselves through clothing.
Kenzo
If you are looking for a conversation piece, Kenzo is the brand for you. Kenzo Takada created the brand not in Japan but in Paris, where he established his first store in Galerie Vivienne. Since its founding in 1970,
Kenzo has continued to design unique products that blend prints, elegant colors, and modern design. Now, Kenzo is recognized for its head-turning collections: The Tiger, The Eye, and Kenzo X Kansai Miyamoto. The first two collections feature the Paris Tiger — the brand's signature design — and the ominous Eye.
Meanwhile, the Kenzo x Kansai Miyamoto collection sports punk and Japanese art-inspired graphic tees, combining nature and Miyamoto's obsession with animals. The collections are artistic, but we took a liking to The Eye collection since the design can make you the center of attention and, perhaps, a subject of conversation among your friends.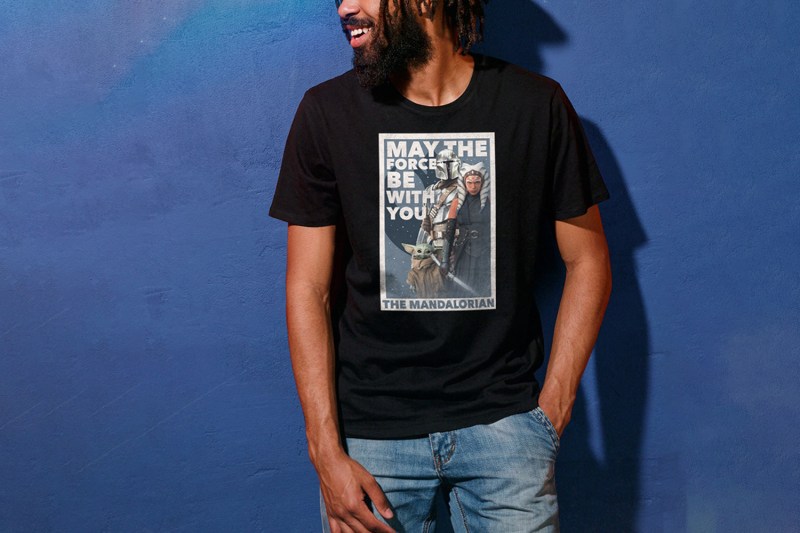 Design by Humans
Founded in 2007, Design by Humans offers a plethora of licensed merchandise, from Animal Crossing to Stranger Things, making any pop culture lover squeal with glee. But you know what's more interesting?
The brand also serves as a hub for creatives and content creators to share their graphic T-shirts, phone cases, and more, providing a safe space for these individuals to express themselves through their art. As a brand that empowers and supports content creators, it's no surprise that Design by Humans made it on our list of the best graphic tee brands.
Bandit Brand
Ready to channel your inner bandit or deviant? Look no further than Bandit Brand, a graphic tee company that manufactures American vintage-style shirts. Most of its designs are drawn by hand, helping the brand contribute to a sustainable, zero-waste lifestyle.
We love how Bandit Brand deviates from the hottest fashion trends to offer colorful graphic tees. Besides, why stick with the trends or the norm when a brand has its own style? Bandits and deviants never go with the flow, and these shirts will support you as you go against the grain, just like vintage America always has.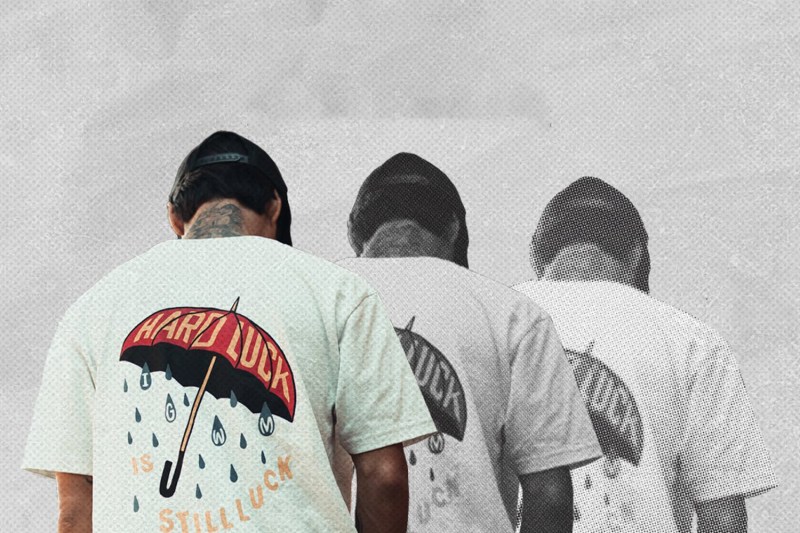 In God We Must
Nothing breeds innovation like hunger; the next brand on our list embodies that idea. In God We Must was unintentionally founded when John Elijah Richards, who was then unemployed, wanted to earn extra income to pay for his medical bills. It was the darkest moment of his life. But Richards persevered and received support from his social circle. Being surrounded by a healthy support system,
In God We Must is now a brand that caters to dreamers and people searching for their purpose in life, motivating them to achieve their goals no matter what. Hence, we're not surprised when we see graphic tees with quotes like, "Fear does not define you" and "Embrace the unknown." We'd love In God We Must to be our support system during times of hardship.
Old School Tees
We all had those passions from our childhood, Teenage Mutant Ninja Turtles, the teal and black of the Charlotte Hornets, or the sound of the Delorian taking Marty McFly back to 1955. While our favorites will never entirely be gone, they can sometimes feel like they are left behind. Creating nostalgic graphic T-shirts that make us happy is the mission of Old School Tees.
This brand endeavors to be environmentally conscious and socially responsible and makes fashionable and fun T-shirts at affordable prices. Designs range from the oldie but goodie bands and musicians like Pink Floyd and Bob Dylan to more contemporary music icons like Fall Out Boy and Snoop Dogg.
But it's not just music; Old School Tees also create designs centered on movies, sports, and cartoons, making this graphic tee company the perfect nostalgia fix for people who want to get in touch with their younger selves. Just because your favorite passions from your childhood seem to be left in the past doesn't mean they have to stay there.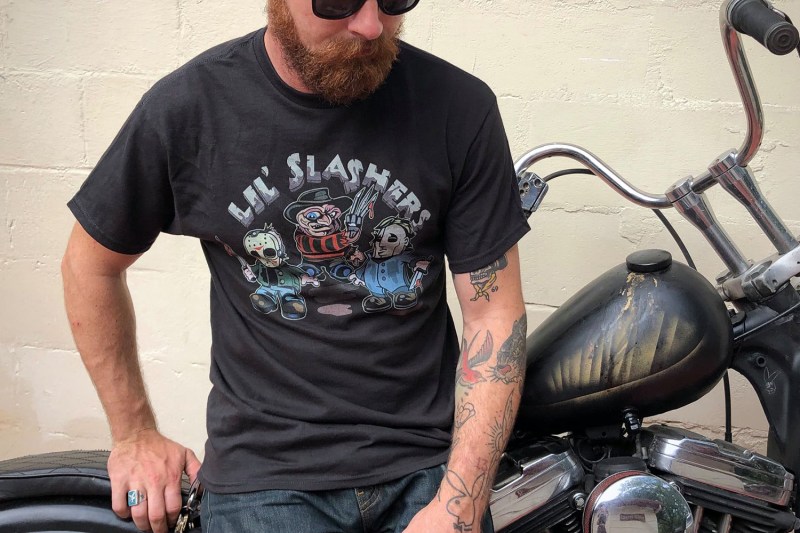 6 Dollar Shirts
We need to be practical sometimes, especially when buying clothes. Although there's no shame in buying expensive graphic tees, we must be aware that cheaper shirts can be as high-quality as the costly ones. If you're looking for the complete package — that is, both cost and quality — we suggest checking out 6 Dollar Shirts.
Established in 2008, 6 Dollar Shirts offers a wide range of graphic tees at, you guessed it, $6. The brand believes we should not pay anything like $20 for a shirt, and we must admit we agree with them. With satirical slogans and illustrations adorning the graphic tees, 6 Dollar Shirts is a go-to brand for customers who want to get the most value out of their hard-earned money.
Stüssy
Shawn Stussy founded the brand in 1984 with the mission to take apparel to the next level: A form of lifestyle. With the company's name printed on shirts, hoodies, and accessories, Stussy has become a recognizable brand known for its partnerships with Nike, Dover Street Market, and more.
Now, Stussy offers eye-catching tees that complement your personality and taste at approachable prices. We recommend this brand if you don't mind seeing the "Stussy" printed on the front.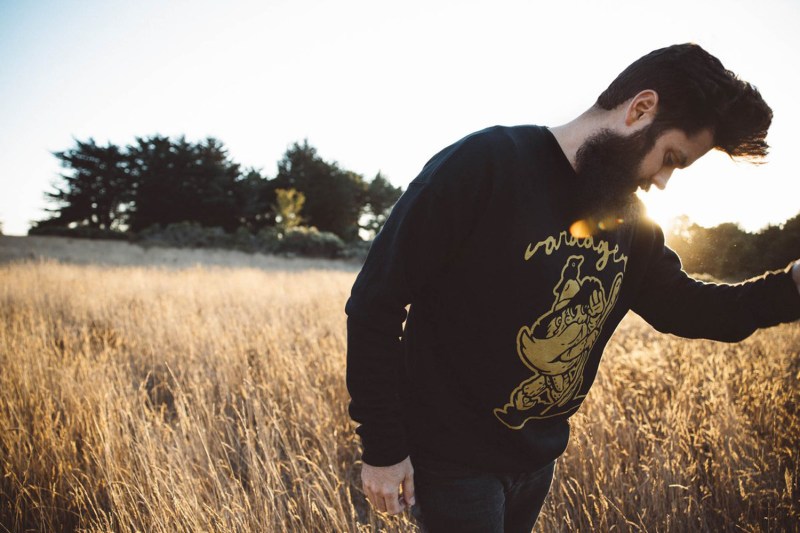 Vardagen
We are utilizing technology to create art nowadays; the advent of AI and the advancement of the many things it can do is wreaking havoc on creatives in the field. But one brand has chosen to develop its designs by hand since 2006: Vardagen.
The designs — all drawn in various art styles — are then screen-printed on comfy shirts and pants, making this brand a viable option for people who love hand-drawn designs or see clothing as an embodiment of art. Perceiving screen printing as an art form. Vardagen believes that T-shirts are more than logos and official licenses. Or even mere articles of clothing.
Hot Topic
We all remember walking in the mall and wandering into Hot Topic to look at the wall of some of the coolest T-shirts we would see roaming the halls at school. Today it is no different.
The grid of tees with the corresponding cubbies below is still one of the best places to find your favorite band, superhero, or even vintage brand. Decades of nostalgia can't be wrong, even as new generations are falling in love with the store's coolness.
Graphic tees are no longer a reason to believe a man has no style. Instead, graphic tees are a symbol of artistic expression. If our outward appearance is a reflection of our inner self-worth, graphic tees are a reflection of who we are in the creative world.
Before you pass by the idea of a graphic tee, think about the message you want to send to the world, and communicate it through authentic artwork that is both expressive and beautiful.
Editors' Recommendations