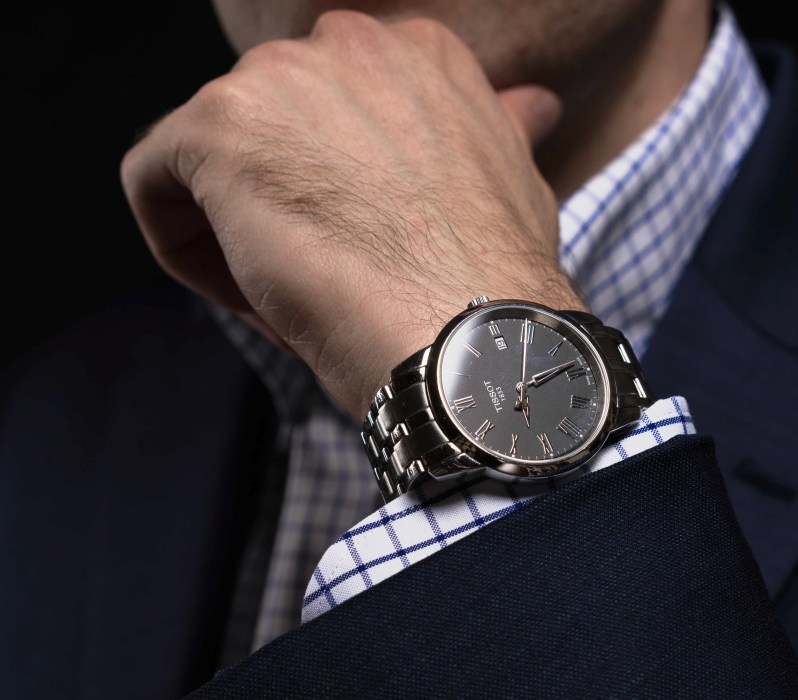 If you want to get an insight into a man's status without delving deep into his finances or work history, or without asking any awkward questions, look at his wrist. Men's watches are the easiest way to show class, elegance, style, and status. While there are a wide variety of brands, price points, and styles to choose from, only a few watches can instantly elevate a man's status the moment he slaps it on his wrist. Though Rolex and Cartier watches are easily recognizable and suggest sophistication and class, you might be surprised to find out they don't dominate our world's most expensive watches list.
If you're ready to drop the kind of money needed to buy a private island, here are the most expensive men's watches that will put you in the rarified status of having only nine other men on your level. These aren't watches you can purchase by walking into a jewelry store and pointing at the glass counter. These are watches you can only get by putting on your best tux, grabbing a number, and bidding against wealthy competitors.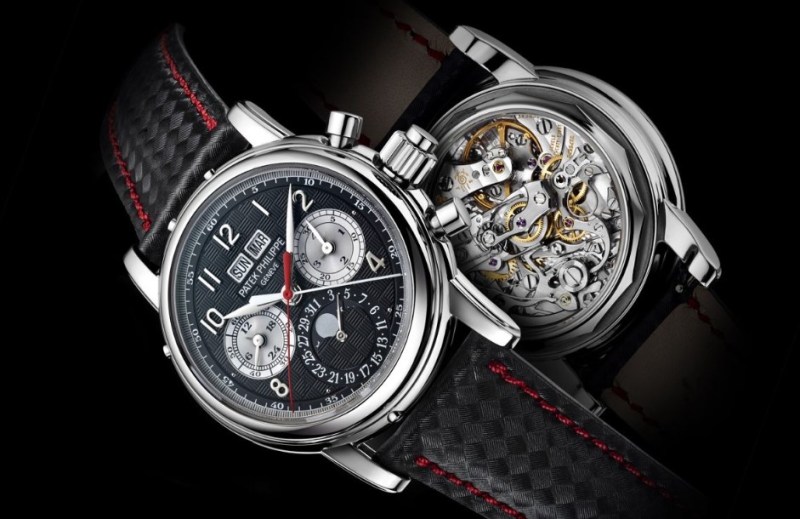 Patek Philippe 5004T – $3.9 Million
Patek Philippe is a crowd favorite because of the brand's strong market position, excellent reputation, and a dazzling array of beautiful and unique models. This is a name you will see multiple times on this list, so it's only fitting that we start with this charming piece. Produced specifically for the Only Watch Auction in Monaco in 2013, this titanium model is one-of-a-kind by the watchmaker. To make things even more special, the cool nearly $4 million it fetched at the auction was donated entirely to charity.
Louis Moinet Meteoris Collection – $4.3 Million
Out of everything on this list, this has to be the craziest idea. Louis Moinet — who is credited with inventing the chronograph and making extravagant clocks for those little-known figures like Napoleon Bonaparte and Thomas Jefferson — has created a set of truly unique watches. This is a set of four timepieces containing minerals from — you guessed it — space. Tourbillon Mars, Tourbillon Rosetta Stone, Tourbillon Asteroid, and Tourbillon Moon are used in four unique pieces of this set that is truly out of this world.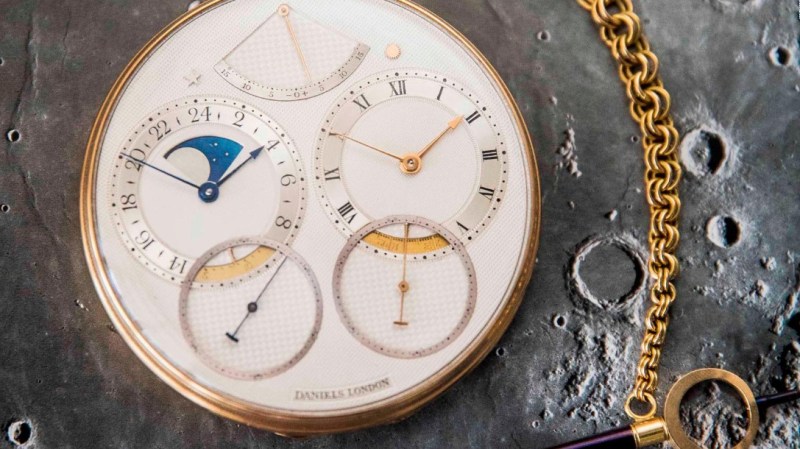 George Daniels Yellow Gold Space Traveller's II – $4.5 Million
Speaking of out of this world, George Daniels created this beauty after being inspired by the 1969 moon landing. He created this divine piece featuring a dial that shows two different times: mean solar time — the time apparent from the Earth's rotation in relation to the sun, which we read on clocks and sundials — and sidereal time, which corresponds to the Earth's orbit around the sun. This $4.5 million piece of time-telling perfection is so lauded that it was on display for three years at the London Science Museum, thanks to the generosity of the buyer who believed we should all get the chance to lay our eyes upon it.
Patek Philippe Gobbi Milan Heures Universelles – $9 Million
A "world time" clock wasn't new when this 70-year-old masterpiece came about in the 1950s, but it had never been mastered like this. Not only is this one of the only seven dual-crown wristwatches known to ever exist, but it's also believed to be one of only two to carry the dual signatures of both Patek Philippe and retailer Gobbi. Note that the outer dial is complete with dozens of cities from around the world, allowing you to change the time locally with ease — a true innovation in wristwatches.
Patek Philippe Stainless Steel – $12 million
We hope you're not sick of seeing Patek Philippe's name, because he isn't finished yet. This beautiful work of art is valuable, arguably because it is less valuable. Stick with us here. Most high-value luxury pieces are made with gold, but Philippe decided to build this case out of stainless steel. Rarity sometimes out values, value. Not to mention, this watch was the first to carry a perpetual calendar. That's a lot of history and uniqueness in this stellar pick for the collector in you.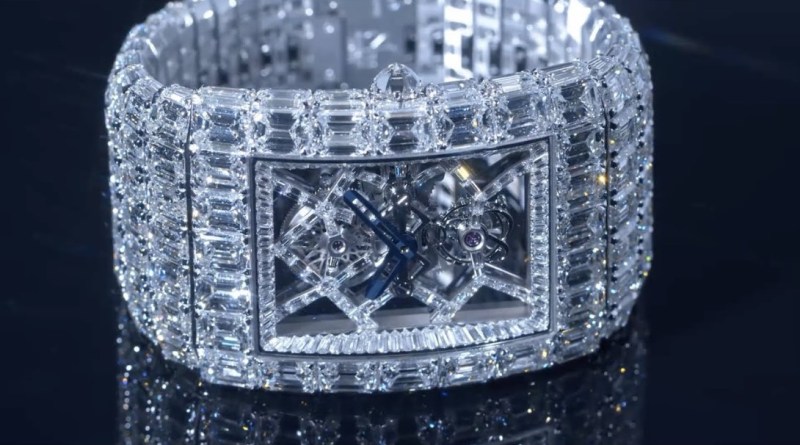 Jacob & Co. Billionaire Watch – $18 million
Precise time is a science, and tourbillion is what you need from your watch to ensure that you get the accurate time. It "controls gravity." If you've ever lost or gained a few minutes on your watch, it's because gravity pulled the mechanisms out of place. Tourbillion counteracts that to keep you always on time. Of course, Jacob & Co. can't be expected to do that without diamonds covering every speck of real estate on its watch. Also, if you're on a budget, the Billionaire II is also available for just under $3 million. You know, if you need to save money.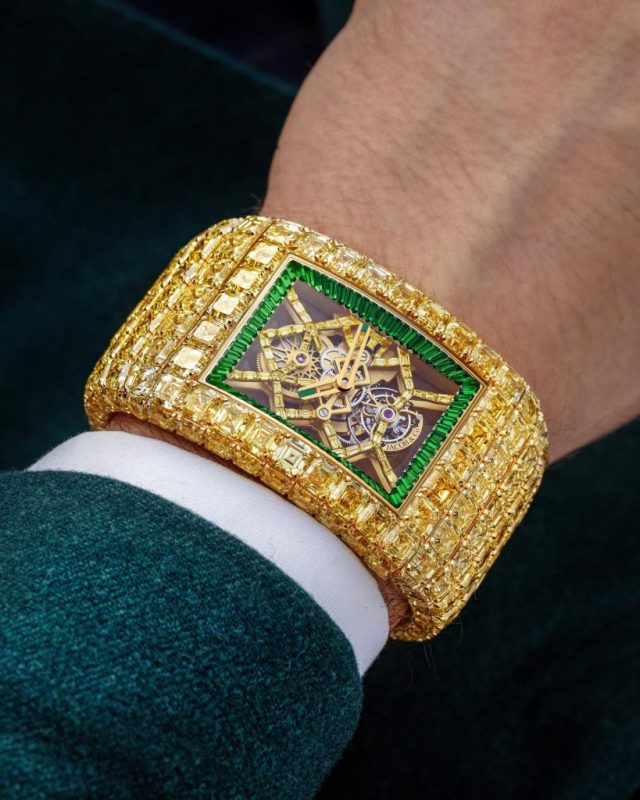 Jacob & Co. Billionaire Timeless Treasure – $20 million
Speaking of Jacob & Co., this awe-inspiring Billionaire Timeless Treasure is an extraordinary retail watch that boasts an opulent display of precious stones adorning every inch. Prepare to be enchanted by the allure of over 425 Asscher-cut yellow diamonds and 76 emerald/kite-cut tsavorite gems gracefully embellishing both the case and bracelet. This exquisite timepiece that nearly exhausted the global market for high-quality yellow diamonds captures the essence of magnificence, as each angle reflects a mesmerizing play of light. A first-ever colored Billionaire watch, the Billionaire Timeless Treasure showcases an astounding collection of 482 yellow diamonds, with a total weight of 216.9 carats. Quite impressive.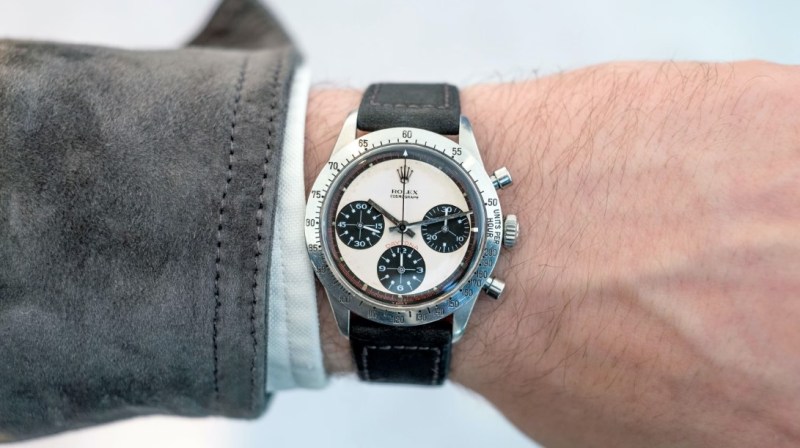 Rolex Paul Newman Daytona – $18.7 million
Don't be confused; the Paul Newman Daytona is a name that gets slapped on a lot of Rolex watches in three separate lines, called Series One, Series Two, and Series Three. However, this watch is the one designed for and worn by the legendary actor himself. Developed at the same time as the Rolex Submariner, this watch was developed for working men. While the Submariner was designed to withstand the pressures of underwater depths, the Daytona was meant to live its life a quarter mile at a time, counting every millisecond.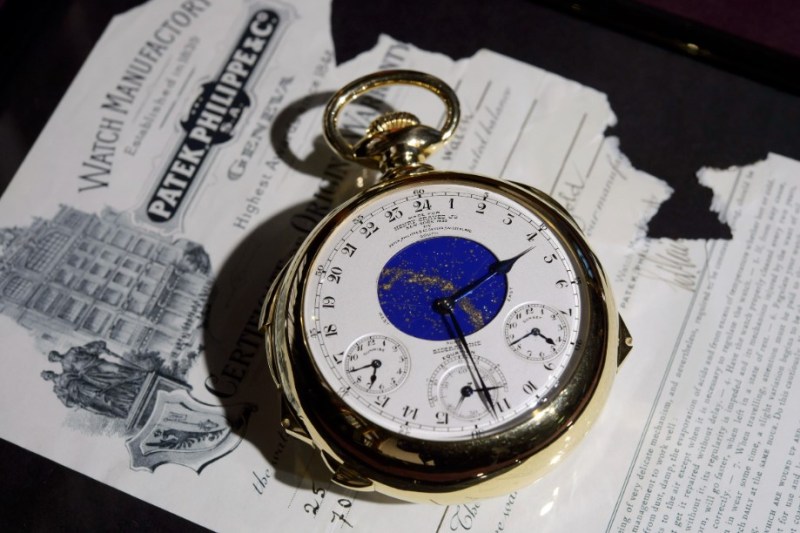 Patek Philippe Henry Graves Supercomplication – $26 million
Patek Philippe is at it again. When this watch fetched $24 million at auction back in 2014, it broke its own record by more than double, as it was the most expensive watch in 1999 at $11 million. This was the most anyone had ever paid for a watch, whether on the wrist or in the pocket. What makes this watch legendary is the overabundance of complications (which in the watch world means functions) — it boasts 24 of them, hence the title of Supercomplication. The result is a two-sided pocket watch that remains one of the most legendary in the industry.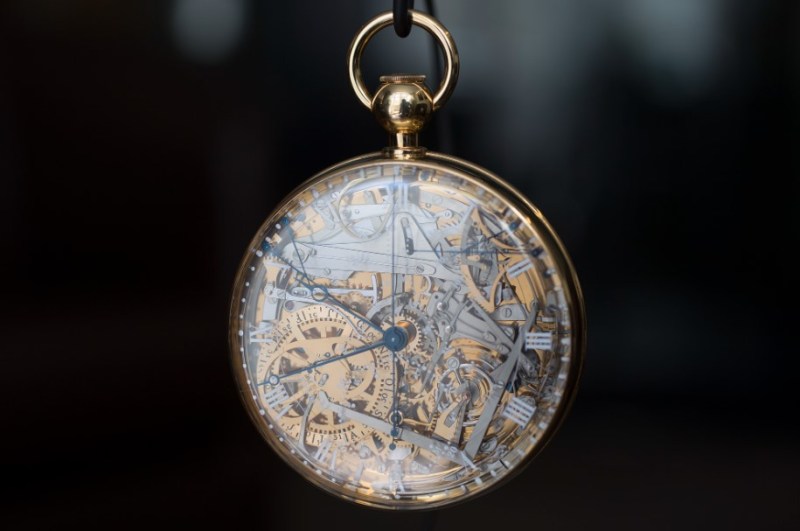 Breguet Grande Complication Marie Antoinette – $30 million
When you can say that Marie Antoinette loved your work, you know you're the best in the field. She acquired many Breguet watches in her time, but this particular one was commissioned for her anonymously. It was said that they only had two requirements: one, wherever possible, gold should replace all other metals, and two, it should have as many complications as possible. If there was a watch function available at the time, it was to be included. When a secret admirer commissions the world's greatest watchmaker to make the world's most fabulous watch for the last queen of France, you know the result will be special. Hence the reason this watch of love fetches such a hefty price.
Patek Philippe Grandmaster Chime – $31 million
If you're surprised at the name of the number-one most expensive watch in the world, you haven't been paying attention. In a competition to become the most expensive and revered chronographer in the world, it seems Patek Philippe is primarily competing with himself. The newest watch on the list, the Grandmaster Chime, was crafted in 2014 to celebrate Patek Philippe's 174th anniversary, and it did so with a bang. With more than 20 complications, it's the most intricate wristwatch ever created. It even holds six patents within its casing. It is most certainly the watch to beat.
Of course, if you're an everyday man, there are more attainable options in brands like Movado, Cartier, and Bulova. They're investment pieces that can and will last your entire lifetime and become heirlooms for the next generations. However, if you want the kind of watch that will anchor a collection, elevate your status, and maybe even create generational wealth, these are the watches to bid on at the next auction.
Editors' Recommendations