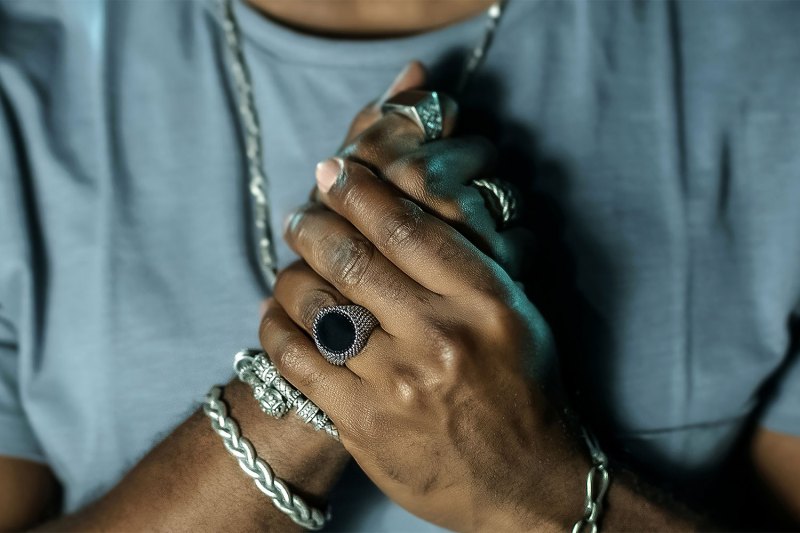 Although men's jewelry isn't a new concept by any means, the way we wear it today represents a vast difference from the past. We'd argue that necklaces, rings, bracelets, and earrings are just as vital when completing a look. They're pretty much a requisite for formal attire, and they can also elevate your basic t-shirt, sweater, or casual staples.
Looking beyond watches, Men's jewelry is often overlooked. If styled right, however, it becomes a major factor in elevating even the simplest of looks. And with times changing, more and more fashion houses and boutique brands are offering tasteful glitz that can be worn for almost any occasion.
From some of your favorite musicians (Drake and Harry Styles among them) to this season's most sought-after collections, we've seen men effortlessly adorn statement-worthy jewelry. Here are some of our favorites.
Related Guides
The Best Necklaces for Men
Looking for the perfect way to dress up a t-shirt for your Zoom meeting? A necklace is a great way to add some individuality to any look.
Missoma G

old Aegis Chain Necklace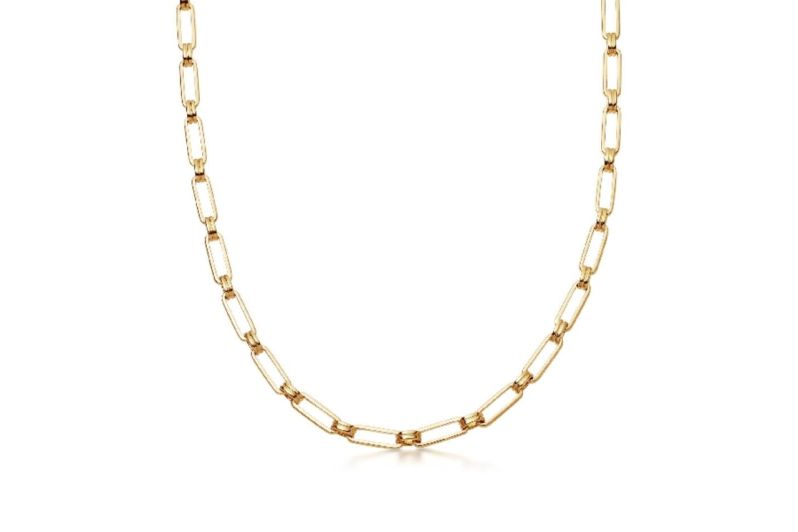 A modern approach to the classic chain necklace that can be worn with multiple different styles. Don't believe us? Ask Anwar Hadid, he wears this one all the time.
Natural Himalayan Gemstone Crystal Perfect Pendant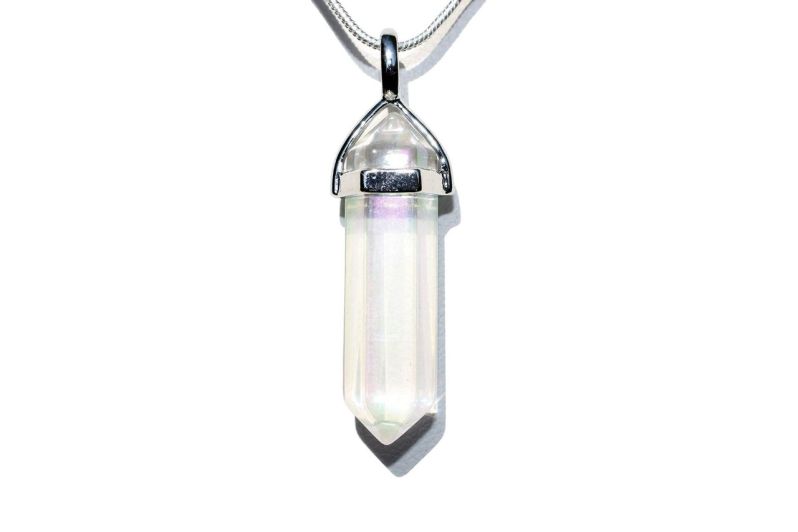 What could be more perfect for today's time than jewelry that also heals?
John Hardy Naga Pendant Necklace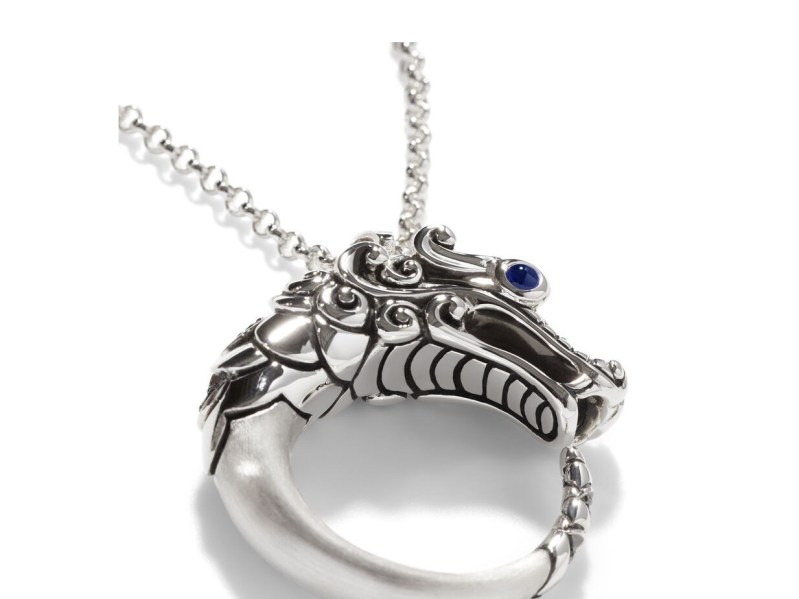 Timeless and versatile, this silver necklace is adorned with black sapphire and blue sapphire. It symbolizes protection, making for the perfect everyday necklace for any guy.
1017 ALYX 9SM Gold-tone Metal Necklace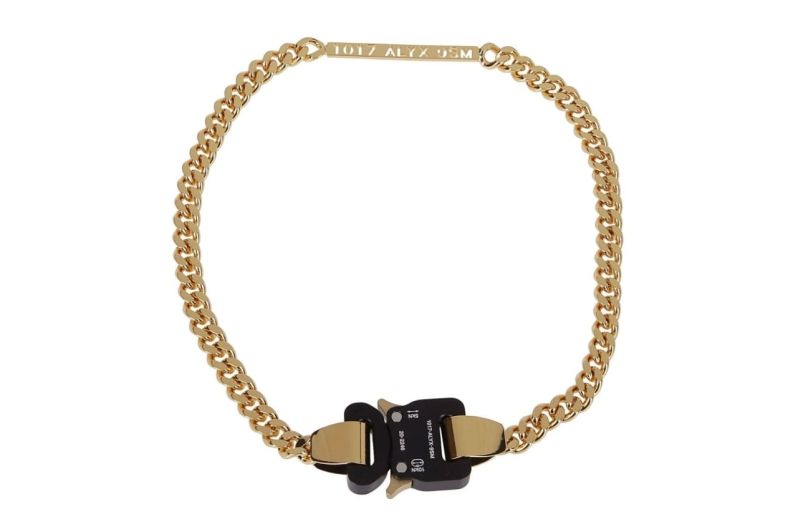 Following the brand's signature streetwear style, this necklace brings an edgy statement with buckle hardware
Pattaraphan Valen Pearl Necklace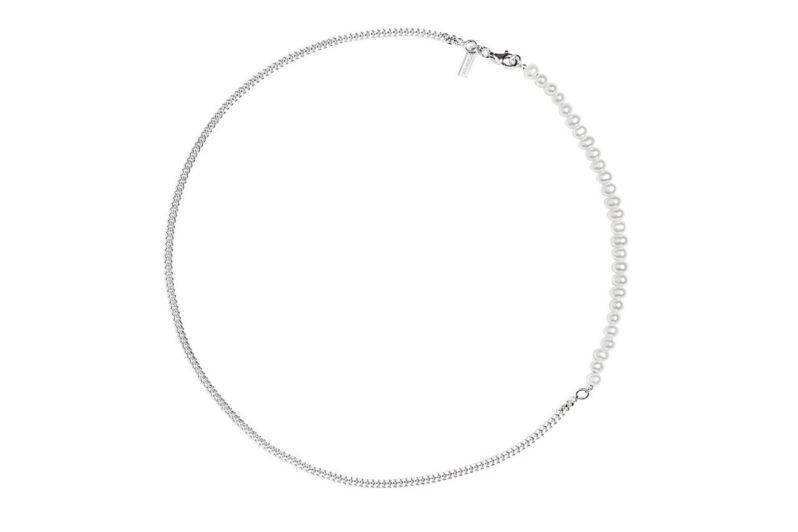 Pearls have made a shift to a more gender-fluid jewelry trend thanks to celebrities like Timothee Chalamet and ASAP Rocky.
ÉLIOU Change Your World Necklace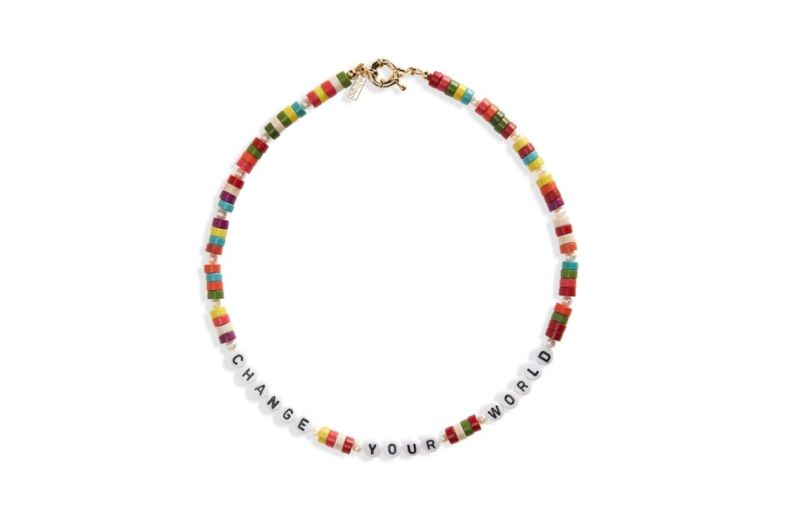 Kitschy jewelry is making a big comeback. These colorful beads are playful with a modern design.
Anthony Jacobs 18K Gold-plated & Tiger Eye Dog Tag Pendant Necklace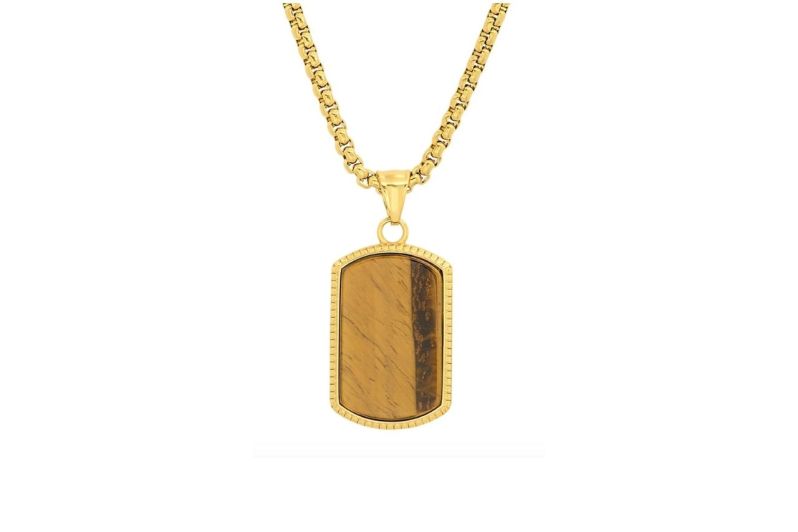 The '90s aren't only seeing a revival in clothing, but in jewelry also. Great for pairing with other chains or worn alone.
The Best Rings for Men
Nix the notion that the only ring a man will wear is his wedding band. Spice up your fingers with some statement-worthy rings this spring. Check out these top ring picks for men below.
Miansai Cirque Ring
Simplicity at its finest, designed for everyday wear — this ring adds a subtle yet noticeable personality to the hand.
Daniel Wellington Classic Ring
The Scandinavians certainly know how to do minimalism well — and if you second-guessed it, here's proof!
David Yurman Amory Band in Sterling Silver
Inspired by medieval chains, symbols, and armor, this bold and timeless ring is the perfect addition to any man's closet.
Dear Letterman The Ayman Ring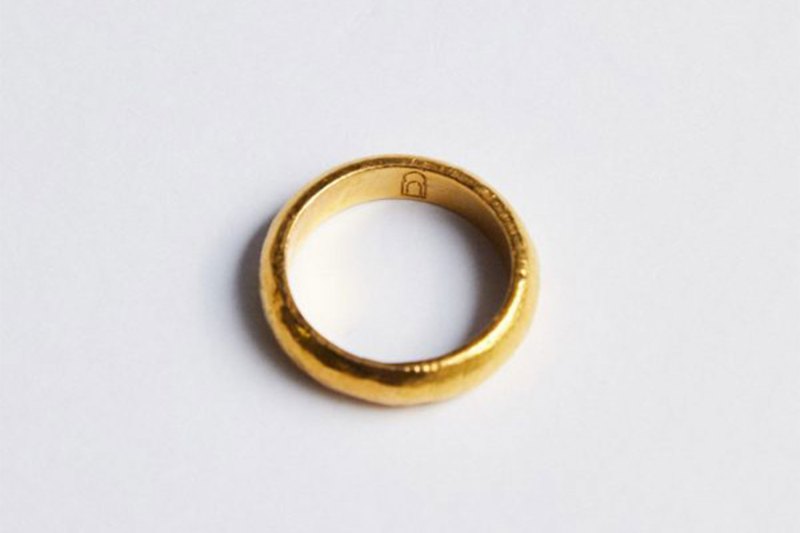 Great option for those looking for stackable rings, this gold ring is sure to complement every outfit.
Ambush 'multi Layer' Ring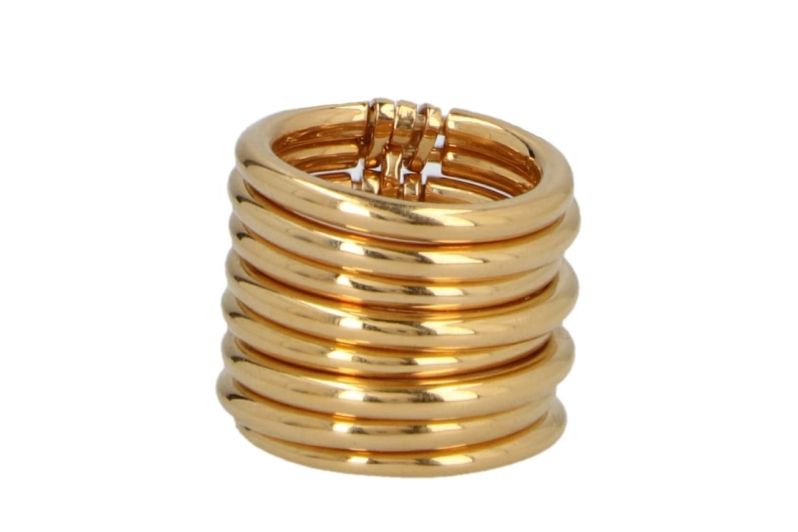 Don't be afraid to layer on your jewelry, OG style icons like Prince and Lenny Kravits were known for their faultless layering techniques.
The Best Bracelets for Men
Keep it minimal with just one or pile them on, bracelets are the perfect way to complement your watch and a great entry point for men who wouldn't typically wear jewelry.
John Hardy Kami Chain Reticulated Bracelet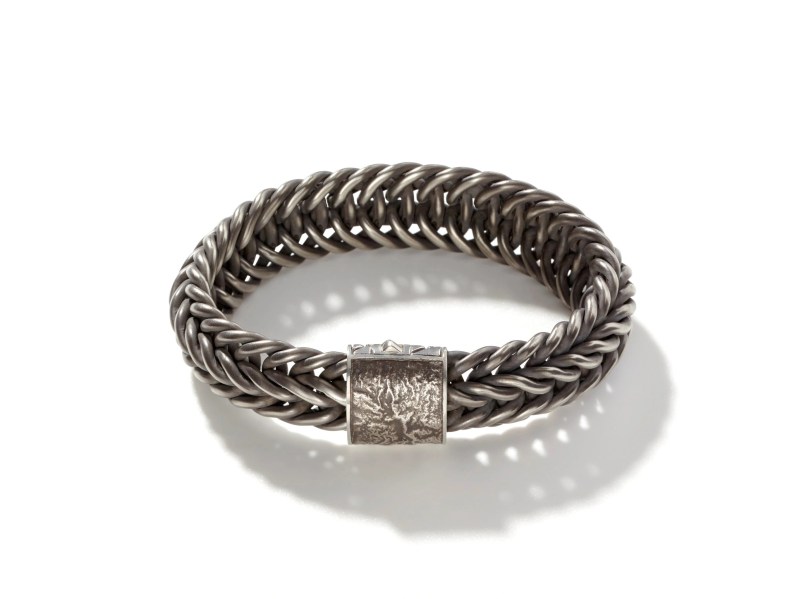 This elegant 15mm-gauge bracelet features a flame-sculpted, sterling silver composition, a matte black rhodium finish, and a pusher clasp. Combined, these features give it a natural woven appearance, accentuated by its nested chevron design. It's beautiful, luxurious, and embodies the ultimate height of fashion.
Balenciaga B Chain Goldtone Bracelet
A great statement piece to wear alone or paired with a minimal chain bracelet or watch. But let's be honest, this signature B motif speaks pretty loudly on its own.
Third Crown Prizm Link Bracelet
This New York City brand specializes in gender-neutral jewelry, including this edge chain bracelet.
LE GRAMME Silver Brushed 'Le 7 Grammes' Bangle Bracelet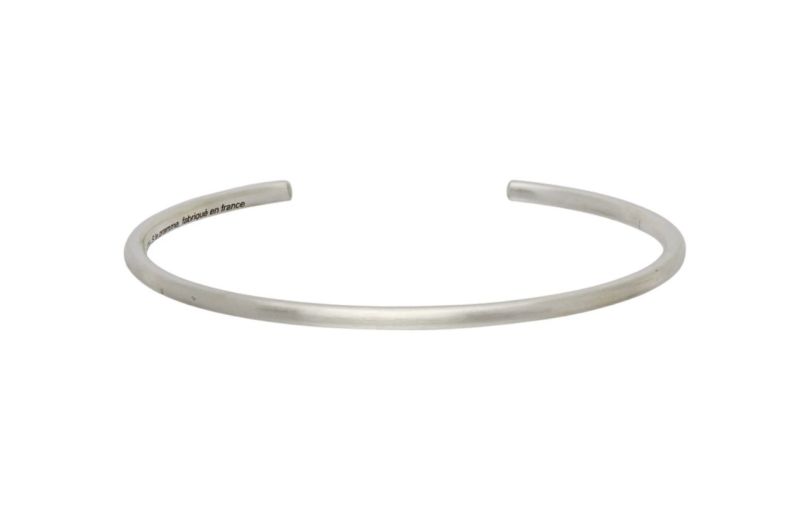 Wrists have always been the first place men look to accessorize. If you plan on layering a bracelet with a watch, opt for a simple piece like a bangle or cuff.
LINK UP Braided Leather Cord Bracelet
This braided leather bracelet is great to add texture to the wrist.
The Best Earrings for Men
From hoops to studs, earrings have been one of this year's most prominent men's accessories trends, which means now's the perfect time to add some bling to your lobes.
Asos Lost Souls skull stud earrings
London-based Lost Souls has delivered something slightly elegant with just the right amount of edge. This stud-style skull has a butterfly back and looks great with just about any casual outfit, or heck, maybe even a nice suit.
Editors' Recommendations