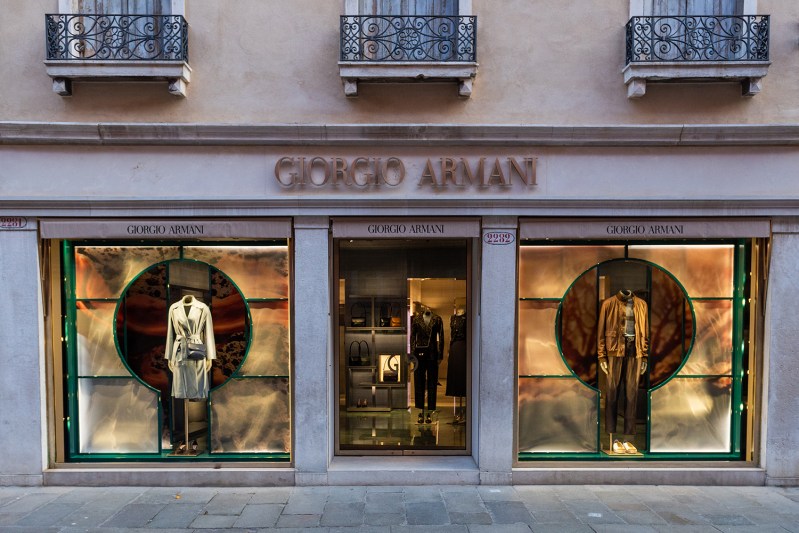 Fashion, like most industries, has been severely impacted by COVID-19, as brick-and-mortar stores shutter across the world to mitigate the coronavirus pandemic. But even as brands face dwindling profits and potential layoffs, some of the biggest retailers are allocating their resources to help combat the crisis by providing masks, gloves, and disinfectant gels to ease hospital shortages.
Case in point: H&M is using its supply chain in China, India, and Vietnam to donate protective equipment for healthcare workers in the European Union.
"The EU has asked us to share our purchasing operations and logistics capabilities in order to source supplies, but in this urgent initial phase, we will donate the supplies," an H&M spokesperson told Reuters on Sunday.
Meanwhile, Inditex, owner of Zara, will be using its factories in Spain to provide urgent supplies such as masks, gloves, and face shields to Spanish hospitals. The company told Vogue on Wednesday that it plans to donate over 300,000 surgical masks in the next few weeks.
The two fast fashion brands' contributions come on the heels of other conglomerates who have been stepping up to the cause. LVMH, which owns luxury houses Louis Vuitton, Givenchy, and Marc Jacobs, has converted its perfume factories to produce hand sanitizers that will be delivered to French authorities and hospitals.
"LVMH intends to help address the risk of a lack of product in France, and enable a greater number of people to continue to take the right action to protect themselves from the virus," the company wrote in a press release.
Its competitor Kering, which oversees brands Balenciaga and Saint Laurent, also promised to donate 3 million masks to French hospitals, according to the Business of Fashion. Meanwhile, Gucci, which is also owned by Kering, plans to distribute over 1 million masks and 55,000 pairs of medical gloves in Italy. Fellow Italian designer Giorgio Armani has donated $1.3 million to local hospitals.
"What worries me most is the health emergency that's taking place, both in our country and all over the world," Armani told Forbes. "It's too early to evaluate the long-term economic impact, which will surely be significant. But history teaches us that new opportunities are born from the deepest moments of crisis."
So far, COVID-19 has spawned over 300,000 infections worldwide, according to data from John Hopkins University. And as cases continue to spike, hopefully, more designers and retailers will join ranks.
Editors' Recommendations