Face coverings are required in nearly every state across the country, and likely across the world, too. The COVID-19 pandemic has changed our lives forever and face masks are part of our lifestyle now. To keep ourselves and those around us safe, face coverings are 100% necessary. At this point, you might as well stock up on as many as you can, because they're not going away any time soon.
There are so many different face masks to choose from but a recent study reports that N95, surgical masks, and cotton masks are the top three best ones out of 14 types that were tested. Whether you're tired of your current mask or just in need of another, we've rounded up the best face masks for you to try. From cute prints to silk to essential cotton, these masks will keep you safe as we navigate through this tough time.
At a glance
Best designer: Jonathan Simkhai 2-Pack Printed Cloth Masks
Who said face masks couldn't be fashionable? Step up your mask game with these adorable prints from Jonathan Simkhai. Your face is quite literally wearing designer with this duo, and if we're being honest we all deserve to spoil ourselves a bit right now. The ditsy prints can be paired with everything from jeans to your favorite dress, and are ideal when doing some social distancing, of course. We couldn't add these to our cart fast enough!
Best adjustable: VIDA Protective Mask
Looking for adjustable face masks? We all have different faces and features so sometimes we need to search for one that fits us best. These face masks from VIDA are super adjustable you won't mind wearing them at all. They come in a variety of neutral colors to match with anything. They're washable and comfortable so they're perfect for everyone in the family, especially as students are heading back to school.
Best silk: Slip Silk Pure Silk Adult Pleated Face Covering
Suffering from mask acne? This silk face covering has got you covered. The soft fabric is non-irritating, and many users credit it with keeping their skin smooth as we navigate through this "new normal.' If you have sensitive or acne-prone skin, consider switching over to silk masks.
Best for men: Perry Ellis Reusable Pleated Assorted Face Masks
Okay, okay, we know that face masks are unisex, but every stylish man has owned Perry Ellis at one point or another. For those who are looking to stay dapper in the time of COVID-19, this bundle of printed and pleated masks is for you. We also can't fail to mention these are perfect for summer.
Best bang for your buck: Nordstrom 6-Pack Adult Pleated Face Covering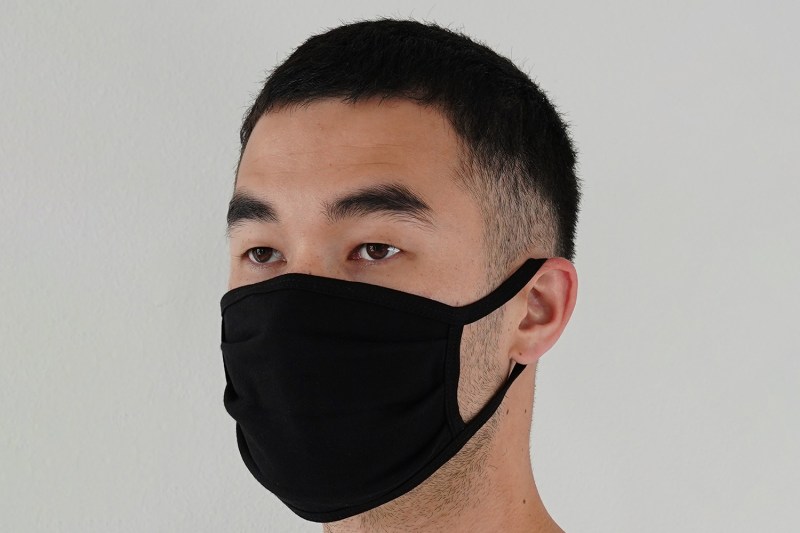 There's no point in not stocking up on masks at this point, because we're going to be wearing them for a while whether we like it or not. This simple 6-pack of cotton masks from Nordstrom are unisex, comfortable, and breathable. It's a win-win.
Best for kids: Lanier Wellness 2-Layer Reusable Cover
We can't forget the kiddos. If your little ones are old enough to wear a mask for themselves and are heading back to school or camp, they'll need these! The two-pack is fit for a child's face shape and makes it easy for them to breathe. Just make sure you find a way to personalize these so there are no mishaps!
Best design: Everlane 100% Human Face Mask
Comfort comes first when we're talking about face masks. These face coverings from Everlane are not only super comfortable and stretchy, they come in a variety of colors to fit your personal style. Love tie-dye? You've got it. Solid black? You've got it. A combination of some neutrals? Yep, that too. You can't go wrong with these and they come in a pack of five so you'll always have a backup.
Editors' Recommendations