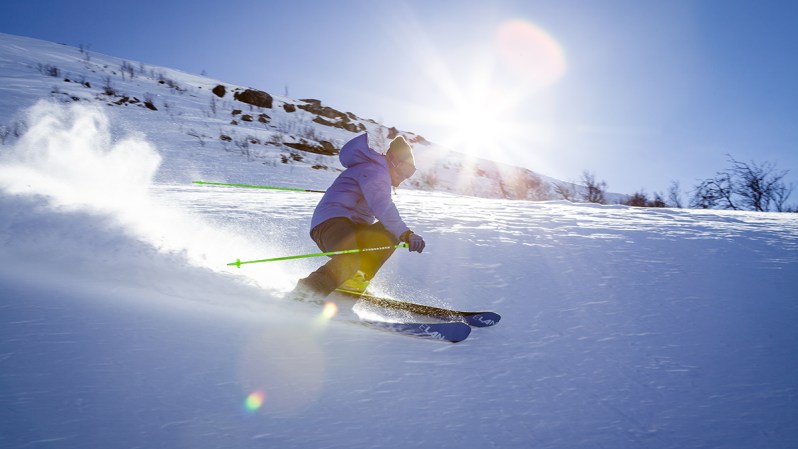 When I was young, we went skiing regularly. We could afford to go skiing, but didn't have the greatest gear. We'd go with school, with parents, with anyone that was going to the hill. Skiing was great fun, but we'd be shivering by the end of the day.
Getting so cold your lips are blue is fine when you can just grab a hot chocolate in the lodge to warm up. Out snowshoeing in the winter or on a long backpacking trip, getting too cold could have more serious consequences.
Base layers are the most important part of your outdoor clothing system. Yes, it sounds nerdy, but that system is made up of three layers: the outer shell for rain and snow protection, the middle insulation layer, and the-all important base layer on the inside. A Merino wool base layer is the best. Here's why.
What Does a Base Layer Do?
Since it's against your skin, your base layer needs to be comfortable and fit well. You're going to be miserable if this layer itches and chafes.
Base layers get sweaty. Sweaty things stink. Good base layers prevent the foul-smelling bacteria from growing, leaving your clothes smelling great. (You might still stink though.)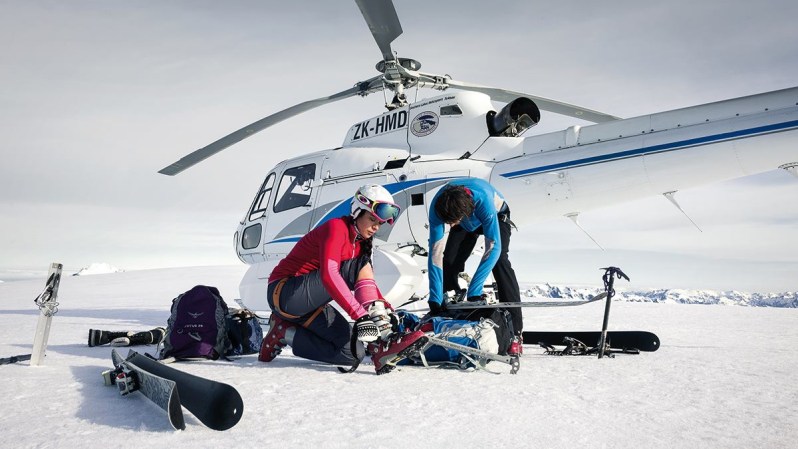 When you're skiing or snowboarding hard, you'll get warm; when you stop you'll get cold. Wearing the right fabrics can keep you comfortable doing whether you're moving or taking a break.
The final, and possibly most important, job for base layers is to keep you dry. They need to move sweat and moisture off your skin so you stay comfortable.
What is Merino Wool and Why Do I Need It?
Now we can get into the meat (err, wool?) of this article. What is Merino wool, and why does it make such a good base layer?
Merino wool comes from Merino sheep, usually out of New Zealand or Australia. Compared to regular wool, Merino has very thin strands, resulting in a softer feel. Because of the scales on the Merino fiber, and it's ability to wick moisture, bacteria have a tough time growing on it. No bacteria, no stink.
Merino fabric is full of small air pockets. These trap air and keep you warm. If you're too warm, the fibers relax and release the trapped air, cooling things down. This process still happens when the Merino is wet, maintaining your overall warmth.
Why buy more shirts than you need to? You can wash Merino less often because it takes longer to smell, causing less wear on the shirt and using less water and electricity in the process. Fewer shirts and underwear take up less space in your backpack or suitcase.
Alternative Materials
Merino wool isn't all rainbows and unicorns. It's more expensive and doesn't last as long as synthetic base layers, and should only be hung to dry. So when you head out on your next trip, weigh the pros and cons of each type and choose your base layer. Ninety-percent of the time, I pick Merino.
However, if you are going hard and Merino irritates your skin, then there are a few other fabrics to consider.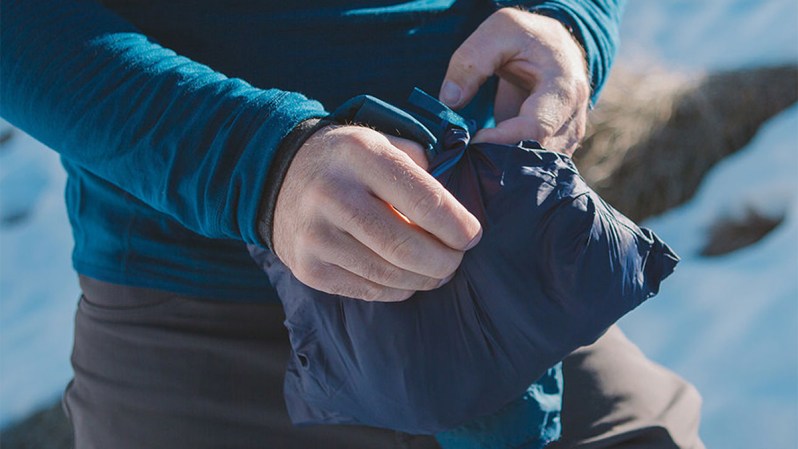 First, the tried and true synthetic. A petroleum-based product, synthetic polyester blends are durable, cheap, and wick moisture very well. They can be stacked together with another layer to provide wicking as well as insulation all in one. The smell is the downside. And it doesn't go away. Some synthetics come treated with an anti-bacterial coating that lasts a number of washes. Once it's gone though, the stink creeps in.
Bamboo and silk can be used as base layers as well. Both are anti-bacterial and regulate your temperature well. The downside is they're hard to find.
Finally, everyone's favorite fabric: cotton. Cotton is cheap, durable, and feels great against your skin. The problem is that it absorbs so much water — 27 times it's own weight in fact. That much water against your skin pulls the heat out of you, leaving you cold and wet. And that's the last thing you want far away from civilization on a cold, wet trip.
Our Favorite Merino Wool Base Layers
For the most comfortable Merino base layers check out Icebreaker BodyFitZone line with strategically placed vents to let heat out when you need to. Smartwool also has great options everything from socks up to insulated jackets filled with Merino.
On the synthetic side, Patagonia Capilene and Helly Hansen Lifa are some of the best performing out there.
With these Merino wool base layers, you'll look good on the hill (and smell good too).
Editors' Recommendations