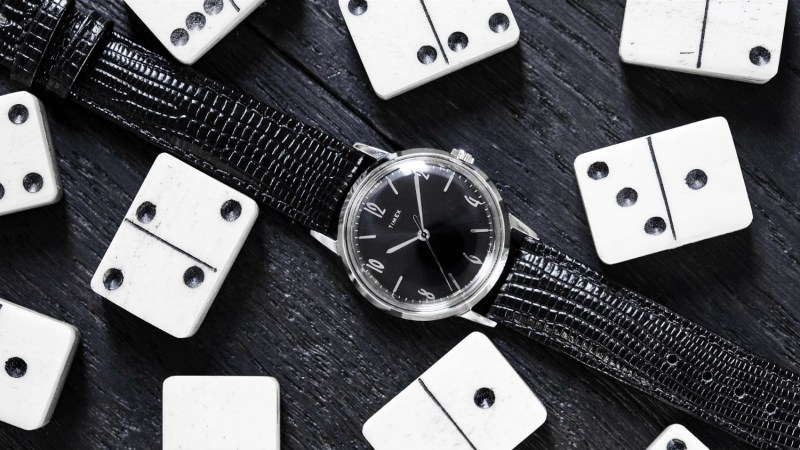 Timex and Todd Snyder are no strangers to teaming up for great looking timepieces for men. In the past, they've created such beautiful watch collaborations as the Blackjack Watch, Military Watch, and the Mod Watch and this time for the limited, exclusive Timex X Todd Snyder Marlin Blackout Edition watch, they upped the ante and added full-on luxury to Timex's classic mid-century original Marlin piece.
Last year, Timex X Todd Snyder also brought the Marlin back for a limited edition, only that version sported a white face, but similar styling. It sold out almost immediately. The 2018 Marlin Blackout edition is still available, but probably won't be for much longer. Its vintage styling with a glossy lizard-grain genuine leather strap paired with the minimalist black face with Dali-like numbers make this watch look far more expensive than it is. It can be worn with everything from a white polo and shorts to a gray suit to a tuxedo, so it's no surprise that guys will be vying for their one chance to wrap this around their wrists.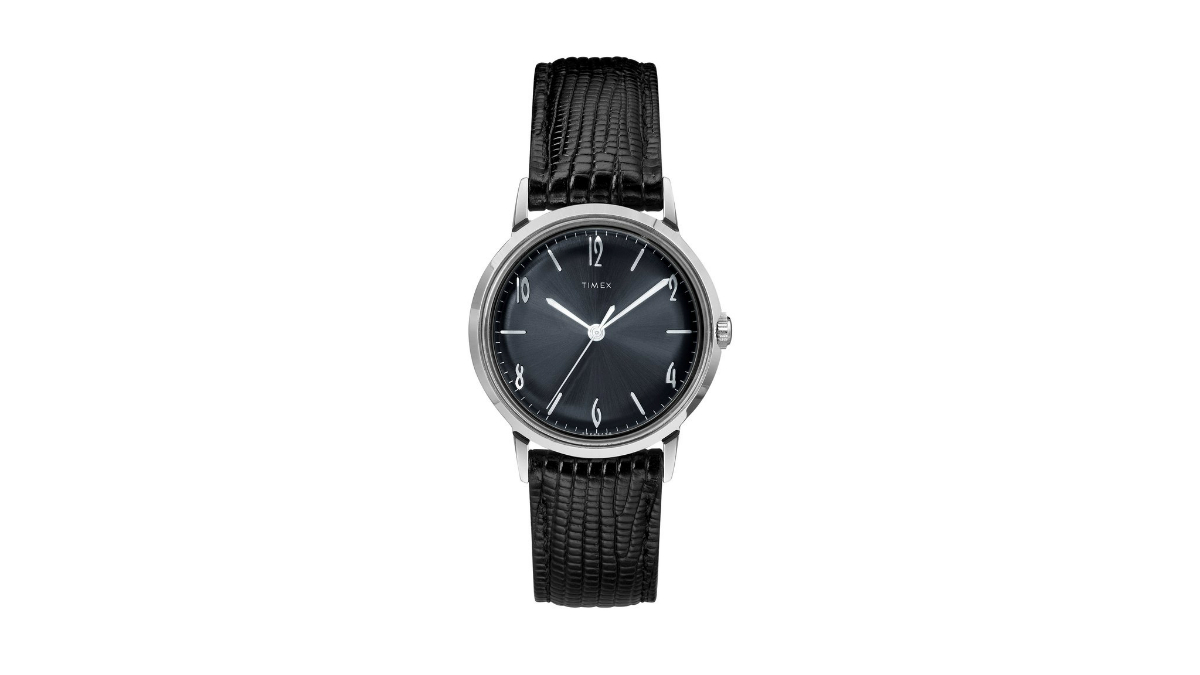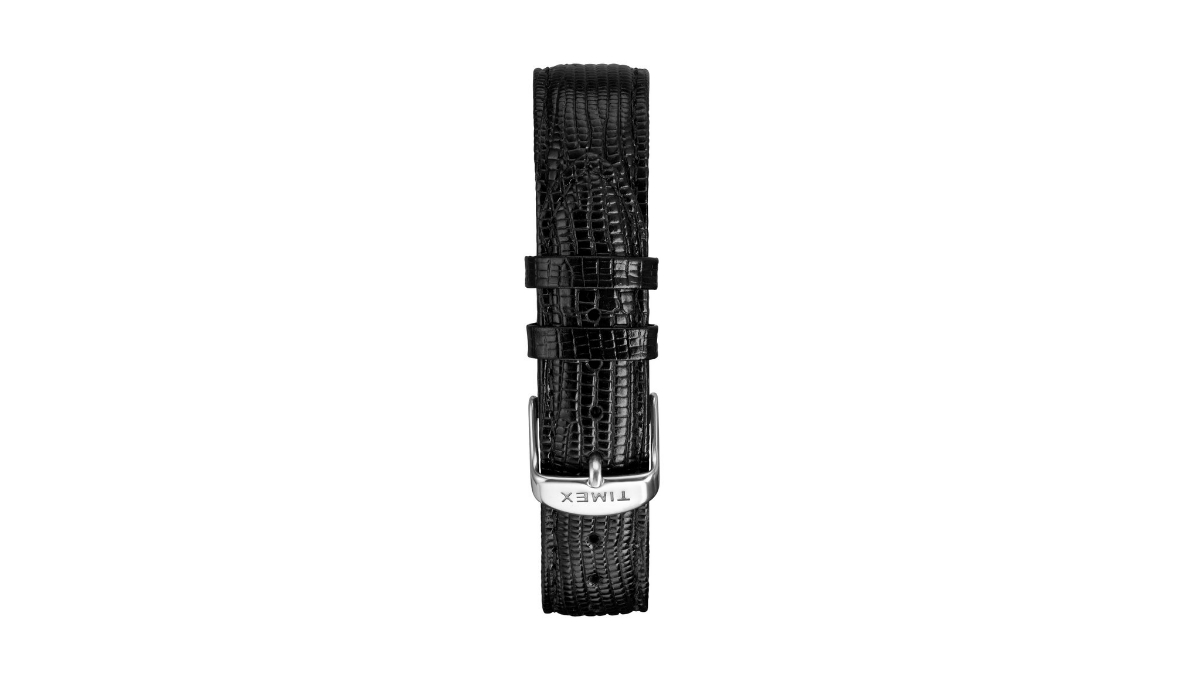 "I am a fan of the huge variety of Timex styles, and love the fact that their biggest hits span from hardworking, watches," Snyder said in a statement. "I've been wanting to do something more elegant, something you'd style with a suit, and by customizing the Marlin with a blackout palette, we've given it a sophisticated modern feel."
Under the hood, so to speak, you'll find a hand-wound movement and a stainless steel case (so you know it's sturdy). It's water resistant up to 30 meters (that's 98 feet for us Americans) and, with a 34 mm case size, it's neither too big nor too small a face — a non-offensive side perfect for any place or any occasion.
The Timex X Todd Snyder Marlin Blackout Edition watch launched July 2, 2018, and currently retails for $199. You can find it on Todd Snyder's official website and in the brand's flagship New York City store.
For those of you looking for a wider variety of watches, either casual or more luxurious, check out our guide to the best watches under $500 and the best watches under $1,000.
Editors' Recommendations