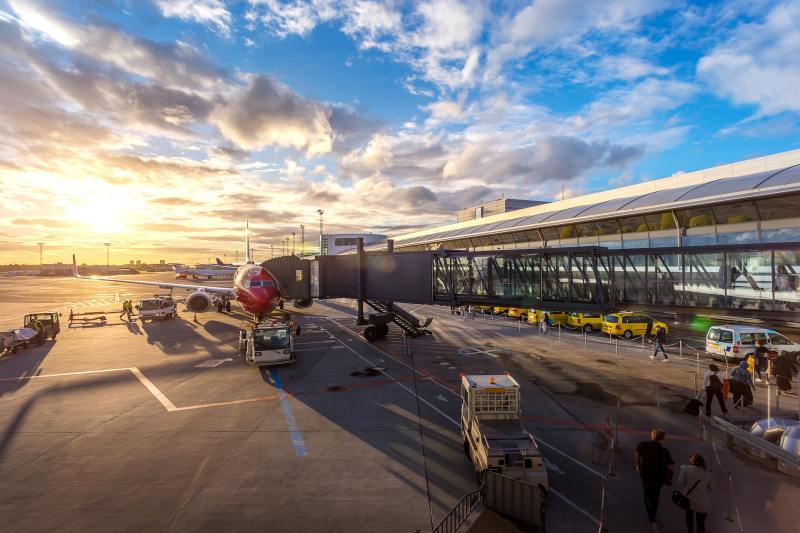 It's no secret that just about everything costs more lately, but a trip to the airport has never been exactly cheap. Between a stop in the newsstand shop for a new paperback and a pack of gum, a quick bite to eat, and even a pre-flight cocktail, costs can easily add up. (This is especially true if you're David Brooks.) But even if you don't splurge on extras, chances are, you'll spend at least a few bucks for bottled water or snacks after going through security.
Have you ever wondered just how much your wallet takes a hit at the airport departure terminal? New research from Collinson, the brains behind Priority Pass and LoungeKey, spills the beans on travel spending habits in airports, revealing an annual cost for travelers in the U.K. ranging between £300 and £350, or upwards of about $420 in U.S. dollars (USD). While this survey focused on U.K. travelers, we doubt our friends across the pond are so different that there aren't some similarities between U.K. and U.S. travelers.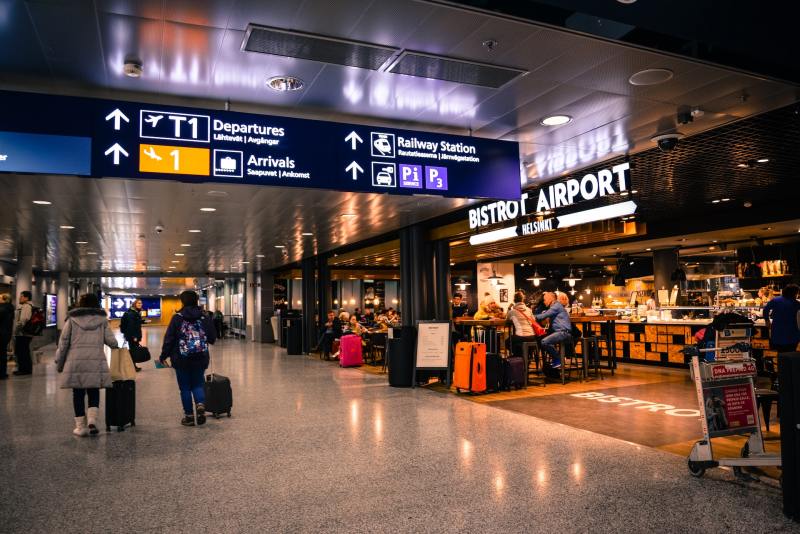 Time to travel? Here's where the money goes
For the 97% of survey respondents who whip out their wallets before their actual air travel takes place, the average spending per terminal visit clocks in at approximately £50, or just more than $60 USD. Frequent flyers — aka those who board six to seven flights annually — are reported to spend the most. So, if your passport is sporting some serious stamps, your wallet probably feels a bit lighter because of it.
Food and drink reign supreme in the airport spending arena, with 56% of respondents saying they consume snacks, beverages, and meals in-terminal before departure. Meanwhile, 38% divert their funds toward duty-free temptations, like perfume or aftershave — which, if I'm being honest, is a huge draw when traveling abroad from the States. Books, magazines, and newspapers snag the bronze at 36%, with alcohol and personal accessories not far behind.
Here's a breakdown of the items purchased in the departures terminal by travelers in the U.K.:
Food and drink items: 56%
Aftershave/perfumes: 38%
Books/magazines or newspaper: 36%
Alcohol: 31%
Accessories (e.g., hats, sunglasses): 20%
Tobacco: 15%
Makeup: 14%
Currency: 13%
Clothing or shoes: 11%
Toiletries: 11%
Sunscreen: 10%
Parking/transfers: 10%
Wi-Fi: 8%
Electronics/tech or phone chargers, headphones: 8%
Jewelry/watches: 6%
Shopping and lounge access are keys to reducing travel stress
Have you ever found yourself impulse-buying a glossy magazine or another pair of sunglasses pre-flight? You're definitely not alone. The survey found that 21% of travelers shop to fend off boredom at the airport, while 18% use terminal retail therapy to seek solace from the stress of air travel — a highly relatable pursuit, I must admit. It seems to be that some of our wallets double as therapists during layovers.
Speaking of stressful airport adventures, Chris Ross, EMEA president at Collinson, aims to elevate every traveler's journey with amenities like quiet lounge spaces for work or relaxation to in-airport perks like dining and gaming. Ross notes, "Our mission is to deliver premium airport experiences that allow travelers to love the whole journey."
Apparently, some of us are so busy swiping our cards that we're oblivious to the perks airports offer. Only 28% of those surveyed were aware that some airport lounges often come with shower privileges, while a mere 13% knew that spa treatments may be on the menu. Circling back to shopping, though, did you know that lounge access can also provide discounts at select airport shops? Neither did 88% of respondents.
Another interesting insight into the research reveals that the 25-34 age group is most knowledgeable about airport lounge access, with a whopping 63% claiming to have used a lounge before. So, next time you need a bit of airport advice, let the millennials and Gen Z-ers in your life take the lead.
As you prepare for your next adventure, remember that the airport experience isn't just about getting from point A to point B. It's a world of its own, filled with temptations, hidden gems, and perhaps, even a well-deserved spa treatment. So, the next time you find yourself perusing the duty-free aisle, know you're not alone — your fellow travelers are right there with you, navigating the terminal in search of their own form of retail therapy.
Editors' Recommendations