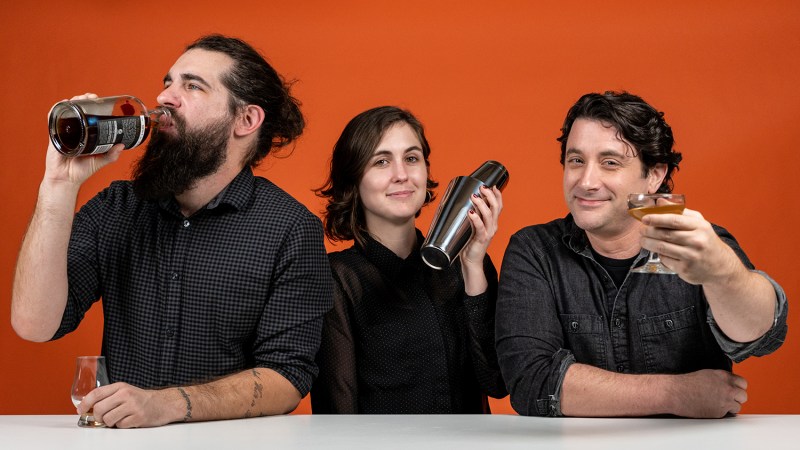 Which new bourbon are we pumped about? What does it take to be a master journeyman? Where are we excited to travel to next? Each week, The Manual Podcast invites an expert, artisan, or craftsman for a roundtable discussion on what's new, exciting, and unique in their trade.
For this week's episode of The Manual Podcast, the whole gang is here –one last time — to talk about one of our own, Nicole Raney.
Nicole, who has helmed The Manual as Managing Editor for a while now, is moving on so we decided to conduct her obviously real, very serious exit interview.
From her favorite episodes (which you can see below) to the things that she's learned on the show, we cover it all. (Sam, of course, has a new hobby as well). We get to dig into the best parts of her time and how she, amidst everything, was always the voice of reason on the show (see episode 100 on day drinking specifically).
If you've been following the podcast, then you know Nicole, so now it's time to find out everything else you can before she disappears forever (kidding). Want to know her favorite moments? We've got you. The episode she wasn't looking forward to because she dislikes the topic? That too. We cover it all in this one.
You could view this as a sad episode, but don't — it's been a hell of a ride with Nicole and we promise we'll bring her back at some point to catch up (or at least for her to ask us if we've been drinking water).
Were you a Raucous Raney fan? Were you down with the Nic-ness? Let us know! We want to hear from you. If you ever have a question or comment for The Manual Podcast folks, give us a shout at podcast@themanual.com — we're always around! Be sure to follow us on Facebook and Twitter so you can join the discussion. Don't forget, too, to rate and review the podcast where you download it.
Further Reading
Editors' Recommendations