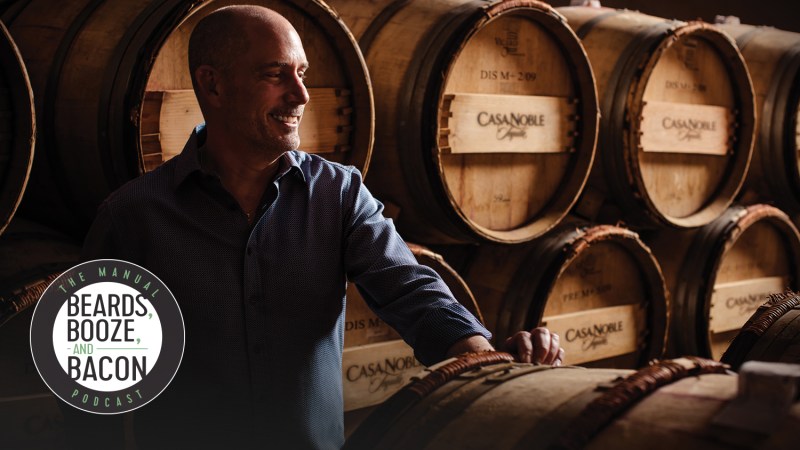 For this week's episode of Beards, Booze, and Bacon: The Manual Podcast, the round-table — managing editor Nicole Raney and the inimitable host, Greg Nibler — is joined by Casa Noble Tequila founder and maestro tequilero Jose "Pepe" Hermosillo to talk all things tequila.
Hermosillo's family has been crafting tequila for generations. When he founded Casa Noble, he blended this heritage with his concept of the "noble pursuit" — the idea that your passion should be developed to its finest.
Hermosillo's own noble pursuit comes in the form of tequila, of course. For those that may be unfamiliar with the process, Hermosillo breaks down not only how the four major tequila expressions are made — blanco, reposado, añejo, and extra añejo— but also how his brand approaches distillation and aging, as well as suggestions for how to enjoy each.
Casa Noble's Selección del Fundador (literally the "founder's selection") is of particular note. This series showcases remarkably unique tequila featuring decades aging, used wine barrels, and only the finest blue agave plants. Ready to learn more? Tune in:
If you have a question for The Manual podcast crew, give us a shout at podcast@themanual.com — we're always around! Be sure to follow us on Facebook and Twitter so you can join the discussion. You can also follow Hermosillo on Instagram and Twitter.
Further Reading
Editors' Recommendations