Tequila isn't just for tacos (though it is amazing with tacos). With 600 aromas detected across the category, you can pair tequila with anything from fried chicken to ice cream and pizza. The trick is finding the right expression or cocktail that balances the flavors of the dish with the properties of blue agave tequila and its aging (or lack thereof).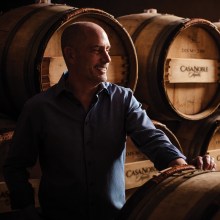 In an effort to drink tequila with every meal, we hit the kitchen (and bar cart) with Jose "Pepe" Hermosillo, Founder and CEO of Casa Noble tequila. Being in a family of tequila makers for seven generations and a self-proclaimed foodie, Pepe paired our favorite comfort foods with the right tequila expression, proving it's not only possible to drink tequila with every meal, but it's fun too.
Vamanos.
How to Pair Dishes with Tequila
The key? Experiment.
"The knowledge and history you have on your pallet will be a reference, but try and really be open," Pepe says. Dig deeper into each expression of tequila and try tequilas from different regions and brands. Look for subtle flavors and match them with non-traditional tequila dishes, like umami tequilas with Asian food or spicy tequilas with Indian cuisine. Another approach is to sub in tequila for cocktails that naturally pair with food. i.e. doing an Old Fashioned with tequila when eating barbecue.
Interesting Food and Tequila Pairings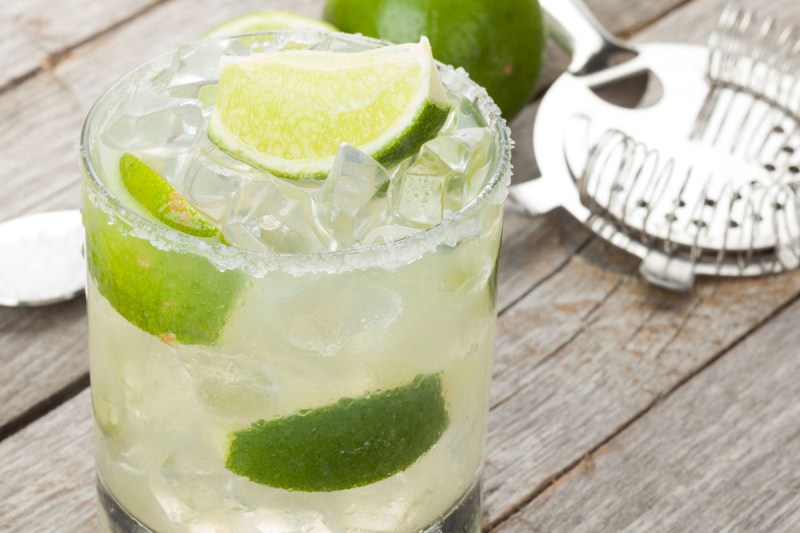 Pizza + Double-Barrel Reposado
Last week at Soho House Ludlow in New York City, Pepe paired a white pizza covered in gorgeous cheese with a Casa Noble Single-Barrel Reposado. "The cheeses were a mix of strong, fruity, tangy, nutty, vegetal, creamy, and tart, which went beautifully with the creamy single-barrel reposado," he says. "There's also a minerality in our repo that works with a stone oven pizza that gets a little burned. The nutty/fruity essence of the repo went well with the cheeses but it also had enough power and strength to stand up to them." If your pie preferences lean toward a traditional margherita, Pepe suggests a margarita, pairing the creamy, citrus, and spicy drink with basil and tomato sauce.
Fried Chicken + Blanco
"You have so many options!" Pepe says. "Depending on your batter, how you fry, there's so much to play with." Pepe's perfect fried chicken and tequila pairing is Casa Nobel Crystal (the blanco expression) paired with chicken from Dallas' Chicken Scratch, a hole-in-the-wall spot that does a butter fried chicken with a spicy Tejano red sauce. "Considering the sauce spice, the spices in the batter, the butter, and a little acidity from the batter's vinegar base, this dish goes with an earthy cooked agave with sweet smokiness to balance it out," Pepe says. "Also a traditional margarita made with crystal tequila, fresh citrus, and agave nectar that gives off that sweetness versus the spiciness."
Mac and Cheese + Reposado
After agreeing mac and cheese is one of the most beautiful dishes in the world, Pepe recommended pairing his favorite mac and cheese from Dominick's Steakhouse in Scottsdale with a spicy reposado. "The dish is buttery and creamy and adding the reposado makes it butter plus butter plus butter. Then the repo has a little spiciness, so if you put bacon in your mac & cheese it will go nice with the nuttiness of the tequila," he says. The smokiness of a reposado also works with cheese. Then if you stay for a nice steak, keep drinking repo.
Ice Cream + Añejo
Pepe's ice cream-tequila pairing is inspired by a double-double chocolate ice cream he had from a street vendor in Athens. "The Casa Noble Añejo has so much of that dark chocolate, then a beautiful orange peel and notes of the French oak it ages in … all of it compliments the chocolate ice cream, but gives more dimension with some fruity notes from pear and green apple." Contrasting and adding añejo tequila with your chocolate ice cream is an explosion of flavors.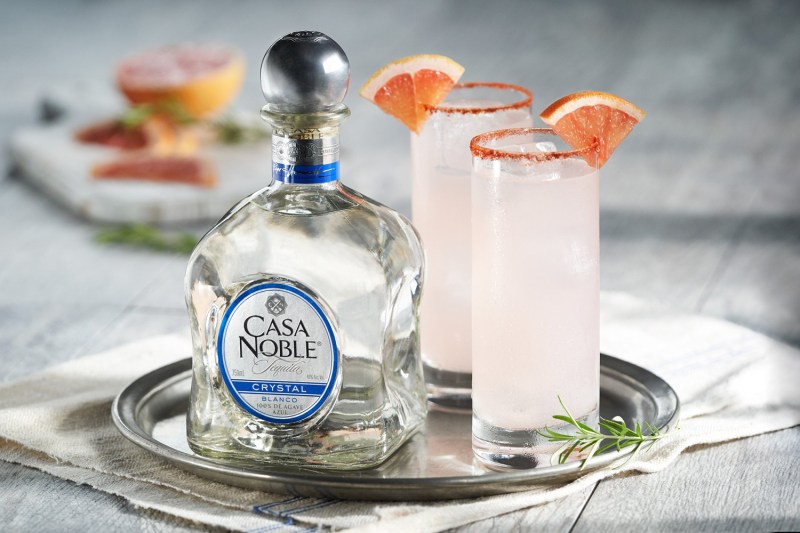 Beef Tacos + Blanco
"I like traditional beef tacos with a small tortilla, a nice cut of beef, cilantro, onions, and tomatillo sauce," Pepe says. "Having all those ingredients to play with, you need something that will stand up, like a crystal because of its citrusy minerality and little but of cooked agave sweet smokiness — it's perfect with the meat." Drink neat or mix into a Paloma. The little bit of grease from street tacos plays nice with the citrus, lime, and salt.
Burger + Joven
At 102 proof (51 percent alcohol by volume), Casa Noble's higher-alcohol Joven is Pepe's pick to pair with a juicy, greasy burger. "Joven has nice fruit and flower notes and the high proof cuts through the greasiness of a delicious burger. I'm thinking of In-N-Out, with the sweet and creamy Thousand Island-esque sauce. The fruitiness and floweriness of Joven goes perfectly with that." Burgers also need a refreshing drink, so made a Joven and tonic, pulling out both crisp and citrus hints.