Another day, another boozy holiday. This time around, we come once again to everyone's favorite agave-based holiday, National Tequila Day. Not to be confused with National Margarita Day or any other such day, National Tequila Day allows us to expand our palates when it comes to what can go with tequila. Turns out, tequila makes pretty much everything better.
Below, you can find some of the best tequila cocktail recipes you can whip up to celebrate the day. Busy because it's a weekday? We won't tell if you wait until the weekend to try these beauties out.
(And, if you need a bottle of tequila, you can find these affordable bottles for under $20 or these splurge-worthy options over $50)
El Ángel Caído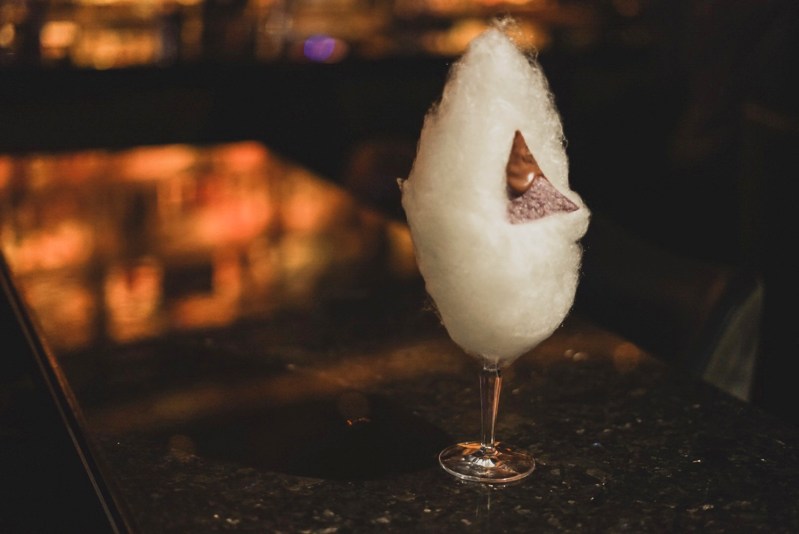 (Created by Eric Hobbie, Clique Bar & Lounge at The Cosmopolitan of Las Vegas)
1.5 oz Casamigos Blanco
.5 oz Ancho Reyes Liqueur
1 oz blood orange juice
1 oz Fever Tree Aromatic tonic.
.25 oz lime juice
Blue corn tortilla chip dipped in chili-chocolate sticking out of cotton candy, for garnish
Method: Shake ingredients together in a shaker with ice. Strain into a cocktail glass and top with cotton candy and tortilla chip.
Hibiscus Daisy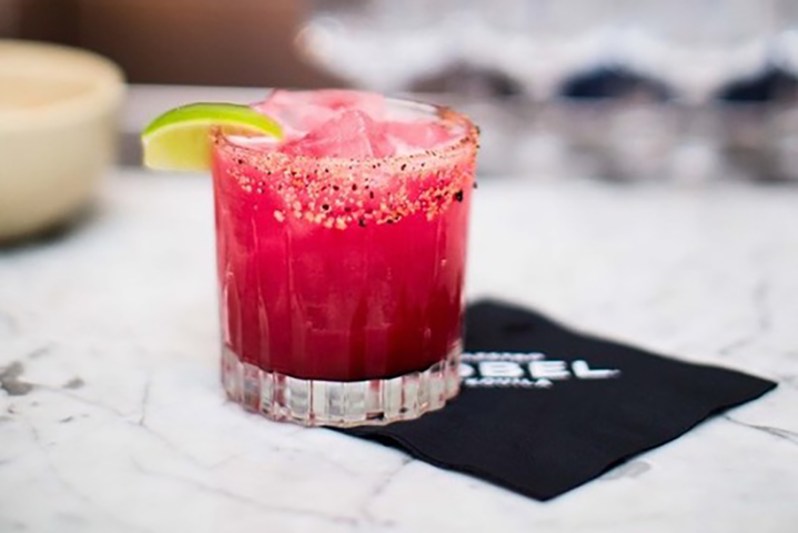 1 oz Watermelon Juice
.5 oz Hibiscus Syrup
.5 oz Lime Juice
Smoked paprika salt for rim
Method: Shake all ingredients over ice. Pour into a chilled rocks glass with a smoked paprika salt rim. Garnish with lime wedge.
Chicken Chaser
(Created by Kyle Fengler, Bridgehampton Inn Restaurant, Bridgehamton, New York)
1 oz fresh lemon juice
1 oz maitake syrup*
1 egg white, from 1 large egg
1 piece fresh maitake mushroom for garnish
Method: Add the ingredients to a shaker tin. Dry shake first to emulsify the egg white, shaking hard for approximately 30 seconds. Fill with ice, seal, and hard shake for ten seconds to dilute and chill. Double strain into a chilled cocktail or coupe glass. Garnish with the maitake mushroom perched on the rim of the glass.
*Maitake syrup
8 oz cane sugar
8 oz water
28 g fresh maitake mushroom
Method: Dice the mushroom small to expose more surface area. In a medium saucepan, heat all the ingredients to boiling, stirring to prevent scorching. Remove the pan from the stovetop and cover, allowing the mushrooms to steep for 2 hours, Strain through a fine-mesh sieve before bottling. Keep for 10 days in refrigeration.
Mule's Hind Leg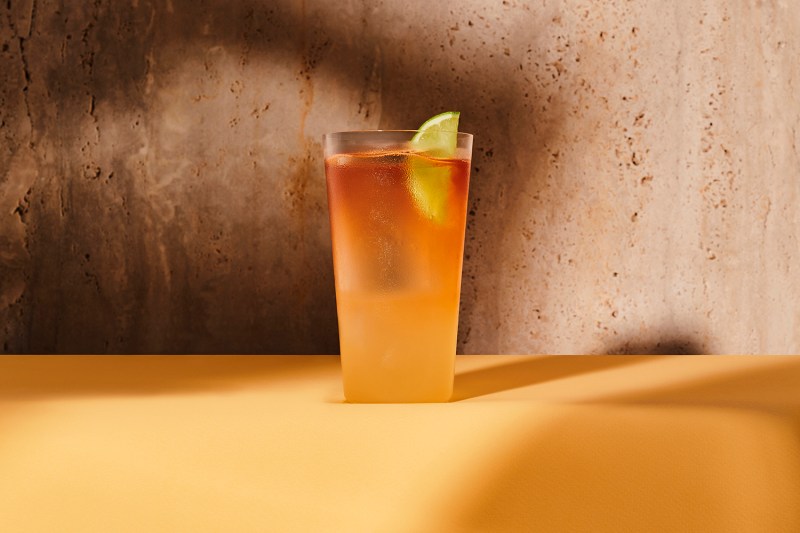 1.5 oz Sesión Blanco
Barspoon of peach liqueur
2 oz Ginger beer
.75 oz Lime juice
Dash Angostura bitters
Lime wedge, for garnish
Method: Half-fill a highball glass with ice. Build drink in glass, adding all ingredients except for Angostura. Stir with bar spoon for 10-15 seconds to chill. Fill remainder of glass with ice, and top up with ginger beer (if required). Dash Angostura bitters on top and garnish with lime wedge.
Reposado Old Fashioned
(Courtesy of Jose Cuervo Tradicional)
.25 oz agave syrup
3 dash molé bitters
1 dash pomegranate molasses
Garnish: orange peel disk expressed over drink
Method: Add 3 dashes of bitters, 1 dash Pomegranate Molasses, and .25 oz agave to a rocks glass. Add ice and Jose Cuervo Tradicional Reposado, stir, and garnish with orange peel.
Matcha Made in Heaven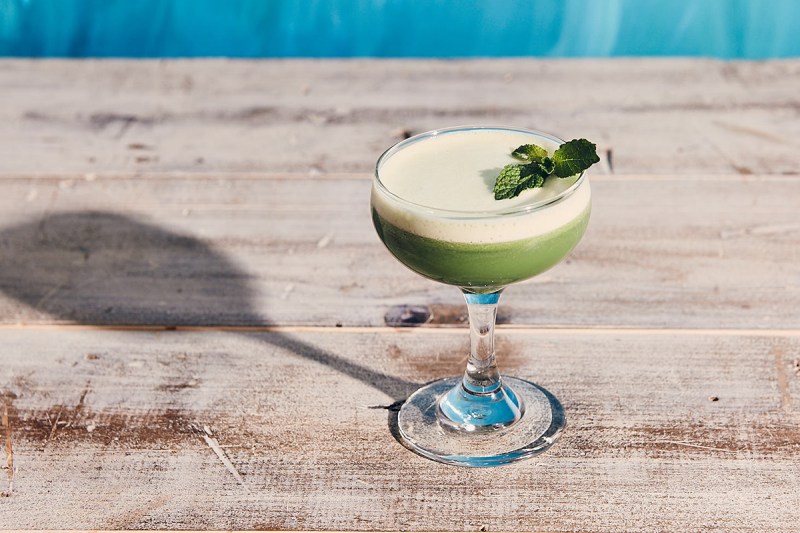 (Created by Jaime Salas, National Milagro Ambassador)
2 parts Milagro Silver
.75 part matcha green tea syrup
.75 part lemon
.5 egg white
Method: Combine all ingredients in a cocktail shaker. Add ice, shake and double strain into a chilled coupe glass. Garnish with mint leaf.
Nosotros Eastside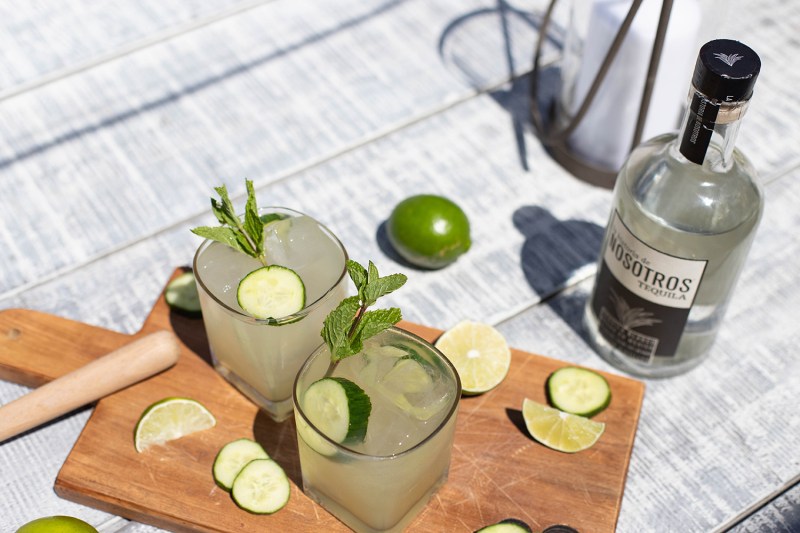 2 oz Nosotros Blanco
.5 oz agave syrup
3 muddled cucumber slices
5 muddled mint leaves
Method: Build in shaker with ice, shake, and strain over ice. Garnish with a cucumber slice and mint sprig.
Corralejo Tequila Tropical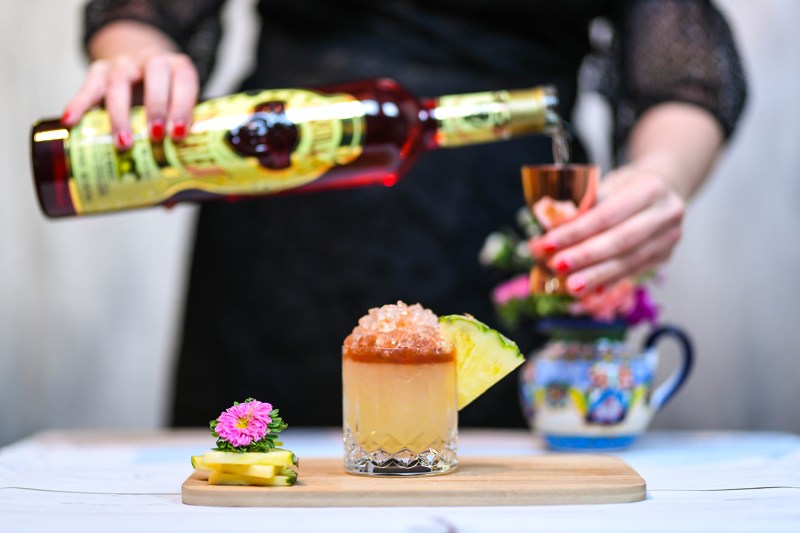 2 oz Corralejo Añejo
1 oz pineapple juice
1 oz lime juice
.5 oz simple syrup
5 dashes aromatic bitters
Method: Add all ingredients except the bitters into a cocktail shaker with ice. Shake hard to chill and combine ingredients. Strain into your glass over crushed ice. Top with aromatic bitters. Garnish amd enjoy!
Twisted Maria
1.5 oz DeLeon Platinum Tequila
1 oz watermelon juice
.5 oz lime juice
1 tsp agave syrup
3 cherry tomatoes on vine
Lime wedge and tomato, for garnish
Method: Muddle 3 cherry tomatoes in a shaker. Blend 3-4 pieces of watermelon or 1oz of watermelon juice into a shaker. Add in remaining ingredients and pinch of salt. Shake, strain and pour over ice.
Sayulita Sunrise
2 oz pineapple juice
1 oz pomegranate juice
2 oz club soda
Method: Place pomegranate juice at bottom of wine glass. Fill glass with ice. Slowly pour in club soda, followed by tequila, and finally pineapple juice. Garnish with wedge of fresh pineapple or round slice of orange.
Rosa Picante
(Created at Bodega South Beach, Miami)
1.75 oz Casamigos Tequila
1 oz watermelon juice
.75 oz lime juice
.75 oz agave
3 dashes Hellfire bitters
1 muddled jalapeño
1 watermelon sliver, for garnish
1 basil leaf, for garnish
Method: Combine the lime juice, agave, tequila, watermelon juice, muddled jalapeño and bitters in a shaker. Shake vigorously. Pour into a salt-rimmed rocks glass over ice cubes. Garnish with basil leaf and a sliver of watermelon.
First Mow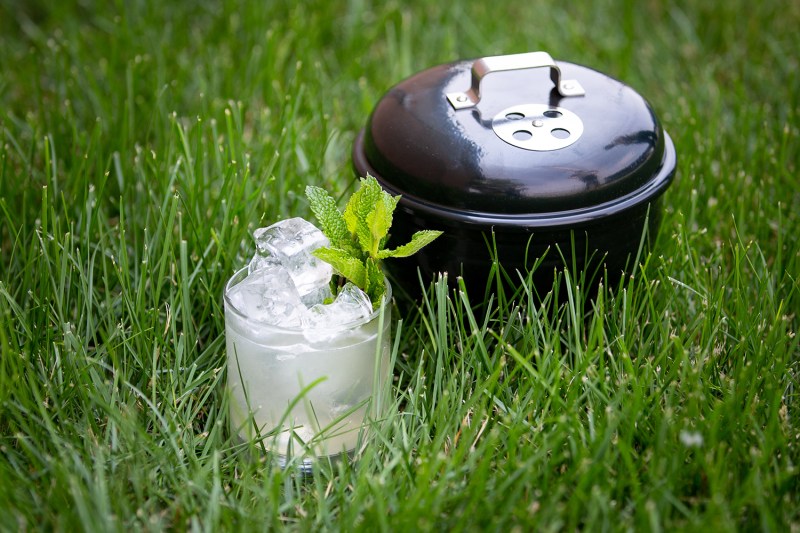 (Created at Watershed Kitchen + Bar, Columbus, Ohio)
1 oz green bean-infused Avua Prata Cachaça
.75 oz N. Mattei Cap Corse Blanc
.5 oz lemon juice
.25 oz simple syrup
3 dashes Bittermen's Winter Melon bitters
Method: Shake all ingredients with ice until well chilled, then strain over fresh ice in a rocks glass and garnish with a tuft of mint.
Il Ponentino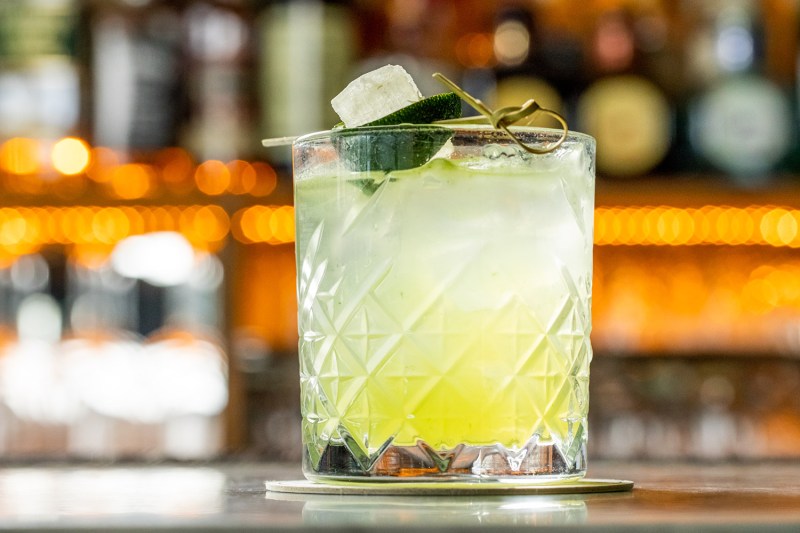 (Created at Antica Pesa, Brooklyn)
1.5 parts Reposado tequila
.5 part Green Chartreuse
.75 part ginger liqueur
1 part lime juice
.5 part agave
1 dash chocolate bitters per part of lime juice
Method: Add all ingredients to a shaker with ice and shake well. Strain into a rocks glass with ice.
Paradise City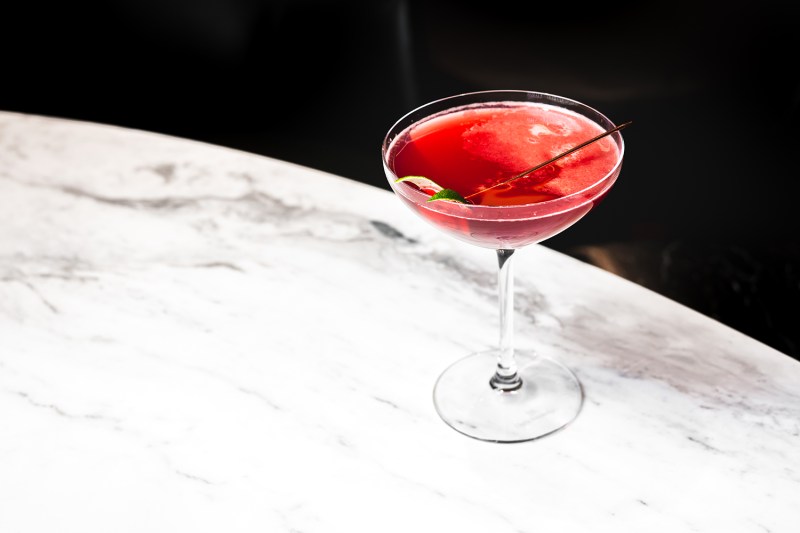 (Created at Intersect by Lexus, NYC)
1 oz Control c Pisco
.75 oz Cimarron Tequila
.25 oz Campari
.25 oz Pamplemousse (grapefruit liquor)
.75 oz lime juice
.75 oz hibiscus lavender grapefruit agave syrup
3 dashes of Rhubarb Bitters
3 dishes of Regans Orange Bitters
Method: Shaken, double-stained, and served in a coupe with two lime triangles.
Editors' Recommendations