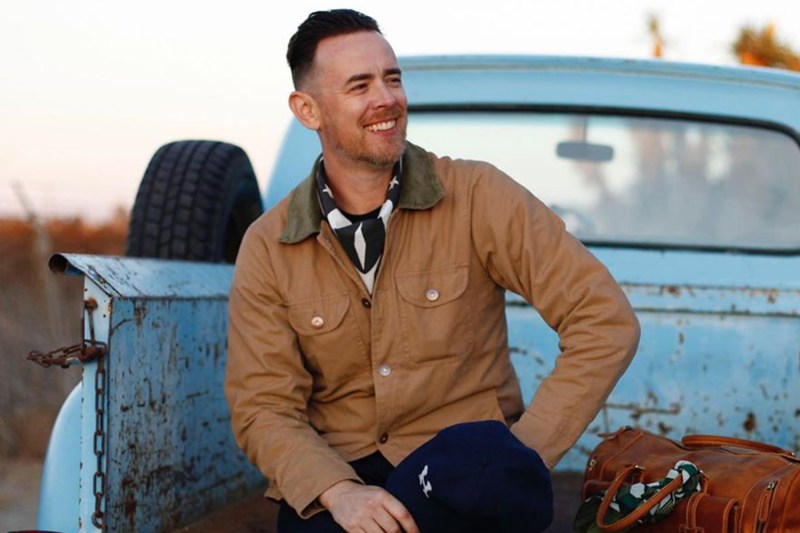 Which new bourbon are we pumped about? What does it take to be a master journeyman? Where are we excited to travel to next? Each week, The Manual Podcast invites an expert, artisan, or craftsman for a roundtable discussion on what's new, exciting, and unique in their trade.
For this week's episode of The Manual Podcast, Greg, Sam, and Christian sit down with actor and business owner Colin Hanks to talk about his company Hanks Kerchiefs.
According to Hanks, he's always loved a good kerchief and, when traveling, he says that he typically chooses them as souvenirs. Then, when at opening day for the San Francisco Giants one time, he was looking for a branded kerchief but couldn't find one. That was when the idea hit him. Why not start a kerchief brand himself? And thus, Hanks Kerchiefs was born.
Part of Hanks Kerchiefs from the outset, Hanks explains, is a charity component. Currently, Hanks has released a set of limited edition kerchiefs in conjunction with the Parks Project to benefit the National Parks system. There are six in total, with five representing parks and one representing the parks system as a whole.
In addition to kerchiefs, Hanks talks about what quarantine has been like for him. While he hasn't taken up any new hobbies, he says, he has stayed busy with his family. He also discusses what the acting world has been like due to COVID.
Do you love a good kerchief? If so, how do you typically wear one? Let us know. We want to hear from you. If you ever have a question or comment for The Manual Podcast folks, give us a shout at podcast@themanual.com — we're always around! Be sure to follow us on Facebook and Twitter so you can join the discussion. Don't forget, too, to rate and review the podcast where you download it.
Further Reading
5 Most Physically Challenging Hikes in the United States
Editors' Recommendations