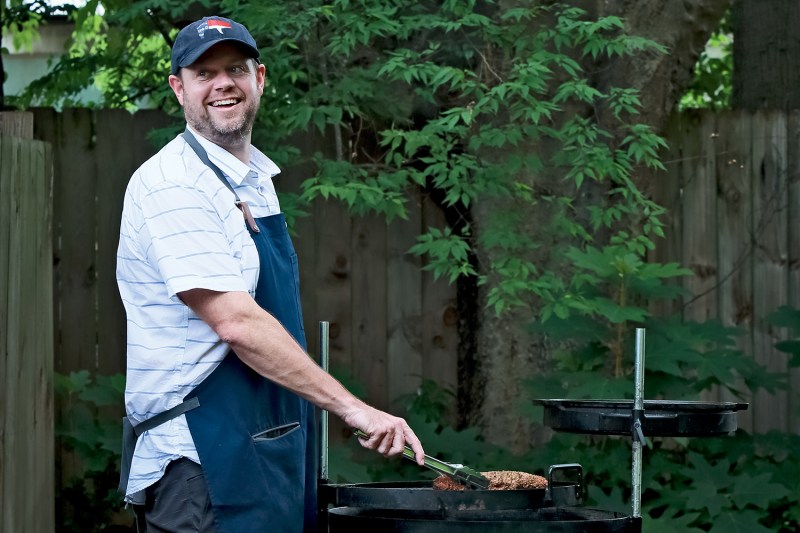 Which new bourbon are we pumped about? What does it take to be a master journeyman? Where are we excited to travel to next? Each week, The Manual Podcast invites an expert, artisan, or craftsman for a roundtable discussion on what's new, exciting, and unique in their trade.
For this week's episode of The Manual Podcast, the gang's all here as Nicole, Sam, and Greg sit down with Matthew Register, founder of Garland, North Carolina barbecue joint Southern Smoke BBQ.
Not formally trained as a chef, Register first started cooking in his backyard and one day set out a goal for himself: if he could sell a certain number of sandwiches, he would open a restaurant. If you couldn't guess, he did (in fact he ended up selling three times his goal), and the idea for Southern Smoke was born. Since then, Register's business has grown to include catering and more. In this episode, he talks about what it was like to get there, and what it means for him to now be considered one of the guys when it comes to Carolina barbecue pitmasters.
During the discussion, too, the crew talks with Register about barbecue sides and why it doesn't always have to be the same ol' things. Thai chiles? Sure. Squash and rice pudding? Yes, please.
Finally, Register talks about why fall is the perfect time for grilling — the fatty meat helps fortify when the weather drops (in addition to it finally being bearable outside, especially in the South).
If you didn't eat before listening to this episode, you're going to be starving by the end (we were).
Love whole hog barbecue? We still want to hear from you. If you ever have a question or comment for The Manual Podcast folks, give us a shout at podcast@themanual.com — we're always around! Be sure to follow us on Facebook and Twitter so you can join the discussion.
Further Reading
Editors' Recommendations