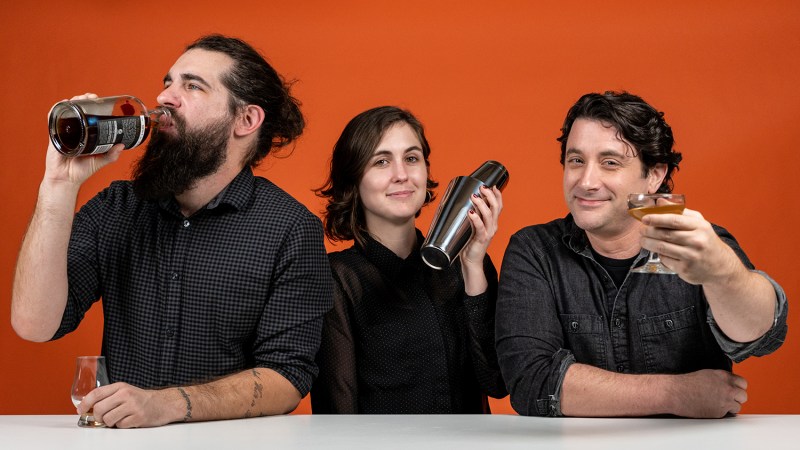 Which new bourbon are we pumped about? What does it take to be a master journeyman? Where are we excited to travel to next? Each week, The Manual Podcast invites an expert, artisan, or craftsman for a roundtable discussion on what's new, exciting, and unique in their trade.
For this week's episode of The Manual Podcast, the whole gang is here to talk, once again, quarantine living (and, unlike Sublime, the livin' ain't easy).
For those that have been following the show the last few weeks, each episode has been a brief glimpse into Sam's quarantine hobbies (some may call it a slow descent into madness, but that's just semantics). From there, this episode gives everyone a look at the newest member of The Manual Podcast crew, Christian.
While he has joined us on the podcast before (links below!), we decided it was time everyone got to know him a little better — his darkest fears, his deepest desires … kidding. We don't ask those, but we do get to learn more about him.
From there, the gang gets into quarantine statistics — or at the very least, numbers that they've made up about how often they shower, what sorts of exercises they've been doing, and more.
(If you couldn't tell, this is a casual episode.)
For anyone struggling with #quarantinelife, we recommend giving this episode a listen. It may not make you feel better about your own situation, but you will laugh and maybe forget about
Have you developed any interesting hobbies? Want Sam to try a new hobby? Let us know (he'll do it). We want to hear from you. If you ever have a question or comment for The Manual Podcast folks, give us a shout at podcast@themanual.com — we're always around! Be sure to follow us on Facebook and Twitter so you can join the discussion. Don't forget, too, to rate and review the podcast where you download it.
Further Reading
Editors' Recommendations