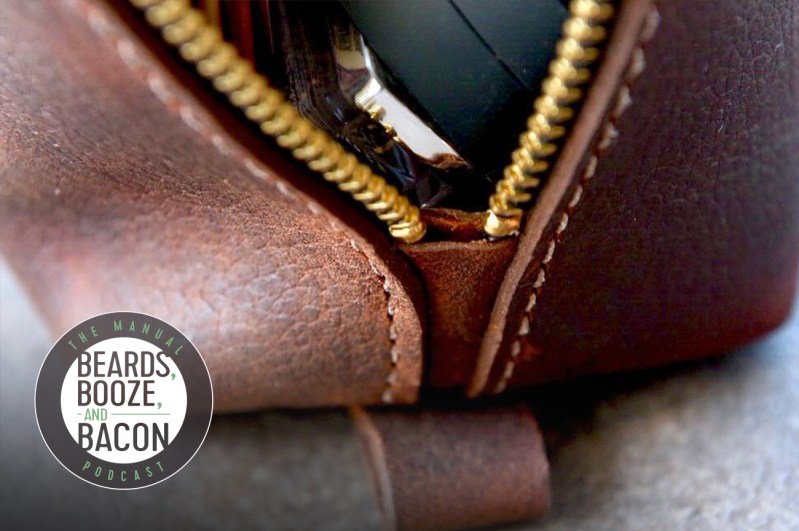 For this week's episode of Beards, Booze, and Bacon: The Manual Podcast, the round-table — managing editor Nicole Raney, associate editor of lifestyle Chase McPeak, and our wonderful host, Greg Nibler — discuss all things leather with Levi Martinez, co-owner and production manager of Orox Leather.
The Portland-based brand hand-crafts high-quality leather goods, from wallets and bags to accessories such as belts, hats, keychains, and coasters. Orox Leather is a family affair — the tradition started with Levi's grandfather, who passed it on to his father, who then shared the knowledge with Levi and his brothers. Even more fascinating, the roots of Orox Leather go back to Oaxaca, Mexico, and include a stint in Japan (you can read more about the history of the company here).
Levi walked us through the basics of leather-working, tips for spotting quality leather, and how to keep your good leather looking great. Interested? Tune in here:
If you have a question for The Manual podcast folks, give us a shout at podcast@themanual.com — we're always around! Be sure to follow us on Facebook and Twitter and keep an eye out for podcast polls so you can join the discussion. For some leather inspiration, check out Orox Leather on Instagram.
Further Reading
Editors' Recommendations