Since 1991, the self-proclaimed title of "Leather Capital of the World" belonged to the small town of Yoakum, Texas. Not only does the town boast a high number of leather manufacturing firms within city limits, Yoakum holds an annual "Land of Leather Days" and greets visitors with a sign reading "Land of Leather."
Though despite Yoakum, Texas deeming itself the "Leather Capital of the World" since the early '90s, the recently burgeoning leather scene in none other than Los Angeles, California deserves as much, if not more attention. Like a new kid on the block, Los Angeles' leather industry may have a lot to prove, but more and more businesses have started calling the SoCal city home. Companies such as Stephen Kenn, The Whipping Post, and Amos are no doubt making waves in the fashion and accessories world, but here we'll focus on two LA-based leather companies which stood out to us.
"I feel Los Angeles is becoming the cultural capital of the world; like Florence during the Renaissance Age," Chris Pak, CEO and founder of the LA based leather company, Sandast tells The Manual.
LA has long been called the "Creative Capital of the World," so it's no surprise Pak equates it's culture to that of 14th and 15th century Italy. However, it's not this analogy which got Pak into crafting and designing leather goods; he says it was more of a destiny than a choice.
"Before I knew it, I was addicted to bag making and leather," states Pak, "I always wanted to create my own label and Sandast started as a result of that. After that, I desired to create the most beautiful and durable premium leather line to compete with designer European labels."
A glance at his inventory and it's clear he's accomplished this goal of crafting a beautiful and durable leather line. Chock full of gorgeous bags, backpacks, and wallets, Sandast's collections may strive to compete with European designers, but it radiates Los Angeles' acceptance of expression.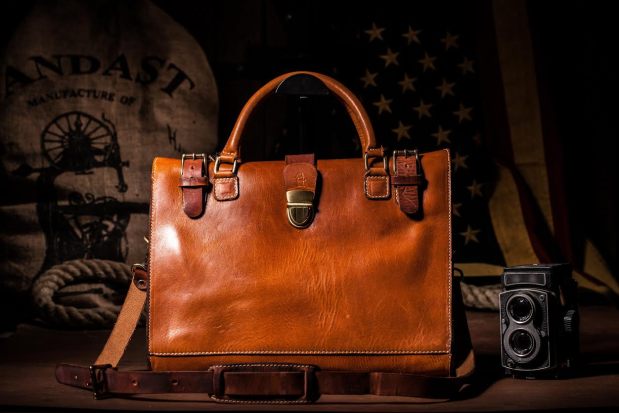 When Pak talks about living in Los Angeles, there isn't just one thing — good or bad — which makes LA feel like "home" to him and his company. "Although I was born overseas, I came to LA when I was 15 and have been living here for the last 25 years. LA does not feel like "home" to me, it actually is my home."
It's this sense of kinship between store owner and city that gives Los Angeles' leather industry a genuine and authentic purpose. The city itself provides endless inspiration to pull designs and styles from while allowing for all kinds of unique expression. Pak acknowledges everyday places like museums or surplus stores influence his collections, but points out that great European painters like Van Gogh or Picasso guide his vision just as much.
"Inspirations come from everywhere in my daily life," Pak says, "I find the look or design I like, and interpret that look into my own design."
Having the ability to transpose and illustrate those everyday inspirations takes true creativity, and it's clear the city of LA is prime for artists harnessing this kind of vision.
Take Jenna and Charles Jackson for instance, founders of the Los Angeles-based leather company, august. Fueled by an insatiable craving for adventure and an eagerness to take a wild chance, the Jacksons embarked on a trip around the world in the spring of 2011. Though Jenna admits the trip wasn't planned in order to create the company, it was wholly unavoidable after realizing what they needed on their trip just wasn't available.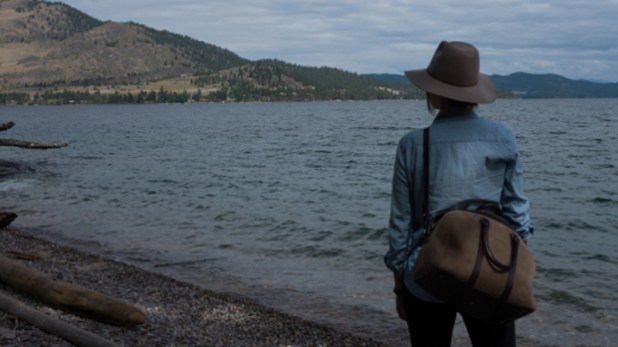 "The trip had always been a dream of ours that we just kept putting off," Jenna tells The Manual. "It really had nothing to do with the business. We wanted to do it for our own personal reasons."
Spending day after day on the road with just a handful of bags blended those personal reasons with an idea they could fill an immediate need. Whether it was in the mountains of Romania, the shores of Cape Town, or an overnight expedition to Greece, Jenna and Charles started finding an abundance of inspiring locales and experiences. Understanding the need for durable travel accessories and bags, the Jacksons returned to California after a year on the road and created august in Los Angeles.
"I grew up in Los Angeles, so coming back and starting august here was about family," Jenna says about why her and Charles feel LA is right for them.
This affinity for family and community shines brightest with the Jackson's partnership with Los Angeles' Operation School Bell project. The project provides thousands of books, shoes, and clothing to children in need, and Jenna and Charles contribute one backpack to Operation School Bell for every bag they sell. "It's a tangible way for us to give back," says Jenna, "it will always be a part of august."
So while it's unmistakable august's collection of durable weekenders, classic wallets, and functional carryalls exhibit impeccable style, their good grace within the community of LA displays a human element not seen in most companies. It grounds them to Los Angeles and allows everyone involved with august the ability to believe in their initiatives.
The leather industry in Los Angeles may not attract the attention it deserves as it strives to gain notoriety, but it's not for a lack of devotion or passion from the industry itself. For Chris Pak and Sandast, it's the drive that the best is yet to come, or the constant search to bring his customers the best possible product. For Jenna and Charles Jackson at august, it's their desire to build on their authentic story and give back to the community of LA. Neither of these passions stand above or below the other, but work in perfect harmony to assure the attention is not only well on its way, but thoroughly deserved.
Editors' Recommendations