The main elements of footwear include shoes and socks, but it isn't always that simple. Depending on the activity, footwear can be as plain as a pair of sandals or as intricate as waterproof hiking boots, shoe covers, gaiters, crampons, and multiple pairs of hiking socks.
So, in this wide spectrum, where do waterproof socks fit in? Waterproof socks find their use when consistent water and cold weather are involved. If a trip involves multiple cold river crossings or any situations where the loss of warmth could be unsafe, consider using waterproof socks to stay dry and warm. In most other scenarios, waterproof socks are made obsolete by proper gear.
Related Guides
Although not a necessary article in everyone's adventure kit, waterproof socks are useful in very specific situations or can be an easy and affordable item to keep your feet dry without investing in other, pricier gear. When hiking, waterproof boots or shoes and a good pair of wool socks will be less sweaty than waterproof socks but can help with preventing blisters. We've listed some of the best waterproof socks that are worth checking out.
DexShell Hiking Trekking Socks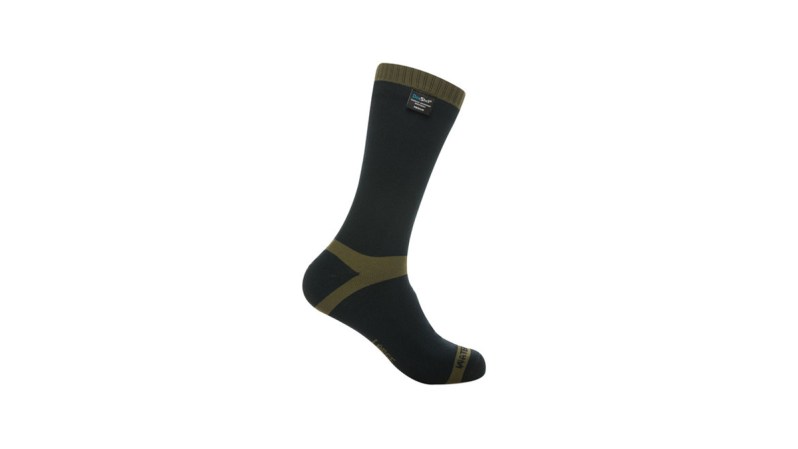 These socks are designed with three layers to keep your feet dry. The outer layer is abrasion- and water-resistant nylon, the mid-layer is waterproof and breathable, and the inner sock provides comfort and moisture-wicking properties. This sock stands out over purely synthetic socks because the inner layer is 40% Merino wool, which is naturally warm and moisture-wicking. Due to these capabilities, wool doesn't produce bad odors since it quickly eliminates the opportunity for bacteria to develop.
Rocky 11-Inch Gore-Tex Waterproof Socks
If you're familiar with high-quality rain jackets, then you most likely know that Gore-Tex is the industry standard for a breathable and waterproof layer. If you want to prevent water from coming in while letting your own moisture escape, this sock is your best bet. If you are looking for warmth as well, you might consider sizing up this sock to fit a Merino wool sock underneath.
Randy Sun Waterproof Socks
Similar to the Dexshell socks, these are built with three layers to keep your feet dry. Instead of a wool inner layer, though, these socks use a synthetic Coolmax. For anyone who is allergic to wool, these are a great option. The socks come in a variety of colors and patterns at an affordable price.
Sealskinz Waterproof All-Weather Sock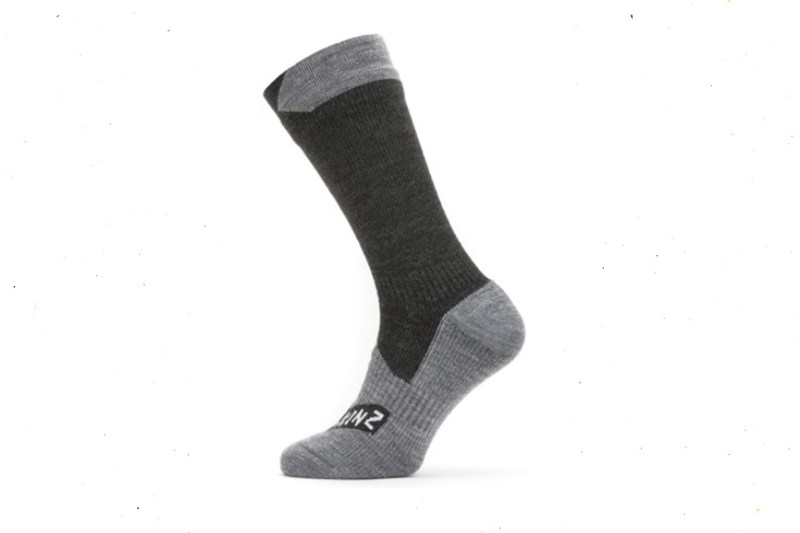 This mid-length sock by Sealskinz has a three-layer construction for warmth, durability, and waterproofing. It has Merino wool lining for moisture-control, insulation, and maximum comfort, as well as an elasticated zone for added support.
Layeba Waterproof Breathable Socks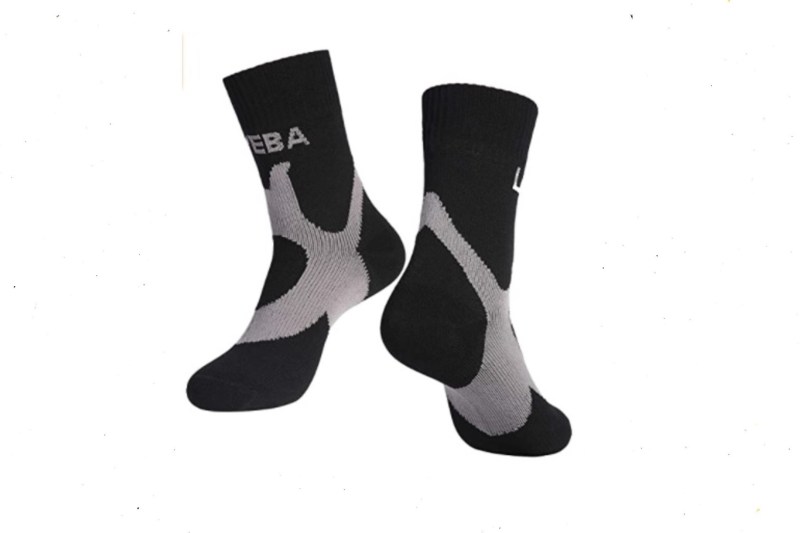 Backed by three years of market research, these waterproof and breathable socks by Layeba have proven to be ideal for outdoor sports including hiking, running, kayaking, and a lot more. It is designed with three-layer construction for external waterproofing, soft insides, and fresh feet all day.
Showers Pass Crosspoint Waterproof Crew Sock
Made with Coolmax FX, Shower Pass' lightweight, crosspoint sock is moisture-wicking and has an anti-bacterial lining to prevent odor. It has a wear-resistant knit exterior combined with a breathable Artex membrane layer.
Otter Waterproof Hosiery Socks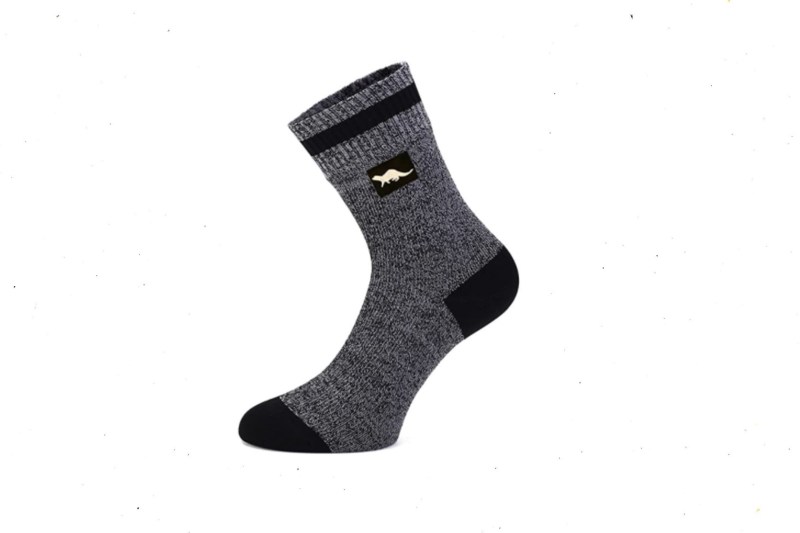 These breathable and waterproof mid-ankle socks made by Otter will keep your feet dry regardless of the weather condition. They will allow water vapor to pass through from the foot to the outer layer but won't allow water droplets to enter from the outer layer to the inside layer.
Article originally published May 1, 2017. Last updated March 2021.
Editors' Recommendations