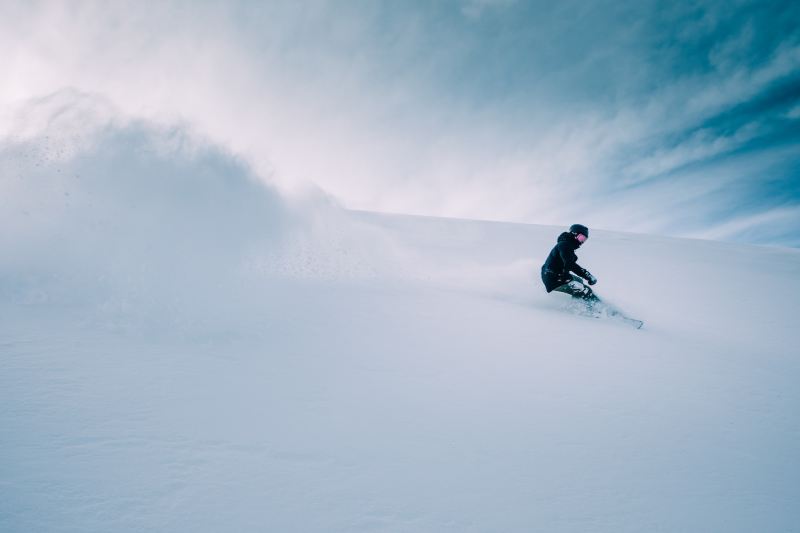 Let's get excited; it's a new snowboarding season. That means you're limbering up, getting the pre-season training in, digging out your snowboarding gear, seeing what needs to be updated, and making sure your boards are waxed and primed. But a new season also means making new plans, getting hyped for all the new snowboards about to hit the market, all the gear that will make a dent in your bank account, and making plans that will shape your season.
We don't know about you, but we love this part of the season. Sure, when we're knee-deep into winter, ripping powder, and getting sendy, we wouldn't trade those moments for the world. But as spring is to summer, pre-season is when the first snowflakes start to fall, and winter starts to take shape. This is when we get excited for those first turns, early morning chairlifts, and app-watching evenings to hunt for the best snow. Here's what's getting us excited so far.
Boards
Let's start with the most exciting part of any season, because is there anything better than a fresh snowboard lineup? See what's changed and what can we get excited about.
Design
We love a new design and seeing what snowboarding companies have had up their sleeve all summer. Like all fashion categories, snowboard graphics go through changes, and trends come and go — often with a retro resurgence. Graphics have developed over the years, and one of the most exciting trends is the input of artistically talented riders designing their lines.
If we had to sum up two trends this year, we would go with 'futuristic' and 'clean'. The new lineups from Burton Snowboards and CAPiTA have leaned heavily into space and our place within the solar system, while Lib Tech and Bateleon are also rocking some out-of-this-world graphics. But these lines also have a clean side to them for those who like minimal design, and for those people, the Jones surf range is right up there — the clean white graphics and black accents ooze class.
Shape
Different brands are renowned for their shapes — base, board, bend, and edges. Above all else, the shape keeps riders loyal to a particular brand. First impressions tell us that Burton keeps things relatively traditional with their shape and camber profiles but throws in a little extra stiffness with some well-placed carbon where it counts.
Jones snowboards is still rocking the 3D base, which we rode for the first time last winter and found to add to the surf feel of the boards. CAPiTA, meanwhile, is one brand continuing to push the boundaries with a diverse selection of camber and reverse camber profiles that are steadily taking on a more directional approach to riding.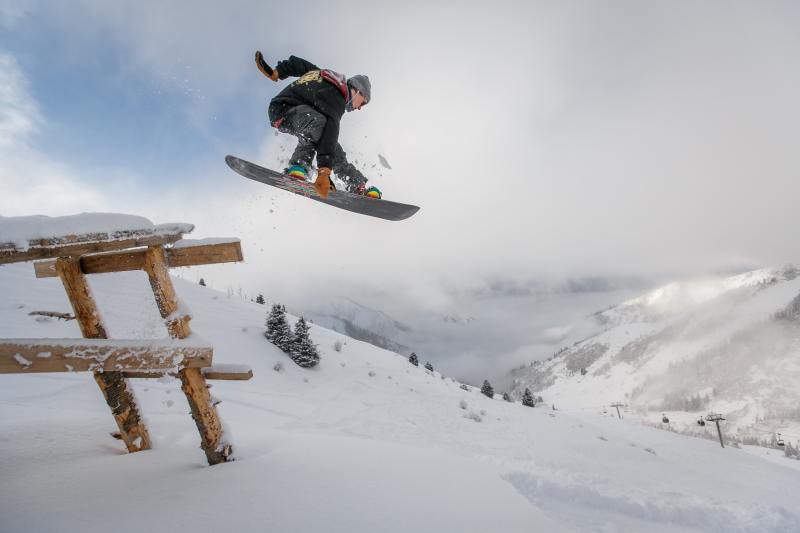 Riding
What do we want to see from riders in '23/'24? Well, that's easy: flow.
Snowboarding isn't meant to be a robotic sport, and as board design takes more influence from the surfing world, we should see more riders looking steezy. To ride these boards well, though, we need to spend time on the technical side of riding. Early season riding and groomer days are the perfect time to get technical and improve your riding so that you're shred-ready.
We want to see side hits, and we want to see backcountry riding. The essence of freeride should flow through your riding this winter as you apply that technical riding to the whole mountain. It's time to leave the park and find natural features both inbounds and in the deep, untouched pow.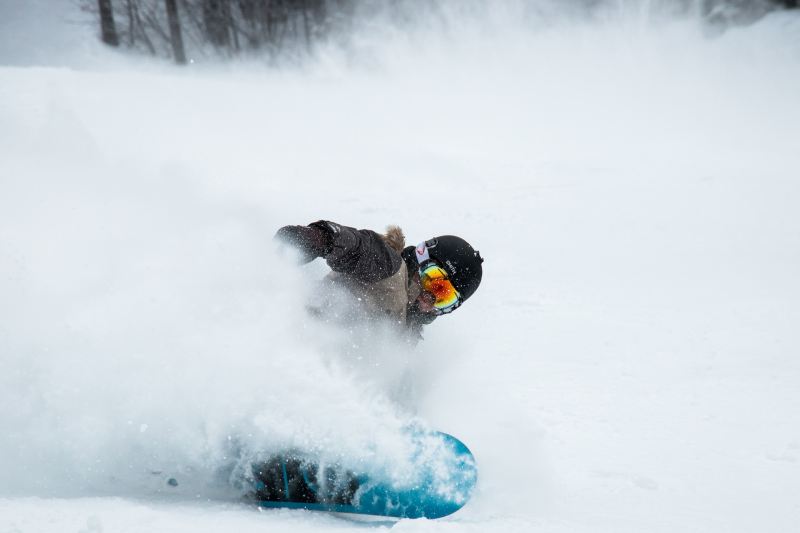 Sustainability
There's no getting around it: our winters are at risk, and climate change alters the snowboarding landscape. This isn't news to snowboarding brands, who collectively push for sustainability and work on ways to help protect the planet.
Burton Snowboards, Jones, and CAPiTA are all leading the charge here, pushing eco-friendly alternatives, sustainable approaches to manufacturing, reducing and eliminating chemicals, and perhaps most importantly, ensuring their boards are built to last. CAPiTA is probably the standout regarding renewable energy, with its manufacturing plant 'The Mothership' running off 100% self-produced, clean energy.
Outerwear
Building on the sustainability factor, companies are looking at new ways to ensure that gear is durable and reusable. A shift to 3L GORE-TEX has seen an increase in shell-style outerwear, giving riders greater climate control and layering options, reducing the number of outer layers you have to own. Waterproofing has moved forward, too, with a reduction in chemical-based DWR coating and with GORE-TEX themselves looking for environmentally conscious alternatives.
This means less chemical impact on our mountains, but as technology moves forward, we can expect a longer shelf life from our outerwear. When our snowboarding gear gets damaged or needs a new lease of life, an increasing number of companies — like TREW with their repair hub — are doing their bit to repair and revitalize it.
Gear
Snowboarding hardware is perhaps where we see the most technological upgrades year-on-year. While snowboards often feel like they move forward in giant leaps, minor tweaks to gear can make all the difference. So what is this winter bringing?
Snowboard Boots
It's pretty well accepted by now that the BOA system is king — it's even found its way into ski boots and trail runners — and that laces are 'so 2010.' There will always be those who hold onto laces, but the double-boa system is now so finely tuned for minor tweaks and the perfect fit that there's no going back. Many companies also do step-on boots, giving you a wider fit and flex choice.
Snowboard Bindings
Step-on is here to stay, baby. Perhaps the most exciting additions to the step-on revolution are Burton's addition of splitboarding step-on bindings for lightweight touring and their loback bindings for parkrats. While standard step-on bindings have changed the face of riding, these additions prove that the market is broader than all-mountain riding. They've established themselves, and now they're going niche.
In the world of strapped snowboard bindings, we're seeing reduced weight, increased stiffness, and an exciting new balance of feel, feedback, and cushioning. Oh, and let's not forget that bindings are seeing a vast improvement in graphics, adding a splash of color to your board. Union has also stepped up the market for longevity, with their new bindings built to be easily repaired rather than replaced.
Snowboard Helmets
The most talked about advancement in helmet technology in recent years is undoubtedly Mips. This technology features a free-floating layer that helps to reduce rotational forces from a snowboard crash and protects your brain against concussions and lifelong injuries. Add to this the lightweight Koroyd impact technology — designed to crumple and absorb impacts — that companies like Smith are strategically placing in their helmets, and we're fortunate to be riding in an era where protection is admired and desired rather than derided. After all, protect your melon, and you can ride for longer — it just makes sense.
Snowboard Goggles
Once again, Smith is at the forefront of one of the newest advances in snowboard goggle tech, and it's the most excited we've been for a pair of goggles since we moved up a grade in school swimming lessons. By mapping the terrain and contours of your face, Smith is 3D printing goggles to give you a perfect fit with no gaps or pressure points. These custom-made goggles also feature Smith's improved lens technology and magnetic fit for a quick swap.
Thinner frames — or frameless goggles — and swappable lenses have swept the snowboard goggle industry, with unimpeded vision, unsurprisingly, being highly sought after. As lenses become light-sensitive, more durable, and easier to swap, we can expect better vision for better riding this year.
Editors' Recommendations