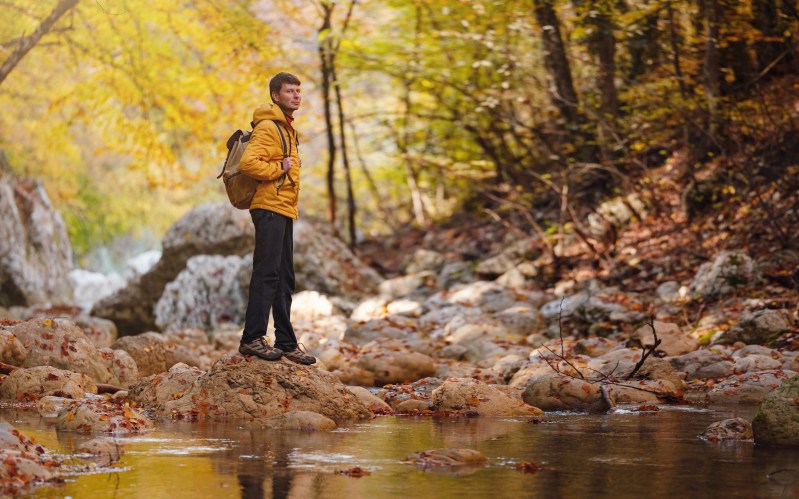 When it comes to preparing for outdoor adventures in cold weather, selecting the right clothing can be the difference between a comfortable and enjoyable experience and a chilly, miserable one. Among the essential pieces of gear for staying warm is a merino wool base layer, and one crucial factor to consider when choosing a base layer is its weight. In this article, we'll break down base layer weights and share a nifty trick to help you choose the right layer weight for your outdoor needs.
Understanding merino wool base layer weight
Merino wool base layers, also known as thermal underwear or long underwear, come in various weights, typically categorized as lightweight, mid-weight, and heavyweight. That said, some manufacturers don't tell you what weight their wool is, so here's where you can use our fancy trick: a higher weight means a warmer layer.
Each weight serves a specific purpose and offers distinct advantages:
Lightweight base layers (150-200 g):

Warmth: Lightweight base layers provide minimal insulation and are suitable for cool to moderately cold conditions. They are ideal for high-intensity activities where you expect to generate a lot of body heat and need moisture-wicking properties to keep you dry.
Versatility: These base layers are versatile and can be used in a wide range of temperatures, making them great for layering in varying weather conditions.

Midweight base layers (200-300 g):

Warmth: Mid-weight base layers offer moderate insulation and are designed for colder weather. They strike a balance between warmth and breathability, making them suitable for a broader range of outdoor activities.
Comfort: They are often chosen as a go-to option for various cold-weather adventures due to their comfort and warmth.

Heavyweight base layers (300 g and above):

Warmth: Heavyweight base layers are the warmest option and are typically reserved for extremely cold conditions. They provide substantial insulation and are best suited for stationary activities or extreme cold weather.
Extreme cold: These base layers are favored by ice fishermen, winter campers, and those braving frigid temperatures for extended periods.
How do I choose my base layer weight?
Selecting the appropriate base layer weight depends on a few key factors:
Activity level: Consider the level of physical activity you'll be engaged in. For high-intensity activities like running or cross-country skiing, lightweight base layers are often sufficient. Mid-weight options work well for activities like hiking, while heavyweight layers are better for low-intensity or sedentary pursuits like ice fishing or winter camping.
Weather conditions: Think about the climate and weather conditions you'll be facing. If you'll be exposed to extreme cold, a heavyweight base layer is a must. In milder conditions, lightweight or midweight layers will provide the necessary comfort and warmth.
Layering: Base layers are just one part of your clothing system. Consider how you'll be layering your clothing. If you plan to wear multiple layers, such as an insulating mid-layer and a waterproof outer layer, you may need a lighter base layer to prevent overheating.
Personal preference: Ultimately, your comfort is the most important thing. Some people naturally run warmer or colder than others, so it's essential to listen to your body and adjust your clothing accordingly. Experiment with different weights to find what works best for you.
Choosing the right base layer weight is a critical decision when gearing up for cold-weather adventures. Next time you head outside, try this handy trick! We hope it will make your selection a lot easier.
Editors' Recommendations