Every snowboarder has it stored away in their memory bank; their one perfect winter. It's that winter when they were riding hard, hitting the hucks, slashing the pow, living out the back of a truck or on your buddy's sofa, washing pots and pulling pints to get by. Sure, other winters have hit the highs, but like how we have one perfect summer that has lives longer in our memories than all the others — just out of high school, right? — one winter hits with that pang of nostalgia that you would do anything to relive.
Key to that entire winter, and to all of your snowboarding prowess, joy, and passion, was the board you were riding at the time. There's no greater feeling than riding your perfect snowboard and no worse feeling than realizing it's time to retire it and that the current lineup from your favorite snowboard company — no matter how great the gear — doesn't include the board that has become an extension of your body. Wouldn't it be great if companies started releasing their back-catalog like singers, so you can get that same feeling, the same thrill and the buzz that first got us hooked on hitting the snow?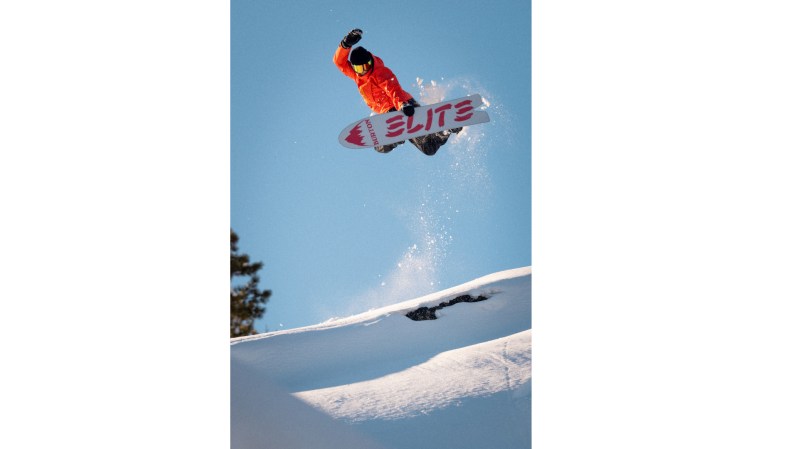 Well, Burton is doing just that with their Retro Collection for spring 2023. This rip through time, as Burton puts it, features four of their most iconic snowboards that were made in collaboration with some of the biggest riders of the day — who are still shredding hard today. These boards take it back to the old-school, but Burton has updated where it counts to make sure they're still competitive with today's riding style. After all, you don't want to find out that your nostalgia is all rose-tinted glasses and no substance, do you? This means modern materials and a modern layup, so your retro Burton snowboard can be set up with their top-of-the-range step-in bindings; this is a dream, right? Your perfect retro-ride with your modern boots and bindings — does life get any better than this?
But just which boards has Burton decided to draw out of the back catalog? With so many to choose from, we can only assume that the arguments went long into the night and took up most of the next day. Burton is a snowboarding establishment with whole websites dedicated to its back catalog. It's not hard to see why, though, given the fact that for as long as anyone can remember, they've been pushing the boundaries of the sport and developing game-changing snowboards.
In the end, Burton decided on four boards that represented their snowboarding journey:
The 1987 Elite Flat Top – This all-mountain and powder snowboard was designed to give smaller riders a board that could help them progress in all types of snow.
The 1995 Kelly Air Camber – Inspired and shaped by four-time world champion Craig Kelly, this board is all about getting at it in the backcountry and big mountain riding.
The 1996 Dolphin – The Dolphin was Burton's first female-specific pro model. Designed in collaboration with Shannon Dunn Downing, this remains a competitive freestyle option to this day.
The 2011 Nug – A little more contemporary, the Nug set new standards for smaller boards. This board was ridden around 3 – 4 inches shorter than most at the time, and showed that you could put big power in a small package.
All four of these boards are available over at Burton's website, alongside matching retro crewneck jumpers. Stop living in the past and instead, take the past with you.
Editors' Recommendations