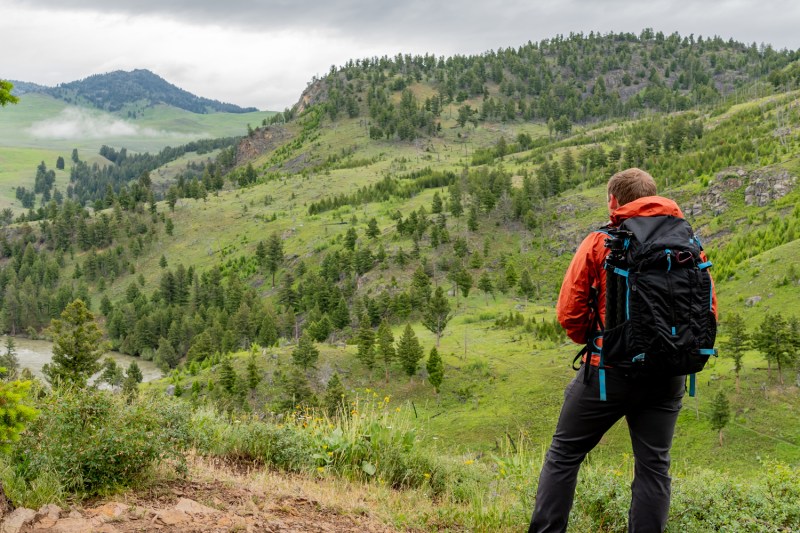 When it comes to buying the next waterproof jacket, there's no doubt in most people's minds that Gore-Tex is the gold standard for waterproof quality. Gore-Tex is renowned among outdoorsmen for being among the most breathable waterproof fabrics on the market. It's ideal for hiking, backcountry ski touring, and trail running while staying waterproof when you're not being highly active, unlike some other styles of waterproofing.
Of course, no matter how well you care for your waterproof gear, it will eventually need to be replaced. As with all outdoor technology, the use of Gore-Tex is constantly evolving as companies strive to make their products lighter, more reliable, harder wearing, and increasingly versatile. You'll notice when looking for your next outdoor waterproof jacket that Gore-Tex is currently labeled as 2L, 2.5L, or 3L — the L standing for layers. But what do these mean, and how do they apply to you?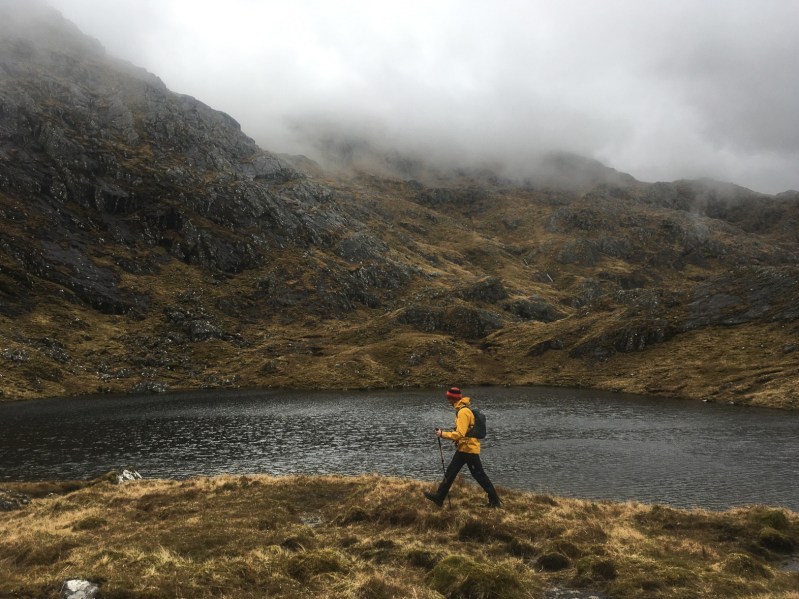 Breakdown of Gore-Tex
I'll start by saying here that the Gore-Tex membrane is the same on all three styles. The outer layer of all these jackets is known as the shell, or the face fabric. This is a hard-wearing layer, usually made from nylon or polyester, and treated with a durable water-repellent formula that prevents water droplets from soaking into the face fabric and limiting the breathability of the GORE-TEX membrane. The membrane is bonded to this outer layer as a standard — this is a 2L Gore-Tex jacket — but then different things are done to create various layers of the jacket. Here's a rundown:
2L Gore-Tex — The standard membrane/face fabric creates a 2L jacket, and this is all that 2L refers to; there's no inherent liner. That said, almost every 2L garment is fitted with a nylon or mesh liner. The important thing here is that the liner isn't bonded to the membrane, but is free hanging for comfort or for insulation. Most Gore-Tex ski jackets are 2L with an internal insulated layer.
2.5L Gore-Tex — It might sound backward, but 2.5L Gore-Tex is the lightest weight use of the membrane. Rather than a free-hanging internal mesh, 2.5L Gore-Tex has a sprayed liner on the inside of the membrane. This protects the membrane without adding excess weight. While this is great for the fast-and-light fraternity, it's not quite as hard wearing as other styles of Gore-Tex.
3L Gore-Tex — 3L Gore-Tex is the pinnacle of waterproof shell jackets and pants. A knit layer of fabric is laminated onto the inside of the membrane, giving hard-wearing protection and promoting breathability. These shell jackets are used for backcountry ski touring and mountaineering — protection against heavy deluges in the backcountry.
All these jackets are equally waterproof because the membrane is in place to keep you dry. The difference between the three is their uses, their comfort, and how hard wearing they are. Next time you're hunting for a Gore-Tex product, make sure you get the right layers for what your outdoor adventures involve.
Editors' Recommendations